Generic Name: cefepime (injection) (SEF e peem)
Brand Name: Maxipime
What is Maxipime (cefepime injection)?
Cefepime is a cephalosporin (SEF a low spor in) antibiotic. It works by fighting bacteria in your body.
Cefepime injection is used to treat many kinds of bacterial infections, including severe or life-threatening forms.
Cefepime may also be used for purposes not listed in this medication guide.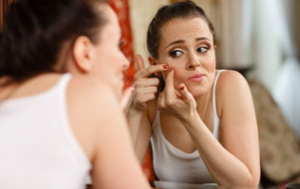 What is the most important information I should know about Maxipime (cefepime injection)?
You should not use this medicine if you are allergic to certain antibiotics, including cefepime and similar medicines (cefdinir, cefprozil, cefuroxime, cephalexin Keflex, Omnicef, Cefzil, Ceftin, and others), or penicillin antibiotics (amoxicillin, ampicillin, piperacillin, ticarcillin, Augmentin, Timentin, Unasyn, and others).
What should I discuss with my healthcare provider before using Maxipime (cefepime injection)?
Do not use this medication if you are allergic to cefepime, or to other cephalosporin antibiotics, such as:
cefaclor (Raniclor);

cefadroxil (Duricef);

cefazolin (Ancef);

cefdinir (Omnicef);

cefditoren (Spectracef);

cefpodoxime (Vantin);

cefprozil (Cefzil);

ceftibuten (Cedax);

cefuroxime (Ceftin);

cephalexin (Keflex); or

cephradine (Velosef).
You should not use cefepime if you are allergic to penicillin antibiotics (amoxicillin, ampicillin, piperacillin, ticarcillin, Augmentin, Timentin, Unasyn, and others).
To make sure cefepime is safe for you, tell your doctor if you have:
a history of allergic reaction to an antibiotic;

an allergy to corn products;

kidney disease (or if you are on dialysis);

liver disease;

a stomach or intestinal disorder such as colitis;

diabetes; or

if you are malnourished.
This medicine is not expected to harm an unborn baby. Tell your doctor if you are pregnant or plan to become pregnant.
Cefepime can pass into breast milk and may harm a nursing baby. Tell your doctor if you are breast-feeding a baby.
Do not give this medicine to a child without medical advice.
How is Maxipime (cefepime injection) given?
Follow all directions on your prescription label. Do not use this medicine in larger or smaller amounts or for longer than recommended.
Cefepime is injected into a vein through an IV. You may be shown how to use an IV at home. Do not give yourself this medicine if you do not understand how to use the injection and properly dispose of needles, IV tubing, and other items used.
Cefepime must be given slowly, and the IV infusion can take about 30 minutes to complete.
You will need to mix cefepime with a liquid (diluent) in an IV bag before using it. If you are using the injections at home, be sure you understand how to properly mix and store the medicine.
Cefepime may become darker after you have mixed it with a diluent. Do not use the medicine if it has become cloudy or has particles in it. Call your pharmacist for new medication.
Use this medicine for the full prescribed length of time. Your symptoms may improve before the infection is completely cleared. Skipping doses may also increase your risk of further infection that is resistant to antibiotics. Cefepime will not treat a viral infection such as the flu or a common cold.
Cefepime can cause false-positive results with certain lab tests for glucose (sugar) in the urine. Tell any doctor who treats you that you are using cefepime.
Store unmixed cefepime at room temperature away from moisture, heat, and light.
After mixing your medicine, you will need to use it within a certain number of hours or days. This will depend on the type of container the medicine is provided in and how you store the mixture (at room temperature, or in a refrigerator). Carefully follow the mixing and storage instructions provided with your medicine. Ask your pharmacist if you have questions.
Use a disposable needle and syringe only once. Follow any state or local laws about throwing away used needles and syringes. Use a puncture-proof "sharps" disposal container (ask your pharmacist where to get one and how to throw it away). Keep this container out of the reach of children and pets.
What happens if I miss a dose?
Call your doctor for instructions if you miss a dose of this medication.
What happens if I overdose?
Seek emergency medical attention or call the Poison Help line at 1-800-222-1222.
What should I avoid while using Maxipime (cefepime injection)?
Antibiotic medicines can cause diarrhea, which may be a sign of a new infection. If you have diarrhea that is watery or bloody, call your doctor. Do not use anti-diarrhea medicine unless your doctor tells you to.
Maxipime (cefepime injection) side effects
Get emergency medical help if you have signs of an allergic reaction: hives; difficulty breathing; swelling of your face, lips, tongue, or throat.
Call your doctor at once if you have:
severe stomach pain, diarrhea that is watery or bloody;

confusion, hallucinations;

trouble speaking, reading, or understanding the words of other people;

seizure (blackout or convulsions);

problems with hearing;

kidney problems--little or no urination, painful or difficult urination, swelling in your feet or ankles, feeling tired or short of breath; or

severe skin reaction--fever, sore throat, swelling in your face or tongue, burning in your eyes, skin pain followed by a red or purple skin rash that spreads (especially in the face or upper body) and causes blistering and peeling.
Common side effects may include:
pain, bruising, swelling, or other irritation where the injection was given;

nausea, vomiting, diarrhea;

headache;

fever;

itching;

mild skin rash;

white patches or sores inside your mouth or on your lips; or

vaginal itching or discharge.
This is not a complete list of side effects and others may occur. Call your doctor for medical advice about side effects. You may report side effects to FDA at 1-800-FDA-1088.
What other drugs will affect Maxipime (cefepime injection)?
Cefepime can harm your kidneys. This effect is increased when you also use certain other medicines, including: antivirals, chemotherapy, injected antibiotics, medicine for bowel disorders, medicine to prevent organ transplant rejection, injectable osteoporosis medication, and some pain or arthritis medicines (including aspirin, Tylenol, Advil, and Aleve).
Tell your doctor about all your current medicines and any you start or stop using, especially:
a diuretic or "water pill" such as furosemide.
Other drugs may interact with cefepime, including prescription and over-the-counter medicines, vitamins, and herbal products. Tell each of your health care providers about all medicines you use now and any medicine you start or stop using.
More about Maxipime (cefepime)
Consumer resources
Professional resources
Related treatment guides
Where can I get more information?
Your pharmacist can provide more information about cefepime.
Copyright 1996-2012 Cerner Multum, Inc. Version: 7.02.
Last reviewed: July 01, 2016
Date modified: December 03, 2017