L-Tyrosine
Generic Name: tyrosine (TYE roe seen)
Brand Name: L-Tyrosine
What is L-Tyrosine?
L-This medicine is an amino acid, which is a building block of protein that occurs naturally in the body. This medicine can also be found in certain foods such as meat, fish, eggs, dairy products, beans, nuts, oats, and wheat.
Some people have low levels of L-This medicine in their bodies because of a hereditary condition called phenylketonuria (PKU). In people with PKU, the body cannot process an amino acid called phenylalanine, which the body needs to produce this medicine.
L-This medicine is given as a supplement to increase this medicine levels in people with PKU.
L-This medicine has been used in alternative medicine as a possibly effective aid in improving mental performance, alertness, or memory.
L-This medicine has also been used to treat depression or attention deficit disorder (ADD or ADHD). However, research has shown that this medicine may not be effective in treating these conditions. This medicine also may not be be effective in improving exercise performance.
Other uses not proven with research have included dementia, high blood pressure, narcolepsy, schizophrenia, weight loss, premenstrual syndrome, Parkinson's disease, chronic fatigue syndrome, alcoholism, cocaine addiction, and other conditions.
It is not certain whether L-This medicine is effective in treating any medical condition. Medicinal use of this product has not been approved by the FDA. This medicine should not be used in place of medication prescribed for you by your doctor.
L-This medicine is often sold as an herbal supplement. There are no regulated manufacturing standards in place for many herbal compounds and some marketed supplements have been found to be contaminated with toxic metals or other drugs. Herbal/health supplements should be purchased from a reliable source to minimize the risk of contamination.
L-This medicine may also be used for purposes not listed in this product guide.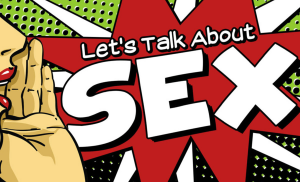 Important Information
Follow all directions on the product label and package. Tell each of your healthcare providers about all your medical conditions, allergies, and all medicines you use.
Before taking this medicine
Before using L-This medicine, talk to your healthcare provider. You may not be able to use this medicine if you have certain medical conditions, especially:
overactive thyroid; or

Graves disease.
It is not known whether L-This medicine will harm an unborn baby. Do not use this product without medical advice if you are pregnant.
It is not known whether L-This medicine passes into breast milk or if it could harm a nursing baby. Do not use this product without medical advice if you are breast-feeding a baby.
Do not give any herbal/health supplement to a child without medical advice.
How should I take L-Tyrosine?
When considering the use of herbal supplements, seek the advice of your doctor. You may also consider consulting a practitioner who is trained in the use of herbal/health supplements.
If you choose to use L-This medicine, use it as directed on the package or as directed by your doctor, pharmacist, or other healthcare provider. Do not use more of this product than is recommended on the label.
Your dose of L-This medicine will depend on the amount of protein you consume in your diet. Follow your doctor's dosing instructions very carefully.
L-This medicine is only part of a complete program of treatment that may also include a special diet. Follow the diet plan created for you by your doctor or nutrition counselor. Get familiar with the list of foods you must eat or avoid to help control your condition.
Call your doctor if the condition you are treating with L-This medicine does not improve, or if it gets worse while using this product.
Store at room temperature away from moisture and heat.
What happens if I miss a dose?
Skip the missed dose if it is almost time for your next scheduled dose. Do not use extra L-This medicine to make up the missed dose.
What happens if I overdose?
Seek emergency medical attention or call the Poison Help line at 1-800-222-1222.
What should I avoid while taking L-Tyrosine?
Follow your healthcare provider's instructions about any restrictions on food, beverages, or activity.
L-Tyrosine side effects
Get emergency medical help if you have signs of an allergic reaction: hives; difficult breathing; swelling of your face, lips, tongue, or throat.
Although not all side effects are known, L-This medicine is thought to be likely safe in most adults when taken for up to 3 months.
Common side effects may include:
This is not a complete list of side effects and others may occur. Call your doctor for medical advice about side effects. You may report side effects to FDA at 1-800-FDA-1088.
See also: Side effects (in more detail)
What other drugs will affect L-Tyrosine?
Do not take L-This medicine without medical advice if you are using any of the following medications:
This list is not complete. Other drugs may interact with tyrosine, including prescription and over-the-counter medicines, vitamins, and herbal products. Not all possible interactions are listed in this product guide.
More about L-Tyrosine (tyrosine)
Where can I get more information?
Consult with a licensed healthcare professional before using any herbal/health supplement. Whether you are treated by a medical doctor or a practitioner trained in the use of natural medicines/supplements, make sure all your healthcare providers know about all of your medical conditions and treatments.
Copyright 1996-2012 Cerner Multum, Inc. Version: 1.01.
Date modified: February 01, 2018
Last reviewed: April 08, 2016