Isovue-200
Generic Name: iopamidol (eye oh PAM ih dol)
Brand Name: Isovue-200, Isovue-250, Isovue-300, Isovue-370, Isovue-M-200, Isovue-M-300
What is Isovue-200?
Isovue-200 is in a group of drugs called radiopaque (RAY dee oh payk) contrast agents. This medicine contains iodine, a substance that absorbs x-rays. Radiopaque contrast agents are used to allow blood vessels, organs, and other non-bony tissues to be seen more clearly on a CT scan or other radiologic (x-ray) examination.
Isovue-200 is used to help diagnose certain disorders of the heart, brain, blood vessels, and nervous system.
Isovue-200 may also be used for purposes not listed in this medication guide.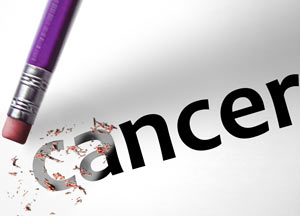 Important Information
You should not receive Isovue-200 if you have any type of active infection.
Before taking this medicine
Tell your doctor if you have ever had any type of reaction to another contrast agent.
To make sure Isovue-200 is safe for you, tell your doctor if you have:
It is not known whether this medicine will harm an unborn baby. Tell your doctor if you are pregnant.
It is not known whether Isovue-200 passes into breast milk or if it could affect the nursing baby. Tell your doctor if you are breast-feeding.
How is iopamidol used?
Isovue-200 is injected into a vein or artery through an IV. A healthcare provider will give you this injection.
You may be given medication to prevent certain side effects while you are receiving Isovue-200.
Tell your caregivers if you feel any burning, pain, or swelling around the IV needle when Isovue-200 is injected.
Drink extra fluids before and after your radiologic test. Isovue-200 can cause you to get dehydrated, which can lead to dangerous effects on your kidneys. Follow your doctor's instructions about the types and amount of fluids you should drink before and after your test.
Older adults may need special care to avoid becoming dehydrated. Your kidney function may need to be checked after you have received Isovue-200.
Some people receiving Isovue-200 have had reactions that did not start until 30 to 60 minutes after the medicine was first given. Your caregivers may want to watch you during this period of time after your injection. This is to make sure you do not have any unwanted side effects or delayed reactions.
Isovue-200 can interfere with certain medical tests for up to 16 days after you are treated with this medicine. Tell any doctor who treats you that you have recently received this medicine.
What happens if I miss a dose?
Since Isovue-200 is used only during your radiologic test, you will not be on a dosing schedule.
What happens if I overdose?
Seek emergency medical attention or call the Poison Help line at 1-800-222-1222.
What should I avoid while receiving Isovue-200?
Do not allow yourself to become dehydrated during the first few days after receiving Isovue-200. Call your doctor if you have any vomiting or diarrhea during this time. Follow your doctor's instructions about the types and amount of fluids you should drink.
Isovue-200 side effects
Get emergency medical help if you have signs of an allergic reaction (hives, difficult breathing, swelling in your face or throat) or a severe skin reaction (fever, sore throat, burning in your eyes, skin pain, red or purple skin rash that spreads and causes blistering and peeling).
Seek medical treatment if you have a serious drug reaction that can affect many parts of your body. Symptoms may include: skin rash, fever, swollen glands, flu-like symptoms, muscle aches, severe weakness, unusual bruising, or yellowing of your skin or eyes.
Call your doctor at once if you have:
a light-headed feeling, like you might pass out;

swelling, rapid weight gain, little or no urinating;

wheezing or trouble breathing;

seizure (convulsions);

swelling in your neck or throat (enlarged thyroid);

thyroid symptoms--extreme tired feeling, dry skin, joint pain or stiffness, muscle pain or weakness, hoarse voice, feeling more sensitive to cold temperatures, weight gain;

heart attack symptoms--chest pain or pressure, pain spreading to your jaw or shoulder, nausea, sweating;

signs of a blood clot in the lung--chest pain, sudden cough, wheezing, rapid breathing, coughing up blood; or
Common side effects may include:
chest pain;

hot flashes, burning sensation;

flushing (warmth, redness, or tingly feeling);

nausea;

hives; or
This is not a complete list of side effects and others may occur. Call your doctor for medical advice about side effects. You may report side effects to FDA at 1-800-FDA-1088.
See also: Side effects (in more detail)
What other drugs will affect Isovue-200?
Tell your doctor about all your current medicines, especially:
metformin (Glucophage, Glucovance, Actoplus Met, PrandiMet, Avandamet, Kombiglyze, Janumet, Kazano, Invokamet, Jentadueto, Xigduo, Synjardy, Metaglip, and others).
This list is not complete. Other drugs may interact with iopamidol, including prescription and over-the-counter medicines, vitamins, and herbal products. Not all possible interactions are listed in this medication guide.
Where can I get more information?
Your doctor or pharmacist can provide more information about Isovue-200.
Copyright 1996-2012 Cerner Multum, Inc. Version: 3.04.
Date modified: March 06, 2018
Last reviewed: November 13, 2017