Generic Name: fingolimod (fin GOE li mod)
Brand Name: Gilenya
Medically reviewed on May 31, 2018
What is fingolimod?
Fingolimod is an immunosuppressant. It works by keeping immune cells trapped in your lymph nodes so they can't reach the central nervous system (brain and spinal cord).
Fingolimod is used to treat relapsing multiple sclerosis (MS) in adults and children who are at least 10 years old. This medication will not cure MS, it will only decrease the frequency of relapse symptoms.
Fingolimod may also be used for purposes not listed in this medication guide.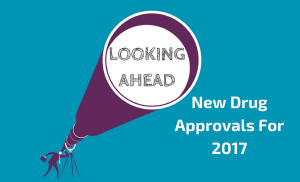 Important Information
You should not use fingolimod if you have a serious heart condition. This includes severe heart failure, "AV block," sick sinus syndrome (unless you have a pacemaker), taking certain heart rhythm medicines, or a recent heart attack, stroke, chest pain, or other serious heart problem.
Fingolimod can slow your heart rate. You will receive your first dose in a hospital setting where your heart rhythm can be monitored.
Fingolimod affects your immune system. You may get infections more easily, even serious or fatal infections. Call your doctor if you have a fever, chills, aches, tiredness, vomiting, confusion, neck stiffness, increased sensitivity to light, or problems with speech, thought, vision, or muscle movement.
Before taking this medicine
You should not use fingolimod if you are allergic to it, or if you have certain serious heart conditions, especially:
Some heart rhythm medications can cause unwanted or dangerous effects when used with fingolimod. Your doctor may change your treatment plan if you also use: amiodarone, disopyramide, dofetilide, flecainide, dronedarone, ibutilide, mexiletine, procainamide, propafenone, quinidine, or sotalol.
Before you take fingolimod, tell your doctor if you have never had chickenpox or if you have never received a varicella vaccine (Varivax). You may need to receive the vaccine and then wait 1 month before taking fingolimod.
Tell your doctor if you have ever had:
Using fingolimod may increase your risk of developing skin cancer. Ask your doctor about skin symptoms to watch for.
Fingolimod may harm an unborn baby. Use effective birth control to prevent pregnancy while you are using this medicine, and for at least 2 months after your last dose. Tell your doctor if you become pregnant during this time.
If you are pregnant, your name may be listed on a pregnancy registry to track the effects of fingolimod on the baby.
You should not breast-feed while using fingolimod.
Fingolimod is not approved for use by anyone younger than 18 years old.
How should I take fingolimod?
Your doctor will perform medical tests to make sure you do not have conditions that would prevent you from safely using fingolimod.
Follow all directions on your prescription label and read all medication guides or instruction sheets. Use the medicine exactly as directed.
Fingolimod can slow your heart rate. You will receive your first dose in a hospital setting. Your blood pressure and heart rate will be constantly monitored for at least 6 hours after your first dose of fingolimod.
When you start taking fingolimod at home, you may take it with or without food.
Fingolimod can have long lasting effects on your body. You may need frequent medical tests while using this medicine and for a short time after your last dose.
You should not stop using fingolimod suddenly. Stopping suddenly may make your condition worse.
If you stop taking fingolimod for 2 weeks or longer, do not start taking it again without asking your doctor. You will need to restart the medication in a hospital setting under observation.
Store fingolimod in the original package at room temperature away from moisture and heat.
Fingolimod can increase you risk of infection for up to 2 months after you stop taking the medicine. Call your doctor if you develop any signs of a new infection (fever, chills, body aches, tiredness).
What happens if I miss a dose?
Take the medicine as soon as you can, but skip the missed dose if it is almost time for your next dose. Do not take two doses at one time.
What happens if I overdose?
Seek emergency medical attention or call the Poison Help line at 1-800-222-1222.
Overdose symptoms may include chest tightness.
What should I avoid while taking fingolimod?
Fingolimod can increase your risk of skin cancer. Avoid sunlight or tanning beds. Wear protective clothing and use sunscreen (SPF 30 or higher) when you are outdoors.
Do not receive a "live" vaccine while using fingolimod, and for 2 months after your last dose. The vaccine may not work as well during this time, and may not fully protect you from disease. Live vaccines include measles, mumps, rubella (MMR), polio, rotavirus, typhoid, yellow fever, varicella (chickenpox), or zoster (shingles).
Fingolimod side effects
Get emergency medical help if you have signs of an allergic reaction: hives; difficult breathing; swelling of your face, lips, tongue, or throat.
Fingolimod may cause a serious brain infection that can lead to disability or death. Call your doctor right away if you have problems with speech, thought, vision, or muscle movement. These symptoms may start gradually and get worse quickly.
Also call your doctor at once if you have:
Common side effects may include:
This is not a complete list of side effects and others may occur. Call your doctor for medical advice about side effects. You may report side effects to FDA at 1-800-FDA-1088.
See also: Side effects (in more detail)
What other drugs will affect fingolimod?
Fingolimod can cause a serious heart problem. Your risk may be higher if you also use certain other medicines for infections, asthma, heart problems, high blood pressure, depression, mental illness, cancer, malaria, or HIV.
Tell your doctor about all your other medicines, especially:
This list is not complete and many other drugs may affect fingolimod. This includes prescription and over-the-counter medicines, vitamins, and herbal products. Not all possible drug interactions are listed here.
Further information
Remember, keep this and all other medicines out of the reach of children, never share your medicines with others, and use this medication only for the indication prescribed.
Always consult your healthcare provider to ensure the information displayed on this page applies to your personal circumstances.
Copyright 1996-2018 Cerner Multum, Inc. Version: 5.02.
More about Gilenya (fingolimod)
Consumer resources
Professional resources
Related treatment guides