gemifloxacin
Generic Name: gemifloxacin (JEM i FLOX a sin)
Brand Name: Factive
What is gemifloxacin?
Gemifloxacin is a fluoroquinolone (flor-o-KWIN-o-lone) antibiotic that fights bacteria in the body.
Gemifloxacin is used to treat different types of bacterial infections in the lungs.
Fluoroquinolone antibiotics can cause serious or disabling side effects. Gemifloxacin should be used only for infections that cannot be treated with a safer antibiotic.
Gemifloxacin may also be used for purposes not listed in this medication guide.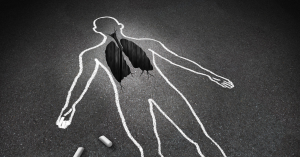 Important Information
Gemifloxacin may cause swelling or tearing of a tendon, especially if you are over 60, if you take steroid medication, or if you have had a kidney, heart, or lung transplant.
Before taking this medicine
You should not use this medicine if you are allergic to gemifloxacin or other fluoroquinolones (ciprofloxacin, levofloxacin, moxifloxacin, ofloxacin, norfloxacin, and others).
To make sure gemifloxacin is safe for you, tell your doctor if you have:
tendon problems, arthritis or other joint problems;

slow heartbeats or other heart rhythm disorder (especially if you take medication to treat it);

a personal or family history of long QT syndrome;

trouble swallowing pills;

liver or kidney disease;

a history of epilepsy or other seizure disorder;

a nerve disorder;

low levels of magnesium or potassium in your blood; or
Gemifloxacin may cause swelling or tearing of a tendon (the fiber that connects bones to muscles in the body), especially in the Achilles' tendon of the heel. This can happen during treatment or up to several months after you stop taking gemifloxacin. Tendon problems may be more likely to occur if you are over 60, if you take steroid medication, or if you have had a kidney, heart, or lung transplant.
It is not known whether this medicine will harm an unborn baby. Tell your doctor if you are pregnant or plan to become pregnant.
It is not known whether gemifloxacin passes into breast milk or if it could harm a nursing baby. Tell your doctor if you are breast-feeding a baby.
Gemifloxacin is not approved for use by anyone younger than 18 years old.
How should I take gemifloxacin?
Gemifloxacin is usually taken once per day for 5 to 7 days. Follow all directions on your prescription label. Do not take this medicine in larger or smaller amounts or for longer than recommended.
Take gemifloxacin with water, and drink extra fluids to keep your kidneys working properly while taking this medicine.
Gemifloxacin may be taken with or without food, but take it at the same time each day.
Do not chew a gemifloxacin tablet. Swallow it whole.
Use this medicine for the full prescribed length of time. Your symptoms may improve before the infection is completely cleared. Skipping doses may also increase your risk of further infection that is resistant to antibiotics. Gemifloxacin will not treat a viral infection such as the flu or a common cold.
Do not share this medicine with another person, even if they have the same symptoms you have.
Store at room temperature away from moisture, heat, and light.
What happens if I miss a dose?
Take the missed dose as soon as you remember. Skip the missed dose if it is almost time for your next scheduled dose. Do not take extra medicine to make up the missed dose.
What happens if I overdose?
Seek emergency medical attention or call the Poison Help line at 1-800-222-1222.
What should I avoid while taking gemifloxacin?
Do not take gemifloxacin with dairy products such as milk or yogurt, or with calcium-fortified juice. You may eat or drink these products as part of a regular meal, but do not use them alone when taking gemifloxacin. They could make the medication less effective.
Certain other medicines should not be taken at the same time as gemifloxacin. Avoid taking the following medicines within 3 hours before or 2 hours after you take gemifloxacin. These other medicines can make gemifloxacin much less effective when taken at the same time:
Gemifloxacin may impair your thinking or reactions. Be careful if you drive or do anything that requires you to be alert.
Antibiotic medicines can cause diarrhea, which may be a sign of a new infection. If you have diarrhea that is watery or bloody, call your doctor. Do not use anti-diarrhea medicine unless your doctor tells you to.
Avoid exposure to sunlight or tanning beds. Gemifloxacin can make you sunburn more easily. Wear protective clothing and use sunscreen (SPF 30 or higher) when you are outdoors. Call your doctor if you have severe burning, redness, itching, rash, or swelling after being in the sun.
Gemifloxacin side effects
Get emergency medical help if you have signs of an allergic reaction: hives, or the first sign of a skin rash; fast heartbeat, difficult breathing; swelling of your face, lips, tongue, or throat.
Gemifloxacin may cause swelling or tearing of (rupture) a tendon. Gemifloxacin can also have serious effects on your nerves, and may cause permanent nerve damage.
Stop using gemifloxacin and call your doctor at once if you have:
severe stomach pain, diarrhea that is watery or bloody;

a seizure (convulsions);

signs of tendon rupture--sudden pain, swelling, bruising, tenderness, stiffness, movement problems, or a snapping or popping sound in any of your joints (rest the joint until you receive medical care or instructions);

nerve symptoms--numbness, weakness, tingling, burning, pain, or being more sensitive to temperature, light touch, or the sense of your body position;

changes in mood or behavior--depression, confusion, hallucinations, paranoia, tremors, feeling restless or anxious, unusual thoughts or behavior, insomnia, nightmares;

liver problems--upper stomach pain, loss of appetite, dark urine, clay-colored stools, jaundice (yellowing of the skin or eyes); or

severe skin reaction--skin pain followed by a red or purple skin rash that spreads (especially in the face or upper body) and causes blistering and peeling.
Common side effects may include:
This is not a complete list of side effects and others may occur. Call your doctor for medical advice about side effects. You may report side effects to FDA at 1-800-FDA-1088.
See also: Side effects (in more detail)
Gemifloxacin dosing information
Usual Adult Dose for Bronchitis:
320 mg orally once a day for 5 days

Comments:
-Since fluoroquinolones (including this drug) have been associated with serious side effects and acute bacterial exacerbation of chronic bronchitis (ABECB) is self-limiting for some patients, this drug should be saved for treatment of ABECB in patients with no alternative treatment options.

Use: For the treatment of ABECB due to susceptible isolates of Streptococcus pneumoniae, Haemophilus influenzae, H parainfluenzae, or Moraxella catarrhalis
Usual Adult Dose for Pneumonia:
320 mg orally once a day

Duration of therapy:
-Due to known/suspected S pneumoniae, H influenzae, Mycoplasma pneumoniae, or Chlamydophila pneumoniae infection: 5 days
-Due to known/suspected multi-drug resistant S pneumoniae (MDRSP), Klebsiella pneumoniae, or M catarrhalis infection: 7 days

Comments:
-MDRSP isolates are isolates resistant to at least 2 of the following antibacterials: penicillin (MIC at least 2 mcg/mL), second-generation cephalosporins (e.g., cefuroxime), macrolides, tetracyclines, and sulfamethoxazole-trimethoprim.

Use: For the treatment of mild to moderate community-acquired pneumonia due to susceptible isolates of S pneumoniae (including MDRSP), H influenzae, M catarrhalis, M pneumoniae, C pneumoniae, or K pneumoniae
What other drugs will affect gemifloxacin?
Tell your doctor about all your current medicines and any you start or stop using, especially:
a diuretic or "water pill";

heart rhythm medication--amiodarone, disopyramide, dofetilide, dronedarone, procainamide, quinidine, sotalol, and others;

medicine to treat depression or mental illness--amitriptylline, clomipramine, desipramine, iloperidone, imipramine, nortriptyline, ziprasidone, and others; or
This list is not complete. Other drugs may interact with gemifloxacin, including prescription and over-the-counter medicines, vitamins, and herbal products. Not all possible interactions are listed in this medication guide.
More about gemifloxacin
Consumer resources
Other brands: Factive
Professional resources
Related treatment guides
Where can I get more information?
Your pharmacist can provide more information about gemifloxacin.
Copyright 1996-2012 Cerner Multum, Inc. Version: 7.01.
Date modified: January 03, 2018
Last reviewed: June 30, 2016