Generic Name: galantamine (ga LAN ta meen)
Brand Name: Razadyne, Razadyne ER, Reminyl
What is galantamine?
Galantamine improves the function of nerve cells in the brain. It works by preventing the breakdown of a chemical called acetylcholine (ah see til KO leen). People with dementia usually have lower levels of this chemical, which is important for the processes of memory, thinking, and reasoning.
Galantamine is used to treat mild to moderate dementia caused by Alzheimer's disease.
Galantamine may also be used for purposes not listed in this medication guide.
What is the most important information I should know about galantamine?
Follow all directions on your medicine label and package. Tell each of your healthcare providers about all your medical conditions, allergies, and all medicines you use.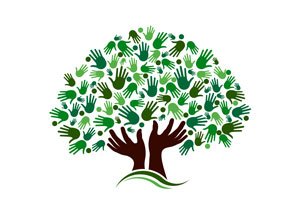 What should I discuss with my healthcare provider before taking galantamine?
You should not use galantamine if you are allergic to it.
To make sure galantamine is safe for you, tell your doctor if you have:
urination problems;

heart disease or a heart rhythm disorder;

a history of stomach ulcer or bleeding;

seizures or epilepsy;

kidney disease;

liver disease; or

a history of asthma or chronic obstructive pulmonary disease (COPD).
It is not known whether this medicine will harm an unborn baby. Tell your doctor if you are pregnant or plan to become pregnant.
It is not known whether galantamine passes into breast milk or if it could harm a nursing baby. Tell your doctor if you are breast-feeding a baby.
How should I take galantamine?
Follow all directions on your prescription label. Your doctor may occasionally change your dose to make sure you get the best results. Do not use this medicine in larger or smaller amounts or for longer than recommended.
The galantamine extended-release capsule is usually taken once per day in the morning. Follow your doctor's instructions.
The galantamine short-acting tablet or the oral solution (liquid) are usually given two times per day, with meals. Follow your doctor's instructions.
The extended-release capsule works best if you take it with food.
Do not crush, chew, break, or open an extended-release capsule. Swallow it whole.
Measure liquid medicine with the dosing syringe provided, or with a special dose-measuring spoon or medicine cup. If you do not have a dose-measuring device, ask your pharmacist for one.
Read all patient information, medication guides, and instruction sheets provided to you. Ask your doctor or pharmacist if you have any questions.
Take galantamine with a full glass of water. Drink 6 to 8 full glasses of water each day to keep from getting dehydrated while taking this medication.
If you need surgery, tell the surgeon ahead of time that you are using galantamine. You may need to stop using the medicine for a short time.
If you have stopped taking galantamine for any reason, talk with your doctor before you start taking it again. You may need to restart the medication at a lower dose.
Store at room temperature away from moisture and heat. Do not allow the liquid medicine to freeze.
What happens if I miss a dose?
Take the missed dose as soon as you remember. Skip the missed dose if it is almost time for your next scheduled dose. Do not take extra medicine to make up the missed dose.
What happens if I overdose?
Seek emergency medical attention or call the Poison Help line at 1-800-222-1222.
Overdose symptoms may include severe nausea, vomiting, stomach cramps, muscle weakness or spasm, watery eyes, drooling, increased urination or bowel movements, sweating, slow heart rate, feeling light-headed or fainting, and seizure (convulsions).
What should I avoid while taking galantamine?
This medication may impair your thinking or reactions. Be careful if you drive or do anything that requires you to be alert.
Galantamine side effects
Get emergency medical help if you have signs of an allergic reaction: hives; difficulty breathing; swelling of your face, lips, tongue, or throat.
Call your doctor at once if you have:
chest pain, slow heart rate;

little or no urinating;

blood in your urine;

signs of stomach bleeding--bloody or tarry stools, coughing up blood or vomit that looks like coffee grounds;

liver problems--nausea, upper stomach pain, itching, tired feeling, loss of appetite, dark urine, clay-colored stools, jaundice (yellowing of the skin or eyes);

dehydration symptoms--feeling very thirsty or hot, being unable to urinate, heavy sweating, or hot and dry skin;

a light-headed feeling, like you might pass out; or

severe skin reaction--fever, sore throat, swelling in your face or tongue, burning in your eyes, skin pain, followed by a red or purple skin rash that spreads (especially in the face or upper body) and causes blistering and peeling.
Common side effects may include:
nausea, vomiting, diarrhea, loss of appetite;

headache, dizziness;

depression; or

weight loss.
This is not a complete list of side effects and others may occur. Call your doctor for medical advice about side effects. You may report side effects to FDA at 1-800-FDA-1088.
See also: Side effects (in more detail)
Galantamine dosing information
Usual Adult Dose for Alzheimer's Disease:
Immediate release tablet and oral solution:
Initial dose: 4 mg orally twice a day, preferably with morning and evening meals.
Maintenance dose: After a minimum of four weeks of treatment, if the initial dosage is well tolerated, it should be increased to 8 mg twice a day. A further increase to 12 mg twice a day should be attempted only after a minimum of 4 weeks at the previous dosage.
Maximum dose: 16 to 24 mg/day

Extended release capsule:
Initial dose: 8 mg orally daily, preferably with the morning meal.
Maintenance dose: After a minimum of four weeks of treatment, if the initial dosage is well tolerated, it should be increased to 16 mg once a day. A further increase to 24 mg once a day should be attempted only after a minimum of 4 weeks at the previous dosage.
Maximum dose: 16 to 24 mg/day

Comment:
-Dose increases should be based upon assessment of clinical benefit and tolerability of the previous dose.
-If therapy has been interrupted for more than 3 days, the patient should be restarted at the lowest dosage and the dosage escalated to the current dose.
-Abrupt withdrawal of galantamine was not associated with increased frequency of adverse events
-The beneficial effects of galantamine are lost when the drug is discontinued
What other drugs will affect galantamine?
Tell your doctor about all your current medicines and any you start or stop using, especially:
bladder or urinary medicines such as darifenacin, fesoterodine, oxybutynin, tolterodine, solifenacin;

bronchodilators such as aclidinium, ipratropium, or tiotropium;

cold or allergy medicine that contains an antihistamine;

medication for Parkinson's disease; or

medication to treat excess stomach acid, stomach ulcer, motion sickness, or irritable bowel syndrome.
This list is not complete. Other drugs may interact with galantamine, including prescription and over-the-counter medicines, vitamins, and herbal products. Not all possible interactions are listed in this medication guide.
More about galantamine
Consumer resources
Other brands: Razadyne, Razadyne ER
Professional resources
Related treatment guides
Where can I get more information?
Your pharmacist can provide more information about galantamine.