Class: Antipruritics and Local Anesthetics
VA Class: GU100
CAS Number: 136-40-3
Brands: Azo-Dine, Azo-Gesic, Azo-Natural, Azo-Standard, Baridium, Prodium, Pyridium, Pyridium Plus, Re-Azo, UTI Relief
Introduction
Analgesic or local anesthetic; an azo dye.a
Uses for Phenazopyridine Hydrochloride
Urinary Tract Mucosal Anesthesia or Analgesia
Symptomatic relief of pain, burning, urgency, frequency, and other discomforts resulting from irritation of the lower urinary tract mucosa caused by infection, trauma, surgery, endoscopic procedures, or the passage of sounds or catheters.c
Use should not delay definitive diagnosis and treatment of cause; not a substitute for specific surgery or anti-infective therapy.a
Used in combination with appropriate anti-infective agents for initial treatment (first 2 days) of uncomplicated urinary tract infections when pain, burning, or urgency relief is needed.a c However, there is lack of evidence that such combinations provide greater benefit than an anti-infective agent alone after 2 days;a continue treatment after 2 days with anti-infective agent alone.a
Also may be used for self-medication for the symptomatic relief of minor pain, urgency, frequency, and burning on urination.a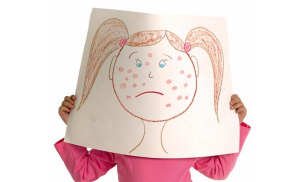 Phenazopyridine Hydrochloride Dosage and Administration
Administration
Administer orally after meals.a
Dosage
Available as phenazopyridine hydrochloride; dosage expressed in terms of the salt.c
Pediatric Patients
Urinary Tract Mucosal Anesthesia or Analgesia
Relief of Irritation Due to Trauma, Surgery, Endoscopic Procedures, or the Passage of Sounds or Catheters
Oral
12 mg/kg daily, in 3 divided doses.a
Discontinue when pain and discomfort are relieved, usually after 3–15 days.a
Relief of Irritation Due to Infection
Oral
12 mg/kg daily, in 3 divided doses, for no more than 2 days; use in combination with an anti-infective agent and then continue therapy with anti-infective agent alone.a c
Adults
Urinary Tract Mucosal Anesthesia or Analgesia
Relief of Irritation Due to Trauma, Surgery, Endoscopic Procedures, or the Passage of Sounds or Catheters
Oral
Usually, 200 mg 3 times daily.a c
Discontinue when pain and discomfort are relieved, usually after 3–15 days.a
Relief of Irritation Due to Infection
Oral
Usually, 200 mg 3 times daily for no more than 2 days; use in combination with an anti-infective agent and then continue therapy with anti-infective agent alone.a c
Self-Medication
Oral
190 mg 3 times daily for up to 2 days.a
Consult clinician if symptoms persist for >2 days.a
Prescribing Limits
Pediatric Patients
Urinary Tract Anesthesia or Analgesia
Relief of Irritation Due to Infection
Oral
Maximum 12 mg/kg daily, in 3 divided doses, for no more than 2 days.a c
Adults
Urinary Tract Anesthesia or Analgesia
Relief of Irritation Due to Infection
Oral
Maximum 200 mg 3 times daily for no more than 2 days.a c
Self-Medication
Oral
Maximum 190 mg 3 times daily for no more than 2 days.a
Cautions for Phenazopyridine Hydrochloride
Contraindications
Impaired renal function,c glomerulonephritis, uremia, or pyelonephritis during pregnancy.a

Severe hepatitis.a

Known hypersensitivity to phenazopyridine or any ingredient in the formulation.c
Warnings/Precautions
General Precautions
Skin and/or Sclerae Discoloration
Discontinue if yellowish color of the skin or sclerae occurs (may indicate accumulation resulting from renal impairment).a
Urine Discoloration
Urine may become orange to red in color, and may stain fabric; remove stains by soaking fabric in a 0.25% sodium dithionate or sodium hydrosulfite solution.a
Self-medication
Discontinue and consult a clinician if pain and discomfort persist for longer than 2 days.a
Use of Fixed Combination
When used in fixed combination with other agents, consider the cautions, precautions, and contraindications associated with the concomitant agents.
Specific Populations
Pregnancy
Category B.b c
Lactation
Not known whether phenzopyridine or metabolites are distributed into milk.a b c
Hepatic Impairment
Contraindicated in severe hepatic impairment.a
Renal Impairment
Possible accumulation of phenazopyridine; use is contraindicated.a
Interactions for Phenazopyridine Hydrochloride
Specific Laboratory Tests
| Test | Interaction | Comments |
| --- | --- | --- |
| Spectrometry or color reaction urinalysis; phenolsulfonphthalein (PSP) excretion test of kidney function. | | Butanol may be used to extract phenazopyridine from the final alkaline urine dilution to give accurate resultsa |
| Urinary glucose tests: glucose oxidase reagent (Clinistix, Tes-Tape) | Delayed reactions with glucose oxidase reagent may be interpreted as false-negative reactions; occasional false-positive tests occur with Tes-Tapea | Cupric sulfate (Clinitest) is not affecteda |
| Urinary bilirubin tests (e.g., Ictotest) | May give false-positive results for the foam test and atypical color reactions with p-nitrobenzene diazonium p-toluene sulfonate reagent (Ictotest)a | |
| Urinary ketone tests using sodium nitroprusside (Acetest, Ketostix) or Gerhardt ferric chloride | May produce interfering colorsa | Prevent by adding a small amount of sodium dithionate to urine before performing the testsa |
| Urinary protein tests | May discolor bromophenol blue test areas of commercial reagent strips and interfere with the nitric acid ring testa | Sulfosalicylic acid and heat-acetic acid tests are unaffecteda |
| Determination of urinary steroids | May interfere by affecting absorbancy in the modified Glenn-Nelson method of 17-hydroxycorticosteroid determination and the Holtorff-Koch modification of the Zimmerman reaction for determining 17-ketosteroidsa | |
| Urinary urobilinogen determinations (Ehrlich's reagent) | Color interferencea | |
| Spectrophotofluorimetric screening tests and assays for porphyrins | May produce falsely elevated readingsa | |
Phenazopyridine Hydrochloride Pharmacokinetics
Pharmacokinetic properties have not been determined.a
Distribution
Extent
Trace amounts may enter the CSF.a
Trace amounts may cross the placenta; not known if distributed into milk.a
Elimination
Metabolism
May be metabolized in the liver and other body tissues; metabolites not identified.a
Elimination Route
Excreted principally in urine as unchanged drug (up to 65%); small amounts excreted in feces.a
Stability
Storage
Oral
Tablets
Tight containers at 15–30°C.a
Actions
Exerts analgesic or local anesthetic action on the urinary tract mucosa; precise mechanism of action is not known.a

Little or no antibacterial activity in the urine.a
Advice to Patients
Importance of discontinuing the drug if yellowish color of the skin or sclerae occurs.a

Importance of discontinuing self-medication and consulting clinician if pain and discomfort persist for longer than 2 days.a

Advise that urine will become orange to red in color and may stain fabric; remove stains by soaking fabric in a 0.25% sodium dithionate or sodium hydrosulfite solution.a

Potential of contact lens staining.c

Importance of informing clinicians of existing or contemplated concomitant therapy, including prescription and OTC drugs.a

Importance of possible interference with urinary glucose or ketone tests.a

Importance of women informing their clinicians if they are or plan to become pregnant or plan to breast-feed.a

Importance of informing patients of other important precautionary information. (See Cautions.)
Preparations
Excipients in commercially available drug preparations may have clinically important effects in some individuals; consult specific product labeling for details.
Please refer to the ASHP Drug Shortages Resource Center for information on shortages of one or more of these preparations.
* available from one or more manufacturer, distributor, and/or repackager by generic (nonproprietary) name
Phenazopyridine Hydrochloride

| Routes | Dosage Forms | Strengths | Brand Names | Manufacturer |
| --- | --- | --- | --- | --- |
| Oral | Tablets | 95 mg | Azo-Gesic | Major, United Research |
| | | | Azo-Standard | PolyMedica |
| | | | Prodium | Requa |
| | | 97 mg | Re-Azo | Reese |
| | | 97.2 mg | Azo-Dine | Republic |
| | | | Azo-Natural | Cemco |
| | | | Baridium | Pfeiffer |
| | | | UTI Relief | Consumers Choice |
| | | 100 mg* | Pyridium | Warner Chilcott |
| | | 200 mg* | Pyridium | Warner Chilcott |
* available from one or more manufacturer, distributor, and/or repackager by generic (nonproprietary) name
Phenazopyridine Hydrochloride Combinations

| Routes | Dosage Forms | Strengths | Brand Names | Manufacturer |
| --- | --- | --- | --- | --- |
| Oral | Tablets | 150 mg with Butabarbital 15 mg, and Hyoscyamine Hydrobromide 0.3 mg* | Pyridium Plus (with parabens) | Warner-Chilcott |
AHFS DI Essentials. © Copyright 2018, Selected Revisions September 1, 2005. American Society of Health-System Pharmacists, Inc., 4500 East-West Highway, Suite 900, Bethesda, Maryland 20814.
References
a. AHFS drug information 2004. McEvoy GK, ed. Phenazopyridine. Bethesda, MD: American Society of Health-System Pharmacists; 2004:3413-4.
b. Briggs GC, Freeman RK, Yaffee SJ. Drugs in pregnancy and lactation. 6th ed. Phenazopyridine. Philadelphia, PA: Lippincott, Williams & Wilkins; 2002: 1093-4/p.
c. Amide Pharmaceuticals. Phenazopyridine hydrochloride tablets prescribing information. Little Falls, NJ; 1998:Jun.
More about phenazopyridine
Consumer resources
Professional resources
Other brands: Pyridium, Azo-Gesic
Related treatment guides