Penicillin V
Class: Natural Penicillins
VA Class: AM110
CAS Number: 87-08-1
Brands: Pen-Vee K, Veetids
Introduction
Antibacterial; β-lactam antibiotic; natural penicillin.3
Uses for Penicillin V
Pharyngitis and Tonsillitis
Treatment of pharyngitis and tonsillitis caused by Streptococcus pyogenes (group A β-hemolytic streptococci).5 8 30 42 57
AAP, IDSA, AHA, and others recommend oral penicillin V or IM penicillin G benzathine as treatments of choice;5 8 30 42 57 oral cephalosporins and oral macrolides are considered alternatives.5 30 42 57 Amoxicillin sometimes used instead of penicillin V, especially for young children.5 57
A second episode can be retreated with the same or other treatment of choice;5 57 other regimens (amoxicillin and clavulanate, clindamycin, penicillin G benzathine with or without rifampin) recommended for symptomatic patients with multiple, recurrent episodes.5 30 57
Consider that multiple, recurrent episodes of symptomatic pharyngitis within several months to years may be repeated episodes of nonstreptococcal (e.g., viral) pharyngitis in a streptococcal carrier;30 57 treatment not usually recommended for streptococcal pharyngeal carriers.5 30 57
Other Streptococcal Infections
Treatment of mild to moderately severe infections (without bacteremia) caused by susceptible streptococci, including upper respiratory tract infections and scarlet fever.1 2 6 8 21 Usually active against streptococci groups A, C, G, H, L, and M.1 2 8 21
Treatment of mild to moderate respiratory tract infections caused by susceptible S. pneumoniae (MIC <0.1 mcg/mL);1 2 3 6 8 however, other penicillins (penicillin G, amoxicillin, amoxicillin and clavulanate, ampicillin and sulbactam) usually recommended when a penicillin used for treatment of these infections.5 63 64
Skin or Skin Structure Infections
Treatment of mild skin or skin structure infections caused by susceptible nonpenicillinase-producing staphylococci or susceptible streptococci (e.g., erysipelas).1 2 8
Not considered a drug of choice;6 susceptibility needs to be confirmed with in vitro testing because of high incidence of penicillinase-producing staphylococci.1 2
Prevention of Rheumatic Fever Recurrence
Prevention of recurrence of rheumatic fever (secondary prophylaxis).1 2 8 30 Continuous prophylaxis recommended following treatment of documented rheumatic fever (even if manifested solely by Sydenham chorea) and in those with evidence of rheumatic heart disease.8 30
AHA recommends IM penicillin G benzathine, oral penicillin V, or oral sulfadiazine for such prophylaxis.30
Prevention of Bacterial Endocarditis
Prevention of bacterial endocarditis in patients with congenital heart disease or rheumatic or other acquired valvular heart disease undergoing certain dental or upper respiratory tract procedures.1
Not a drug of choice; AHA recommends amoxicillin for prevention of bacterial endocarditis in high- or moderate-risk patients undergoing certain dental, oral, respiratory tract, or esophageal procedures.65
Consult most recent AHA recommendations for specific information on which cardiac conditions are associated with high or moderate risk of endocarditis and which procedures require prophylaxis.65
Prevention of S. pneumoniae Infections in Asplenic Individuals
Prevention of S. pneumoniae infections in children with anatomic or functional asplenia† (e.g., congenital, as the result of sickle cell disease or splenectomy),4 5 8 58 59 62 children with malignant neoplasms or thalassemia,5 8 and asplenic adults (e.g., after splenectomy for trauma).24 62
Usually drug of choice for prophylaxis in asplenic children;5 60 62 some experts recommend amoxicillin.5
Children at increased risk for pneumococcal infections should receive pneumococcal 7-valent conjugate vaccine and pneumococcal 23-valent polysaccharide vaccine.5 60 61 62 Long-term anti-infective prophylaxis recommended for children with anatomic or functional asplenia regardless of vaccination status.5 60 61 62
Necrotizing Ulcerative Gingivitis
Treatment of mild to moderate acute necrotizing ulcerative gingivitis and pharyngitis (Vincent's infection, trench mouth, Fusobacterium gingivitis or pharyngitis).1 2
Anthrax
An alternative for postexposure prophylaxis of anthrax† following exposure to Bacillus anthracis spores (inhalational anthrax).33 Ciprofloxacin or doxycycline are initial drugs of choice for postexposure prophylaxis following suspected or confirmed bioterrorism-related anthrax exposure.33 36 37 38 39 41 If penicillin susceptibility is confirmed, consideration can be given to changing prophylaxis to a penicillin in infants and children and in pregnant or lactating women;33 36 amoxicillin usually is recommended.36 37 39
Treatment of mild, uncomplicated cutaneous anthrax† caused by susceptible B. anthracis that occurs as the result of naturally occurring or endemic exposure to anthrax.34 36 If cutaneous anthrax occurs in the context of biologic warfare or bioterrorism, initial drugs of choice are ciprofloxacin or doxycycline.36 38 41 If penicillin susceptibility is confirmed, consideration can be given to changing to a penicillin in infants and children or in pregnant or lactating women; amoxicillin usually is recommended.36 38
Actinomycosis
Follow-up treatment of actinomycosis† after initial treatment with parenteral penicillin G or ampicillin.5 8 20 22 32
Treatment of mild cervicofacial actinomycosis.32
Rat-bite Fever
Follow-up treatment of rat-bite fever† caused by Streptobacillus moniliformis in afebrile patients who respond to initial treatment with parenteral penicillin G.5
Whipple's Disease
Follow-up treatment of Whipple's disease† after initial therapy with parenteral penicillin G.3 8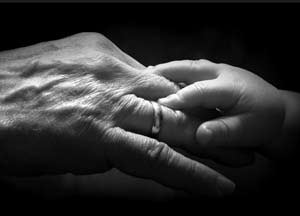 Penicillin V Dosage and Administration
Administration
Oral Administration
Administer orally.1 2
May be given with meals, but maximum absorption achieved when given at least 1 hour before or 2 hours after meals.13 14
Should not be used for initial treatment of severe infections1 2 5 and should not be relied on in patients with nausea, vomiting, gastric dilatation, cardiospasm, or intestinal hypermotility.1 2
Reconstitution
Reconstitute powder for oral solution at the time of dispensing by adding the amount of water specified on the bottle to provide a solution containing 125 or 250 mg of penicillin V per 5 mL.1 2 Shake bottle to loosen powder and then add water in 2 portions;1 2 shake well after each addition.1 2
Dosage
Available as the potassium salt.1 2 Dosage usually expressed as mg of penicillin V,1 2 but may be expressed in terms of USP penicillin V units.1 2
Potency of penicillin V potassium preparations containing 125, 250, or 500 mg of penicillin V is approximately equivalent to 200,000, 400,000, or 800,000 USP penicillin V units, respectively.1 2
Pediatric Patients
Pharyngitis and Tonsillitis
Oral
Children: 250 mg 2 or 3 times daily for 10 days.5 7 30 57
Adolescents ≥12 years of age: 500 mg 2 or 3 times daily for 10 days5 57 or 250 mg 3 or 4 times daily for 10 days.57
Follow-up throat cultures not indicated in asymptomatic patients,5 30 57 but recommended 2–7 days after treatment in those who remain symptomatic, develop recurring symptoms, or have a history of rheumatic fever and are at unusually high risk for recurrence.30 57
Other Streptococcal Infections
Oral
Adolescents ≥12 years of age: 125–250 mg every 6 to 8 hours for 10 days for mild to moderate infections.1 2
Adolescents ≥12 years of age: 250–500 mg every 6 hours for mild to moderate infections caused by susceptible S. pneumoniae;1 2 continue until afebrile for at least 2 days.1 2
Skin and Skin Structure Infections
Oral
Adolescents ≥12 years of age: 250–500 mg every 6–8 hours.1 2 8
Prevention of Rheumatic Fever Recurrence
Oral
125–250 mg twice daily.1 2 30 AHA recommends 250 mg twice daily.30
Long-term, continuous prophylaxis for ≥ 5 years or into adulthood required.2 5 8 30 (See Prevention of Rheumatic Fever Recurrence under Dosage and Administration.)
Prevention of Bacterial Endocarditis
Patients Undergoing Certain Dental or Upper Respiratory Tract Procedures
Oral
Children weighing <27 kg: 1 g given 1 hour prior to the procedure and 500 mg 6 hours later.1
Children weighing ≥27 kg: 2 g given 1 hour prior to the procedure and 1 g 6 hours later.1
Prevention of S. pneumonia Infections in Asplenic Individuals
Oral
Children <5 years of age: 125 mg twice daily.5 62
Children ≥5 years of age: 250 mg twice daily.5
In infants with sickle cell anemia, initiate penicillin V prophylaxis as soon as diagnosis is established (preferably by 2 months of age);5 60 continue until approximately 5 years of age.5 60 Appropriate duration in children with asplenia from other causes unknown;5 some experts recommend that asplenic children at high risk receive prophylaxis throughout childhood and into adulthood.5
Necrotizing Ulcerative Gingivitis
Oral
Adolescents ≥12 years of age: 250–500 mg every 6–8 hours for mild to moderate infections.1 2
Anthrax
Postexposure Prophylaxis
Oral
50 mg/kg daily given in 4 divided doses for 60 days for postexposure prophylaxis following exposure to B. anthracis spores (inhalational anthrax)†; use only if penicillin susceptibility confirmed.33
Cutaneous Anthrax
Oral
25–50 mg/kg daily given in 2 or 4 divided doses for treatment of uncomplicated cutaneous anthrax† resulting from naturally occurring or endemic exposure to anthrax.34
7–10 days of treatment may be adequate if cutaneous anthrax occurred as the result of natural or endemic exposures; 60 days of treatment necessary if it occurred as the result of exposure to aerosolized anthrax spores (e.g., in context of biologic warfare or bioterrorism).36 38
Adults
Pharyngitis and Tonsillitis
Oral
500 mg 2 or 3 times daily for 10 days5 30 42 57 or 250 mg 3 or 4 times daily for 10 days.57
Other Streptococcal Infections
Oral
125–250 mg every 6 to 8 hours for 10 days for mild to moderate infections.1 2
250–500 mg every 6 hours for mild to moderate infections caused by susceptible S. pneumoniae;1 continue until afebrile for at least 2 days.1 2
Skin and Skin Structure Infections
Oral
250–500 mg every 6–8 hours.1 2 8
Prevention of Rheumatic Fever Recurrence
Oral
125–250 mg twice daily.1 2 30 AHA recommends 250 mg twice daily.30
Long-term, continuous prophylaxis required.2 5 8 30
Recommended Duration of Prophylaxis for Prevention of Rheumatic Fever Recurrence

| Patient Category | Duration |
| --- | --- |
| Rheumatic fever without carditis | 5 years or until 21 years of age, whichever is longer30 |
| Rheumatic fever with carditis but no residual heart disease (no valvular disease) | 10 years or well into adulthood, whichever is longer30 |
| Rheumatic fever with carditis and residual heart disease (persistent valvular disease) | At least 10 years since last episode and at least until 40 years of age; sometimes for life30 |
Prevention of Bacterial Endocarditis
Patients Undergoing Certain Dental or Upper Respiratory Tract Procedures
Oral
2 g given 1 hour prior to the procedure and 1 g 6 hours later.1
Necrotizing Ulcerative Gingivitis
Oral
250–500 mg every 6–8 hours for mild to moderate infections.1 2
Anthrax
Postexposure Prophylaxis
Oral
7.5 mg/kg 4 times daily for 60 days for postexposure prophylaxis following suspected or confirmed exposure to B. anthracis spores (inhalational anthrax)†; use only if penicillin susceptibility confirmed.33
Cutaneous Anthrax
Oral
200–500 mg 4 times daily for treatment of uncomplicated cutaneous anthrax† resulting from naturally occurring or endemic exposure to anthrax.34
7–10 days of treatment may be adequate if cutaneous anthrax occurred as the result of natural or endemic exposures; 60 days of treatment necessary if it occurred as the result of exposure to aerosolized anthrax spores (e.g., in context of biologic warfare or bioterrorism).36 38
Actinomycosis
Oral
2–4 g daily given in divided doses every 6 hours for 6–12 months for follow-up treatment of actinomycosis† after initial 4–6 weeks of parenteral treatment.32
For mild cervicofacial actinomycosis, use a 2-month regimen of penicillin V.32
Whipple' Disease
Oral
1–1.5 g daily.8
Cautions for Penicillin V
Contraindications
Known hypersensitivity to any penicillin.1 2
Warnings/Precautions
Warnings
Superinfection/Clostridium difficile-associated Colitis
Possible emergence and overgrowth of nonsusceptible bacteria or fungi.1 2 Discontinue and institute appropriate therapy if superinfection occurs.1 2
Consider Clostridium difficile-associated diarrhea and colitis (antibiotic-associated pseudomembranous colitis) if diarrhea develops and manage accordingly.1 2 25 26 27 28 29
Some mild cases of C. difficile-asssociated diarrhea and colitis may respond to discontinuance alone.2 25 26 27 28 29 Manage moderate to severe cases with fluid, electrolyte, and protein supplementation; appropriate anti-infective therapy (e.g., oral metronidazole or vancomycin) recommended if colitis is severe.2 25 26 27 28 29
Sensitivity Reactions
Hypersensitivity Reactions
Serious and occasionally fatal hypersensitivity reactions, including anaphylaxis, reported with penicillins.1 2 16
Prior to initiation of therapy, make careful inquiry concerning previous hypersensitivity reactions to penicillins, cephalosporins, or other drugs.1 2 Partial cross-allergenicity occurs among penicillins and other β-lactam antibiotics including cephalosporins and cephamycins.1 2 17 18 19
If hypersensitivity reaction occurs, discontinue immediately and institute appropriate therapy as indicated (e.g., epinephrine, corticosteroids, maintenance of an adequate airway and oxygen).1 2
General Precautions
Severe Infections
Use only for mild to moderately severe infections caused by susceptible bacteria.1 2
Do not use to treat acute stage of severe infections such as pneumonia, empyema, bacteremia, pericarditis, meningitis, or arthritis.1 2
Phenylketonuria
Some oral solutions contain aspartame (NutraSweet), which is metabolized in the GI tract to phenylalanine (125 and 250 mg/5 mL solutions from Teva provide 4.5 mg of phenylalanine/5 mL).1
The aspartame content should be considered in individuals with phenylketonuria (i.e., homozygous genetic deficiency of phenylalanine hydroxylase) and others who must restrict their intake of phenylalanine.43 44 45
Specific Populations
Pregnancy
Category B.2
Lactation
Distributed into milk;2 15 use with caution.2
Pediatric Use
Renal clearance of penicillin V delayed in neonates and young infants.1 2 8
Geriatric Use
No differences in safety and/or efficacy compared with younger adults.
Renal Impairment
Substantially eliminated by kidneys; renal clearance decreased in renal impairment.8
Use for longer than 2 weeks in impaired renal function may be associated with increased incidence of serum sickness-like reactions.
Assess renal function periodically during prolonged therapy, especially if high dosage used.
Common Adverse Effects
Adverse GI effects (e.g., nausea, vomiting, epigastric distress, diarrhea, black hairy tongue), hypersensitivity reactions (e.g., fever, eosinophilia, rash, urticaria, serum sickness-like reactions).1 2
Interactions for Penicillin V
Specific Drugs
| Drug | Interaction |
| --- | --- |
| Hormonal contraceptives | Possible decreased efficacy of estrogen-containing oral contraceptives and increased incidence of breakthrough bleeding46 |
Penicillin V Pharmacokinetics
Absorption
Bioavailability
Approximately 25–73% of an oral dose of penicillin V absorbed from the GI tract in healthy, fasting adults;1 2 12 47 occasional patients will not absorb therapeutic concentrations of oral penicillin.1 2
Peak serum concentrations attained within 30–60 minutes.3 11 47 48 49 50
Food
Variable results obtained in studies evaluating effect of food on GI absorption of penicillin V potassium.3 12 13 14 Food may result in lower and delayed peak serum concentrations,3 11 13 14 although the total amount of drug absorbed is unaffected.3 47 48
Distribution
Extent
Widely distributed into body tissues.1 2 Highest concentrations in kidneys;1 2 lower concentrations in liver,1 2 skin,1 2 intestines,1 2 bile,3 tonsils,51 maxillary sinus secretions,3 52 saliva,8 13 and ascitic,3 synovial,3 pleural,3 and pericardial fluids.3
Only minimal amounts in CSF.1 2 3 8
Crosses the human placenta3 and is distributed into human milk.2 15
Plasma Protein Binding
Approximately 75–89%.1 2 10 12 50 53 54
Elimination
Metabolism
Metabolized in the liver.56
Approximately 35–70% of an oral dose is metabolized to penicilloic acid which is microbiologically inactive.12 49 50 56
Elimination Route
Penicillin V and metabolites principally excreted in urine by tubular secretion.11 49
Approximately 26–65% of an oral dose excreted in urine as unchanged drug and metabolites within 6–8 hours;11 49 50 approximately 32% of the dose excreted in feces.49
Half-life
Serum half-life is 0.5 hours in adults with normal renal function.55
Special Populations
Renal clearance delayed in neonates, young infants, and individuals with renal impairment.1 2 8
Stability
Storage
Oral
Tablets
15–30°C.1
For Solution
15–30°C.1 Following reconstitution, refrigerate and discard after 14 days.1 2
Actions and Spectrum
A β-lactam antibacterial classified as a natural penicillin.3 The phenoxymethyl analog of penicillin G.1 3

Usually bactericidal.1 2

Gram-positive aerobes: active in vitro and in clinical infections against Staphylococcus (nonpenicillinase-producing strains only),1 2 S. pneumoniae,1 2 S. pyogenes (group A β-hemolytic streptococci),1 2 and other streptococci (groups C, G, H, L, M).1 2

Also active in vitro against Bacillus anthracis,1 2 Corynebacterium diphtheriae,1 2 and Listeria monocytogenes.1 2

Other organisms: active in vitro against some Actinomyces bovis,1 2 Clostridium,1 2 and Streptobacillus moniliformis.1 2

Penicillinase-producing bacteria, including penicillinase-producing S. aureus1 2 8 and S. epidermidis are resistant.1 2 Enterococci are resistant.1 2
Advice to Patients
Advise individuals with phenylketonuria and other individuals who must restrict their intake of phenylalanine that some oral solutions contain aspartame (NutraSweet), which is metabolized in the GI tract to phenylalanine.43 44 45

Importance of informing clinicians of existing or contemplated concomitant therapy, including prescription and OTC drugs.

Importance of women informing clinician if they are or plan to become pregnant or plan to breast-feed.

Importance of advising patients of other important precautionary information.1 2 (See Cautions.)
Preparations
Excipients in commercially available drug preparations may have clinically important effects in some individuals; consult specific product labeling for details.
Please refer to the ASHP Drug Shortages Resource Center for information on shortages of one or more of these preparations.
* available from one or more manufacturer, distributor, and/or repackager by generic (nonproprietary) name
Penicillin V Potassium

| Routes | Dosage Forms | Strengths | Brand Names | Manufacturer |
| --- | --- | --- | --- | --- |
| Oral | For solution | 125 mg (of penicillin V) per 5 mL* | Penicillin V Potassium for Oral Solution (with aspartame) | Teva |
| | | 250 mg (of penicillin V) per 5 mL* | Penicillin V Potassium for Oral Solution (with aspartame) | Teva |
| | Tablets | 250 mg (of penicillin V)* | Penicillin V Potassium Tablets | Sandoz, Teva |
| | | 500 mg (of penicillin V)* | Penicillin V Potassium Tablets | Sandoz, Teva |
| | Tablets, film-coated | 250 mg (of penicillin V)* | Penicillin V Potassium Tablets | Sandoz |
| | | 500 mg (of penicillin V)* | Penicillin V Potassium Tablets | Sandoz |
AHFS DI Essentials. © Copyright 2018, Selected Revisions June 1, 2006. American Society of Health-System Pharmacists, Inc., 4500 East-West Highway, Suite 900, Bethesda, Maryland 20814.
† Use is not currently included in the labeling approved by the US Food and Drug Administration.
References
1. Teva. Penicillin V potassium tablets and penicillin V potassium for oral solution prescribing information. Sellersville, PA; 2001 May.
2. Geneva. Penicillin V potassium tablets (film-coated) and penicillin V potassium for oral solution prescribing information. Dayton, NJ; 2001 Jan.
3. Kucers A, Crowe S, Grayson ML et al, eds. The use of antibiotics. A clinical review of antibacterial, antifungal, and antiviral drugs. 5th ed. Jordan Hill, Oxford: Butterworth-Heinemann; 1997: 71-7.
4. Behrman RE, Kliegman RM, Jenson HB, eds. Nelson textbook of pediatrics. 16th ed. Philadelphia: WB Saunders Company; 2000.1481.
5. Committee on Infectious Diseases, American Academy of Pediatrics. Red book: 2003 report of the Committee on Infectious Diseases. 26th ed. Elk Grove Village, IL: American Academy of Pediatrics; 2003:80-1,220-2,499-500,573-84,709.
6. Anon. The choice of antibacterial drugs. Med Lett Drugs Ther. 2001; 43:69-78. [PubMed 11518876]
7. Gunn VL, Nechyba C, eds. The Harriet Lane handbook: a manual for pediatric house officers. 16th ed. Philadelphia, PA: Mosby: 2002:660-1.
8. Chambers HF. Penicillins. In: Mandell GL, Bennett JE, Dolin R, eds. Mandell, Douglas, and Bennett's principles and practice of infectious diseases. 5th ed. New York: Churchill Livingstone; 2000: 261-74.
10. Neu HC. Penicillins: microbiology, pharmacology, and clinical use. In: Kagan BM, ed. Antimicrobial therapy. 3rd ed. Philadelphia: WB Saunders Company; 1980:20-34.
11. Sabath LD. Phenoxymethylpenicillin (penicillin V) and phenethicillin. Med Clin North Am. 1970; 54:1101-11. [PubMed 4990453]
12. Barza M, Weinstein L. Pharmacokinetics of the penicillins in man. Clin Pharmacokinet. 1976; 1:297-308. [PubMed 797501]
13. McCracken GH, Ginsburg CM, Clahsen JC et al. Pharmacologic evaluation of orally administered antibiotics in infants and children: effect of feeding on bioavailability. Pediatrics. 1978; 62:738-43. [PubMed 581516]
14. Yinkel Y, Bolme P, Eriksson M. The effect of food on the oral absorption of penicillin V preparations in children. Acta Pharmacol Toxicol (Copenh). 1981; 49:301-4. [PubMed 6805255]
15. Anderson PO. Drugs and breast feeding—a review. Drug Intell Clin Pharm. 1977; 11:208-23.
16. Simmonds J, Hodges S, Nicol F et al. Anaphylaxis after oral penicillin. Br J Med. 1978; 2:1404.
17. Idsoe O, Guthe T, Willcox RR et al. Nature and extent of penicillin side-reactions, with particular reference to fatalities from anaphylactic shock. Bull World Health Organ. 1968; 38:159-88. [PubMed 5302296]
18. Erffmeyer JE. Adverse reactions to penicillin. Ann Allergy. 1981; 47:288-300. [PubMed 6171185]
19. Isbister JP. Penicillin allergy: a review of the immunological and clinical aspects. Med J Aust. 1971; 1:1067-74. [PubMed 4398272]
20. Robbins TS, Scott SA. Actinomycosis: the disease and its treatment. Drug Intell Clin Pharm. 1981; 15:99-102. [PubMed 7274029]
21. Lam K, Bayer AS. Serious infections due to group G streptococci: report of 15 cases with in vitro-in vivo correlations. Am J Med. 1983; 75:561-70. [PubMed 6556004]
22. Schlech WF, Gelfand M, Alper B et al. Medical management of visceral actinomycosis. South Med J. 1983; 76:921-2. [PubMed 6346512]
24. Zarrabi MH, Rosner F. Serious infections in adults following splenectomy for trauma. Arch Intern Med. 1984; 144:1421-4. [PubMed 6732404]
25. Johnson S, Gerding DN. Clostridium difficile-associated diarrhea. Clin Infect Dis. 1998; 26:1027-36. [PubMed 9597221]
26. Gerding DN, Johnson S, Peterson LR et al for the Society for Healthcare Epidemiology of American. Position paper on Clostridium difficile-associated diarrhea and colitis. Infect Control Hosp Epidemiol. 1995; 16:459-77. [PubMed 7594392]
27. Fekety R for the American College of Gastroenterology Practice Parameters Committee. Guidelines for the diagnosis and management of Clostridium difficile-associated diarrhea and colitis. Am J Gastroenterol. 1997; 92:739-50 (IDIS 386628) [PubMed 9149180]
28. American Society of Health-System Pharmacists Commission on Therapeutics. ASHP therapeutic position statement on the preferential use of metronidazole for the treatment of Clostridium difficile-associated disease. Am J Health-Syst Pharm. 1998; 55:1407-11. [PubMed 9659970]
29. Wilcox MH. Treatment of Clostridium difficile infection. J Antimicrob Chemother. 1998; 41(Suppl C):41-6. [PubMed 9630373]
30. Dajani A, Taubert K, Ferrieri P et al and the Committee on Rheumatic Fever et al. Treatment of acute streptococcal pharyngitis and prevention of rheumatic fever: a statement for health professionals. Pediatrics. 1995; 96:758-64. [PubMed 7567345]
32. Smego RA, Foglia G. Actinomycosis. Clin Infect Dis. 1998; 26:1255-63. [PubMed 9636842]
33. Centers for Disease Control and Prevention. Use of anthrax vaccine in the United States: recommendations of the Advisory Committee on Immunization Practices (ACIP). MMWR Morb Mortal Wkly Rep. 2000; 49(No. RR-15):1-22. [PubMed 10993565]
34. Dixon TC, Meselson M, Guillemin J et al. Anthrax. N Engl J Med. 1999; 341:815-26. [PubMed 10477781]
35. Turnball PCB. Guidelines for surveillance and control of anthrax in human and animals. 3rd ed. Geneva, Switzerland: World Health Organization, Department of Communicable Diseases Surveillance and Response. Publication No. WHO/EMC/ZSI./98.6. 1998. From WHO website ()
36. Inglesby TV, O'Toole T, Henderson DA et al for the Working Group on Civilian Biodefense. Anthrax as a biological weapon 2002: updated recommendations for management. JAMA. 2002; 287:2236-52. [PubMed 11980524]
37. Centers for Disease Control and Prevention. Update: Investigation of anthrax associated with intentional exposure and interim public health guidelines, October 2001. MMWR Morb Mortal Wkly Rep. 2001; 50:889-93. [PubMed 11686472]
38. Centers for Disease Control and Prevention. Update: Investigation of bioterrorism-related anthrax and interim guidelines for exposure management and antimicrobial therapy, October 2001. MMWR Morb Mortal Wkly Rep. 2001; 50:909-19. [PubMed 11699843]
39. US Army Medical Research Institute of Infectious Disease. USAMRIID's medical management of biologic casualties handbook. 4th ed. USAMRIID: Fort Detrick, MD; 2001 Feb.
41. Centers for Disease Control and Prevention. Notice to readers: update: interim recommendations for antimicrobial prophylaxis for children and breastfeeding mothers and treatment of children with anthrax. MMWR Morb Mortal Wkly Rep. 2001; 50:1014-6. [PubMed 11724160]
42. Cooper RJ, Hoffman JR, Bartlett JG et al. Principles of appropriate antibiotic use for acute pharyngitis in adults: background. Ann Intern Med. 2001; 134:509-17. [PubMed 11255530]
43. American Medical Association Council on Scientific Affairs. Aspartame: review of safety issues. JAMA. 1985; 254:400-2. [PubMed 2861297]
44. Gossel TA. A review of aspartame: characteristics, safety and uses. US Pharm. 1984; 9:26, 28-30.
45. Food and Drug Administration. Food additives permitted for direct addition to food for human consumption: aspartame. Final rule. (21 CFR Part 172) Fed Regist. 1983; 48:31376-82. (IDIS 172957)
46. Back DJ, Breckenridge AM, Crawford FE et al. Interindividual variation and drug interactions with hormonal steroid contraceptives. Drugs. 1981; 21:46-61. [PubMed 7009137]
47. Wilkowske CJ. The penicillins. Mayo Clin Proc. 1977; 52:616-24. [PubMed 242733]
48. Crouthamel WG, Chun AH, Ritschel WA et al. Bioavailability monograph: penicillin V potassium. J Am Pharm Assoc. 1977; NS17:243-6.
49. Hellstrom K, Rosen A, Swahn A. Absorption and decomposition of potassium-35S-phenoxymethyl penicillin. Clin Pharmacol Ther. 1974; 16:826-33. [PubMed 4214641]
50. Bond JM, Lightbown JW, Barber M et al. A comparison of four phenoxypenicillins. Br Med J. 1963; 2:955-61.
51. Kaplan JM, McCracken GH, Culbertson MC. Penicillin and erythromycin concentrations in tonsils: relevance to treatment failures in streptococcal pharyngitis. Am J Dis Child. 1974; 127:206-11.
52. Ekedahl C, Holm SE, Bergholm AM. Penetration of antibiotics into the normal and diseased maxillary sinus mucosa. Scand J Infect Dis. 1978; 14(Suppl):279-84.
53. Kunin CM. Clinical pharmacology of the new penicillins: the importance of serum protein binding in determining antimicrobial activity and concentrations in serum. Clin Pharmacol Ther. 1966; 7:166-79. [PubMed 4956690]
54. Kunin CM. Clinical significance of protein binding of the penicillins. Ann NY Acad Sci. 1967; 145:282-90. [PubMed 4998178]
55. Bergan T. Penicillins. In: Schonfeld H, ed. Antibiotics and chemotherapy. Vol 25. Basel: S. Karger; 1978:1-122.
56. Cole M, Kening MD, Hewitt VA. Metabolism of penicillins to penicilloic acids and 6-aminopenicillanic acid in man and its significance in assessing penicillin absorption. Antimicrob Agents Chemother. 1973; 3:463-8. [PubMed 4364176]
57. Bisno AL, Gerber MA, Gwaltney JM et al. Practice guidelines for the diagnosis and management of group A streptococcal pharyngitis. Clin Infect Dis. 2002; 35:113-25. [PubMed 12087516]
58. Waldman JD, Rosenthal A, Smith AL et al. Sepsis and congenital asplenia. J Pediatr. 1977; 90:555-9. [PubMed 320299]
59. Gaston MH, Verter JI, Woods G et al. Prophylaxis with oral penicillin in children with sickle cell anemia: a randomized trial. N Engl J Med. 1986; 314:1593-9. [PubMed 3086721]
60. Committee on Infectious Diseases. Policy statement: recommendations for prevention of pneumococcal infections, including the use of pneumococcal conjugate vaccine (Prevnar), pneumococcal polysaccharide vaccine, and antibiotic prophylaxis. Pediatrics. 2000; 106:362-6. [PubMed 10920169]
61. Centers for Disease Control and Prevention. Preventing pneumococcal disease among infants and young children: recommendations of the Advisory Committee on Immunization Practices (ACIP). MMWR Morb Mortal Wkly Rep. 2000; 49(No. RR-9):1-55. [PubMed 10993565]
62. Centers for Disease Control and Prevention. Prevention of pneumococcal disease: recommendations of the Advisory Committee on Immunization Practices (ACIP). MMWR Morb Mortal Wkly Rep. 1997; 46(No. RR-8):1-31. [PubMed 9011775]
63. American Thoracic Society. Guidelines for the management of adults with community-acquired pneumonia. Diagnosis, assessment of severity, antimicrobial therapy, and prevention. Am J Resp Crit Care Med. 2001; 163:1730-54. [PubMed 11401897]
64. Bartlett JG, Dowell SF, Mandell LA et al. Practice guidelines for the management of community-acquired pneumonia in adult. Clin Infect Dis. 2000; 31:347-82. [PubMed 10987697]
65. Mandell LA, Bartlett JG, Dowell SF et al. Update of practice guidelines for the management of community-acquired pneumonia in immunocompetent adults. Clin Infect Dis. 2003; 37:1405-33. [PubMed 14614663]
More about penicillin v potassium
Consumer resources
Professional resources
Other brands: Penicillin VK, Beepen-VK
Related treatment guides