onabotulinumtoxina (Injection route, Intradermal route, Intramuscular route)
on-a-bot-ue-LYE-num-tox-in-ay
Injection route(Powder for Solution)
The effects of onabotulinumtoxinA and all botulinum toxin products may spread from the area of injection to produce symptoms hours to weeks after injection consistent with botulinum toxin effects. Swallowing and breathing difficulties can be life threatening, and there have been reports of death. Children treated for spasticity likely have the greatest risk, but symptoms can also occur in adults. Cases of spread of effect have occurred at doses comparable to those used to treat cervical dystonia and upper limb spasticity and at lower doses .
Commonly used brand name(s)
In the U.S.
Available Dosage Forms:
Therapeutic Class: Musculoskeletal Agent
Pharmacologic Class: Botulinum Toxin Type A
Uses For onabotulinumtoxina
OnabotulinumtoxinA is used to treat certain eye conditions, such as blepharospasm (a condition where the eyelid will not stay open because of a muscle spasm) or strabismus (a condition where the eyes do not line up properly). onabotulinumtoxina is also used to treat the abnormal head position and neck pain that result from cervical dystonia (severe muscle spasms of the neck) and some types of axillary hyperhidrosis (severe sweating of the armpits). It is used for increased muscle stiffness in the elbow, wrist, and finger muscles in adults with upper limb spasticity. It is also used to prevent headaches in patients with chronic migraine (severe headaches for 15 or more days a month lasting 4 or more hours a day). OnabotulinumtoxinA is used cosmetically to improve the appearance of deep facial lines or wrinkles between the eyebrows (glabellar lines) and crow's feet lines around the eyes (lateral canthal lines). It is also used to treat urinary incontinence (loss of bladder control) in patients with an overactive bladder caused by nervous system disorders (eg, multiple sclerosis, spinal cord injury). It is also used to treat overactive bladder with symptoms such as loss of bladder control, increased urge to urinate, and frequent need to urinate in patients who have failed treatment with other medicines.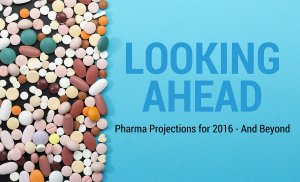 OnabotulinumtoxinA is a botulinum toxin A product. It works on the nervous system to relax the muscles.
OnabotulinumtoxinA is injected into the muscles that are affected. Depending on your condition, more than one treatment may be required.
onabotulinumtoxina is available only with your doctor's prescription and will be administered by your doctor.
Once a medicine has been approved for marketing for a certain use, experience may show that it is also useful for other medical problems. Although these uses are not included in product labeling, onabotulinumtoxinA is used in certain patients with the following medical conditions:
Frey's syndrome or gustatory sweating (red areas and sweating on the cheeks and ears after eating).
Palmar and plantar hyperhidrosis (severe sweating of the palms and feet).
Spasms of the arms in stroke patients.
Spasms of the face.
Spasms of the feet and hands, including writer's cramp.
Spasms of the arms and legs in patients with multiple sclerosis.
Before Using onabotulinumtoxina
In deciding to use a medicine, the risks of taking the medicine must be weighed against the good it will do. This is a decision you and your doctor will make. For onabotulinumtoxina, the following should be considered:
Allergies
Tell your doctor if you have ever had any unusual or allergic reaction to onabotulinumtoxina or any other medicines. Also tell your health care professional if you have any other types of allergies, such as to foods, dyes, preservatives, or animals. For non-prescription products, read the label or package ingredients carefully.
Pediatric
Appropriate studies performed to date have not demonstrated pediatric-specific problems that would limit the usefulness of onabotulinumtoxinA in children. However, safety and effectiveness have not been established in children younger than 12 years of age for blepharospasm or strabismus, or in children younger than 16 years of age for cervical dystonia, or in children younger than 18 years of age for chronic migraine, hyperhidrosis, upper limb spasticity, or overactive bladder. Use of onabotulinumtoxinA to treat glabellar lines and lateral canthal lines is not recommended in children.
Geriatric
Appropriate studies performed to date have not demonstrated geriatric-specific problems that would limit the usefulness of onabotulinumtoxinA in the elderly. However, elderly patients are more likely to have age-related liver, kidney, or heart problems, which may require caution and an adjustment in the dose for patients receiving onabotulinumtoxinA.
Pregnancy
| | Pregnancy Category | Explanation |
| --- | --- | --- |
| All Trimesters | C | Animal studies have shown an adverse effect and there are no adequate studies in pregnant women OR no animal studies have been conducted and there are no adequate studies in pregnant women. |
Breast Feeding
There are no adequate studies in women for determining infant risk when using this medication during breastfeeding. Weigh the potential benefits against the potential risks before taking this medication while breastfeeding.
Interactions with Medicines
Although certain medicines should not be used together at all, in other cases two different medicines may be used together even if an interaction might occur. In these cases, your doctor may want to change the dose, or other precautions may be necessary. Tell your healthcare professional if you are taking any other prescription or nonprescription (over-the-counter [OTC]) medicine.
Interactions with Food/Tobacco/Alcohol
Certain medicines should not be used at or around the time of eating food or eating certain types of food since interactions may occur. Using alcohol or tobacco with certain medicines may also cause interactions to occur. Discuss with your healthcare professional the use of your medicine with food, alcohol, or tobacco.
Other Medical Problems
The presence of other medical problems may affect the use of onabotulinumtoxina. Make sure you tell your doctor if you have any other medical problems, especially:
Amyotrophic lateral sclerosis (Lou Gehrig's disease) or
Dermatochalasis (a skin problem) or
Diabetes or
Lambert-Eaton syndrome (nerve-muscle disorder) or
Motor neuropathy (muscle or nerve problem) or
Myasthenia gravis (severe muscle weakness) or
Sebaceous skin, thick (oily or fatty skin) or
Surgery on the face, history of—May increase risk for more serious side effects.
Bleeding problems or
Breathing problems (eg, asthma, emphysema) or
Dysarthria (trouble with speaking) or
Dysphagia (trouble with swallowing) or
Dysphonia (voice problem) or
Heart attack, recent or history of or
Heart or blood vessel disease or
Heart rhythm problems or
Lung problems (eg, bronchitis) or
Ptosis (droopy eyelid) or
Urinary incontinence (problems passing urine)—Use with caution. May make these conditions worse.
Infection at the injection site or
Urinary retention (not able to urinate) or
Urinary tract infection—Should not be used in patients with these conditions.
Proper Use of onabotulinumtoxina
Your doctor will give you onabotulinumtoxina in a hospital or clinic. onabotulinumtoxina is given as a shot under your skin or into one of your muscles.
You may be given medicine to numb the area where the shot will be injected. If you receive the medicine around your eyes, you may be given eye drops or ointment to numb the area. After your injection, you may need to wear a protective contact lens or eye patch.
If you are treated for excessive sweating, shave your underarms but do not use deodorant for 24 hours before your injection. Avoid exercise, hot foods or liquids, or anything else that could make you sweat for 30 minutes before your injection.
onabotulinumtoxina works slowly. For neck disorders, you should have improvement within 2 to 6 weeks after your injection. For upper arm stiffness, you should have improvement within 4 to 6 weeks after your injection. Eyelid disorders should improve within 3 days to 2 weeks after your injection. Strabismus should improve within 1 or 2 days after the injection, and the improvement should last for 2 to 6 weeks. Once your condition has improved, the medicine will last about 3 months, then the effects of the medicine will slowly go away. You might need more injections when the effects of the medicine wear off. The recommended re-treatment schedule for chronic migraine is every 12 weeks.
onabotulinumtoxina should come with a Medication Guide. Read and follow these instructions carefully. Ask your doctor if you have any questions.
Your doctor will only use onabotulinumtoxinA (Botox® or Botox® Cosmetic) to treat your condition. Other botulinum toxin products may not work the same way and require a different dose.
Precautions While Using onabotulinumtoxina
It is very important that your doctor check your progress at regular visits. This will allow your doctor to see if the medicine is working properly and to decide if you should continue to receive it.
Serious muscle reactions have occurred within hours to weeks after receiving onabotulinumtoxina. If you start to have muscle weakness, loss of bladder control, or trouble with swallowing, talking, or breathing, call your doctor right away. In some patients, these problems could be life-threatening and may require an immediate treatment in a hospital or clinic.
onabotulinumtoxina may make your muscles weak and cause vision problems (such as bleeding inside the eye). Avoid driving, using machines, or doing anything else that could be dangerous if you feel weak or are not able to see well.
onabotulinumtoxina may reduce blinking of the eye which can lead to an increased risk of eye problems (such as corneal exposure and ulcers). Tell your doctor right away if you have a reduced blinking of the eye.
onabotulinumtoxina may cause serious allergic reactions, including anaphylaxis. Anaphylaxis can be life-threatening and requires immediate medical attention. Call your doctor right away if you have a rash, itching, hoarseness, trouble breathing, trouble swallowing, or any swelling of your hands, face, or mouth while you are using onabotulinumtoxina.
After you have received onabotulinumtoxina and your vision or muscle spasms are better, you may find that you are a lot more active than you were before. You should slowly increase your activities to allow time for your body to get stronger. Also, before you start an exercise program, check with your doctor.
onabotulinumtoxina may increase your chances of having bronchitis or upper respiratory tract infections when given for upper limb spasticity. Tell your doctor right away if you have trouble breathing, sneezing, sore throat, coughing, or a fever.
onabotulinumtoxina may cause a condition called autonomic dysreflexia in patients with nervous system disorders (such as spinal cord injury). It can be a life-threatening condition and requires immediate medical attention. Call your doctor right away if you have headache, increased sweating, slow heartbeat, warmth or redness in your face, neck, or arm, or have problems in urinating while using onabotulinumtoxina.
onabotulinumtoxina is made from donated human blood. Some human blood products have transmitted viruses to people who have received them, although the risk is low. Human donors and donated blood are both tested for viruses to keep the transmission risk low. Talk with your doctor about this risk if you are concerned.
Check with your doctor right away if you have difficulty urinating or a burning sensation while urinating after receiving onabotulinumtoxina.
Do not take other medicines unless they have been discussed with your doctor. This includes prescription or nonprescription (over-the-counter [OTC]) medicines and herbal or vitamin supplements.
onabotulinumtoxina Side Effects
Along with its needed effects, a medicine may cause some unwanted effects. Although not all of these side effects may occur, if they do occur they may need medical attention.
Check with your doctor or nurse immediately if any of the following side effects occur:
More common
Difficulty with swallowing
Rare
Difficulty with breathing or speaking
muscle weakness
More common—for blepharospasm
Dryness of the eyes
inability to close the eyelids completely
More common—for urinary incontinence caused by an overactive bladder
Bladder pain
bloody or cloudy urine
difficult, burning, or painful urination
frequent urge to urinate
lower back or side pain
Less common or rare—for blepharospasm
Decreased blinking
irritation of the cornea (colored portion) of the eyes
turning outward or inward of the edge of the eyelids
Less common—for lateral canthal lines
Some side effects may occur that usually do not need medical attention. These side effects may go away during treatment as your body adjusts to the medicine. Also, your health care professional may be able to tell you about ways to prevent or reduce some of these side effects. Check with your health care professional if any of the following side effects continue or are bothersome or if you have any questions about them:
More common—for blepharospasm
Blue or purplish bruise on the eyelids
drooping of the upper eyelids
irritation or watering of the eyes
sensitivity of the eyes to light
More common—for cervical dystonia
Body aches or pain
chills
cough, fever, sneezing, or sore throat
ear congestion
headache
loss of voice
nasal congestion
neck pain
runny nose
unusual tiredness or weakness
More common—for chronic migraine
More common—for hyperhidrosis
Body aches or pain
chills
congestion
cough
diarrhea
dryness or soreness of the throat
fear
fever
general feeling of discomfort or illness
headache
heavy bleeding from the place where shot was given
itching skin
joint pain
loss of appetite
nausea
nervousness
painful or difficult urination
runny nose
shivering
sweating
tender, swollen glands in the neck
trouble sleeping
trouble swallowing
voice changes
vomiting
More common—for strabismus
Drooping of the upper eyelid
eye pointing upward or downward instead of straight ahead
More common—for upper limb spasticity
Muscle weakness
pain in the arms
Less common or rare—for blepharospasm
Skin rash
swelling of the eyelid skin
Less common or rare—for chronic migraine
Bleeding, blistering, burning, coldness, discoloration of the skin, feeling of pressure, hives, infection, inflammation, itching, lumps, numbness, pain, rash, redness, scarring, soreness, stinging, swelling, tenderness, tingling, ulceration, or warmth at the injection site
blurred vision
body aches or pain
cough producing mucus
difficulty breathing
dizziness
drooping of the upper eyelid
headache
muscle aches and pains
nervousness
pounding in the ears
slow or fast heartbeat
tightness in the chest
wheezing
Less common or rare—for strabismus
Difficulty finding the location of objects
double vision
Less common—for upper limb spasticity
Cough producing mucus
difficulty breathing
nausea
shortness of breath
tightness in the chest
weakness
wheezing
Other side effects not listed may also occur in some patients. If you notice any other effects, check with your healthcare professional.
Call your doctor for medical advice about side effects. You may report side effects to the FDA at 1-800-FDA-1088.
See also: Side effects (in more detail)
The use of the Truven Health products is at your sole risk. These products are provided "AS IS" and "as available" for use, without warranties of any kind, either express or implied. Truven Health and Drugs.com make no representation or warranty as to the accuracy, reliability, timeliness, usefulness or completeness of any of the information contained in the products. Additionally, TRUVEN HEALTH MAKES NO REPRESENTATION OR WARRANTIES AS TO THE OPINIONS OR OTHER SERVICE OR DATA YOU MAY ACCESS, DOWNLOAD OR USE AS A RESULT OF USE OF THE THOMSON REUTERS HEALTHCARE PRODUCTS. ALL IMPLIED WARRANTIES OF MERCHANTABILITY AND FITNESS FOR A PARTICULAR PURPOSE OR USE ARE HEREBY EXCLUDED. Truven Health does not assume any responsibility or risk for your use of the Truven Health products.
Copyright 2016 Truven Health Analytics, Inc. All Rights Reserved.
More about onabotulinumtoxinA
Consumer resources
Professional resources
Related treatment guides