Neoprofen (Intravenous)
Generic Name: ibuprofen (Intravenous route)
eye-bue-PROE-fen
Intravenous route(Solution)
NSAIDs increase the risk of serious cardiovascular thrombotic events, myocardial infarction, and stroke, which can be fatal. This risk may be increased in patients with cardiovascular disease or risk factors for cardiovascular disease. Ibuprofen is contraindicated for the treatment of peri-operative pain in the setting of coronary artery bypass graft (CABG) surgery. NSAIDs can also cause an increased risk of serious gastrointestinal adverse events especially in the elderly, including bleeding, ulceration, and perforation of the stomach or intestines, which can be fatal .
Commonly used brand name(s)
In the U.S.
Available Dosage Forms:
Therapeutic Class: Analgesic
Pharmacologic Class: NSAID
Chemical Class: Propionic Acid (class)
Uses For Neoprofen
Ibuprofen injection is a nonsteroidal antiinflammatory drug (NSAID) that is used alone or together with other medicines (e.g., opioid analgesics) to relieve mild to severe pain. It is also used to treat fever in adults.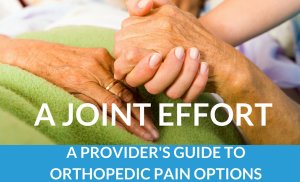 This medicine is available only with your doctor's prescription.
Before Using Neoprofen
In deciding to use a medicine, the risks of taking the medicine must be weighed against the good it will do. This is a decision you and your doctor will make. For this medicine, the following should be considered:
Allergies
Tell your doctor if you have ever had any unusual or allergic reaction to this medicine or any other medicines. Also tell your health care professional if you have any other types of allergies, such as to foods, dyes, preservatives, or animals. For non-prescription products, read the label or package ingredients carefully.
Pediatric
Appropriate studies have not been performed on the relationship of age to the effects of ibuprofen injection in children and teenagers below 17 years of age. Safety and efficacy have not been established.
Geriatric
Appropriate studies performed to date have not demonstrated geriatric-specific problems that would limit the usefulness of ibuprofen injection in the elderly. However, elderly patients are more likely to have age-related kidney, liver, heart, or stomach problems, which may require an adjustment in the dose for patients receiving ibuprofen injection.
Pregnancy
| | Pregnancy Category | Explanation |
| --- | --- | --- |
| 1st Trimester | C | Animal studies have shown an adverse effect and there are no adequate studies in pregnant women OR no animal studies have been conducted and there are no adequate studies in pregnant women. |
| 2nd Trimester | C | Animal studies have shown an adverse effect and there are no adequate studies in pregnant women OR no animal studies have been conducted and there are no adequate studies in pregnant women. |
| 3rd Trimester | D | Studies in pregnant women have demonstrated a risk to the fetus. However, the benefits of therapy in a life threatening situation or a serious disease, may outweigh the potential risk. |
Breast Feeding
There are no adequate studies in women for determining infant risk when using this medication during breastfeeding. Weigh the potential benefits against the potential risks before taking this medication while breastfeeding.
Interactions with Medicines
Although certain medicines should not be used together at all, in other cases two different medicines may be used together even if an interaction might occur. In these cases, your doctor may want to change the dose, or other precautions may be necessary. When you are receiving this medicine, it is especially important that your healthcare professional know if you are taking any of the medicines listed below. The following interactions have been selected on the basis of their potential significance and are not necessarily all-inclusive.
Using this medicine with any of the following medicines is not recommended. Your doctor may decide not to treat you with this medication or change some of the other medicines you take.
Using this medicine with any of the following medicines is usually not recommended, but may be required in some cases. If both medicines are prescribed together, your doctor may change the dose or how often you use one or both of the medicines.
Abciximab
Anagrelide
Apixaban
Ardeparin
Argatroban
Aspirin
Beta Glucan
Bivalirudin
Ceritinib
Certoparin
Cilostazol
Citalopram
Clopidogrel
Clovoxamine
Cyclosporine
Dabigatran Etexilate
Dabrafenib
Dalteparin
Danaparoid
Desirudin
Dipyridamole
Duloxetine
Edoxaban
Enoxaparin
Eptifibatide
Erlotinib
Escitalopram
Femoxetine
Feverfew
Flesinoxan
Fluoxetine
Fondaparinux
Ginkgo
Gossypol
Heparin
Lepirudin
Levomilnacipran
Meadowsweet
Methotrexate
Milnacipran
Nadroparin
Nefazodone
Nitisinone
Parnaparin
Paroxetine
Pemetrexed
Pentosan Polysulfate Sodium
Pentoxifylline
Pralatrexate
Prasugrel
Protein C
Reviparin
Rivaroxaban
Sibutramine
Tacrolimus
Ticlopidine
Tinzaparin
Tirofiban
Venlafaxine
Vilazodone
Vortioxetine
Zimeldine
Using this medicine with any of the following medicines may cause an increased risk of certain side effects, but using both drugs may be the best treatment for you. If both medicines are prescribed together, your doctor may change the dose or how often you use one or both of the medicines.
Acebutolol
Alacepril
Alprenolol
Amikacin
Amiloride
Amlodipine
Arotinolol
Atenolol
Azilsartan
Azilsartan Medoxomil
Azosemide
Befunolol
Bemetizide
Benazepril
Bendroflumethiazide
Benzthiazide
Bepridil
Betaxolol
Bevantolol
Bisoprolol
Bopindolol
Bucindolol
Bumetanide
Bupranolol
Buthiazide
Candesartan Cilexetil
Canrenoate
Captopril
Carteolol
Carvedilol
Celiprolol
Chlorothiazide
Chlorpropamide
Chlorthalidone
Cilazapril
Clopamide
Cyclopenthiazide
Delapril
Desipramine
Desvenlafaxine
Dilevalol
Diltiazem
Enalapril
Enalaprilat
Eprosartan
Esmolol
Ethacrynic Acid
Felodipine
Fluconazole
Flunarizine
Fosinopril
Fosphenytoin
Furosemide
Gallopamil
Glimepiride
Glipizide
Glyburide
Hydrochlorothiazide
Hydroflumethiazide
Imidapril
Indapamide
Irbesartan
Isradipine
Labetalol
Lacidipine
Landiolol
Levobunolol
Lidoflazine
Lisinopril
Lithium
Losartan
Manidipine
Mepindolol
Methyclothiazide
Metipranolol
Metolazone
Metoprolol
Moexipril
Nadolol
Nateglinide
Nebivolol
Nicardipine
Nifedipine
Nilvadipine
Nimodipine
Nipradilol
Nisoldipine
Nitrendipine
Olmesartan Medoxomil
Oxprenolol
Penbutolol
Pentopril
Perindopril
Phenytoin
Pindolol
Piretanide
Polythiazide
Pranidipine
Propranolol
Quinapril
Ramipril
Repaglinide
Sotalol
Spirapril
Spironolactone
Tacrine
Talinolol
Tasosartan
Telmisartan
Temocapril
Tertatolol
Timolol
Tolazamide
Tolbutamide
Torsemide
Trandolapril
Triamterene
Trichlormethiazide
Valsartan
Verapamil
Voriconazole
Xipamide
Zofenopril
Interactions with Food/Tobacco/Alcohol
Certain medicines should not be used at or around the time of eating food or eating certain types of food since interactions may occur. Using alcohol or tobacco with certain medicines may also cause interactions to occur. Discuss with your healthcare professional the use of your medicine with food, alcohol, or tobacco.
Other Medical Problems
The presence of other medical problems may affect the use of this medicine. Make sure you tell your doctor if you have any other medical problems, especially:
Anemia or
Bleeding problems or
Congestive heart failure or
Edema (fluid retention) or
Heart attack, history of or
Hypertension (high blood pressure) or
Kidney disease or
Liver disease or
Stomach ulcers or bleeding, history of or
Stroke, history of—Use with caution. May make these conditions worse.
Aspirin-sensitive asthma or
Aspirin sensitivity, history of—Should not use in patients with these conditions.
Heart surgery (e.g., coronary artery bypass graft [CABG])—Should not use for pain right before or after surgery in patients with this condition.
Systemic lupus erythematosus (SLE)—May cause side effects to become worse.
Proper Use of ibuprofen
This section provides information on the proper use of a number of products that contain ibuprofen. It may not be specific to Neoprofen. Please read with care.
A nurse or other trained health professional will give you this medicine in a hospital. This medicine is given through a needle placed in one of your veins.
Drink extra fluids so you will pass more urine while you are using this medicine. This will keep your kidneys working well and help prevent kidney problems.
Precautions While Using Neoprofen
It is very important that your doctor check your progress while you receive this medicine. This will allow your doctor to see if the medicine is working properly and to decide if you should continue to use it. Blood tests may be needed to check for unwanted effects.
This medicine may increase your risk of having a heart attack or stroke. This is more likely to occur in people who already have heart disease. People who use this medicine for a long time might also have a higher risk.
This medicine may cause bleeding in your stomach or intestines. This problem can happen without warning signs. This is more likely to occur if you have had a stomach ulcer in the past, if you smoke or drink alcohol regularly, are over 60 years of age, are in poor health, or are using certain other medicines (such as steroids or a blood thinner).
Liver problems may occur while you are using this medicine. Stop using this medicine and check with your doctor right away if you are having more than one of these symptoms: abdominal pain or tenderness; clay-colored stools; dark urine; decreased appetite; fever; headache; itching; loss of appetite; nausea and vomiting; skin rash; swelling of the feet or lower legs; unusual tiredness or weakness; or yellow eyes or skin.
This medicine may cause a serious type of allergic reaction called anaphylaxis. Anaphylaxis can be life-threatening and requires immediate medical attention. Call your doctor right away if you have a rash; itching; hoarseness; trouble breathing; trouble swallowing; or any swelling of your hands, face, or mouth after you get the injection.
Serious skin reactions can occur with this medicine. Check with your doctor right away if you have blistering, peeling, or loosening of the skin; red skin lesions; a severe skin rash or acne; sores or ulcers on the skin; or fever or chills while you are using this medicine.
Using this medicine while you are pregnant can harm your unborn baby. If you think you have become pregnant while using the medicine, tell your doctor right away.
Check with your doctor immediately if blurred vision, difficulty in reading, or any other change in vision occurs during or after you receive this medicine. Your doctor may want you to have your eyes checked by an ophthalmologist (eye doctor).
Call your doctor right away if you have confusion, drowsiness, fever, a general feeling of illness, a headache, loss of appetite, nausea, stiff neck or back, or vomiting. These could be symptoms of a serious condition called meningitis.
Tell your doctor if you have unexplained weight gain or edema (fluid retention or body swelling) with this medicine.
Neoprofen Side Effects
Along with its needed effects, a medicine may cause some unwanted effects. Although not all of these side effects may occur, if they do occur they may need medical attention.
Check with your doctor or nurse immediately if any of the following side effects occur:
More common
Abdominal or stomach pain
black, tarry stools
bleeding gums
blurred vision
chest pain
confusion
convulsions
cough
coughing up blood
decreased urine
diarrhea
difficulty in breathing or swallowing
dizziness
dizziness, faintness, or lightheadedness when getting up from a lying or sitting position suddenly
dry mouth
fast heartbeat
fat in the stool
fever or chills
headache
increased menstrual flow or vaginal bleeding
increased thirst
irregular heartbeat
irritability
loss of appetite
lower back or side pain
mood changes
muscle pain or cramps
muscle twitching
nausea or vomiting
nervousness
nosebleeds
numbness or tingling in the hands, feet, or lips
pain, warmth, or burning in the fingers, toes, and legs
painful or difficult urination
pale skin
paralysis
pounding in the ears
problems with vision or hearing
prolonged bleeding from cuts
rapid breathing
red or black, tarry stools
red or dark brown urine
restlessness
seizures
shortness of breath
slow or fast heartbeat
sneezing
sore throat
sores, ulcers, or white spots on the lips or in the mouth
sweating
swelling of the feet or lower legs
swollen glands
tightness in the chest
troubled breathing with exertion
unusual bleeding or bruising
unusual tiredness or weakness
weakness
wheezing
Less common
Bloating or swelling of the face, arms, hands, lower legs, or feet
decrease in frequency of urination
decrease in urine volume
difficulty in passing urine (dribbling)
rapid weight gain
unusual weight gain or loss
Some side effects may occur that usually do not need medical attention. These side effects may go away during treatment as your body adjusts to the medicine. Also, your health care professional may be able to tell you about ways to prevent or reduce some of these side effects. Check with your health care professional if any of the following side effects continue or are bothersome or if you have any questions about them:
More common
Excess air or gas in the stomach or intestines
full feeling
passing gas
Less common
Abdominal or stomach discomfort
acid or sour stomach
belching
heartburn
indigestion
stomach discomfort, upset, or pain
Other side effects not listed may also occur in some patients. If you notice any other effects, check with your healthcare professional.
Call your doctor for medical advice about side effects. You may report side effects to the FDA at 1-800-FDA-1088.
See also: Side effects (in more detail)
The use of the Truven Health products is at your sole risk. These products are provided "AS IS" and "as available" for use, without warranties of any kind, either express or implied. Truven Health and Drugs.com make no representation or warranty as to the accuracy, reliability, timeliness, usefulness or completeness of any of the information contained in the products. Additionally, TRUVEN HEALTH MAKES NO REPRESENTATION OR WARRANTIES AS TO THE OPINIONS OR OTHER SERVICE OR DATA YOU MAY ACCESS, DOWNLOAD OR USE AS A RESULT OF USE OF THE THOMSON REUTERS HEALTHCARE PRODUCTS. ALL IMPLIED WARRANTIES OF MERCHANTABILITY AND FITNESS FOR A PARTICULAR PURPOSE OR USE ARE HEREBY EXCLUDED. Truven Health does not assume any responsibility or risk for your use of the Truven Health products.
Copyright 2016 Truven Health Analytics, Inc. All Rights Reserved.
More about NeoProfen (ibuprofen)
Consumer resources
Professional resources
Related treatment guides