sye-kloe-SPOR-een
Commonly used brand name(s)
In the U.S.
Available Dosage Forms:
Therapeutic Class: Anti-Inflammatory
Pharmacologic Class: Calcineurin Inhibitor
Uses For cyclosporine
Cyclosporine belongs to a class of medicines known as immunosuppressants. It is used to increase tear production in people who have a certain eye condition.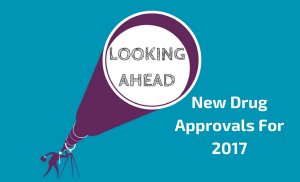 cyclosporine is available only with your doctor's prescription.
Before Using cyclosporine
In deciding to use a medicine, the risks of taking the medicine must be weighed against the good it will do. This is a decision you and your doctor will make. For cyclosporine, the following should be considered:
Allergies
Tell your doctor if you have ever had any unusual or allergic reaction to cyclosporine or any other medicines. Also tell your health care professional if you have any other types of allergies, such as to foods, dyes, preservatives, or animals. For non-prescription products, read the label or package ingredients carefully.
Pediatric
Cyclosporine eye drops have only been studied in children age 16 and older. Discuss with your child's doctor the good that cyclosporine may do as well as the risks of using it.
Geriatric
cyclosporine has been tested and has not been shown to cause different side effects or problems in older people than it does in younger adults.
Interactions with Medicines
Although certain medicines should not be used together at all, in other cases two different medicines may be used together even if an interaction might occur. In these cases, your doctor may want to change the dose, or other precautions may be necessary. Tell your healthcare professional if you are taking any other prescription or nonprescription (over-the-counter [OTC]) medicine.
Interactions with Food/Tobacco/Alcohol
Certain medicines should not be used at or around the time of eating food or eating certain types of food since interactions may occur. Using alcohol or tobacco with certain medicines may also cause interactions to occur. Discuss with your healthcare professional the use of your medicine with food, alcohol, or tobacco.
Other Medical Problems
The presence of other medical problems may affect the use of cyclosporine. Make sure you tell your doctor if you have any other medical problems, especially:
Current eye infections or
Hypersensitivity to cyclosporine or any ingredients in cyclosporine—cyclosporine should not be used if you have these conditions.
History of herpes infection of your cornea—Caution should be used with cyclosporine if you have this condition.
If you are a contact lens user—Patients with decreased tear production should not wear contacts.
Proper Use of cyclosporine
Dosing
The dose of cyclosporine will be different for different patients. Follow your doctor's orders or the directions on the label. The following information includes only the average doses of cyclosporine. If your dose is different, do not change it unless your doctor tells you to do so.
The amount of medicine that you take depends on the strength of the medicine. Also, the number of doses you take each day, the time allowed between doses, and the length of time you take the medicine depend on the medical problem for which you are using the medicine.
You should not use cyclosporine eye drops if you have contact lenses in your eyes. Remove your contact lenses before putting the medicine in your eyes. You can reinsert your contacts 15 minutes after you put the medicine in your eyes.
You may use cyclosporine eye drops if you use artificial tears. However, after putting in your artificial tears, you must wait 15 minutes before putting the cyclosporine eye drops into your eyes.
Do not shake the vial. Instead, rotate the vial gently back and forth before use.
Use cyclosporine only once, then throw away any unused drug.
To use:
First, wash your hands. Tilt the head back and pressing your finger gently on the skin just beneath the lower eyelid, pull the lower eyelid away from the eye to make a space. Drop the medicine into this space. Let go of the eyelid and gently close the eyes. Do not blink.
If you think you did not get the drop of medicine into your eye properly, use another drop.
Immediately after using the eye drops, wash your hands to remove any medicine that may be on them.
To keep the medicine as germ free as possible, do not touch the applicator tip to any surface (including the eye).
For ophthalmic emulsion (eye drops) dosage form:

For dry eyes:

Adults—Instill one drop into the eye every 12 hours.
Children—Use and dose must be determined by your doctor.
Missed Dose
If you miss a dose of cyclosporine, take it as soon as possible. However, if it is almost time for your next dose, skip the missed dose and go back to your regular dosing schedule. Do not double doses.
Storage
Keep out of the reach of children.
Do not keep outdated medicine or medicine no longer needed.
Ask your healthcare professional how you should dispose of any medicine you do not use.
Precautions While Using cyclosporine
It is very important that your doctor check you at regular visits. This will allow your doctor to see if the medicine is working properly and to decide if you should continue to take it.
If your symptoms do not improve or if they become worse, check with your doctor.
cyclosporine may cause blurred vision or other vision problems. If any of these occur, do not drive, use machines, or do anything else that could be dangerous if you are not able to see well.
cyclosporine Side Effects
Along with its needed effects, a medicine may cause some unwanted effects. Although not all of these side effects may occur, if they do occur they may need medical attention.
Some side effects may occur that usually do not need medical attention. These side effects may go away during treatment as your body adjusts to the medicine. Also, your health care professional may be able to tell you about ways to prevent or reduce some of these side effects. Check with your health care professional if any of the following side effects continue or are bothersome or if you have any questions about them:
More Common
Burning or other discomfort of the eye
Less common
Blurred vision
clear or yellow fluid from eye
difficulty reading
eye pain
feeling of having something in the eye
halos around lights
itching skin
redness of the white part of your eyes or inside of your eyelids
sticky or matted eyelashes
stinging
watery eye
Other side effects not listed may also occur in some patients. If you notice any other effects, check with your healthcare professional.
Call your doctor for medical advice about side effects. You may report side effects to the FDA at 1-800-FDA-1088.
See also: Side effects (in more detail)
The use of the Truven Health products is at your sole risk. These products are provided "AS IS" and "as available" for use, without warranties of any kind, either express or implied. Truven Health and Drugs.com make no representation or warranty as to the accuracy, reliability, timeliness, usefulness or completeness of any of the information contained in the products. Additionally, TRUVEN HEALTH MAKES NO REPRESENTATION OR WARRANTIES AS TO THE OPINIONS OR OTHER SERVICE OR DATA YOU MAY ACCESS, DOWNLOAD OR USE AS A RESULT OF USE OF THE THOMSON REUTERS HEALTHCARE PRODUCTS. ALL IMPLIED WARRANTIES OF MERCHANTABILITY AND FITNESS FOR A PARTICULAR PURPOSE OR USE ARE HEREBY EXCLUDED. Truven Health does not assume any responsibility or risk for your use of the Truven Health products.
Copyright 2016 Truven Health Analytics, Inc. All Rights Reserved.
More about cyclosporine ophthalmic
Consumer resources
Other brands: Restasis
Professional resources
Related treatment guides