Viagra:
How a Little Blue Pill Changed the World
Medically reviewed on Jun 13, 2017 by L. Anderson, PharmD.
Viagra Makes History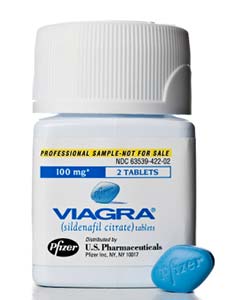 Viagra (sildenafil) is one of the most widely-known prescription drug names on the U.S. market. Often dubbed "the little blue pill", Viagra (sildenafil) was the first phosphodiesterase 5 (PDE5) inhibitor approved to treat erectile dysfunction (ED). ED is a common sexual problem for men and its frequency increases with age.
It is estimated roughly 30 million men in the U.S. and over 100 million men worldwide suffer from ED. A large U.S. survey determined about 50 percent of men 40 to 70 years of age experience some degree of ED.
The Unexpected Discovery of Viagra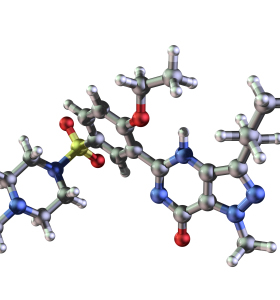 The discovery that sildenafil could lead to an erection was an unplanned event. The sildenafil compound was originally developed by Pfizer for the treatment of hypertension (high blood pressure) and angina pectoris (chest pain due to heart disease). During the heart clinical trials, researchers discovered that the drug was more effective at inducing erections than treating angina. Pfizer realized ED was an unmet medical need and a major opportunity for financial gain.
In 1998, the FDA approved Viagra, the first oral treatment for erectile dysfunction, under a priority review.
Quick Success: The FDA-Approval of Viagra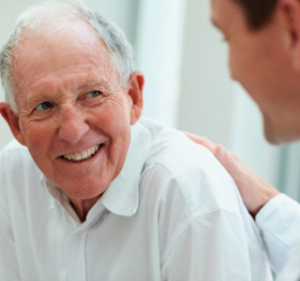 At the time of its approval, Viagra had the fastest initial sales growth following its launch of any prescription product, reaching 2008 sales of close to $2 billion. Pfizer promoted Viagra and ED awareness via direct-to-consumer (DTC) advertising, which prompted men to seek medical advice and a prescription from their doctors.
For many men, the stigma and embarrassment of talking to their doctor about ED has declined since the introduction of Viagra and other PDE5 inhibitors.
The Impact of Erectile Dysfunction (ED)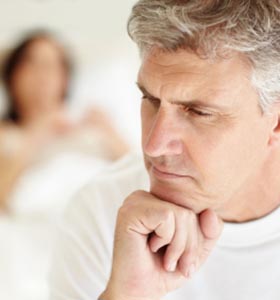 ED, or the inability to achieve and maintain an erect penis for sexual function, can lead to performance anxiety, a negative impact on self-esteem and personal relationships, and even clinical depression.
In a survey published in BMJ, 62 percent of men reported a decline in self esteem, 29 percent reported a negative effect on a relationship, and 21 percent reported that their relationship had ceased due to ED. For many men, the inability to perform adequately during sex directly affects their feelings of masculinity.
What Causes ED?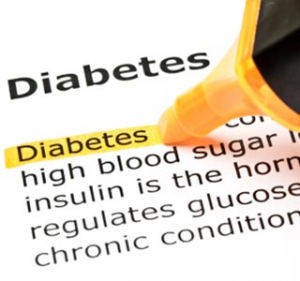 Age alone is not a risk factor for ED, but underlying health issues such as diabetes, high blood pressure, obesity, high cholesterol, chronic alcohol or drug abuse, certain medications, and injuries can lead to impotence. Any condition that may restrict blood flow to veins over time, like smoking, can lead to ED.
Medical conditions like Parkinson's disease or Peyronie's disease (scar tissue build-up in the penis) may cause ED. Mental health issues can take their toll, too--depression or stress can result in loss of libido. Erection failures may occur repeatedly in men who experience performance anxiety due to ED.
Which Medications Cause ED?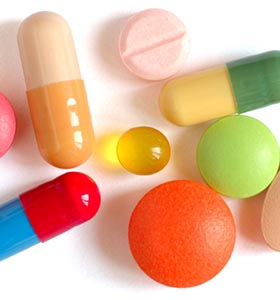 Many medications have impotence or sexual dysfunction listed as a side effect. A medication review should be performed by a health care provider to determine if any prescription drug treatment may be contributing to symptoms. Medications such as antidepressants, blood pressure drugs, certain antihistamines, antipsychotics, drugs used for benign prostatic hypertrophy (BPH), and anti-HIV drugs may lead to ED.
If you regularly experience sexual function or ED problems, contact your doctor for evaluation and treatment.
Just the Basic Facts: How Viagra Works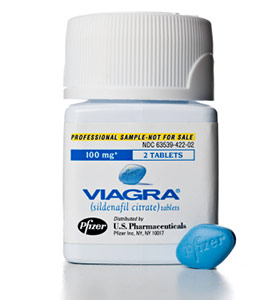 Viagra works in response to sexual stimulation to increase the blood flow to the penis leading to an erection. Viagra does not result in an erection without sexual stimulation. When a man is aroused, muscles in the penis relax to allow this greater blood flow. Viagra helps to elevate the levels of a substance that causes the tissues to relax.
Viagra and other PDE5 inhibitors like Cialis, Levitra, Stendra and Staxyn treat ED, but do not directly increase a man's sexual desire. However, knowing that one can perform better in bed may indirectly boost libido.
What's the Safest Way to Take Viagra?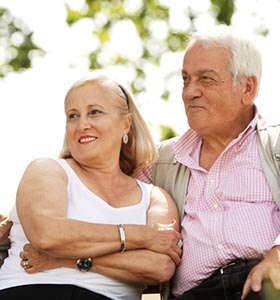 Viagra (sildenafil) is taken by mouth usually as a 25 or 50 milligram (mg) tablet one hour before sexual activity. However, Viagra may be taken within a range of one-half hour to four hours before sex. The dose may be adjusted based on doctor recommendations, but it should not exceed 100 mg per dose or be taken more than once per day. A physician will prescribe your specific dose.
Have your pharmacist check for drug interactions, too. Men who use nitrates (such as nitroglycerin or isosorbide) should never use Viagra or other PDE5 inhibitors (Cialis, Levitra, Stenda, or Staxyn) due to severe, possibly fatal hypotension (low blood pressure).
Does Viagra Have Side Effects?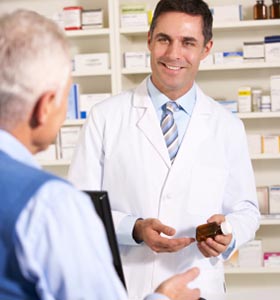 In general, the most common side effects with PDE5 inhibitors like Viagra are mild and short-lived. Headache, flushing, heartburn, vision problems, nausea, and dizziness may occur. Report a sudden hearing or vision loss to your healthcare provider immediately. An erection lasting more then 4 hours (priapism) is a rare event, but if it occurs get emergency treatment.
Be sure to review Viagra drug interactions and precautions with your healthcare provider prior to use. Your dose of Viagra may need to be adjusted based on other drugs you may be taking.
Other Options for Erectile Dysfunction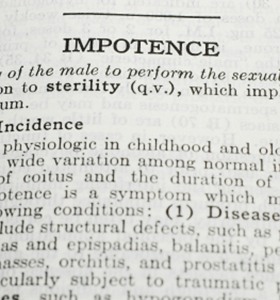 The simplicity of taking an oral tablet for ED has revolutionized ED treatment. However, PDE5 inhibitors may not work in about 30 percent of men. It is important for men to know that there are other options are available for ED. Penile self-injection (Caverject), transurethral suppositories (MUSE), vacuum-assisted erection devices, and surgical penile prostheses are solutions that were used prior to Viagra, and are still available today.
These options may be useful for some; however, for many men they can be complicated, painful, and more expensive. Be sure to talk to your doctor about all options.
What is Low T?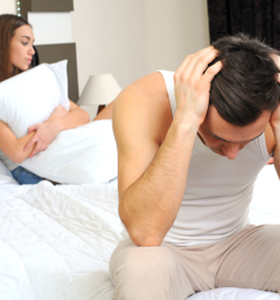 Media advertising has dramatically, and sometimes sensationally, increased the awareness of "Low-T" or low blood testosterone (also called androgen deficiency). Typically, a man's testosterone level is considered low if it's below 300 nanograms/deciliter. Men with low blood testosterone levels may suffer from a lower sex drive, erectile dysfunction (ED), brittle bones (osteoporosis), low muscle mass and higher fat accumulation.
However, a 2017 report from the Testosterone Trials noted that testosterone therapy can raise the risk of heart disease and stroke, and may not be safe is men with low-but-normal testosterone levels and no outward symptoms related to low T. Overall, the Testosterone Trials showed that the volume of arterial plaque increased more in the testosterone-treated group compared to the untreated "control" group, which could increase the risk over time for heart attack or stroke. The trials showed a positive benefit for bone health and anemia, but experts stated that it's unlikley testosterone will be considered a first-line treatment for those conditions, as other more effective and well-established options are available.
Testosterone therapy is available by injection, gel, skin patch, spray or lozenge to raise testosterone levels. However, in addition to heart risks, older men who take testosterone replacements may need to have regular prostate cancer screening tests, due to a concern for prostate cancer risk. Plus, testosterone therapy currently carries a boxed warning of potential heart risks, mandated by the FDA.
Viagra: But at What Cost?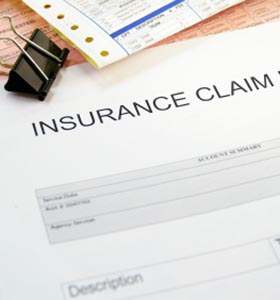 Many insurance companies will not pay for Viagra anymore. This may be one reason why consumers turn to Internet purchase. But much of the advertised Viagra on the Internet is counterfeit, and may even contain dangerous and toxic drugs. To help combat the counterfeit market, Pfizer now offers online Viagra prescription orders and home delivery through licensed pharmacies. Just check put their website at Viagra.com or call Call 1-888-4-VIAGRA (1-888-484-2472).
Another option is to talk to your doctor about using the generic form of Revatio (sildenafil), approved for pulmonary hypertension. It's the same drug that's in Viagra, just at a slight lower dose. Just like Viagra, you'll need a prescription, but the cost savings are significant. Generic Viagra isn't expected to hit the US market until December 2017.
Counterfeit Viagra: A Dangerous Practice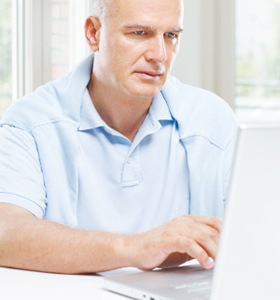 Viagra has become the victim of Internet fraud due to its rapid success and famous name. According to Pfizer, 80 percent of the top 22 Internet sites that came up in search results for the phrase "buy Viagra" were selling counterfeit pills.
Products sold as "natural" or "herbal" Viagra claim to enhance performance; however, these illegal products have not undergone FDA review or approval. Fraudulent Viagra products contain unknown chemical ingredients that may pose a serious health risk.
Will Viagra Be Approved For Women?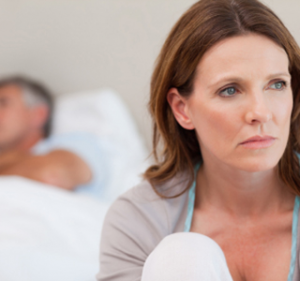 More than 50 million women experience some type of sexual dysfunction. Studies looking at Viagra in women have theorized that sildenafil could increase genital blood flow and boost arousal. However, most studies have found a limited beneficial effect of Viagra for women. Lack of sex drive in a woman is a complicated process, often magnified by stress, hormonal changes, or lack of intimacy.
However, medications to help boost libido in women are becoming available. Addyi (flibanserin) was approved in August 2015 to treat low sex drive -- generalized hypoactive sexual desire disorder (HSDD) in pre-menopausal women. Osphena (ospemifene), as well as Intrarosa (prasterone) are available for vaginal dryness and dyspareunia (painful intercourse) that can interfere with sex in menopausal women.
When Where There Be a Generic Viagra?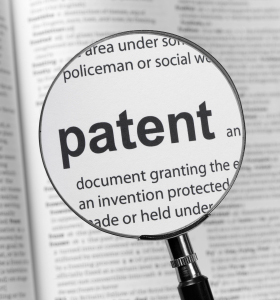 At least one generic PDE5 inhibitor will be available in December 2017, when sildenafil (generic Viagra) becomes available from Teva Pharmaceuticals. However, Teva will be the only manufacturer distributing generic Viagra until 2020, and it's generic price is not yet known. Other generic PDE5 inhibitors should be on the market around this same time, in 2017 or 2018, when Levitra and Cialis are projected to lose patent.
In 2015, many insurance companies stopped covering payments for several PDE5 inhibitors, but there still may be at least one on their formulary, so check with your insurance directly to determine price.
Finished: Viagra: How a Little Blue Pill Changed the World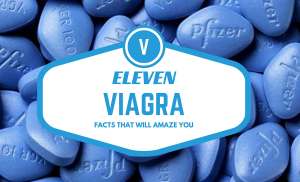 NEXT UP
Viagra, the world's favorite little blue pill, has revolutionized treatment for erectile dysfunction. Despite its popularity, many of us don't know much about Viagra. Read on for interesting facts and…
DON'T MISS
Crohn's disease and Ulcerative Colitis are common inflammatory bowel diseases. Living with them can be a challenge, but the explosion of new treatments in the past few years has brought good news to those suffering from these conditions, and one step closer to a cure.
Sources
Testosterone Therapy May Have Benefits, But Risks Too. Drugs.com Feb. 21, 2017. Accessed May 9, 2017 at https://www.drugs.com/news/testosterone-therapy-may-have-benefits-but-risks-64553.html
Urology Care Foundation. ED. Non-surgical management. Accessed online May 8, 2017 at http://www.urologyhealth.org/urology/index.cfm?article=60
J. Tomlinson, Wright D. Impact of erectile dysfunction and its subsequent treatment with sildenafil: qualitative study. BMJ. 2004;328:1037. Accessed May 8, 2017.
Keith A. The Economics of Viagra. Health Affairs 200;19:147-57. Accessed 05/09/2017. doi: 10.1377/hlthaff.19.2.147
CNN Money. Isidore C. Pfizer to start selling Viagra online. Accessed 11/26/2016. http://money.cnn.com/2013/05/06/news/companies/pfizer-viagra-online/index.html
Up To Date. Patient Information. Sexual Problems in men. (Beyond the Basics). Accessed 05/08/2017 at http://www.uptodate.com/contents/sexual-problems-in-men-beyond-the-basics
Pfizer Pharmaceuticals. Viagra. Accessed 05/08/2017. https://www.viagra.com/getting/how-to-get-a-prescription
Mayo Clinic. Sexual Health. Accessed 05/08/2017 at http://www.mayoclinic.com/health/viagra-for-women/AN01987
Berman J, Berman L, Toler S, et al. Safety and efficacy of sildenafil citrate for the treatment of female sexual arousal disorder. The Journal of Urology. 2003;170:2333-38. Accessed 5/9/2017 at http://www.ncbi.nlm.nih.gov/pubmed/14634409
Spitzer M, Basaria S, Travison TG, et al. Effect of testosterone replacement on response to sildenafil citrate in men with erectile dysfunction: a parallel, randomized trial. Ann Intern Med 2012;157:681-91. Accessed 5/9/2017 at http://www.ncbi.nlm.nih.gov/pubmed/23165659