Unoprostone
Pronunciation
(yoo noe PROS tone)
Index Terms
Dosage Forms
Excipient information presented when available (limited, particularly for generics); consult specific product labeling.
Solution, Ophthalmic, as isopropyl ester:
Rescula: 0.15% (5 mL) [contains benzalkonium chloride, edetate disodium, polysorbate 80]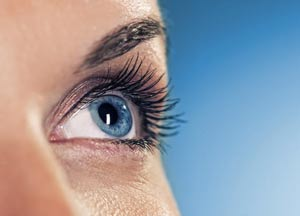 Brand Names: U.S.
Pharmacologic Category
Docosanoid, Synthetic
Ophthalmic Agent, Antiglaucoma
Pharmacology
The exact mechanism of action is unknown; however, unoprostone likely decreases IOP by increasing the outflow of aqueous humor. Cardiovascular and pulmonary function were not affected in clinical studies. IOP was decreased by 3-4 mm Hg in patients with a mean baseline IOP of 23 mm Hg. IOP may also be lowered by increased trabecular meshwork outflow via stimulation of calcium-activated BK and CIC-2 type channels (Fung, 2014).
Absorption
Through cornea and conjunctival epithelium (minimal systemic exposure)
Metabolism
Hydrolyzed by esterases unoprostone-free acid
Excretion
Urine (as metabolites)
Half-Life Elimination
14 minutes
Use: Labeled Indications
To lower intraocular pressure (IOP) in patients with open-angle glaucoma or ocular hypertension
Contraindications
Hypersensitivity to unoprostone or any component of the formulation
Dosing: Adult
Open-angle glaucoma or ocular hypertension: Ophthalmic: Instill 1 drop into affected eye(s) twice daily
Dosing: Geriatric
Refer to adult dosing.
Dosing: Renal Impairment
No dosage adjustment provided in manufacturer's labeling.
Dosing: Hepatic Impairment
No dosage adjustment provided in manufacturer's labeling.
Administration
May be used with other eye drops to lower intraocular pressure; if using more than one product, wait at least 5 minutes between application of each medication. Remove contact lenses prior to administration and wait 15 minutes before reinserting. Minimize contamination by not touching the eyelids or surrounding areas with the dropper tip; keep bottle tightly closed when not in use.
Storage
Store between 2°C to 25°C (36°F to 77°F).
Drug Interactions
Nonsteroidal Anti-Inflammatory Agents: May diminish the therapeutic effect of Prostaglandins (Ophthalmic). Nonsteroidal Anti-Inflammatory Agents may also enhance the therapeutic effects of Prostaglandins (Ophthalmic). Monitor therapy
Adverse Reactions
>10%: Ophthalmic: Burning sensation of eyes (≤25%), stinging of eyes (≤25%), eye pruritus (10% to 25%), eye redness (10% to 25%), xerophthalmia (10% to 25%), increased eyelash length (10% to 14%; ≥1 mm at 12 months)
1% to 10%:
Cardiovascular: Hypertension
Central nervous system: Foreign body sensation of eye (5% to 10%), dizziness, headache, insomnia, pain
Endocrine & metabolic: Diabetes mellitus
Hypersensitivity: Hypersensitivity reaction
Neuromuscular & skeletal: Back pain
Ophthalmic: Abnormal lacrimation (5% to 10%), eyelid disease (5% to 10%), visual disturbance (5% to 10%), decreased eyelash length (7%), blepharitis, cataract, conjunctivitis, corneal lesion, eye discharge, eye irritation, eye pain, hemophthalmos, keratitis, photophobia, vitreous disorder
Respiratory: Flu-like symptoms (6%), bronchitis, cough, pharyngitis, rhinitis, sinusitis
Miscellaneous: Accidental injury
<1% (Limited to important or life-threatening): Blepharoptosis, color blindness, corneal deposits, corneal edema, corneal opacity, diplopia, hyperpigmentation of eyelids, increased growth in number of eyelashes, increased intraocular pressure (acute), iris hyperpigmentation, iritis, optic atrophy, retinal hemorrhage, visual field defect
Warnings/Precautions
Concerns related to adverse effects:
• Ocular pigmentation: May cause permanent change in eye color (increases the amount of brown pigment in the iris, may not be noticeable for months to years); long-term consequences and potential injury to eye are not known. May also cause pigment changes to periorbital tissues and eyelashes during use; reversible upon discontinuation in most patients.
• Infection: Bacterial keratitis, caused by inadvertent contamination of multiple-dose ophthalmic solutions, has been reported. Minimize contamination by not touching the eyelids or surrounding areas with the dropper tip; keep bottle tightly closed when not in use.
Disease-related concerns:
• Ocular disease: Use with caution in patients with intraocular inflammation (eg, uveitis); may exacerbate intraocular inflammatory conditions. May cause macular edema, including cystoid macular edema; use cautiously in aphakic patients, pseudophakic patients with torn posterior lens capsules, or in patients at risk for macular edema.
Special populations:
• Contact lens wearers: Contains benzalkonium chloride which may be adsorbed by contact lenses; remove contacts prior to administration and wait 15 minutes before reinserting.
Dosage form specific issues:
• Contains benzalkonium chloride 0.015% as a preservative.
Pregnancy Risk Factor
C
Pregnancy Considerations
In animal reproduction studies, adverse events were observed when administered subcutaneously at doses greater than the recommended human dose. Following ophthalmic administration, systemic absorption is minimal; systemic absorption would be required in order for unoprostone to cross the placenta and reach the fetus. If ophthalmic agents are needed during pregnancy, the minimum effective dose should be used in combination with punctual occlusion to decrease potential exposure to the fetus (Samples, 1988).
Patient Education
• Discuss specific use of drug and side effects with patient as it relates to treatment. (HCAHPS: During this hospital stay, were you given any medicine that you had not taken before? Before giving you any new medicine, how often did hospital staff tell you what the medicine was for? How often did hospital staff describe possible side effects in a way you could understand?)
• Patient may experience dry eyes, burning, stinging, eyelash growth, flu-like symptoms, itching, foreign body sensation in eye, or eye discoloration. Have patient report immediately to prescriber vision changes, eye pain, eye discharge, sensitivity to light, or severe eye irritation (HCAHPS).
• Educate patient about signs of a significant reaction (eg, wheezing; chest tightness; fever; itching; bad cough; blue skin color; seizures; or swelling of face, lips, tongue, or throat). Note: This is not a comprehensive list of all side effects. Patient should consult prescriber for additional questions.
Intended Use and Disclaimer: Should not be printed and given to patients. This information is intended to serve as a concise initial reference for health care professionals to use when discussing medications with a patient. You must ultimately rely on your own discretion, experience, and judgment in diagnosing, treating, and advising patients.
More about unoprostone ophthalmic
Consumer resources
Professional resources
Other brands: Rescula
Related treatment guides