Ceftolozane and Tazobactam
Medically reviewed on August 12, 2018
Pronunciation
(sef TOL oh zane & taz oh BAK tam)
Index Terms
Ceftolozane/Tazobactam
CXA 201
Tazobactam and Ceftolozane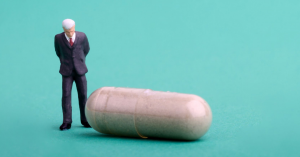 Dosage Forms
Excipient information presented when available (limited, particularly for generics); consult specific product labeling.
Solution Reconstituted, Intravenous [preservative free]:
Zerbaxa: 1.5 g: Ceftolozane 1 g and tazobactam 0.5 g (1 ea)
Brand Names: U.S.
Pharmacologic Category
Cephalosporin Combination
Pharmacology
Ceftolozane inhibits bacterial cell wall synthesis by binding to one or more of the penicillin-binding proteins (PBPs); which in turn inhibits the final transpeptidation step of peptidoglycan synthesis in bacterial cell walls, thus inhibiting cell wall biosynthesis. Ceftolozane is an inhibitor of PBPs of Pseudomonas aeruginosa (eg, PBP1b, PBP1c, and PBP3) and Escherichia coli (eg, PBP3). Tazobactam irreversibly inhibits many beta-lactamases (eg. certain penicillinases and cephalosporinases), and can covalently bind to some plasmid-mediated and chromosomal bacterial beta-lactamases.
Distribution
Vd: Ceftolozane: 13.5 L; Tazobactam: 18.2 L
Metabolism
Ceftolozane: Not metabolized; Tazobactam: Hydrolyzed to inactive metabolite
Excretion
Ceftolozane: Urine (>95% as unchanged drug); Tazobactam: Urine (>80% as unchanged drug)
Time to Peak
Plasma: Immediately following completion of 60-minute infusion
Half-Life Elimination
Ceftolozane: ~3 hours; Tazobactam: ~1 hour
Protein Binding
Ceftolozane: 16% to 20%; Tazobactam: 30%
Special Populations: Renal Function Impairment
Renal clearance was similar to plasma clearance and to the GFR for the unbound fraction suggesting that ceftolozane is eliminated by glomerular filtration. The mean AUC of both ceftolozane and tazobactam increases with decreasing renal function in mild, moderate and severe renal impairment.
Use: Labeled Indications
Intra-abdominal infections: Treatment of complicated intra-abdominal infections in adults, in combination with metronidazole, caused by Enterobacter cloacae, Escherichia coli, Klebsiella oxytoca, K. pneumoniae, Proteus mirabilis, Pseudomonas aeruginosa, Bacteroides fragilis, Streptococcus anginosus, Streptococcus constellatus, and Streptococcus salivarius.
Urinary tract infections: Treatment of complicated urinary tract infections, including pyelonephritis, in adults caused by Escherichia coli, Klebsiella pneumoniae, Proteus mirabilis, and Pseudomonas aeruginosa.
Contraindications
Serious hypersensitivity to ceftolozane/tazobactam, piperacillin/tazobactam, other members of the beta-lactam class, or any component of the formulation.
Dosing: Adult
Note: Zerbaxa (ceftolozane/tazobactam) is a combination product. Dosage recommendations are expressed as grams of ceftolozane/tazobactam combination.
Intra-abdominal infections (complicated): IV: 1.5 g every 8 hours for 4 to 14 days in combination with metronidazole
Urinary tract infections (complicated, includes pyelonephritis): IV: 1.5 g every 8 hours for 7 days
Dosing: Geriatric
Refer to adult dosing.
Dosing: Renal Impairment
Note: Estimation of renal function for the purpose of drug dosing should be done using the Cockcroft-Gault formula.
CrCl >50 mL/minute: No dosage adjustment necessary.
CrCl 30 to 50 mL/minute: 750 mg every 8 hours
CrCl 15 to 29 mL/minute: 375 mg every 8 hours
CrCl <15 mL/minute not on dialysis: There are no dosage adjustments provided in the manufacturer's labeling (has not been studied)
End-stage renal disease (ESRD) requiring intermittent hemodialysis (IHD): Dialyzable (~66%). Initial: 750 mg for one dose, followed by 150 mg every 8 hours. Administer dose immediately after dialysis on dialysis days.
Dosing: Hepatic Impairment
No dosage adjustment necessary.
Reconstitution
Reconstitute the vial with 10 mL SWFI or NS and gently shake to dissolve. The final volume is approximately 11.4 mL and contains ceftolozane/tazobactam 1.5 g (ceftolozane 1 g and tazobactam 500 mg).
To prepare the required dose, withdraw the appropriate volume from the reconstituted vial. Add the withdrawn volume to an infusion bag containing 100 mL of NS or D5W.
Infusions range from clear, colorless solutions to solutions that are clear and slightly yellow. Variations in color within this range do not affect the potency of the product.
Administration
IV: Administer by intermittent infusion over 60 minutes.
Dietary Considerations
Some products may contain sodium.
Storage
Store intact vials at 2°C to 8°C (36°F to 46°F); protect from light. Reconstituted solution may be held for 1 hour prior to transfer and further dilution in an infusion bag. Diluted solution in D5W or NS may be stored for 24 hours at room temperature or for 7 days at 2°C to 8°C (36°F to 46°F); do not freeze.
Drug Interactions
BCG (Intravesical): Antibiotics may diminish the therapeutic effect of BCG (Intravesical). Avoid combination
BCG Vaccine (Immunization): Antibiotics may diminish the therapeutic effect of BCG Vaccine (Immunization). Monitor therapy
Cholera Vaccine: Antibiotics may diminish the therapeutic effect of Cholera Vaccine. Management: Avoid cholera vaccine in patients receiving systemic antibiotics, and within 14 days following the use of oral or parenteral antibiotics. Avoid combination
Lactobacillus and Estriol: Antibiotics may diminish the therapeutic effect of Lactobacillus and Estriol. Monitor therapy
Probenecid: May increase the serum concentration of Cephalosporins. Monitor therapy
Sodium Picosulfate: Antibiotics may diminish the therapeutic effect of Sodium Picosulfate. Management: Consider using an alternative product for bowel cleansing prior to a colonoscopy in patients who have recently used or are concurrently using an antibiotic. Consider therapy modification
Typhoid Vaccine: Antibiotics may diminish the therapeutic effect of Typhoid Vaccine. Only the live attenuated Ty21a strain is affected. Management: Vaccination with live attenuated typhoid vaccine (Ty21a) should be avoided in patients being treated with systemic antibacterial agents. Use of this vaccine should be postponed until at least 3 days after cessation of antibacterial agents. Consider therapy modification
Vitamin K Antagonists (eg, warfarin): Cephalosporins may enhance the anticoagulant effect of Vitamin K Antagonists. Monitor therapy
Adverse Reactions
1% to 10%:
Cardiovascular: Hypotension (≤2%), atrial fibrillation (≤1%)
Central nervous system: Headache (3% to 6%), insomnia (complicated intra-abdominal infections: 4%; complicated UTIs: 1%), anxiety (≤2%), dizziness (≤1%)
Dermatologic: Skin rash (≤2%)
Endocrine: Hypokalemia (complicated intra-abdominal infections: 3%; complicated UTIs: <1%)
Gastrointestinal: Nausea (3% to 8%), diarrhea (complicated intra-abdominal infections: 6%; complicated UTIs: 2%), constipation (2% to 4%), vomiting (complicated intra-abdominal infections: 3%, complicated UTIs: 1%), abdominal pain (≤1%)
Hematologic & oncologic: Anemia (≤2%), thrombocythemia (≤2%)
Hepatic: Increased serum ALT (2%), increased serum AST (1% to 2%)
Miscellaneous: Fever (complicated intra-abdominal infections: 6%; complicated UTIs: 2%)
<1%, postmarketing, and/or case reports: Abdominal distention, angina pectoris, candidiasis, Clostridium difficile associated diarrhea, dyspepsia, dyspnea, flatulence, fungal urinary tract infection, gastritis, hyperglycemia, hypomagnesemia, hypophosphatemia, increased gamma-glutamyl transferase, increased serum alkaline phosphatase, infusion site reaction, nonhemorrhagic stroke, oropharyngeal candidiasis, paralytic ileus, positive direct Coombs test, renal failure, renal insufficiency, tachycardia, urticaria, venous thrombosis, vulvovaginal candidiasis
Warnings/Precautions
Concerns related to adverse effects:
• Hypersensitivity: Hypersensitivity and anaphylaxis (serious and sometimes fatal) have been reported in patients receiving beta-lactam drugs. Question patient about previous hypersensitivity reactions to other cephalosporins, penicillins or other beta-lactams. Cross-sensitivity has been established. If administered, use with caution and if anaphylaxis occurs, discontinue and institute appropriate supportive therapy.
• Superinfection: Use may result in fungal or bacterial superinfection, including C. difficile-associated diarrhea (CDAD) and pseudomembranous colitis; CDAD has been observed >2 months postantibiotic treatment.
Disease-related concerns:
• Renal impairment: Exposure to ceftolozane is increased with increasing degrees of renal impairment; monitor creatinine clearance (CrCl) at least daily in patients with changing renal function and adjust the dose. In clinical trials, cure rates were lower in patients with a baseline CrCl of 30 to 50 mL/minute.
Monitoring Parameters
Serum creatinine and CrCl at baseline and daily in patients with changing renal function,
Pregnancy Risk Factor
B
Pregnancy Considerations
Adverse events were observed in some animal reproduction studies. Tazobactam crosses the placenta (Bourget, 1998).
Patient Education
• Discuss specific use of drug and side effects with patient as it relates to treatment. (HCAHPS: During this hospital stay, were you given any medicine that you had not taken before? Before giving you any new medicine, how often did hospital staff tell you what the medicine was for? How often did hospital staff describe possible side effects in a way you could understand?)
• Patient may experience headache, nausea, or diarrhea. Have patient report immediately to prescriber signs of Clostridium difficile (C. diff)-associated diarrhea (abdominal pain or cramps, severe diarrhea or watery stools, or bloody stools) (HCAHPS).
• Educate patient about signs of a significant reaction (eg, wheezing; chest tightness; fever; itching; bad cough; blue skin color; seizures; or swelling of face, lips, tongue, or throat). Note: This is not a comprehensive list of all side effects. Patient should consult prescriber for additional questions.
Intended Use and Disclaimer: Should not be printed and given to patients. This information is intended to serve as a concise initial reference for healthcare professionals to use when discussing medications with a patient. You must ultimately rely on your own discretion, experience and judgment in diagnosing, treating and advising patients.
Further information
Always consult your healthcare provider to ensure the information displayed on this page applies to your personal circumstances.
More about ceftolozane/tazobactam
Consumer resources
Professional resources
Other brands: Zerbaxa
Related treatment guides