Bacitracin, Neomycin, and Polymyxin B (Ophthalmic)
Pronunciation
(bas i TRAY sin, nee oh MYE sin, & pol i MIKS in bee)
Index Terms
Neomycin, Bacitracin, and Polymyxin B
Polymyxin B, Bacitracin, and Neomycin
Dosage Forms
Excipient information presented when available (limited, particularly for generics); consult specific product labeling.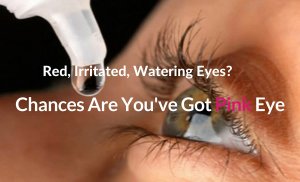 Ointment, Ophthalmic:
Neo-Polycin: Bacitracin 400 units, neomycin 3.5 mg, and polymyxin B 10,000 units per g (3.5 g)
Generic: Bacitracin 400 units, neomycin 3.5 mg, and polymyxin B 10,000 units per g (3.5 g)
Brand Names: U.S.
Pharmacologic Category
Pharmacology
See individual agents.
Use: Labeled Indications
Superficial ocular infections: Short-term treatment of superficial external ocular infections caused by susceptible organisms
Contraindications
Hypersensitivity to neomycin, polymyxin B, zinc bacitracin, or any component of the formulation; epithelial herpes simplex keratitis; mycobacterial or fungal infections; topical ointments for external use only
Dosing: Adult
Superficial ocular infections: Ophthalmic: Apply every 3 to 4 hours for 7 to 10 days for acute infections.
Dosing: Geriatric
Refer to adult dosing.
Dosing: Pediatric
Conjunctivitis: Limited data available: Children and Adolescents: Ophthalmic: Ointment: Apply 0.5 inch ribbon every 3 to 4 hours for acute infections, or 2 to 3 times per day for mild to moderate infections, for 7 to 10 days (Pichichero 2011).
Dosing: Renal Impairment
There are no dosage adjustments provided in the manufacturer's labeling.
Dosing: Hepatic Impairment
There are no dosage adjustments provided in the manufacturer's labeling.
Administration
Ophthalmic: Avoid contamination of the tip of the ointment tube.
Drug Interactions
There are no known significant interactions.
Adverse Reactions
Frequency not defined.
Dermatologic: Reddening, allergic contact dermatitis
Local: Itching, failure to heal, swelling, irritation
Ophthalmic: Conjunctival edema
Miscellaneous: Anaphylaxis
Warnings/Precautions
Dosage form specific issues:
• Ophthalmic ointment: Bacterial keratitis has been reported with the use of topical ophthalmic products in multiple-dose containers. Care should be taken to not contaminate the container.
Pregnancy Risk Factor
C
Pregnancy Considerations
Animal reproduction studies have not been conducted with this combination.
Patient Education
• Discuss specific use of drug and side effects with patient as it relates to treatment. (HCAHPS: During this hospital stay, were you given any medicine that you had not taken before? Before giving you any new medicine, how often did hospital staff tell you what the medicine was for? How often did hospital staff describe possible side effects in a way you could understand?)
• Have patient report immediately to prescriber vision changes, eye pain, severe eye irritation, or eye discharge (HCAHPS).
• Educate patient about signs of a significant reaction (eg, wheezing; chest tightness; fever; itching; bad cough; blue skin color; seizures; or swelling of face, lips, tongue, or throat). Note: This is not a comprehensive list of all side effects. Patient should consult prescriber for additional questions.
Intended Use and Disclaimer: Should not be printed and given to patients. This information is intended to serve as a concise initial reference for health care professionals to use when discussing medications with a patient. You must ultimately rely on your own discretion, experience, and judgment in diagnosing, treating, and advising patients.
More about bacitracin/neomycin/polymyxin b ophthalmic
Consumer resources
Professional resources
Other brands: Neo-Polycin, Neocidin
Related treatment guides