Generic Name: hydroxyurea (hye DROX ee yoo REE a)
Brand Name: Droxia, Hydrea
Medically reviewed on April 18, 2018
What is Hydrea?
Hydrea affects certain cells in the body, such as cancer cells or sickled red blood cells.
Hydrea is used to treat chronic myeloid leukemia, ovarian cancer, and certain types of skin cancer (squamous cell cancer of the head and neck).
Hydrea is also used to reduce pain episodes and the need for blood transfusions in people with sickle cell anemia. This medicine will not cure sickle cell anemia.
Hydrea may also be used for purposes not listed in this medication guide.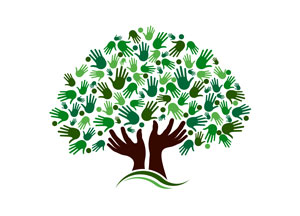 Important Information
Hydrea can weaken your immune system. Your blood will need to be tested often, and your cancer treatments may be delayed.
Using Hydrea may increase your risk of developing other types of cancer, such as leukemia or skin cancer. Wear protective clothing and use sunscreen when you are outdoors.
Before taking this medicine
You should not use Hydrea if you are allergic to it.
To make sure Hydrea is safe for you, tell your doctor if you have:
bone marrow suppression or anemia (low red blood cells);

low levels of platelets in your blood;

a history of skin cancer;

high levels of uric acid in your blood;

HIV or AIDS;

kidney disease (or if you are on dialysis);

a pancreas disorder; or

if you are receiving chemotherapy or radiation.
Using Hydrea may increase your risk of developing other types cancer or leukemia. Talk with your doctor about your specific risk.
Hydrea can harm an unborn baby or cause birth defects. Do not use if you are pregnant.
Both men and women taking this medicine should use birth control to prevent pregnancy. Hydrea use by either parent may cause birth defects. After the last dose of hydroxyurea, a man must use birth control for much longer than a woman.
For women: Use effective birth control to prevent pregnancy while you are using this medicine and for at least 6 months after your treatment ends.

For men: Use birth control to prevent pregnancy while using Hydrea and for at least 1 year after your treatment ends.
This medication can also affect fertility (your ability to have children), whether you are a man or a woman.
Hydroxyurea can pass into breast milk and may harm a nursing baby. You should not breast-feed while you are taking hydroxyurea.
Older adults may be more likely to have side effects from this medicine.
How should I take Hydrea?
Follow all directions on your prescription label. Your doctor may occasionally change your dose to make sure you get the best results. Do not take this medicine in larger or smaller amounts or for longer than recommended.
Drink 8 to 10 glasses of liquid per day while you are taking Hydrea. You may take the medicine with or without food.
Hydrea is either taken once per day or once every third day, depending on the condition being treated. On each of your dosing days, take the medicine at the same time of day. Your doctor may also want you to take a folic acid supplement. Follow your doctor's instructions very carefully.
Wash your hands before and after you handle a Hydrea capsule or the bottle that contains the pills. For best protection, wear disposable gloves when handling the pills.
Do not open the Hydrea capsule. Do not use a pill that has been accidentally opened or broken. The medicine from an open capsule can be dangerous if it gets in your eyes, mouth, or nose, or on your skin. If this occurs, wash your skin with soap and water or rinse your eyes with water.
If any powder from an open capsule is spilled, wipe it up at once with a damp paper towel and throw the towel away in a sealed plastic bag where children and pets cannot get to it.
Hydrea can lower blood cells that help your body fight infections and help your blood to clot. Your blood will need to be tested often. Your cancer treatments may be delayed based on the results of these tests.
This medication can cause unusual results with certain medical tests. Tell any doctor who treats you that you are using Hydrea.
Use Hydrea regularly to get the most benefit. Get your prescription refilled before you run out of medicine completely.
Store at room temperature away from moisture and heat. Keep the bottle tightly closed when not in use.
What happens if I miss a dose?
Take the missed dose as soon as you remember. Skip the missed dose if it is almost time for your next scheduled dose. Do not take extra medicine to make up the missed dose.
What happens if I overdose?
Seek emergency medical attention or call the Poison Help line at 1-800-222-1222.
Overdose symptoms may include drowsiness, mouth sores, and swelling with pain and purple discoloration in your hands and feet.
What should I avoid while taking Hydrea?
Using Hydrea may increase your risk of developing skin cancer. Avoid exposure to sunlight or tanning beds. Wear protective clothing and use sunscreen (SPF 30 or higher) when you are outdoors.
Do not receive a "live" vaccine while using Hydrea, or you could develop a serious infection. Live vaccines include measles, mumps, rubella (MMR), polio, rotavirus, typhoid, yellow fever, varicella (chickenpox), zoster (shingles), and nasal flu (influenza) vaccine.
Avoid being near people who are sick or have infections. Tell your doctor at once if you develop signs of infection.
Do not handle Hydrea pills or the medicine bottle without skin protection (disposable gloves).
Hydrea can pass into body fluids (urine, feces, vomit). Caregivers should wear rubber gloves while cleaning up a patient's body fluids, handling contaminated trash or laundry or changing diapers. Wash hands before and after removing gloves. Wash soiled clothing and linens separately from other laundry.
Hydrea side effects
Get emergency medical help if you have signs of an allergic reaction: hives; difficulty breathing; swelling of your face, lips, tongue, or throat.
Call your doctor at once if you have:
skin numbness or purple discoloration, skin ulcers or open sores;

painful or difficult urination;

numbness, tingling, or burning pain in your hands or feet;

signs of a weak immune system--fever, chills, body aches, flu symptoms, sores in your mouth and throat, pale skin, feeling light-headed or short of breath, easy bruising or bleeding;

pancreas problems--severe pain in your upper stomach spreading to your back, nausea and vomiting, fast heart rate; or
Common side effects may include:
This is not a complete list of side effects and others may occur. Call your doctor for medical advice about side effects. You may report side effects to FDA at 1-800-FDA-1088.
See also: Side effects (in more detail)
What other drugs will affect Hydrea?
Some medicines can increase your risk of certain side effects while taking Hydrea. Tell your doctor if you are also using didanosine, stavudine, or an interferon (such as Actimmune, Alferon, Avonex, Betaseron, Extavia, Infergen, Intron, Rebetron, Rebif, or Roferon).
Other drugs may interact with hydroxyurea, including prescription and over-the-counter medicines, vitamins, and herbal products. Tell each of your health care providers about all medicines you use now and any medicine you start or stop using.
Further information
Remember, keep this and all other medicines out of the reach of children, never share your medicines with others, and use this medication only for the indication prescribed.
Always consult your healthcare provider to ensure the information displayed on this page applies to your personal circumstances.
Copyright 1996-2018 Cerner Multum, Inc. Version: 9.06.
More about Hydrea (hydroxyurea)
Consumer resources
Professional resources
Related treatment guides