dasatinib
Generic Name: dasatinib (da SAT in ib)
Brand Name: Sprycel
What is dasatinib?
Dasatinib is a cancer medicine that slows the growth and spread of cancer cells in the body.
Dasatinib is used to treat chronic myeloid leukemia (CML) and acute lymphoblastic leukemia (ALL) when other cancer treatments have not been effective.
Dasatinib may also be used for purposes not listed in this medication guide.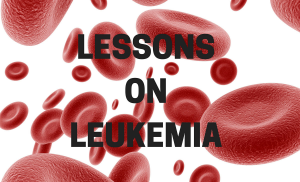 What is the most important information I should know about dasatinib?
Follow all directions on your medicine label and package. Tell each of your healthcare providers about all your medical conditions, allergies, and all medicines you use.
What should I discuss with my health care provider before taking dasatinib?
Some people using dasatinib have developed a rare but serious condition called pulmonary arterial hypertension (PAH). PAH occurs when blood pressure increases inside the arteries in your lungs. This makes it harder for your heart to pump blood through the lungs, which also weakens muscles in the heart. PAH may be irreversible if not promptly treated, and this condition can be fatal. Talk to your doctor about your specific risk of developing PAH.
To make sure dasatinib is safe for you, tell your doctor if you have:
a weak immune system (caused by disease or by using certain medicine);

liver disease;

heart disease;

a personal or family history of Long QT syndrome;

lung disease; or

low levels of potassium or magnesium in your blood.
Dasatinib tablets contain lactose. Talk to your doctor before using this medicine if you are lactose-intolerant.
Do not use dasatinib if you are pregnant. It could harm the unborn baby. Tell your doctor if you become pregnant during treatment.
Use birth control to prevent pregnancy while you are receiving dasatinib, whether you are a man or a woman. Dasatinib use by either parent may cause birth defects. A man taking dasatinib should use a condom during any sexual activity.
Dasatinib may affect fertility (your ability to have children), whether you are a man or a woman.
It is not known whether dasatinib passes into breast milk or if it could harm a nursing baby. You should not breast-feed while taking dasatinib.
How should I take dasatinib?
Follow all directions on your prescription label. Your doctor may occasionally change your dose to make sure you get the best results. Do not take this medicine in larger or smaller amounts or for longer than recommended.
You may take the medicine with or without food. Take the medicine at the same time each day.
Do not crush, chew, or break a dasatinib tablet. Swallow it whole.
Do not use a pill that has been accidentally broken. The medicine from a crushed or broken pill can be dangerous if it gets in your eyes, mouth, or nose, or on your skin. If this occurs, wash your skin with soap and water or rinse your eyes with water. Ask your doctor or pharmacist how to safely handle and dispose of a broken tablet or capsule.
Dasatinib can lower blood cells that help your body fight infections and help your blood to clot. Your blood will need to be tested often. Your cancer treatments may be delayed based on the results of these tests.
Do not change your dose or stop using dasatinib without your doctor's advice.
Store at room temperature away from moisture and heat.
Read all patient information, medication guides, and instruction sheets provided to you. Ask your doctor or pharmacist if you have any questions.
What happens if I miss a dose?
Take the missed dose as soon as you remember. Skip the missed dose if it is almost time for your next scheduled dose. Do not take extra medicine to make up the missed dose.
What happens if I overdose?
Seek emergency medical attention or call the Poison Help line at 1-800-222-1222.
What should I avoid while taking dasatinib?
Grapefruit and grapefruit juice may interact with dasatinib and lead to unwanted side effects. Avoid the use of grapefruit products while taking dasatinib.
Avoid taking an antacid within 2 hours before or after you take dasatinib. Some antacids can make it harder for your body to absorb dasatinib.
Avoid being near people who are sick or have infections. Tell your doctor at once if you develop signs of infection.
This medicine can pass into body fluids (urine, feces, vomit). Caregivers should wear rubber gloves while cleaning up a patient's body fluids, handling contaminated trash or laundry or changing diapers. Wash hands before and after removing gloves. Wash soiled clothing and linens separately from other laundry.
Dasatinib side effects
Get emergency medical help if you have signs of an allergic reaction: hives; difficulty breathing; swelling of your face, lips, tongue, or throat.
Call your doctor right away if you have any symptoms of pulmonary arterial hypertension (PAH), such as:
feeling tired or short of breath (even with mild exertion);

swelling in your feet or lower legs;

blue-colored lips and skin; and

a light-headed feeling, like you might pass out.
Call your doctor at once if you have:
pain when you breathe, rapid heart rate, feeling short of breath (especially when lying down);

pain in your chest, on your left side, or behind your breastbone;

rapid weight gain (especially in your face and midsection);

low platelets or red blood cells--pale skin, feeling light-headed, easy bruising, unusual bleeding (nose, mouth, vagina, or rectum), purple or red pinpoint spots under your skin;

low white blood cell counts--fever, swollen gums, painful mouth sores, pain when swallowing, skin sores, cold or flu symptoms, cough; or

other signs of bleeding--bloody or tarry stools, coughing up blood or vomit that looks like coffee grounds, confusion, headache, problems with speech, extreme weakness or drowsiness.
Common side effects may include:
swelling, bleeding, blood cell disorders;

breathing problems;

headache, tiredness;

nausea, diarrhea; or

mild skin rash.
This is not a complete list of side effects and others may occur. Call your doctor for medical advice about side effects. You may report side effects to FDA at 1-800-FDA-1088.
Dasatinib dosing information
Usual Adult Dose for Leukemia:
Chronic Phase CML:

100 mg orally once a day

Duration of therapy: Until disease progression or patient is intolerant.

Accelerated Phase CML, Myeloid or Lymphoid Blast Phase CML, Ph+ ALL:

140 mg orally once a day

Duration of therapy: Until disease progression or patient is intolerant

Comments:
-This drug should be used at the lowest effective dose in order to achieve therapeutic efficacy and minimize adverse effects.

-The effect of discontinuing therapy after complete cytogenetic response is achieved has not been investigated.

Uses: Chronic phase, accelerated phase, or myeloid or lymphoid blast phase Philadelphia chromosome-positive chronic myelogenous leukemia; Philadelphia chromosome-positive acute lymphoblastic leukemia
What other drugs will affect dasatinib?
Many drugs can interact with dasatinib. Not all possible interactions are listed here. Tell your doctor about all your medications and any you start or stop using during treatment with dasatinib, especially:
alfentanil or fentanyl (Abstral, Actiq, Duragesic, Fentora, Lazanda, Subsys);

dexamethasone;

ergotamine;

nefazodone;

pimozide;

St. John's wort;

an antibiotic--clarithromycin, rifampin, telithromycin;

antifungal medicine--itraconazole, ketoconazole;

a blood thinner--warfarin, Coumadin, Jantoven;

HIV/AIDS medication--atazanavir, indinavir, nelfinavir, ritonavir, saquinavir;

medicine to prevent organ transplant rejection--cyclosporine, sirolimus, tacrolimus;

seizure medication--carbamazepine, phenobarbital, phenytoin; or

stomach acid reducers--cimetidine, esomeprazole, famotidine, lansoprazole, omeprazole, ranitidine, Prevacid, Prilosec, Pepcid, Zantac, and others.
This list is not complete and many other drugs can interact with dasatinib. This includes prescription and over-the-counter medicines, vitamins, and herbal products. Give a list of all your medicines to any healthcare provider who treats you.
More about dasatinib
Consumer resources
Other brands: Sprycel
Professional resources
Related treatment guides
Where can I get more information?
Your pharmacist can provide more information about dasatinib.
Copyright 1996-2012 Cerner Multum, Inc. Version: 14.03.
Date modified: December 03, 2017
Last reviewed: September 29, 2015