Monurol
Generic Name: Fosfomycin Tromethamine
Class: Urinary Anti-infectives
VA Class: AM900
Chemical Name: (1R,2S)-(1,2-Epoxypropyl)phosphonic acid, compound with 2-amino-2-(hydroxymethyl)-1,3-propanediol (1:1)
Molecular Formula: C3H7O4P•C4H11N O13
CAS Number: 78964-85-9

Medically reviewed on January 1, 2018.
Introduction
Antibacterial; phosphonic acid derivative.1
Uses for Monurol
Urinary Tract Infections (UTIs)
Treatment of uncomplicated UTIs (acute cystitis) in women when UTIs are caused by susceptible Escherichia coli or Enterococcus faecalis (formerly Streptococcus faecalis).1 2 3 4 5
Do not use for treatment of pyelonephritis or perinephric abscesses.1
If persistence or reappearance of bacteriuria occurs after fosfomycin treatment, do not repeat treatment; select another anti-infective.1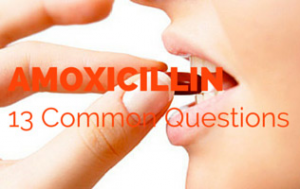 Monurol Dosage and Administration
Administration
Oral Administration
Administer orally.1
May be taken with or without food.1
Prepare oral solution by adding contents of a single-dose packet (sachet) containing 3 g of the drug to 90–120 mL of water;1 do not use hot water.1 Ingest immediately after preparation.1
Do not administer as dry granules.1
Dosage
Available as fosfomycin tromethamine; dosage expressed in terms of fosfomycin.1
Adults
Urinary Tract Infections (UTIs)
Uncomplicated UTIs
Oral
3 g as a single dose.1
Special Populations
Hepatic Impairment
No specific dosage recommendations at this time.1
Renal Impairment
Dosage adjustment not necessary.6 (See Pharmacokinetics.)
Geriatric Patients
Dosage adjustment not necessary.1 (See Geriatric Use under Cautions.)
Cautions for Monurol
Contraindications
Known hypersensitivity to fosfomycin or any ingredient in the formulation.1
Warnings/Precautions
General Precautions
Retreatment
Do not use more than a single dose to treat a single episode of acute cystitis; repeated daily doses do not enhance efficacy and increase incidence of adverse events.1
Selection and Use of Anti-infectives
Obtain urine specimens for culture and in vitro susceptibility testing before and after completion of therapy.1
To reduce development of drug-resistant bacteria and maintain effectiveness of fosfomycin and other antibacterials, use only for treatment of infections proven or strongly suspected to be caused by susceptible bacteria.1
Specific Populations
Pregnancy
Category B.1
Lactation
Not known whether distributed into breast milk.1
Potential for serious adverse reactions in nursing infants; discontinue nursing or do not administer drug.1
Pediatric Use
Safety and efficacy not established in children ≤12 years of age.1 Manufacturer make no specific dosage recommendations for pediatric patients.1
Geriatric Use
Insufficient experience in those ≥65 years of age to determine whether they respond differently than younger adults.1 No evidence of substantial differences in safety and efficacy relative to younger adults.1
Although dosage adjustment not usually necessary, select dosage with caution because of age-related decreases in hepatic, renal, and/or cardiac function and potential for concomitant disease and drug therapy.1
Common Adverse Effects
Diarrhea.1
Interactions for Monurol
Drugs that Increase GI Motility
May decrease serum and urine concentrations of fosfomycin.1
Specific Drugs
| Drug | Interaction | Comments |
| --- | --- | --- |
| Cimetidine | Pharmacokinetics of fosfomycin not affected1 | |
| Metoclopramide | Decreased serum concentrations and decreased urinary excretion of fosfomycin1 | |
Monurol Pharmacokinetics
Absorption
Bioavailability
Fosfomycin tromethamine is rapidly absorbed following oral administration and converted to the free acid, fosfomycin.1 Peak serum concentrations attained within 2–4 hours.1
Food
Food decreases oral bioavailability;1 bioavailability is 37% and 30% under fasting and fed conditions, respectively.1
Cumulative amount of drug excreted in urine is similar whether the drug is given with or without food.1
Distribution
Extent
Distributed to kidneys, bladder wall, prostate, and seminal vesicles.1
Crosses the placenta.1
Plasma Protein Binding
Not bound to plasma proteins.1
Elimination
Elimination Route
Eliminated unchanged in urine (38% of an oral dose) and feces (18% of an oral dose).1
Peak urine concentrations achieved within 2–4 hours or 6–8 hours under fasting or fed conditions, respectively; cumulative amount excreted in urine is similar.1
Half-life
5.7 hours.1
Special Populations
Geriatric adults: Pharmacokinetics similar to that reported in younger adults.1
Renal impairment: Decreased elimination and prolonged half-life.1 Half-life ranges up to 50 hours in patients with renal impairment.1
Stability
Storage
Oral
Powder
25°C (may be exposed to 15–30°C).1
Actions and Spectrum
Phosphonic acid derivative,5 synthetic antibacterial agent.1

Bactericidal in urine when administered in therapeutic doses.1 5

Antibacterial activity results from interference with bacterial cell wall synthesis by inhibiting the enzyme enolpyruvyl transferase that catalyzes the formation of uridine diphosphate-N-acetylmuramic acid in the first step of bacterial cell wall synthesis.1 4 5 Also reduces adherence of bacteria to uroepithelial cells.1 5

Active in vitro against a broad spectrum of gram-negative and gram-positive bacteria, including those commonly associated with uncomplicated UTIs.1 4 5 Active in vitro and in vivo against Escherichia coli and Enterococcus faecalis.1

Cross-resistance generally does not occur between fosfomycin and other antibacterial agents (e.g., β-lactams, aminoglycosides).1
Advice to Patients
Importance of diluting granules with water (not hot water) just prior to administration.1

Advise patient that fosfomycin may be taken with or without food.1

Importance of contacting clinician if UTI symptoms do not improve within 2–3 days after treatment.1

Importance of informing clinicians of existing or contemplated concomitant therapy, including prescription and OTC drugs.1

Importance of women informing clinicians if they are or plan to become pregnant or plan to breast-feed.1

Importance of informing patients of other important precautionary information.1 (See Cautions.)
Preparations
Excipients in commercially available drug preparations may have clinically important effects in some individuals; consult specific product labeling for details.
Please refer to the ASHP Drug Shortages Resource Center for information on shortages of one or more of these preparations.
Fosfomycin Tromethamine

| Routes | Dosage Forms | Strengths | Brand Names | Manufacturer |
| --- | --- | --- | --- | --- |
| Oral | For solution | 3 g (of fosfomycin) per packet | Monurol Sachet | Forest |
AHFS DI Essentials. © Copyright 2018, Selected Revisions January 1, 2008. American Society of Health-System Pharmacists, Inc., 4500 East-West Highway, Suite 900, Bethesda, Maryland 20814.
References
1. Forest Pharmaceuticals, Inc. Monurol (fosfomycin tromethamine) powder prescribing information. St. Louis, MO; 2004 May.
2. Elhanan G, Tabenkin H, Yahalom R et al. Single-dose fosfomycin trometamol versus 5-day cephalexin regimen for treatment of uncomplicated lower urinary tract infections in women. Antimicrob Agents Chemother. 1994; 38:2612-4. [PubMed 7872756]
3. Selvaggi FP, Ditonno P, Traficante A et al. Fosfomycin trometamol (Monuril) versus norfloxacin in single dose for adult female uncomplicated UTIs: multicenter randomized, double-blind study. Chemotherapy. 1990; 36(Suppl 1):31-3. [PubMed 2085986]
4. Reeves DS. Fosfomycin trometamol. J Antimicrob Chemother. 1994; 34:853-8. [PubMed 7730229]
5. Patel SS, Balfour JA, Bryson HM. Fosfomycin tromethamine: a review of its antibacterial activity, pharmacokinetic properties and therapeutic efficacy as a single-dose oral treatment for acute uncomplicated lower urinary tract infections. Drugs. 1997; 53:637-56. [PubMed 9098664]
6. Forest Pharmaceuticals, Inc, St. Louis, MO: Personal communication.
More about Monurol (fosfomycin)
Consumer resources
Professional resources
Related treatment guides