Generic Name: Dronabinol
Class: Antiemetics, Miscellaneous
VA Class: GA605
Chemical Name: (6aR-trans)-6a,7,8,10a-tetrahydro-6,6,9-trimethyl-3-pentyl-6H-dibenzo[b, d]pyran-1-ol
Molecular Formula: C21H30O2
CAS Number: 1972-08-3

Introduction
Antiemetic and appetite stimulant; a synthetic cannabinoid.1 2 3 4 5 6 7 8 10 11 12 13 14 17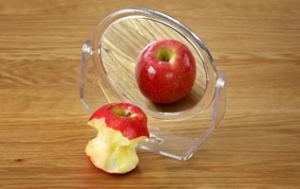 Uses for Marinol
Anorexia Associated with Weight Loss in Patients with AIDS
Treatment of anorexia associated with weight loss in patients with acquired immunodeficiency syndrome (AIDS)1 2 3 4 5 7 8 (designated an orphan drug by FDA for this use).19
Cancer Chemotherapy-induced Nausea and Vomiting
Prevention of nausea and vomiting associated with cancer chemotherapy in patients who have failed to respond adequately to conventional antiemetic therapy.1 10 11 12 13 14
ASCO does not consider cannabinoids (e.g., dronabinol, nabilone) appropriate first-line antiemetics for any group of patients receiving chemotherapy of high emetic risk and states that these drugs should be reserved for patients unable to tolerate or refractory to first-line agents (i.e., a type 3 serotonin [5-HT3] receptor antagonist [e.g., dolasetron, granisetron, ondansetron, palonosetron] with dexamethasone and aprepitant).15
Marinol Dosage and Administration
Administration
Oral Administration
Administer orally.1 4 5
Dosage
Pediatric Patients
Cancer Chemotherapy-induced Nausea and Vomiting
Oral
If used in pediatric patients (see Pediatric Use under Cautions), dosage is the same as in adults.1 23 Use with caution; initiate at lowest recommended dosage and adjust based on clinical response.1 23 (See Adults: Cancer Chemotherapy-induced Nausea and Vomiting, under Dosage and Administration.)
Adults
Anorexia Associated with Weight Loss in Patients with AIDS
Oral
Initially, 2.5 mg twice daily before lunch and supper.1 4 5
If not tolerated (e.g., severe or persistent CNS symptoms), reduce dosage to 2.5 mg once daily, administered as a single dose before supper; if symptoms remain troublesome, administer the single daily dose in the evening or at bedtime.1 4 5
If necessary, dosage may be gradually increased (e.g., 2.5 mg before lunch and 5 mg before supper or 5 mg before lunch and 5 mg before supper) up to a maximum of 20 mg daily, administered in divided doses.1 4 5 In clinical studies, dosage for appetite stimulation ranged from 2.5–20 mg daily; most patients responded to 2.5 mg twice daily, but about half the patients tolerated a dosage of 10 mg twice daily.1 4 5
Cancer Chemotherapy-induced Nausea and Vomiting
Oral
Initial dose: 5 mg/m2 given 1–3 hours before chemotherapy; repeat every 2–4 hours after chemotherapy up to a total of 4–6 doses daily.1 23
Most patients respond to 5 mg administered 3 or 4 times daily.1 23 If necessary, dose may be increased by 2.5 mg/m2 increments during a chemotherapy cycle or at subsequent cycles up to a maximum of 15 mg/m2 for each dose.1 23
Prescribing Limits
Adults
Anorexia Associated with Weight Loss in Patients with AIDS
Oral
Maximum 20 mg daily.1 4 5
Cancer Chemotherapy-induced Nausea and Vomiting
Oral
Maximum 15 mg/m2 for each dose.1 23
Special Populations
Hepatic Impairment
No specific dosage recommendations at this time.1 23
Renal Impairment
No specific dosage recommendations at this time.1 23
Geriatric Patients
Select dosage with caution, usually starting at low end of recommended dosage range because these patients have a greater frequency of falls; decreased hepatic, renal, or cardiac function; increased sensitivity to psychoactive effects; and of concomitant illnesses and medication.1 (See Geriatric Use under Cautions.)
Cautions for Marinol
Contraindications
Hypersensitivity to dronabinol, other cannabinoids, or any ingredient in the formulation (e.g., sesame oil).1
Warnings/Precautions
Warnings
CNS Effects
Adverse CNS effects (e.g., a feeling of being "high," somnolence) reported.1
General Precautions
Cardiovascular Effects
Occasional hypotension, possible hypertension, syncope, or tachycardia may occur; use with caution in patients with cardiac disease.1
Seizures
Seizures and seizure-like activity reported; may lower seizure threshold.1 Use with caution in patients with a history of seizure disorders1 and discontinue immediately if seizures occur.1
Abuse Potential
Marijuana, a frequently abused substance, contains the same active compound as dronabinol.1
Use dronabinol with caution in patients with history of substance abuse, including alcohol abuse or dependence.1
Psychiatric Disorders
May exacerbate mania, depression, or schizophrenia; use with caution and careful psychiatric monitoring in patients with these disorders.1
Specific Populations
Pregnancy
Category C.1
Lactation
Distributed into milk.1 Avoid use in nursing women.1 23
Pediatric Use
Dronabinol and its pharmacokinetics have not been studied in pediatric patients; caution is advised if used in children for chemotherapy-induced nausea and vomiting because of psychoactive effects and lack of clinical experience.1 23
Use not recommended in pediatric patients with AIDS-related anorexia.1
Geriatric Use
Insufficient experience in patients ≥65 years of age to determine whether they respond differently than younger adults.1 Exercise caution; geriatric patients may be more sensitive to the drug's neurologic, psychoactive, and postural hypotensive effects.1
Use with caution in geriatric patients with dementia; risk of falls may be exacerbated by adverse CNS effects (e.g., somnolence, dizziness).1 Initiate precautions to prevent falls before starting the drug and closely monitor patients during therapy.1
Common Adverse Effects
Adverse effects may be similar to those of marijuana (cannabis) and other cannabinoids (e.g., nabilone); adverse effects most commonly affect CNS.1 4 5 6 8 10 11 12 17
A cannabinoid, dose-related "high" (e.g., easy laughing, elation, euphoria, heightened awareness), asthenia, palpitations, tachycardia, vasodilation, facial flush, abdominal pain, nausea, vomiting, amnesia, anxiety, nervousness, ataxia, confusion, depersonalization, dizziness, hallucinations, paranoid reaction, somnolence, abnormal thinking.1 4 5 6 8 10 11 12 17
Interactions for Marinol
Dronabinol is a synthetic version of a naturally occurring component of Cannabis sativa L (marijuana); interactions reported with marijuana also may occur with dronabinol.1
Protein-bound Drugs
Potential for displacement of other protein-bound drugs.1 Monitor patients and adjust dosages as necessary.1
Specific Drugs
Drug

Interaction

Comments

Alcohol

Possible additive drowsiness and CNS depression1 23

Anticholinergic agents (e.g., antihistamines, atropine, scopolamine)

Possible additive or super-additive anticholinergic effects 1

Antidepressants, tricyclic (e.g., amitriptyline, amoxapine, desipramine)

Possible additive tachycardia, hypertension, or drowsiness1

Antipyrine

Possible decreased antipyrine clearance1 23

CNS depressants (e.g., antihistamines, barbiturates, benzodiazepines, buspirone, hypnotics, lithium, muscle relaxants, opiates, sedatives)

Possible additive drowsiness and CNS depression1

Possible decreased barbiturate clearance 1 23

Administer with caution1

Disulfiram

Reversible hypomanic reaction reported in a disulfiram-treated patient who smoked marijuana 1

Fluoxetine

Hypomanic reaction reported in a fluoxetine-treated patient after smoking marijuana1

HIV protease inhibitors (e.g., nelfinavir, ritonavir)

Increased plasma dronabinol concentrations predicted with concomitant use of ritonavir25

No effect observed on plasma concentrations of HIV protease inhibitors with smoked (marijuana) or oral cannabinoids (dronabinol)2

Reduction in dronabinol dosage may be necessary if used concomitantly with ritonavir; caution advised25

Naltrexone

Enhanced effects of oral delta-9-tetrahydrocannabinol observed during opiate receptor blockade18 24

Sympathomimetic agents (e.g., amphetamines, cocaine)

Possible additive hypertension, tachycardia, and cardiotoxicity1

Theophylline

Increased theophylline metabolism reported with marijuana smoking, similar to that reported following tobacco smoking1
Marinol Pharmacokinetics
Absorption
Bioavailability
About 90–95% absorbed after oral administration, but only 10–20% of administered dose reaches systemic circulation because of first-pass hepatic metabolism and high lipid solubility.1
Steady-state cannabinoid concentrations achieved within about 2 weeks following chronic oral administration.1
Onset
Approximately 0.5–1 hour after oral administration.1
Peak effect occurs 2–4 hours after oral administration.1
Duration
Appetite stimulant effect may persist ≥24 hours after oral administration.1
Psychoactive effects continue 4–6 hours after oral administration.1
Distribution
Extent
Volume of distribution: 10 L/kg (highly lipid soluble).1
Distributes into and is concentrated in milk.1
Plasma Protein Binding
Approximately 97% for dronabinol and its metabolites.1
Elimination
Metabolism
Undergoes extensive first-pass hepatic metabolism, principally by microsomal hydroxylation, to active and inactive metabolites.1 Dronabinol and its major active metabolite, 11-hydroxy-delta-9-THC, are present in plasma in approximately equal concentrations.1
Elimination Route
Dronabinol and its metabolites are eliminated principally in feces (approximately 50%) and to a lesser extent in urine (approximately 10–15%) within 72 hours; <5% of an oral dose is recovered unchanged in feces.1 The principal excretory pathway appears to be the biliary system.1
Half-life
Biphasic; initial elimination half-life is about 4 hours, and terminal elimination half-life is 25–36 hours.1 2
Because of prolonged elimination half-life and large volume of distribution, dronabinol and its metabolites may be excreted at low concentrations for extended periods.1
Stability
Storage
Oral
Capsules
8–15ºC in tight container; may refrigerate, but protect from freezing.1
Actions
Exerts complex effects on CNS, including central sympathomimetic activity.1 8 17 18 20

Sympathomimetic activity may result in tachycardia and/or conjunctival injection.1 2 Effects on BP are inconsistent; orthostatic hypotension and/or syncope upon abrupt standing occasionally occurs.1

Exerts reversible effects on appetite, mood, cognition, memory, and perception; these effects appear to be dose related and exhibit considerable interpatient variability.1 Antiemetic and appetite stimulant effects may be caused in part by interaction with the cannabinoid receptor system including the cannabinoid 1 (CB1) receptors in the central and peripheral nervous system.1 8 17

Like other cannabinoids, may possess analgesic, antispasmodic, and muscle relaxant activity; however, further evaluation is necessary.3 20 21
Advice to Patients
Risk of additive or synergistic CNS depression during concurrent use with alcohol or other CNS depressants, including benzodiazepines and barbiturates.1 23

Importance of informing clinicians of existing or contemplated concomitant therapy, including prescription and OTC drugs, as well as concomitant illnesses.1

Importance of avoiding driving, operating machinery, or performing hazardous tasks until certain patient can tolerate the drug and perform such tasks safely.1

Importance of informing patients about possible changes in mood and other adverse behavioral effects of dronabinol to avoid panic if such manifestations occur.1

Importance of informing patients that they should remain under the supervision of a responsible adult during initial therapy and following dosage adjustments.1

Importance of women informing clinicians if they are or plan to become pregnant or plan to breast-feed.1

Importance of informing patients of other important precautionary information. (See Cautions.)1
Preparations
Excipients in commercially available drug preparations may have clinically important effects in some individuals; consult specific product labeling for details.
Please refer to the ASHP Drug Shortages Resource Center for information on shortages of one or more of these preparations.
Subject to control under the Federal Controlled Substances Act of 1970 as a schedule III (C-III) drug.1 2
* available from one or more manufacturer, distributor, and/or repackager by generic (nonproprietary) name
Dronabinol

| Routes | Dosage Forms | Strengths | Brand Names | Manufacturer |
| --- | --- | --- | --- | --- |
| Oral | Capsules, liquid-filled | 2.5 mg* | Marinol (C-III; with sesame oil) | Abbott |
| | | 5 mg* | Marinol (C-III; with sesame oil) | Abbott |
| | | 10 mg* | Marinol (C-III; with sesame oil) | Abbott |
AHFS DI Essentials. © Copyright 2018, Selected Revisions November 2, 2012. American Society of Health-System Pharmacists, Inc., 4500 East-West Highway, Suite 900, Bethesda, Maryland 20814.
References
1. Unimed Pharmaceuticals, Inc. Marinol (dronabinol) capsules prescribing information. Marietta, GA; 2006 Jul.
2. Abrams DI, Hilton JF, Leiser RJ et al. Short-term effects of cannabinoids in patients with HIV-1 infection: a randomized, placebo-controlled clinical trial. Ann Intern Med. 2003; 139:258-66. [PubMed 12965981]
3. Ben Amar M. Cannabinoids in medicine: a review of their therapeutic potential. J Ethnopharmacol. 2006; 105:1-25. [PubMed 16540272]
4. Beal JE, Olson R, Laubenstein L et al.. Dronabinol as a treatment for anorexia associated with weight loss in patients with AIDS. J Pain Symptom Management. 1995; 10:89-97.
5. Beal JE, Olson R, Lefkowitz L et al. Long-term efficacy and safety of dronabinol for acquired immunodeficiency syndrome-associated anorexia. J Pain Symptom Management. 1997; 14:7-14.
6. Nelson K, Walsh D, Deeter P et al. A phase II study of delta-9-tetracannabinol for appetite stimulation in cancer-associated anorexia. J Palliative Care. 1994; 10:14-8.
7. Corcoran C, Grinspoon S. Drug therapy: treatments for wasting in patients with acquired immunodeficiency syndrome. N Engl J Med. 1999; 340:1740-50. [PubMed 10352167]
8. Williamson EM, Evans FJ. Cannabinoids in clinical practice. Drugs. 2000; 60:1303-14. [PubMed 11152013]
9. Lemberger L, Rowe H. Clinical pharmacology of nabilone, a cannabinol derivative. Clin Pharmacol Ther. 1975; 18:720-6. [PubMed 1204278]
10. Tramer MR, Carroll D, Campbell FA et al. Cannabinoids for control of chemotherapy induced nausea and vomiting: quantitative systematic review. Br Med J. 2001; 323:1-8.
11. Jatoi A, Windschitl HE, Loprinzi CL et al. Dronabinol versus megestrol acetate versus combination therapy for cancer-asssociated anorexia: a North Central Cancer Treatment Group Study. J Clin Oncol. 2002; 20:567-73. [PubMed 11786587]
12. Lane M, Vogel CL, Ferguson J et al. Dronabinol and prochlorperazine in combination for treatment of cancer chemotherapy-induced nausea and vomiting. J Pain Symptom Management. 1991; 6:352-9.
13. Gonzalez-Rosales F, Walsh D.. Intractable nausea and vomiting due to gastrointestinal mucosal metastases relieved by tetrahydrocannabinol (dronabinol). J Pain Symptom Management. 1997; 14:311-4.
14. Ungerleider JT, Andrysiak T, Fairbanks L et al. Cannabis and cancer chemotherapy: a comparison of oral delta-9-THC and prochlorperazine. Cancer. 1982; 50:636-45. [PubMed 6284334]
15. Kris MG, Hesketh PJ, Somerfield MR et al. American Society of Clinical Oncology guideline for antiemetics in oncology: update 2006. J Clin Oncol. 2006; 24:2932-47. [PubMed 16717289]
16. Gralla RJ, Osoba D, Kris MG et al. Recommendations for the use of antiemetics: evidence-based, clinical practice guidelines. J Clin Oncol. 1999; 17:2971-94. [PubMed 10561376]
17. Ashton CH. Adverse effects of cannabis and cannabinoids. Br J Anaesthesia. 1999; 83:637-49.
18. Valeant Pharmaceuticals International. Cesamet (nabilone) capsules prescribing information. Costa Mesa, CA; 2006 July.
19. Food and Drug Administration. Orphan designations pursuant to Section 526 of the Federal Food and Cosmetic Act as amended by the Orphan Drug Act (P.L. 97 414). Rockville, MD; [1/15/1991]. From FDA website (http://www.fda.gov/ForIndustry/DevelopingProductsforRareDiseasesConditions/HowtoapplyforOrphanProductDesignation/default.htm). Accessed 2006 Nov 15.
20. Valeant Pharmaceuticals North America. Cesamet (nabilone) capsules, 1 mg: innovations in omnineuromodulation formulary dossier. Costa Mesa, CA; 2006 Jun 21.
21. Croxford JL. Therapeutic potential of cannabinoids in CNS disease. CNS Drugs. 2003; 17:179-202. [PubMed 12617697]
22. Talbott JA, Teague JW. Marijuana psychosis: acute toxic psychosis associated with the use of Cannabis derivatives. JAMA. 1969; 210:299-302. [PubMed 5394365]
23. Solvay Pharmaceuticals, Inc. Marietta, GA; Personal communication.
24. Haney M, Bisaga A, Foltin RW. Interactions between naltrexone and oral THC in heavy marijuana smokers. Psychopharmacol (Berl). 2003; 166:77-85.
25. Abbott Laboratories. Norvir (ritonavir) soft gelatin capsules and oral solution prescribing information. North Chicago, IL; 2006 Jan.
More about Marinol (dronabinol)
Consumer resources
Professional resources
Other brands: Syndros
Related treatment guides