Generic Name: dronabinol (droe NAH bih nol)
Brand Names: Marinol, Syndros
What is Marinol?
Marinol (dronabinol) is a man-made form of cannabis (also known as marijuana).
Marinol is used to treat loss of appetite that causes weight loss in people with AIDS.
Marinol is also used to treat severe nausea and vomiting caused by cancer chemotherapy. It is usually given after medicines to control nausea and vomiting have been tried without success.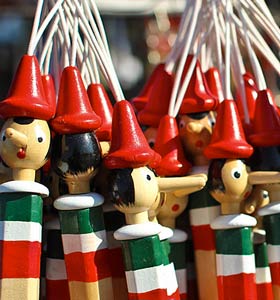 Important information
Marinol may cause new or worsening psychosis (unusual thoughts or behavior), especially if you have ever had depression or mental illness.
Marinol can raise or lower blood pressure, especially in older adults or in people with heart problems.
Call your doctor at once if you have new or worsening mood symptoms, changes in behavior, headaches, vision problems, rapid heartbeats, or severe dizziness.
Marinol may be habit-forming and should be used only by the person it was prescribed for. It should never be given to another person, especially someone who has a history of drug addiction or habitual marijuana use. Keep the medication in a secure place where others cannot get to it.
Avoid using other medicines that affect the central nervous system (such as stimulants, diet pills, cold medicine, pain medication, muscle relaxers, and medicine for seizures, depression, anxiety, mental illness, or Parkinson's disease). These other drugs can add to the effects of Marinol.
Marinol causes effects that will impair your thinking or reactions. Do not drive or do anything that requires you to be awake and alert until the effects wear off.
Before taking this medicine
You should not use Marinol if you are allergic to dronabinol.
You should not take Marinol capsules if you are allergic to sesame oil.
To make sure this medicine is safe for you, tell your doctor if you have ever had:
an allergy to any medication;

epilepsy or other seizure disorder;

heart problems, high or low blood pressure, fainting spells, fast heartbeats;

alcoholism or drug addiction; or

depression, mental illness, or psychosis.
Older adults may be more sensitive to the effects of this medicine.
It is not known whether dronabinol will harm an unborn baby. Tell your doctor if you are pregnant or plan to become pregnant. HIV can be passed to your baby if you are not properly treated during pregnancy. Take all of your HIV medicines as directed to control your infection.
Dronabinol can pass into breast milk and may harm a nursing baby. You should not breast-feed while using this medicine. Women with HIV or AIDS should not breast feed a baby. Even if your baby is born without HIV, the virus may be passed to the baby in your breast milk.
Marinol is not approved for use by anyone younger than 18 years old.
How should I take Marinol?
Take Marinol exactly as it was prescribed for you. Follow all directions on your prescription label. Your doctor may occasionally change your dose. Do not use this medicine in larger or smaller amounts or for longer than recommended.
Dronabinol may be habit-forming. Never share Marinol with another person, especially someone with a history of drug abuse or addiction. Keep the medication in a place where others cannot get to it. Tell your doctor if you feel an increased urge to take more or higher doses than prescribed.
Read all patient information, medication guides, and instruction sheets provided to you. Ask your doctor or pharmacist if you have any questions.
To stimulate appetite, Marinol is usually taken before lunch and dinner.
To prevent nausea and vomiting, Marinol is usually given 1 to 3 hours before your chemotherapy treatment, and then every 2 to 4 hours (up to 6 doses per day). Follow your doctor's instructions.
Marinol may be only part of a complete program of treatment that also includes a special diet. Follow the diet plan created for you by your doctor or nutrition counselor. Get familiar with the list of foods you should eat to help boost your food intake.
Do not crush, chew, break, or open a capsule. Swallow the capsule whole.
Call your doctor if your symptoms do not improve, or if they get worse while using Marinol.
Do not stop using this medicine suddenly after long-term use, or you could have unpleasant withdrawal symptoms. Ask your doctor how to avoid withdrawal symptoms when you stop using this medicine.
Store the capsules in a tightly-closed container in the refrigerator. Do not freeze.
You may also store the capsules at cool room temperature, away from moisture and heat.
Marinol dosing information
Usual Adult Dose for Nausea/Vomiting -- Chemotherapy Induced:
Initial: 5 mg/m2, 1 to 3 hours prior to chemotherapy treatment, then every 2 to 4 hours after chemotherapy for a total of 4 to 6 doses per day.
Usual Adult Dose for Anorexia:
Initial: 2.5 mg orally twice daily, before lunch and supper.

Maximum: 20 mg daily, given in 4 divided doses.
Usual Pediatric Dose for Nausea/Vomiting -- Chemotherapy Induced:
Initial: 5 mg/m2, 1 to 3 hours prior to chemotherapy treatment, then every 2 to 4 hours after chemotherapy for a total of 4 to 6 doses per day.
Dosage Information (comprehensive)
What happens if I miss a dose?
Take the missed dose as soon as you remember. Skip the missed dose if it is almost time for your next scheduled dose. Do not take extra medicine to make up the missed dose.
What happens if I overdose?
Seek emergency medical attention or call the Poison Help line at 1-800-222-1222.
Overdose symptoms may include changes in mood, memory problems, little or no urinating, constipation, loss of energy, problems with speech or coordination, or feeling light-headed.
What should I avoid while taking Marinol?
Avoid driving or operating machinery until you know how this medicine will affect you. Dizziness or severe drowsiness can cause falls or other accidents.
Do not use marijuana while taking Marinol.
Do not drink alcohol while taking this medicine.
Marinol side effects
Get emergency medical help if you have signs of an allergic reaction to Marinol: hives, skin rash or burning; mouth sores; warmth, redness, or tingly feeling; difficult breathing; swelling of your face, lips, tongue, or throat.
Call your doctor at once if you have:
a seizure;

fast or pounding heartbeats;

a light-headed feeling, like you might pass out;

confusion, trouble sleeping, problems with memory or concentration;

unusual changes in mood or behavior;

restlessness, feeling nervous or irritable;

slurred speech, drowsiness;

severe or ongoing nausea, vomiting, or stomach pain; or

increased blood pressure - severe headache, blurred vision, pounding in your neck or ears, anxiety, nosebleed.
Common Marinol side effects may include:
feeling "high";

dizziness, drowsiness, thinking problems;

unusual thoughts or fears;

feelings of extreme happiness; or

nausea, vomiting, stomach pain.
This is not a complete list of side effects and others may occur. Call your doctor for medical advice about side effects. You may report side effects to FDA at 1-800-FDA-1088.
What other drugs will affect Marinol?
Taking Marinol with other drugs that make you sleepy can worsen this effect. Ask your doctor before taking a sleeping pill, narcotic medication, muscle relaxer, or medicine for anxiety, depression, or seizures.
Other drugs may interact with dronabinol, including prescription and over-the-counter medicines, vitamins, and herbal products. Tell your doctor about all your current medicines and any medicine you start or stop using.
More about Marinol (dronabinol)
Consumer resources
Other brands: Syndros
Professional resources
Related treatment guides
Where can I get more information?
Your pharmacist can provide more information about Marinol.
Copyright 1996-2017 Cerner Multum, Inc. Version: 7.01.
Last reviewed: July 26, 2017
Date modified: September 07, 2017