Dexmedetomidine Hydrochloride
Class: Anxiolytics, Sedatives, and Hypnotics; Miscellaneous
VA Class: CN309
Chemical Name: (S)-4-[1-(2,3-Dimethylphenyl)ethyl]-1H-imidazole monohydrochloride
Molecular Formula: C13H16N2•HCl
CAS Number: 145108-58-3
Brands: Precedex
Introduction
Relatively selective α2-adrenergic agonist with sedative properties.1 2 3 4 5 6 7 8 13
Uses for Dexmedetomidine Hydrochloride
Sedation in Critical-care Settings
Sedation of initially intubated and mechanically ventilated patients in an intensive-care setting.1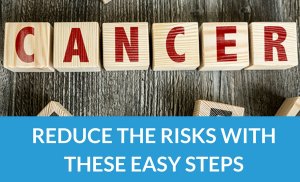 Dexmedetomidine Hydrochloride Dosage and Administration
General
Administration
IV Administration
For solution and drug compatibility information, see Compatibility under Stability.
Administer by IV infusion.1
May adsorb to some types of natural rubber; use administration components made with synthetic or coated natural rubber gaskets.1
Vials are for single use only.1
Dilution
Must be diluted in 0.9% sodium chloride injection prior to administration.1 For preparation of the 4-mcg/mL concentration used for loading and maintenance infusions, add 2 mL of the concentrate (100 mcg/mL) to 48 mL of 0.9% sodium chloride injection.1
Rate of Administration
Administer by slow IV infusion via a controlled-infusion device (pump).1
Rapid IV infusion associated with loss of α2-adrenergic selectivity1 and adverse cardiovascular effects.1 2 3 15 (See Actions and also see Cardiac Arrhythmias under Cautions.)
Dosage
Available as dexmedetomidine hydrochloride; dosage is expressed in terms of dexmedetomidine.1
Adults
Sedation in Critical-care Settings
IV
Initially, 1 mcg/kg as a loading infusion over 10 minutes, followed by maintenance infusion of 0.2–0.7 mcg/kg per hour for ≤24 hours.1
Special Populations
Hepatic Impairment
Consider dosage reduction.1
Renal Impairment
Consider dosage reduction; metabolites may accumulate with long-term infusion.1
Geriatric Patients
Consider dosage reduction.1
Cautions for Dexmedetomidine Hydrochloride
Contraindications
Warnings/Precautions
Warnings
Cardiac Arrhythmias
Bradycardia and sinus arrest reported in young, healthy adults with high vagal tone; also associated with other methods of administration, including rapid IV administration.1
General Precautions
Cardiovascular Precautions
Possible hypotension and bradycardia;1 8 9 may be more pronounced in geriatric patients or those with hypovolemia, diabetes mellitus, or chronic hypertension.16 If treatment is required, consider slowing or stopping dexmedetomidine infusion, increasing IV fluids, elevating lower extremities, and/or vasopressors; consider IV anticholinergic agents (e.g., atropine sulfate, glycopyrrolate) to modify vagal tone.16
Transient hypertension reported with loading dose; treatment generally not required.1
Supraventricular and ventricular tachycardia, atrial fibrillation, extrasystoles, and cardiac arrest reported rarely.1 15
Use with caution in patients with advanced heart block and/or severe ventricular dysfunction.1
Withdrawal Reactions
Potential for withdrawal manifestations (e.g., nervousness,1 agitation,1 headaches,1 rapid rise in blood pressure,1 elevated plasma catecholamine concentrations1 ) if administered chronically and stopped abruptly.1 Should not be administered for >24 hours.1
Nervous System Effects
Some patients observed to be arousable and alert when stimulated; should not be considered as lack of efficacy in the absence of other signs and symptoms.1
Adrenal Insufficiency
Cortisol response to corticotropin stimulation decreased by approximately 40% in dogs after sub-Q infusion of dexmedetomidine for one week; however, no changes noted after single-dose administration.16
Specific Populations
Pregnancy
Category C.1 Use during labor and delivery, including cesarean section deliveries, is not recommended.1
Lactation
Distributed into milk in rats.1 Caution if used in nursing women.1
Pediatric Use
Safety and efficacy not established in children <18 years of age.1
Geriatric Use
Use with caution in patients >65 years of age.1
Hypotension and/or bradycardia may be more pronounced.1
Monitor renal function.1
Renal Impairment
Use with caution.1 (See Renal Impairment under Dosage and Administration.)
Hepatic Impairment
Use with caution.1 (See Dosage and Administration.)
Common Adverse Effects
Hypotension,1 8 hypertension,1 nausea,1 bradycardia,1 8 fever,1 16 vomiting,1 16 hypoxia,1 tachycardia,16 anemia.1
Interactions for Dexmedetomidine Hydrochloride
Metabolized by CYP isoenzymes, principally CYP2A6.1 However, no evidence of clinically important CYP-mediated drug interactions in vitro.1
Agents with Negative Chronotropic Effects
Potential pharmacodynamic interaction (additive pharmacodynamic effects).16 Use with caution.16
Protein-bound Drugs
Pharmacokinetic interaction unlikely.1
Specific Drugs
| Drug | Interaction | Comments |
| --- | --- | --- |
| Anesthetics | | |
| Digoxin | Negligible change in dexmedetomidine protein binding in vitro; negligible displacement of digoxin from protein binding sites in vitro1 | |
| Fentanyl | Negligible change in dexmedetomidine protein binding in vitro1 | |
| Ibuprofen | Negligible displacement of ibuprofen from protein binding sites in vitro1 | |
| Ketorolac | Negligible change in dexmedetomidine protein binding in vitro1 | |
| Lidocaine | Negligible change in dexmedetomidine protein binding in vitro1 | |
| Neuromuscular blocking agents | | No clinically important effect on neuromuscular blockade1 12 |
| Opiate agonists | | |
| Phenytoin | Negligible displacement of phenytoin from protein binding sites in vitro1 | |
| Propranolol | Negligible displacement of propranolol from protein binding sites in vitro1 | |
| Sedatives/hypnotics | | |
| Theophylline | Negligible change in dexmedetomidine protein binding in vitro; negligible displacement of theophylline from protein binding sites in vitro1 | |
| Vasodilators | Additive pharmacologic effects16 | Use with caution16 |
| Warfarin | Negligible displacement of warfarin from protein binding sites in vitro1 | |
Dexmedetomidine Hydrochloride Pharmacokinetics
Distribution
Extent
Rapidly distributed.16
Crosses the placenta and is distributed into milk when administered sub-Q to rats.1
Plasma Protein Binding
Approximately 94%.16
Elimination
Metabolism
Undergoes almost complete biotransformation by direct glucuronidation, aliphatic hydroxylation by CYP2A6, and N-methylation.1 15
Elimination Route
Excreted in urine (95%) and feces (4%).16
Half-life
Terminal elimination half-life is approximately 2 hours.2 3 6
Special Populations
In patients with mild, moderate, or severe hepatic impairment, mean clearance values were 74, 64, or 53%, respectively, of those in healthy subjects.16
Pharmacokinetics of dexmedetomidine metabolites in patients with renal impairment not determined to date; potential for accumulation with long-term infusion.16
Stability
Storage
Parenteral
Injection Concentrate
25°C (may be exposed to temperatures ranging from 15–30°C).1
Compatibility
For information on systemic interactions resulting from concomitant use, see Interactions.
Should not be infused through the same IV line with blood or plasma.1
Parenteral
Solution Compatibility
Compatible1
Dextrose 5%
Lactated Ringer's
Mannitol 20%
Sodium chloride 0.9%
Drug Compatibility
Y-Site Injection Compatibility
Alfentanil HCl
Amikacin sulfate
Aminophylline
Amiodarone HCl
Ampicillin sodium
Ampicillin sodium-sulbactam sodium
Atracurium besylate
Atropine sulfate
Azithromycin
Azetreonam
Bretylium tosylate
Bumetanide
Butorphanol tartrate
Calcium gluconate
Cefazolin sodium
Cefepime HCl
Cefotaxime sodium
Cefoxitin sodium
Ceftizoxime sodium
Ceftriaxone sodium
Cefuroxime sodium
Chlorpromazine HCl
Cimetidine HCl
Ciprofloxacin
Clindamycin phosphate
Co-trimoxazole
Dexamethasone sodium phosphate
Digoxin
Diltiazem HCl
Diphenhydramine HCl
Dobutamine HCl
Dolasetron mesylate
Dopamine HCl
Doxycycline hyclate
Droperidol
Enalaprilat
Ephedrine sulfate
Epinephrine HCl
Erythromycin lactobionate
Esmolol HCl
Etomidate
Famotidine
Fentanyl citrate
Fenoldopam mesylate
Fluconazole
Furosemide
Gentamicin sulfate
Glycopyrrolate
Granisetron HCl
Haloperidol lactate
Heparin sodium
Hydromorphone HCl
Hydroxyzine HCl
Inamrinone lactate
Isoproterenol HCl
Ketorolac tromethamine
Labetalol HCl
Levofloxacin
Lidocaine HCl
Linezolid
Lorazepam
Magnesium sulfate
Meperidine HCl
Methylprednisolone sodium succinate
Metoclopramide HCl
Metronidazole
Midazolam HCl
Milrinone lactate
Mivacurium chloride
Morphine sulfate
Nalbuphine HCl
Nitroglycerin
Norepinephrine bitartrate
Ofloxacin
Ondansetron HCl
Pancuronium bromide
Phenylephrine HCl
Piperacillin sodium-tazobactam sodium
Potassium chloride
Procainamide HCl
Prochlorperazine edisylate
Promethazine HCl
Propofol
Ranitidine HCl
Remifentanil HCl
Rocuronium bromide
Sodium bicarbonate
Sodium nitroprusside
Succinylcholine chloride
Sufentanil citrate
Theophylline
Thiopental sodium
Ticarcillin disodium-clavulanate potassium
Tobramycin sulfate
Vancomycin
Vecuronium bromide
Verapamil
Incompatible
Amphotericin B
Diazepam
Actions
Advice to Patients
Preparations
Excipients in commercially available drug preparations may have clinically important effects in some individuals; consult specific product labeling for details.
Please refer to the ASHP Drug Shortages Resource Center for information on shortages of one or more of these preparations.
Dexmedetomidine Hydrochloride

| Routes | Dosage Forms | Strengths | Brand Names | Manufacturer |
| --- | --- | --- | --- | --- |
| Parenteral | For injection concentrate, for IV infusion | 100 mcg (of dexmedetomidine) per mL | Precedex (preservative-free) | Abbott |
AHFS DI Essentials. © Copyright 2017, Selected Revisions August 1, 2007. American Society of Health-System Pharmacists, Inc., 7272 Wisconsin Avenue, Bethesda, Maryland 20814.
References
1. Abbott Laboratories. Precedex (dexmedetomidine) injection prescribing information. North Chicago, IL; 2000 Feb.
2. Khan ZP, Ferguson CN, Jones RM. Alpha-2 and imidazoline receptor agonists. Anaesthesia. 1999; 54:146-65. [IDIS 424011] [PubMed 10215710]
3. Kamibayashi T, Harasawa K, Maze M. Alpha-2 adrenergic agonists. Can J Anaesth. 1997; 44:R13-R18. [IDIS 388191] [PubMed 9196836]
4. Peden CJ, Prys-Roberts C. Dexmedetomidine—a powerful new adjunct to anaesthesia? Br J Anaesth. 1992; 68:123-5. Editorial.
5. Shipton EA. Alpha-adrenergic agonists in anaesthesia and analgesia. S Afr Med J. 1991; 79:578-80. [IDIS 285945] [PubMed 1674173]
6. Jalonen J, Hynynen M, Kuitunen A et al. Dexmedetomidine as an anesthetic adjunct in coronary artery bypass grafting. Anesthesiology. 1997; 86:331-45. [IDIS 382076] [PubMed 9054252]
7. Aho M, Lehtinen A-M, Erkola O et al. The effect of intravenously administered dexmedetomidine on perioperative hemodynamics and isoflurane requirements in patients undergoing abdominal hysterectomy. Anesthesiology. 1991; 74:997-1002. [IDIS 284603] [PubMed 1675042]
8. Aho MS, Erkola OA, Scheinin H et al. Effect of intravenously administered dexmedetomidine on pain after laparoscopic tubal ligation. Anesth Analg. 1991; 73:112-8. [IDIS 285764] [PubMed 1854025]
9. Lawrence CJ, De Lange S. Effects of a single pre-operative dexmedetomidine dose on isoflurane requirements and peri-operative haemodynamic stability. Anaesthesia. 1997; 52:736-44. [IDIS 390419] [PubMed 9291757]
10. Talke P, Li J, Jain U et al. Effects of perioperative dexmedetomidine infusion in patients undergoing vascular surgery. Anesthesiology. 1995; 82:620-33. [IDIS 344466] [PubMed 7879930]
11. Jaakola M-L, Ali-Melkkila T, Kanto J et al. Dexmedetomidine reduces intraocular pressure, intubation responses and anaesthetic requirements in patients undergoing ophthalmic surgery. Br J Anaesth. 1992; 68:570-5. [IDIS 297845] [PubMed 1351736]
12. Talke PO, Caldwell JE, Richardson CA et al. The effects of dexmedetomidine on neuromuscular blockade in human volunteers. Anesth Analg. 1999; 88:633-9. [IDIS 425244] [PubMed 10072019]
13. Khan ZP, Munday IT, Jones RM et al. Effects of dexmedetomidine on isoflurane requirements in healthy volunteers. 1. Pharmacodynamic and pharmacokinetic interactions. Br J Anaesth. 1999; 83:372-80. [IDIS 434895] [PubMed 10655905]
14. Aho M, Erkola O, Kallio A et al. Dexmedetomidine infusion for maintenance of anesthesia in patients undergoing abdominal hysterectomy. Anesth Analg. 1992; 75:940-6. [IDIS 306164] [PubMed 1359809]
15. Abbott, Abbott Park, IL: Personal communication.
16. Abbott Laboratories. Precedex (dexmedetomidine) injection prescribing information. North Chicago, IL; 2001 Feb.
HID. Trissel LA. Handbook on injectable drugs. 14th ed; Bethesda, MD: American Society of Health-System Pharmacists; 2007:489-95.
More about dexmedetomidine
Consumer resources
Professional resources
Other brands: Precedex
Related treatment guides