Acamprosate Calcium
Class: Central Nervous System Agents, Miscellaneous
VA Class: AD100
Chemical Name: Calcium 3-(acetylamino)propane-1-sulfonate
Molecular Formula: C10H20CaN2O8S2
CAS Number: 77337-73-6
Brands: Campral
Introduction
Synthetic homotaurine derivative that interacts with glutamate and GABA neurotransmitter systems in the CNS.1 7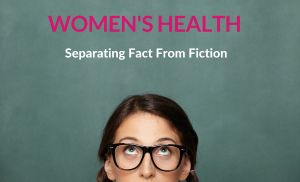 Uses for Acamprosate Calcium
Alcohol Dependence
Maintenance of abstinence from alcohol in patients with alcohol dependence who are abstinent at the time acamprosate therapy is initiated.1 2 3 4 7
Should be used in conjunction with a comprehensive management program that includes psychosocial support.1
Therapeutic benefit not established in patients who have not undergone detoxification and have not achieved abstinence from alcohol ingestion.1
Efficacy not established for the promotion of abstinence from alcohol ingestion in patients who abuse multiple substances.1
Can be used in conjunction with naltrexone or disulfiram.7 8 9
Acamprosate Calcium Dosage and Administration
General
Initiate therapy as soon as possible after the patient has achieved abstinence from alcohol ingestion.1
Therapy can be continued even if the patient relapses.1
Administration
Oral Administration
Administer orally 3 times daily without regard to meals.1 For individuals who regularly eat 3 meals a day, administer with meals (to improve compliance).1
Dosage
Available as acamprosate calcium; dosage expressed in terms of the salt.1
Adults
Alcohol Dependence
Maintenance of Abstinence of Alcohol Ingestion
Oral
666 mg 3 times daily.1
A lower dosage (1.3 grams daily given in 3 unequally divided doses of 666, 333, and 333 mg) also evaluated in clinical studies and may be effective in some patients.1 2 3 4 11
Special Populations
Hepatic Impairment
Dosage adjustment not required in patients with mild to moderate hepatic impairment.1 (See Hepatic Impairment under Cautions.)
Renal Impairment
In patients with moderate renal impairment (Clcr 30–50 mL/minute), 333 mg 3 times daily.1 (See Renal Impairment under Cautions.)
Do not use in patients with severe renal impairment (Clcr<30 mL/minute).1 (See Contraindications under Cautions.)
Geriatric Patients
Select dosage carefully.1 (See Geriatric Use under Cautions.)
Cautions for Acamprosate Calcium
Contraindications
Known hypersensitivity to acamprosate or any ingredient in the formulation.1

Severe renal impairment (Clcr <30mL/minute).1
Warnings/Precautions
General Precautions
Withdrawal Symptoms
Does not eliminate or diminish withdrawal symptoms.1
Suicide
Increased risk of suicide in substance abusers with or without depression.1
Suicidality (i.e., suicidal ideation, suicide attempt) and completed suicide reported.1
Monitor for symptoms of depression and suicidal thinking.1
Specific Populations
Pregnancy
Category C.1
Lactation
Distributed into milk in rats; not known whether distributed into human milk.1 Use caution.1
Pediatric Use
Safety and efficacy not established in children <18 years of age.1 13
Evaluated in a limited number of adolescents 16–19 years of age.10
Geriatric Use
Insufficient experience in patients ≥65 years of age to determine whether geriatric patients respond differently than younger adults; select dosage with caution.1
Increased plasma concentrations in patients with renal impairment; assess renal function periodically since geriatric patients are more likely to have decreased renal function.1
Hepatic Impairment
Pharmacokinetics not altered in patients with mild to moderate hepatic impairment (Child-Pugh class A or B).1 Safety and pharmacokinetics not evaluated in patients with severe hepatic impairment.13
Renal Impairment
Clearance decreased depending on degree of renal impairment.1
Dosage adjustment necessary in patients with Clcr 30–50 mL/minute.1 (See Renal Impairment under Dosage and Administration.)
Contraindicated in severe renal impairment (Clcr <30 mL/minute).1
Common Adverse Effects
Diarrhea1 2 3 4 5 6 and asthenia.1
Interactions for Acamprosate Calcium
Does not induce CYP isoenzymes 1A2 or 3A4; does not inhibit CYP isoenzymes 1A2, 2C9, 2C19, 2D6, 2E1, or 3A4.1
Concomitant use with anxiolytics, hypnotics and sedatives (including benzodiazepines), or nonopiate analgesics not associated with changes in safety profile.1
Specific Drugs
Drug

Interaction

Comments

Alcohol

Pharmacokinetic interaction unlikely1

Antidepressants

Antidepressants: Changes in weight (i.e., loss or gain) reported 1

Desipramine: No change in pharmacokinetics of the antidepressant1

Imipramine: No change in pharmacokinetics of the antidepressant1

Diazepam

Pharmacokinetic interaction unlikely1

Disulfiram

Pharmacokinetic interaction unlikely1

Naltrexone

Increased concentrations of acamprosate; no change in concentrations of naltrexone or its major metabolite, 6-β-naltrexol1

No dosage adjustment recommended1
Acamprosate Calcium Pharmacokinetics
Absorption
Bioavailability
Absolute bioavailability is 11%.1
Food
Food reduces peak plasma concentrations by 42% and AUC by 23%; effect not considered clinically important.1
Distribution
Plasma Protein Binding
Negligible.1
Elimination
Metabolism
Does not undergo metabolism.1
Elimination Route
Excreted principally in urine as unchanged drug.1
Half-life
20–33 hours.1
Special Populations
In patients with moderate or severe renal impairment, peak plasma concentrations are 2-fold or 4-fold higher, respectively, than in healthy individuals.1 Half-life is 1.8-fold or 2.6-fold longer in patients with moderate or severe renal impairment, respectively, than in healthy individuals.1
Stability
Storage
Oral
Tablets
25°C (may be exposed to 15–30°C).1
Actions
Decreases glutamatergic transmission and modulates neuronal hyperexcitability during withdrawal from alcohol.7

Reduces voluntary intake of alcohol in alcohol-dependent animals.1 7 Acamprosate is not known to cause alcohol aversion.1 7

Alcohol ingestion does not result in disulfiram-like reactions.1
Advice to Patients
Risk of psychomotor impairment; importance of exercising caution while driving or operating hazardous machinery until the effects of the drug on the individual are known.1

Risk of suicidality; importance of patients, families, and caregivers notifying clinicians of emergence of suicidality or symptoms of depression.1

Importance of continuing therapy as directed by their clinician, even in the event of a relapse.1

Importance of discussing any renewed use of alcohol with their clinician.1

Advise patients that acamprosate helps maintain abstinence only when used as part of a treatment program that includes counseling and other supportive measures.1

Importance of women informing clinicians if they are or plan to become pregnant or plan to breast-feed.1

Importance of informing clinicians of existing or contemplated concomitant therapy, including prescription and OTC drugs, as well as any concomitant illnesses.1

Importance of informing patients of other important precautionary information.1 (See Cautions)
Preparations
Excipients in commercially available drug preparations may have clinically important effects in some individuals; consult specific product labeling for details.
Please refer to the ASHP Drug Shortages Resource Center for information on shortages of one or more of these preparations.
Acamprosate Calcium

| Routes | Dosage Forms | Strengths | Brand Names | Manufacturer |
| --- | --- | --- | --- | --- |
| Oral | Tablets, delayed-release (enteric-coated) | 333 mg | Campral (with propylene glycol) | Forest |
AHFS DI Essentials. © Copyright 2018, Selected Revisions May 1, 2006. American Society of Health-System Pharmacists, Inc., 4500 East-West Highway, Suite 900, Bethesda, Maryland 20814.
References
1. Forest Pharmaceuticals, Inc. Campral (acamprosate calcium) delayed-release tablets prescribing information. St. Louis, MO; 2004 Jul.
2. Sass H, Soyka M, Mann K et al. Relapse prevention by acamprosate: results from a placebo-controlled study on alcohol dependence. Arch Gen Psychiatry. 1996: 53:673-80.
3. Paille FM, Guelfi JD, Perkins AC et al. Double-blind randomized multicentre trial of acamprosate in maintaining abstinence from alcohol. Alcohol Alcohol. 1995: 30:239-47.
4. Pelc I, Verbanck P. LeBon O et al. Efficacy and safety of acamprosate in the treatment of detoxified alcohol-dependent patients: a 90-day placebo-controlled dose-finding study. Br J Psychiatry. 1997; 171:73-7. [PubMed 9328500]
5. Chick J, Howlett H, Morgan MY et al. United Kingdom multicentre acamprosate study (UKMAS): a 6-month prospective study of acamprosate versus placebo in preventing relapse after withdrawal from alcohol. Alcohol Alcohol. 2000; 35:176-87. [PubMed 10787394]
6. Namkoong K, Lee B-O, Lee P-G et al. Acamprosate in Korean alcohol-dependent patients: a multicentre, randomized, double-blind, placebo-controlled study. Alcohol Alcohol. 2003: 38:135-41.
7. Anon. Acamprosate (Campral) for alcoholism. Med Lett Drugs Ther. 2005: 47:1-3.
8. Kiefer F, Jahn H, Tarnaske T et al. Comparing and combining naltrexone and acamprosate in relapse prevention of alcoholism: a double-blind, placebo-controlled study. Arch Gen Psychiatry. 2003; 60:92-9. [PubMed 12511176]
9. Besson J, Aeby F, Kasas A et al. Combined efficacy of acamprosate and disulfiram in the treatment of alcoholism: a controlled study. Alcohol Clin Exp Res. 1998; 22:573-9. [PubMed 9622434]
10. Niederhofer H, Staffen W. Acamprosate and its efficacy in treating alcohol dependent adolescents. Eur Child Adolesc Psychiatry. 2003; 12:114-8. [PubMed 12768458]
11. Bouza C, Margro A, Muñoz A et al. Efficacy and safety of naltrexone and acamprosate in the treatment of alcohol dependence: a systematic review. Addiction. 2004; 99:811-28. [PubMed 15200577]
12. Mason BJ, Goodman AM, Dixon RM et al. A pharmacokinetic and pharmacodynamic drug interaction study of acamprosate and naltrexone. Neuropsychopharmacology. 2002; 27:596-606. [PubMed 12377396]
13. Forest Research Institute, Jersey City, NJ: Personal communication.
More about acamprosate
Consumer resources
Professional resources
Other brands: Campral
Related treatment guides