toe-bra-MYE-sin
Injection route(Solution;Powder for Solution)
Therapy has been associated with potential neurotoxicity, ototoxicity, and nephrotoxicity. Patients with impaired renal function, advanced age, dehydration, and those who receive high dosage or prolonged therapy are at an increased risk of toxicity. Monitor renal and auditory function during therapy and discontinue therapy or adjust dose if there is evidence of ototoxicity or nephrotoxicity. Aminoglycoside-induced ototoxicity is usually irreversible. Serum concentrations of aminoglycosides should be monitored periodically to assure adequate levels and to avoid potentially toxic levels. Concurrent use of other potentially neurotoxic or nephrotoxic agents, or potent diuretics should be avoided. Tobramycin should be used with caution in premature and neonatal infants because of their renal immaturity and the resulting prolongation of serum half-life of the drug. Aminoglycosides can cause fetal harm when administered to a pregnant woman .
Commonly used brand name(s)
In the U.S.
Available Dosage Forms:
Solution
Powder for Solution
Therapeutic Class: Antibiotic
Chemical Class: Aminoglycoside
Uses For tobramycin
Tobramycin injection is used to treat serious bacterial infections in many different parts of the body.
Tobramycin belongs to the class of medicines known as aminoglycoside antibiotics. It works by killing bacteria or preventing their growth. However, tobramycin will not work for colds, flu, or other virus infections.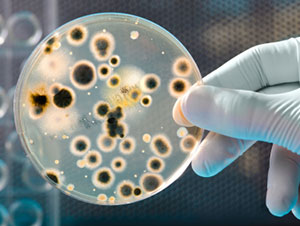 Tobramycin injection is usually used for serious bacterial infections for which other medicines may not work. However, it may also cause some serious side effects, including damage to your hearing, sense of balance, and kidneys. These side effects may be more likely to occur in elderly patients and newborn infants. You and your doctor should talk about the benefits of tobramycin as well as the risks.
tobramycin is to be administered only by or under the immediate supervision of your doctor.
Before Using tobramycin
In deciding to use a medicine, the risks of taking the medicine must be weighed against the good it will do. This is a decision you and your doctor will make. For tobramycin, the following should be considered:
Allergies
Tell your doctor if you have ever had any unusual or allergic reaction to tobramycin or any other medicines. Also tell your health care professional if you have any other types of allergies, such as to foods, dyes, preservatives, or animals. For non-prescription products, read the label or package ingredients carefully.
Pediatric
Appropriate studies performed to date have not demonstrated pediatric-specific problems that would limit the usefulness of tobramycin injection in children. However, tobramycin should be used with caution in premature and newborn infants.
Geriatric
Appropriate studies performed to date have not demonstrated geriatric-specific problems that would limit the usefulness of tobramycin injection in the elderly. However, elderly patients are more likely to develop unwanted effects and to have kidney problems, which may require caution and an adjustment in the dose for patients receiving tobramycin injection.
Pregnancy
| | Pregnancy Category | Explanation |
| --- | --- | --- |
| All Trimesters | D | Studies in pregnant women have demonstrated a risk to the fetus. However, the benefits of therapy in a life threatening situation or a serious disease, may outweigh the potential risk. |
Breast Feeding
There are no adequate studies in women for determining infant risk when using this medication during breastfeeding. Weigh the potential benefits against the potential risks before taking this medication while breastfeeding.
Interactions with Medicines
Although certain medicines should not be used together at all, in other cases two different medicines may be used together even if an interaction might occur. In these cases, your doctor may want to change the dose, or other precautions may be necessary. When you are receiving tobramycin, it is especially important that your healthcare professional know if you are taking any of the medicines listed below. The following interactions have been selected on the basis of their potential significance and are not necessarily all-inclusive.
Using tobramycin with any of the following medicines is usually not recommended, but may be required in some cases. If both medicines are prescribed together, your doctor may change the dose or how often you use one or both of the medicines.
Alcuronium
Atracurium
Cholera Vaccine, Live
Cidofovir
Cisatracurium
Colistimethate Sodium
Decamethonium
Doxacurium
Ethacrynic Acid
Fazadinium
Foscarnet
Furosemide
Gallamine
Hexafluorenium
Lysine
Mannitol
Metocurine
Mivacurium
Pancuronium
Pipecuronium
Rapacuronium
Rocuronium
Succinylcholine
Tubocurarine
Vancomycin
Vecuronium
Using tobramycin with any of the following medicines may cause an increased risk of certain side effects, but using both drugs may be the best treatment for you. If both medicines are prescribed together, your doctor may change the dose or how often you use one or both of the medicines.
Interactions with Food/Tobacco/Alcohol
Certain medicines should not be used at or around the time of eating food or eating certain types of food since interactions may occur. Using alcohol or tobacco with certain medicines may also cause interactions to occur. Discuss with your healthcare professional the use of your medicine with food, alcohol, or tobacco.
Other Medical Problems
The presence of other medical problems may affect the use of tobramycin. Make sure you tell your doctor if you have any other medical problems, especially:
Asthma or
Sulfite allergy, history of—tobramycin contains sodium bisulfite which may cause an allergic reaction in patients with these conditions.
Burns, extensive or
Cystic fibrosis—Use with caution. Your doctor may need to change your dose if you have these conditions.
Kidney disease—Higher blood levels of tobramycin may result, which increases the risk of serious side effects.
Kidney disease, severe or
Muscle problems or
Myasthenia gravis (severe muscle weakness) or
Nerve problems or
Parkinson's disease—Use with caution. May make these conditions worse.
Proper Use of tobramycin
A nurse or other trained health professional will give you tobramycin. tobramycin is given as a shot into a muscle or into a vein. tobramycin should not be given into the eyes.
To help clear up your infection completely, keep using tobramycin for the full time of treatment, even if you begin to feel better after a few days. Also, tobramycin works best when there is a constant amount in the blood. To help keep the amount constant, you must receive tobramycin on a regular schedule.
To keep your kidneys working well and help prevent kidney problems, drink extra fluids so you will pass more urine while you are receiving tobramycin.
Precautions While Using tobramycin
Your doctor will check your progress closely while you or your child are receiving tobramycin. This will allow your doctor to see if the medicine is working properly and to decide if you or your child should continue to receive it. Blood, urine, hearing, and nerve tests may be needed to check for unwanted effects. Electrolytes (e.g., calcium, magnesium, and potassium) in the blood should also be monitored by your doctor.
If your or your child's symptoms do not improve within a few days, or if they become worse, check with your doctor.
Using tobramycin while you are pregnant can harm your unborn baby. Use an effective form of birth control to keep from getting pregnant. If you think you have become pregnant while using the medicine, tell your doctor right away.
tobramycin may cause serious allergic reactions, including anaphylaxis, which can be life-threatening and require immediate medical attention. Call your doctor right away if you or your child have blistering, peeling, or loosening of the skin; itching; hives; hoarseness; shortness of breath; sores, ulcers, or white spots in the mouth or on the lips; trouble breathing; trouble swallowing; or any swelling of your hands, face, or mouth after you receive tobramycin.
Stop using tobramycin and check with your doctor right away if you or your child have sudden decrease in hearing or loss of hearing, which may be accompanied by dizziness and ringing in the ears. Tell your doctor if you or your child have dizziness or lightheadedness; feeling of constant movement of self or surroundings; or sensation of spinning. These may be symptoms of damage to your hearing or sense of balance.
Check with your doctor right away if you or your child have blood in the urine, change in frequency of urination or amount of urine, difficulty with breathing, drowsiness, increased thirst, loss of appetite, nausea or vomiting, swelling of feet or lower legs, or weakness. These may be symptoms of a serious kidney problem.
tobramycin may cause nerve problems. Check with your doctor right away if you or your child have numbness, skin tingling, muscle twitching, or seizures.
Make sure your doctor knows that you or your child are using tobramycin before having a surgery or other procedures that require you to receive a numbing medicine (e.g., anesthetics, neuromuscular blocking agents). Using tobramycin injection together with numbing medicines may increase your risk of having difficulty in breathing, drowsiness, inability to breathe without assistance, or unusual tiredness or weakness.
Do not take other medicines unless they have been discussed with your doctor. This includes prescription or nonprescription (over-the-counter [OTC]) medicines and herbal or vitamin supplements.
tobramycin Side Effects
Along with its needed effects, a medicine may cause some unwanted effects. Although not all of these side effects may occur, if they do occur they may need medical attention.
Check with your doctor or nurse immediately if any of the following side effects occur:
Incidence not known
Black, tarry stools
bleeding gums
blood in the urine or stools
chills
cloudy urine
clumsiness
continuing ringing or buzzing or other unexplained noise in the ears
cough
cracks in the skin
decrease in the amount of urine
dizziness or lightheadedness
feeling of constant movement of self or surroundings
feeling of fullness in the ears
fever
loss of balance
loss of heat from the body
loss or change in hearing
nausea
pale skin
pinpoint red spots on the skin
red, swollen skin
scaly skin
sensation of spinning
shortness of breath
sore throat
trouble in hearing
troubled breathing with exertion
ulcers, sores, or white spots in the mouth
unsteadiness
unusual bleeding or bruising
unusual tiredness or weakness
vomiting
Get emergency help immediately if any of the following symptoms of overdose occur:
Symptoms of overdose
Inability to breath without assistance
Some side effects may occur that usually do not need medical attention. These side effects may go away during treatment as your body adjusts to the medicine. Also, your health care professional may be able to tell you about ways to prevent or reduce some of these side effects. Check with your health care professional if any of the following side effects continue or are bothersome or if you have any questions about them:
Incidence not known
Confusion about identity, place, and time
diarrhea
headache
hives or welts
itching
pain at the injection site
redness of the skin
skin rash
unusual drowsiness, dullness, tiredness, weakness, or feeling of sluggishness
Other side effects not listed may also occur in some patients. If you notice any other effects, check with your healthcare professional.
Call your doctor for medical advice about side effects. You may report side effects to the FDA at 1-800-FDA-1088.
See also: Side effects (in more detail)
The use of the Truven Health products is at your sole risk. These products are provided "AS IS" and "as available" for use, without warranties of any kind, either express or implied. Truven Health and Drugs.com make no representation or warranty as to the accuracy, reliability, timeliness, usefulness or completeness of any of the information contained in the products. Additionally, TRUVEN HEALTH MAKES NO REPRESENTATION OR WARRANTIES AS TO THE OPINIONS OR OTHER SERVICE OR DATA YOU MAY ACCESS, DOWNLOAD OR USE AS A RESULT OF USE OF THE THOMSON REUTERS HEALTHCARE PRODUCTS. ALL IMPLIED WARRANTIES OF MERCHANTABILITY AND FITNESS FOR A PARTICULAR PURPOSE OR USE ARE HEREBY EXCLUDED. Truven Health does not assume any responsibility or risk for your use of the Truven Health products.
Copyright 2017 Truven Health Analytics, Inc. All Rights Reserved.