Dilaudid-HP (Injection)
Generic Name: hydromorphone (Injection route)
hye-droe-MOR-fone hye-droe-KLOR-ide
Injection route(Powder for Solution;Solution)
HYDROmorphone is a potent Schedule II opioid agonist that has the highest potential for abuse and risk of producing respiratory depression. Alcohol, other opioids, and central nervous system depressants (sedative-hypnotics) potentiate the respiratory depressant effects of HYDROmorphone, increasing the risk of respiratory depression that might result in death. Dilaudid-HP(R) and HYDROmorphone hydrochloride injection (high potency formulation (HPF)) are highly concentrated solutions of HYDROmorphone that are intended for use only in opioid-tolerant patients. Do not confuse Dilaudid-HP(R) or HYDROmorphone hydrochloride injection (high potency formulation (HPF)) with standard parenteral formulations of HYDROmorphone or other opioids, as overdose and death could result .
Commonly used brand name(s)
In the U.S.
Available Dosage Forms:
Solution
Powder for Solution
Therapeutic Class: Analgesic
Chemical Class: Hydromorphone
Uses For Dilaudid-HP
Hydromorphone injection is used to treat moderate to severe pain. It belongs to the group of medicines called narcotic analgesics (pain medicines) and acts on the central nervous system (CNS) to relieve pain. Do not use this medicine for mild pain or pain that you only have once in a while or "as needed."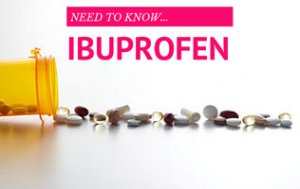 When hydromorphone is used for a long time, it may become habit-forming, causing mental or physical dependence. However, people who have continuing pain should not let the fear of dependence keep them from using narcotics to relieve the pain. Mental dependence (addiction) is not likely to occur when narcotics are used for this purpose. Physical dependence may lead to withdrawal side effects if treatment is stopped suddenly. Severe withdrawal side effects can usually be prevented by gradually reducing the dose over a period of time.
This medicine is available only with your doctor's prescription.
Before Using Dilaudid-HP
In deciding to use a medicine, the risks of taking the medicine must be weighed against the good it will do. This is a decision you and your doctor will make. For this medicine, the following should be considered:
Allergies
Tell your doctor if you have ever had any unusual or allergic reaction to this medicine or any other medicines. Also tell your health care professional if you have any other types of allergies, such as to foods, dyes, preservatives, or animals. For non-prescription products, read the label or package ingredients carefully.
Pediatric
Appropriate studies have not been performed on the relationship of age to the effects of hydromorphone injection in the pediatric population. Safety and efficacy have not been established.
Geriatric
Appropriate studies performed to date have not demonstrated geriatric-specific problems that would limit the usefulness of hydromorphone injection in the elderly. However, elderly patients are more likely to have age-related liver, kidney, or heart problems, which may require caution and an adjustment in the dose for patients receiving hydromorphone injection.
Pregnancy
| | Pregnancy Category | Explanation |
| --- | --- | --- |
| All Trimesters | C | Animal studies have shown an adverse effect and there are no adequate studies in pregnant women OR no animal studies have been conducted and there are no adequate studies in pregnant women. |
Breast Feeding
Studies suggest that this medication may alter milk production or composition. If an alternative to this medication is not prescribed, you should monitor the infant for side effects and adequate milk intake.
Interactions with Medicines
Although certain medicines should not be used together at all, in other cases two different medicines may be used together even if an interaction might occur. In these cases, your doctor may want to change the dose, or other precautions may be necessary. When you are receiving this medicine, it is especially important that your healthcare professional know if you are taking any of the medicines listed below. The following interactions have been selected on the basis of their potential significance and are not necessarily all-inclusive.
Using this medicine with any of the following medicines is not recommended. Your doctor may decide not to treat you with this medication or change some of the other medicines you take.
Using this medicine with any of the following medicines is usually not recommended, but may be required in some cases. If both medicines are prescribed together, your doctor may change the dose or how often you use one or both of the medicines.
Alfentanil
Alprazolam
Anileridine
Aripiprazole
Asenapine
Baclofen
Brofaromine
Bromazepam
Bromopride
Buprenorphine
Buspirone
Butabarbital
Butalbital
Butorphanol
Carbinoxamine
Cariprazine
Carisoprodol
Chloral Hydrate
Chlordiazepoxide
Chlorpromazine
Chlorzoxazone
Clobazam
Clonazepam
Clorazepate
Clorgyline
Clozapine
Codeine
Cyclobenzaprine
Dantrolene
Desflurane
Dexmedetomidine
Dezocine
Diazepam
Dihydrocodeine
Diphenhydramine
Donepezil
Doxylamine
Enflurane
Estazolam
Eszopiclone
Ethchlorvynol
Fentanyl
Flibanserin
Flunitrazepam
Fluphenazine
Flurazepam
Fospropofol
Furazolidone
Halazepam
Haloperidol
Halothane
Hydrocodone
Hydromorphone
Hydroxyzine
Iloperidone
Iproniazid
Isocarboxazid
Isoflurane
Ketamine
Ketazolam
Lazabemide
Levorphanol
Linezolid
Lorazepam
Lormetazepam
Loxapine
Lurasidone
Meclizine
Medazepam
Meperidine
Mephenesin
Mephobarbital
Meprobamate
Meptazinol
Mesoridazine
Metaxalone
Methadone
Methocarbamol
Methohexital
Midazolam
Moclobemide
Molindone
Morphine
Morphine Sulfate Liposome
Nalbuphine
Nialamide
Nitrazepam
Nitrous Oxide
Olanzapine
Opium
Orphenadrine
Oxazepam
Oxycodone
Oxymorphone
Paliperidone
Pargyline
Pentazocine
Pentobarbital
Periciazine
Perphenazine
Phenelzine
Phenobarbital
Pimavanserin
Pimozide
Prazepam
Procarbazine
Promazine
Promethazine
Propofol
Propoxyphene
Quazepam
Quetiapine
Ramelteon
Rasagiline
Remifentanil
Risperidone
Secobarbital
Selegiline
Sevoflurane
Sodium Oxybate
Sufentanil
Suvorexant
Tapentadol
Temazepam
Thiopental
Thioridazine
Thiothixene
Tizanidine
Toloxatone
Tramadol
Tranylcypromine
Triazolam
Trifluoperazine
Zaleplon
Ziprasidone
Zolpidem
Interactions with Food/Tobacco/Alcohol
Certain medicines should not be used at or around the time of eating food or eating certain types of food since interactions may occur. Using alcohol or tobacco with certain medicines may also cause interactions to occur. The following interactions have been selected on the basis of their potential significance and are not necessarily all-inclusive.
Using this medicine with any of the following is usually not recommended, but may be unavoidable in some cases. If used together, your doctor may change the dose or how often you use this medicine, or give you special instructions about the use of food, alcohol, or tobacco.
Other Medical Problems
The presence of other medical problems may affect the use of this medicine. Make sure you tell your doctor if you have any other medical problems, especially:
Addison disease (adrenal gland problem) or
Alcohol abuse, acute or
Asthma, severe or
Breathing problems, severe (eg, low oxygen levels) or
Chronic obstructive pulmonary disease (COPD) or
Cor pulmonale (serious heart condition) or
Drug dependence, especially narcotic abuse or dependence, or history of or
Gallbladder disease or gallstones or
Head injury, history of or
Hypothyroidism (an underactive thyroid) or
Kyphoscoliosis (curvature of the spine with breathing problems) or
Mental illness, history of or
Problems with passing urine or
Prostatic hypertrophy (enlarged prostate, BPH)—Use with caution. May increase risk for more serious side effects.
Hypotension (low blood pressure) or
Pancreatitis (inflammation of the pancreas) or
Seizures, history of—Use with caution. May make these conditions worse.
Kidney disease or
Liver disease—Use with caution. The effects may be increased because of slower removal of the medicine from the body.
Proper Use of hydromorphone
This section provides information on the proper use of a number of products that contain hydromorphone. It may not be specific to Dilaudid-HP. Please read with care.
A nurse or other trained health professional will give you this medicine in a hospital. This medicine may be given as a shot under the skin, as a shot into one of your muscles, or through a needle placed in one of your veins.
Hydromorphone injection may sometimes be given at home to patients who do not need to be in the hospital. If you are using this medicine at home, your doctor will teach you how to prepare and inject the medicine. Be sure you understand the instructions before giving yourself an injection.
You will be shown the body areas where this shot can be given. Use a different body area each time you give yourself a shot. Keep track of where you give each shot to make sure you rotate body areas.
Use a new needle and syringe each time you inject the medicine.
If the medicine in the vial has changed color, or if you see particles in it, do not use it.
Use only the brand of this medicine that your doctor prescribed. Different brands may not work the same way.
Dosing
The dose of this medicine will be different for different patients. Follow your doctor's orders or the directions on the label. The following information includes only the average doses of this medicine. If your dose is different, do not change it unless your doctor tells you to do so.
The amount of medicine that you take depends on the strength of the medicine. Also, the number of doses you take each day, the time allowed between doses, and the length of time you take the medicine depend on the medical problem for which you are using the medicine.
For injection (intramuscular or subcutaneous) dosage forms:

For moderate to severe pain:

For patients who are not taking opioid medicines (not opioid-tolerant):

Adults—At first, 1 to 2 milligrams (mg) injected under the skin or into one of your muscles every 2 to 3 hours as needed. Your doctor may adjust your dose as needed.
Children—Use and dose must be determined by your doctor.

For patients who are already taking opioid medicines (opioid-tolerant):

Adults—Your dose is based on the narcotic pain medicine you are already receiving. Your doctor may adjust your dose as needed.
Children—Use and dose must be determined by your doctor.
Missed Dose
Call your doctor or pharmacist for instructions.
Storage
Keep out of the reach of children.
Store the medicine in a closed container at room temperature, away from heat, moisture, and direct light. Keep from freezing.
Do not keep outdated medicine or medicine no longer needed.
Ask your healthcare professional how you should dispose of any medicine you do not use.
Precautions While Using Dilaudid-HP
It is very important that your doctor check your progress while you are receiving this medicine. This will allow your doctor to see if the medicine is working properly and to decide if you should continue to take it.
This medicine will add to the effects of alcohol and other CNS depressants (medicines that can make you drowsy or less alert) and may cause serious side effects. Some examples of CNS depressants are antihistamines or medicine for allergies or colds; sedatives, tranquilizers, or sleeping medicine; other prescription pain medicine or narcotics; medicine for seizures or barbiturates; muscle relaxants; or anesthetics, including some dental anesthetics. Check with your doctor before drinking alcohol or taking any of the medicines listed above while you are using this medicine.
This medicine may be habit-forming. If you feel that the medicine is not working as well, do not use more than your prescribed dose. Call your doctor for instructions.
Dizziness, lightheadedness, or fainting may occur when you get up suddenly from a lying or sitting position. Getting up slowly may help lessen this problem. Also, lying down for a while may relieve the dizziness or lightheadedness.
This medicine may make you dizzy, drowsy, confused, or disoriented. Make sure you know how you react to this medicine before you drive, use machines, or do anything else that could be dangerous if you are dizzy or not alert.
Using narcotics for a long time can cause severe constipation. To prevent this, your doctor may direct you to take laxatives, drink a lot of fluids, or increase the amount of fiber in your diet. Be sure to follow the directions carefully, because continuing constipation can lead to more serious problems.
This medicine may cause serious allergic reactions, including anaphylaxis. Anaphylaxis can be life-threatening and requires immediate medical attention. Call your doctor right away if you have a rash; itching; hoarseness; trouble breathing; trouble swallowing; or any swelling of your hands, face, or mouth while you are receiving this medicine.
If you have been using this medicine regularly for several weeks or longer, do not suddenly stop using it without checking with your doctor. Your doctor may want you to gradually reduce the amount you are using before stopping it completely. This may help prevent worsening of your condition and reduce the possibility of withdrawal symptoms, such as abdominal or stomach cramps, anxiety, fever, nausea, runny nose, sweating, tremors, or trouble with sleeping.
Some babies who are born to mothers physically dependent on this medicine will also be physically dependent and may have breathing problems and withdrawal symptoms. This could be life-threatening and requires immediate medical attention. Check with your doctor right away if your baby has difficulty with breathing, shortness of breath, excessive crying, irritability, fever, vomiting, or tremors.
Do not take other medicines unless they have been discussed with your doctor. This includes prescription or nonprescription (over-the-counter [OTC]) medicines and herbal or vitamin supplements.
Dilaudid-HP Side Effects
Along with its needed effects, a medicine may cause some unwanted effects. Although not all of these side effects may occur, if they do occur they may need medical attention.
Check with your doctor or nurse immediately if any of the following side effects occur:
Incidence not known
Abdominal or stomach pain
blurred vision
change in consciousness
change in the ability to see colors, especially blue or yellow
chest pain or discomfort
cold, clammy skin
confusion
cough
difficult or troubled breathing
dizziness
fast, pounding, or irregular heartbeat or pulse
headache
irregular, fast, slow, or shallow breathing
lightheadedness, dizziness, or fainting
loss of appetite
low blood pressure
noisy breathing
pale or blue lips, fingernails, or skin
severe constipation
severe vomiting
shortness of breath
sleeplessness
slow or irregular heartbeat
sweating
tightness in the chest
trouble with sleeping
unable to sleep
unusual tiredness
very slow heartbeat or pulse
vomiting
wheezing
Get emergency help immediately if any of the following symptoms of overdose occur:
Symptoms of overdose
Change in consciousness
cold and clammy skin
convulsions (seizures)
drowsiness that is so severe you are not able to answer when spoken to or, if asleep, cannot be awakened
pale or blue lips, fingernails, or skin
pinpoint (small) pupils in the eyes
sleepiness or unusual drowsiness
slow heartbeat
unable to speak
very slow or troubled breathing
weak muscle tone
Some side effects may occur that usually do not need medical attention. These side effects may go away during treatment as your body adjusts to the medicine. Also, your health care professional may be able to tell you about ways to prevent or reduce some of these side effects. Check with your health care professional if any of the following side effects continue or are bothersome or if you have any questions about them:
Incidence not known
Anxiety
burning, crawling, itching, numbness, prickling, "pins and needles", or tingling feelings
bad, unusual, or unpleasant (after) taste
change in taste
chills
constricted, pinpoint, or small pupils (black part of the eye)
decrease in the frequency or amount of urination
diarrhea
difficulty having a bowel movement (stool)
difficulty in passing urine (dribbling)
double vision
dry mouth
false or unusual sense of well-being
fast or rapid breathing
feeling of warmth
hives or welts
irritability
itching
loss of appetite
muscle stiffness or tightness
nausea
painful urination
redness, pain, or swelling at the injection site
redness of the face, neck, arms, and occasionally, upper chest
relaxed or calm feeling
seeing, hearing, or feeling things that are not there
seeing double
shaking
sleepiness
uncontrolled eye movements
upper stomach pain
weight loss
Other side effects not listed may also occur in some patients. If you notice any other effects, check with your healthcare professional.
Call your doctor for medical advice about side effects. You may report side effects to the FDA at 1-800-FDA-1088.
See also: Side effects (in more detail)
The use of the Truven Health products is at your sole risk. These products are provided "AS IS" and "as available" for use, without warranties of any kind, either express or implied. Truven Health and Drugs.com make no representation or warranty as to the accuracy, reliability, timeliness, usefulness or completeness of any of the information contained in the products. Additionally, TRUVEN HEALTH MAKES NO REPRESENTATION OR WARRANTIES AS TO THE OPINIONS OR OTHER SERVICE OR DATA YOU MAY ACCESS, DOWNLOAD OR USE AS A RESULT OF USE OF THE THOMSON REUTERS HEALTHCARE PRODUCTS. ALL IMPLIED WARRANTIES OF MERCHANTABILITY AND FITNESS FOR A PARTICULAR PURPOSE OR USE ARE HEREBY EXCLUDED. Truven Health does not assume any responsibility or risk for your use of the Truven Health products.
Copyright 2016 Truven Health Analytics, Inc. All Rights Reserved.
More about Dilaudid-HP (hydromorphone)
Consumer resources
Other brands: Exalgo, Palladone
Professional resources
Other Formulations
Related treatment guides