Adcetris
Generic Name: brentuximab vedotin (bren TUX i mab ve DOE tin)
Brand Names: Adcetris
Medically reviewed on December 5, 2017
What is Adcetris?
Adcetris (brentuximab vedotin) is a cancer medicine that interferes with the growth and spread of cancer cells in the body.
Adcetris is used to treat classical Hodgkin lymphoma that could relapse or has already relapsed after a stem cell transplant or treatment with other cancer medications.
Adcetris is also used to treat anaplastic large cell lymphoma that affects organs throughout the body (systemic) or that is confined only to the skin (primary cutaneous). It is usually given for these conditions after other treatments have failed.
Adcetris was approved for anaplastic large cell lymphoma by the US Food and Drug Administration (FDA) on an "accelerated" basis. In clinical studies, brentuximab vedotin produced complete or partial remission in many people. However, further studies are needed to determine if this medicine can lengthen survival time.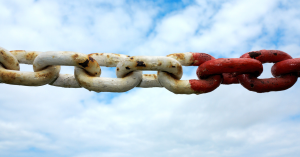 Important information
You should not receive Adcetris if you are also receiving another cancer medicine called bleomycin (Blenoxane).
Adcetris may cause a serious brain infection that can lead to disability or death. Call your doctor right away if you have any mood or behavior changes, confusion, memory problems, decreased vision, weakness on one side of your body, or problems with speech or walking. These symptoms may start gradually and get worse quickly.
Before taking this medicine
You should not receive Adcetris if you are allergic to brentuximab vedotin, or:
if you are also receiving another cancer medicine called bleomycin (Blenoxane).
To make sure Adcetris is safe for you, tell your doctor if you have:
liver disease;

kidney disease; or

peripheral vascular disease such as Raynaud's syndrome.
Adcetris can harm an unborn baby. Do not use this medicine if you are pregnant. Use effective birth control to prevent pregnancy, whether you are a man or a woman. The use of this medicine by either parent may cause birth defects.
Keep using birth control for at least 6 months after your last dose of Adcetris. Tell your doctor right away if a pregnancy occurs while either the mother or the father is using Adcetris.
It is not known whether brentuximab vedotin passes into breast milk or if it could harm a nursing baby. You should not breast-feed while you are using Adcetris.
How is Adcetris given?
Adcetris is injected into a vein through an IV. You will receive this injection in a clinic or hospital setting.
You may be given other medications to help prevent serious side effects or allergic reaction. Keep using these medicines for as long as your doctor has prescribed.
Adcetris is usually given once every 3 weeks for up to 16 treatment cycles, or until your body no longer responds to the medication. Follow your doctor's dosing instructions very carefully.
Adcetris can lower blood cells that help your body fight infections and help your blood to clot. Your blood will need to be tested often. Your cancer treatments may be delayed based on the results of these tests.
If you need surgery, tell the surgeon ahead of time that you are using Adcetris. You may need to stop using the medicine for a short time.
Adcetris dosing information
Usual Adult Dose for Lymphoma:
Initial dose: 1.8 mg/kg IV over 30 minutes every 3 weeks
Maximum dose: 180 mg

Comments:
-Administer as an IV infusion over 30 minutes every 3 weeks until disease progression or unacceptable toxicity.
-For classical HL post-auto-HSCT consolidation treatment, treatment should be initiated within 4 to 6 weeks post-auto-HSCT or upon recovery from auto-HSCT. These patients should continue treatment until a maximum of 16 cycles, disease progression, or unacceptable toxicity.

Uses:
-Classical HL after failure of autologous hematopoietic stem cell transplantation (auto-HSCT) or after failure of at least two prior multi-agent chemotherapy regimens in patients who are not auto-HSCT candidates
-For the treatment of patients with classical HL at high risk of relapse or progression as post-auto-HSCT consolidation
-For treatment of patients with systemic anaplastic large cell lymphoma sALCL after failure of at least one prior multi-agent chemotherapy regimen
See also: Dosage Information (in more detail)
What happens if I miss a dose?
Call your doctor if you miss an appointment for your Adcetris injection.
What happens if I overdose?
Seek emergency medical attention or call the Poison Help line at 1-800-222-1222.
What should I avoid while receiving Adcetris?
Do not receive a "live" vaccine while using Adcetris. Live vaccines include measles, mumps, rubella (MMR), polio, rotavirus, typhoid, yellow fever, varicella (chickenpox), zoster (shingles), and nasal flu (influenza) vaccine.
Avoid being near people who are sick or have infections. Tell your doctor at once if you develop signs of infection.
This medicine can pass into body fluids (urine, feces, vomit). For at least 48 hours after you receive a dose, avoid allowing your body fluids to come into contact with your hands or other surfaces. Caregivers should wear rubber gloves while cleaning up a patient's body fluids, handling contaminated trash or laundry or changing diapers. Wash hands before and after removing gloves. Wash soiled clothing and linens separately from other laundry.
Adcetris side effects
Get emergency medical help if you have signs of an allergic reaction to Adcetris (hives, difficult breathing, swelling in your face or throat) or a severe skin reaction (fever, sore throat, burning in your eyes, skin pain, red or purple skin rash that spreads and causes blistering and peeling).
Some side effects may occur during the injection or within 24 hours afterward. Tell your caregiver right away if you feel dizzy, nauseated, chilled or feverish, or if you have itching or trouble breathing.
Adcetris may cause a serious viral infection of the brain that can lead to disability or death. Call your doctor right away if you have any change in your mental state, decreased vision, weakness on one side of your body, or problems with speech or walking. These symptoms may start gradually and get worse quickly.
Also call your doctor at once if you have any of these other side effects, even if they occur several months after you receive Adcetris, or after your treatment ends.
numbness, weakness, burning pain, tingly feeling, or loss of feeling in your arms or legs;

sudden chest pain or discomfort, wheezing, dry cough, feeling short of breath;

easy bruising, unusual bleeding (nose, mouth, vagina, or rectum), purple or red pinpoint spots under your skin;

low red blood cells (anemia) - pale skin, unusual tiredness, feeling light-headed or short of breath, cold hands and feet;

signs of infection - fever, chills, mouth or throat pain, skin sores, cough with mucus, pain or burning when you urinate;

signs of tumor cell breakdown - lower back pain, blood in your urine, little or no urinating; numbness or tingly feeling around your mouth; muscle weakness or tightness; fast or slow heart rate, weak pulse, confusion, fainting;

liver or pancreas problems - severe pain in your upper stomach (may spread to your back), nausea and vomiting, tired feeling, loss of appetite, dark urine, clay-colored stools, jaundice (yellowing of the skin or eyes); or

stomach problems - severe constipation, new or worsening stomach pain, bloody or tarry stools, coughing up blood or vomit that looks like coffee grounds.
Common Adcetris side effects may include:
numbness or tingling in your hands or feet;

trouble moving your hands or feet;

anemia, fever, infections, easy bruising or bleeding;

cold symptoms such as stuffy nose, sneezing, cough, sore throat;

nausea, vomiting, diarrhea;

skin rash; or

feeling tired.
This is not a complete list of side effects and others may occur. Call your doctor for medical advice about side effects. You may report side effects to FDA at 1-800-FDA-1088.
See also: Side effects (in more detail)
What other drugs will affect Adcetris?
Many drugs can interact with brentuximab vedotin. Not all possible interactions are listed here. Tell your doctor about all your current medicines and any you start or stop using, especially:
St. John's wort;

an antibiotic or antifungal medicine;

antiviral medicine to treat hepatitis, HIV, or AIDS;

heart medication;

seizure medicine; or

tuberculosis medications.
This list is not complete and many other drugs can interact with brentuximab vedotin. This includes prescription and over-the-counter medicines, vitamins, and herbal products. Give a list of all your medicines to any healthcare provider who treats you.
Further information
Remember, keep this and all other medicines out of the reach of children, never share your medicines with others, and use this medication only for the indication prescribed.
Always consult your healthcare provider to ensure the information displayed on this page applies to your personal circumstances.
Copyright 1996-2018 Cerner Multum, Inc. Version: 3.01.
More about Adcetris (brentuximab)
Consumer resources
Professional resources
Related treatment guides