Amyotrophic Lateral Sclerosis (ALS):
Evolving Science For a Fatal Disease
Medically reviewed by Leigh Ann Anderson, PharmD. Last updated on Oct 25, 2020.
ALS: What's in a Name?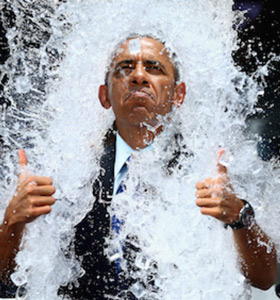 Unlike breast cancer or heart disease that garner massive amounts of fund-raising through their colorful and well-supported campaigns, Amyotrophic Lateral Sclerosis (ALS) is not as well-known.
ALS is a devastating neurodegenerative (nerve) disease still without a cure.
ALS leads to a slow degeneration of nerve cells that control muscle movements and result in loss of muscle control and eventual breathing.
As many as 30,000 Americans may currently be affected by ALS, with 5,000 new cases diagnosed each year.
In 2014, a massive "Ice Bucket Challenge" and a Hollywood movie brought attention to the disease, but, (as with many disease awareness campaigns) things have now quieted down. So what is the current status of ALS, and what advances are on the horizon?
ALS: Seven Fast Facts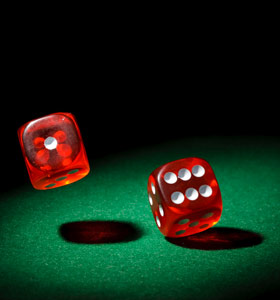 Amyotrophic Lateral Sclerosis (ALS) is a fatal disease without a cure and the exact cause of ALS is not known, although genetics may play a part in some patients.
ALS leads to the death of nerve cells in the brain that control voluntary movement, like swallowing, muscle movement, speech, and breathing.
ALS plays no favorites - it can strike anyone, but is most common in whites, males, and people over the age of 60.
At this time, it is not possible to prevent ALS. Every 90 minutes, someone is diagnosed with the disease and someone passes away from it, according to the ALS Association.
Most people with ALS maintain vision, hearing, touch, smell, and taste. However, weakness, muscle wasting, paralysis, and loss of lung function eventually occur.
ALS is also known as Lou Gehrig's disease, named after a beloved American baseball legend who died of ALS complications in 1941.
In 2014, the popular "Ice Bucket Challenge" took the nation by storm to raise awareness and money for ALS research. Since the Ice Bucket Challenge, The ALS Association has committed millions of dollars toward its mission and worldwide research into treatments and a cure.
What Causes ALS?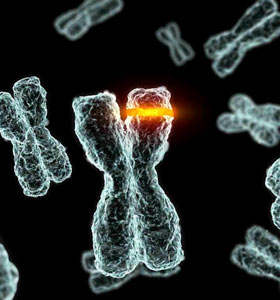 The exact causes of ALS are not known but are under active research. In about 5% to 10% of cases it runs in families and may be hereditary. In familial ALS, there is a 50% chance each offspring will inherit the gene mutation and may develop the disease.
The remaining 90% to 95% of cases have no clearly defined cause.
Contributing factors may include:
Autoimmune disease: In ALS, the body attacks its own nerves.
Chemical imbalance: Too much glutamate, a chemical that initiates nerve signals, may cause the motor neurons to die.
Frequent chemical exposure: Exposure to chemicals such as fertilizers and pesticides used in lawn care; also men who serve in the military seem to be at greater risk.
Genetics: Your risk is greater if a family member has thyroid disease or an autoimmune disease.
ALS Treatments: Rilutek and Tiglutik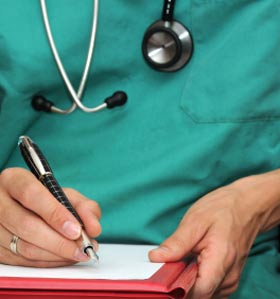 Most people with ALS become paralyzed and die from respiratory failure, usually within three to five years from when the symptoms first appear, so a treatment is desperately needed. At this time, only two medications are approved by the FDA for treatment of ALS, riluzole (Rilutek, Tiglutik, Exservan) and edaravone (Radicava).
In 1995, the FDA approved the first treatment for ALS known as Rilutek (riluzole).
Riluzole blocks the nerve cell messenger glutamate, an amino acid that sends messages from your brain to your muscles. People with amyotrophic lateral sclerosis may have very high levels of glutamate, which can damage these nerve cells.
The recommended dosage for Rilutek is 50 mg taken orally twice daily. Rilutek should be taken at least one hour before or 2 hours after a meal. Rilutek comes as a 50 mg tablet.
Other dose forms of riluzole are also avaialble:
In 2018, a thickened oral suspension form of riluzole, known as Tiglutik was FDA-approved. The thickened formulation helps patients overcome the challenges of disease-related dysphagia (difficult swallowing) in ALS.
In 2019, Exservan (riluzole) Oral Film from Aquestive Therapeutics was approved for the treatment of amyotrophic lateral sclerosis (ALS). Exservan is a 50 mg orally dissolving film.
The most common side effects include asthenia (weakness), nausea, dizziness, decreased lung function, and stomach pain. Riluzole is not a cure for ALS, and did not improve muscle strength or neurological function, but may delay disease progression and extend survival for several months, as shown in studies.
ALS Treatments: Radicava
In May 2017, the first new drug for ALS in over 20 years, known as Radicava (edaravone), was FDA-approved.
Radicava (edaravone) works by relieving the effects of oxidative stress, which may be related to the death of motor neurons (nerve cells) in people with Amyotrophic Lateral Sclerosis (ALS). Keeping motor neurons healthy may help to preserve muscle function.
Dosage:
Radicava is given initially as a 60 milligram (mg) intravenous (IV) infusion over a 60-minute period daily for 14 days, followed by a 14-day drug-free period.
Subsequent treatment cycles: 60 mg once a day as IV infusion for 10 days out of 14-day periods, followed by 14-day drug-free periods.
Upon the first observation of any signs or symptoms of a hypersensitivity reaction, promptly discontinue the infusion.
In studies after 24 weeks, individuals receiving Radicava declined less in assessment of daily functioning compared to placebo. Common side effects reported in clinical trials were bruising and gait disturbance. Radicava may slow down the progression of ALS, but has not been shown to improve day-to-day symptoms in patients.
What's on the ALS Horizon?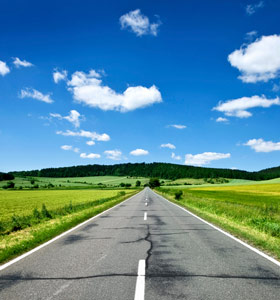 MN-166 (ibudilast) is an investigational drug under research by MediciNova for use in ALS. Ibudilast is an oral phosphodiesterase (PDE) inhibitor and macrophage migration inhibitory factor (MIF) blocker that suppresses inflammatory chemicals.
Studies are evaluating several efficacy endpoints including functional activity (ALSFRS-R), respiratory function, muscle strength, and non-invasive ventilation utilization in addition to monitoring the safety and tolerability of MN-166 (ibudilast) when administered in subjects with ALS.
Phase 3 trials are ongoing in patients living with ALS. It is also currently fast-tracked with the FDA.
Ibudilast's anti-inflammatory and neuroprotective actions are being studied in ALS and other medical conditions, including:
progressive multiple sclerosis (MS)
degenerative cervical myopathy
COVID-19
substance abuse and addiction
chemotherapy-induced neuropathic pain
glioblastoma.
Scientists Extend Lives of Mice With ALS
Amyotrophic lateral sclerosis (ALS) is still a fatal disease, even though some people, such as renowned scientist Stephen Hawking lived for decades with the disease. The life expectancy in ALS ranges from 2 to 5 years after diagnosis, although about 50% of patients may live longer than 3 years. Hawking himself drastically beat the odds, and lived 55 years after his diagnosis, until his death in 2018.
Although research is early, scientists have discovered a single protein that can be suppressed and has extended the lives of mice with a form of ALS. The research, published in the journal Nature found that untreated mice with a form of ALS lived no longer than 29 days. However, some of the mice with a suppressed ataxin 2 protein were alive for more than 400 days.
A protein known as TDP-43 clumps and occurs in the brain of people with ALS. But cells need TDP-43 to survive, which means that that particular protein can't be completely suppressed.
Ataxin 2, linked with TDP-43, isn't necessary for cell survival. Researchers speculate that targeting ataxin 2 could be a widely effective treatment approach
While these findings appear promising, they need to be viewed cautiously until further research is available, as animal studies often can't be replicated in humans.
Clinical Trials: An Option for You?
There are close to 400 ALS clinical trials ongoing in the US. Patients can review clinical trials that are currently enrolling, and speak to their doctor if interested in learning more about joining a clinical trial.
Using a search tool provided by the ALS Association, current trials can be viewed and patients can contact their doctor for further discussion to determine if joining a trial might be a good option.
Patients and caregivers can also search the Clinical Trials.gov website for "Amyotrophic Lateral Sclerosis."
Several drugs that have already been FDA-approved for other conditions are showing promise and are actively being research for ALS. These include drugs such as:
Examples of other investigational medications under study that are currently enrolling participants include:
One Disease: Many Needs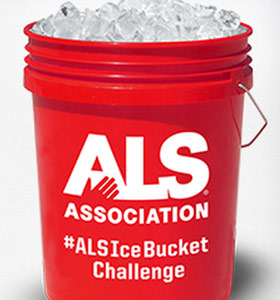 Ongoing awareness and education are key to treatment discoveries and a cure for ALS. That's where we all come in, whether it be ALS, pancreatic cancer, Parkinson's disease or any other disease without a cure.
Pick one close to your heart, and continue your campaign individually with community fund-raising, disease awareness campaigns, and partnering with national associations such as the ALS Association.
Would you like to stay more up-to-date on the latest news, research and treatments for ALS?
Consider joining the Drugs.com Amyotrophic Lateral Sclerosis (ALS) Support Group.
Here you can ask questions, share ideas, and stay up-to-date with the latest news and studies.
Finished: Amyotrophic Lateral Sclerosis (ALS): Evolving Science For a Fatal Disease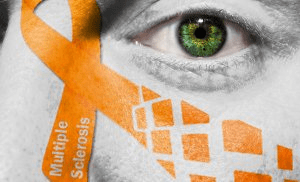 Next Up
Multiple Sclerosis (MS) is a nervous system disorder characterized by symptoms of vision problems, muscle weakness, and fatigue. Here, review MS and medications for treatment...
Don't Miss
Society tends to treat menopause as a disease; something to be avoided at all costs. But menopause can be positive. No more monthly mood swings, period accidents, or pregnancy worries. Self-confidence and self-knowledge...
Further information
Always consult your healthcare provider to ensure the information displayed on this page applies to your personal circumstances.