Penciclovir
Pronunciation
(pen SYE kloe veer)
Dosage Forms
Excipient information presented when available (limited, particularly for generics); consult specific product labeling. [DSC] = Discontinued product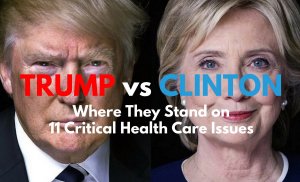 Cream, External:
Denavir: 1% (1.5 g [DSC], 5 g) [contains cetostearyl alcohol, propylene glycol]
Brand Names: U.S.
Pharmacologic Category
Pharmacology
In cells infected with HSV-1 or HSV-2, viral thymidine kinase phosphorylates penciclovir to a monophosphate form which, in turn, is converted to penciclovir triphosphate by cellular kinases. Penciclovir triphosphate inhibits HSV polymerase competitively with deoxyguanosine triphosphate. Consequently, herpes viral DNA synthesis and, therefore, replication are selectively inhibited
Absorption
Topical: None
Onset of Action
Resolution of pain: Adults: 3.5 days (Spruance 1997); Cutaneous healing: Adults: 4.8 days (Spruance 1997)
Use: Labeled Indications
Topical treatment of recurrent herpes simplex labialis (cold sores)
Contraindications
Hypersensitivity to the penciclovir or any component of the formulation
Dosing: Adult
Herpes simplex labialis (cold sores): Topical: Apply cream at the first sign or symptom of cold sore (eg, tingling, swelling); apply every 2 hours during waking hours for 4 days.
Dosing: Geriatric
Refer to adult dosing.
Dosing: Pediatric
Herpes simplex labialis (cold sores): Children ≥12 years: Refer to adult dosing.
Administration
Topical: Apply only to herpes labialis on the lips and face. Apply sufficient amount to cover lesions and gently rub into the affected area. Avoid application in or near eyes since it may cause irritation.
Storage
Store at controlled room temperature of 20°C to 25°C (68°F to 77°F).
Drug Interactions
Talimogene Laherparepvec: Antiherpetic Antivirals may diminish the therapeutic effect of Talimogene Laherparepvec. Monitor therapy
Adverse Reactions
>10%: Dermatologic: Mild erythema (50%)
1% to 10%:
Central nervous system: Headache (5%)
Local: Application site reaction (1%)
<1%, postmarketing, and/or case reports: Erythematous rash, local anesthesia, local edema, oropharyngeal edema, pain, paresthesia, parosmia, pruritus, skin discoloration, urticaria
Warnings/Precautions
Special populations:
• Immunocompromised patients: The effect of penciclovir has not been established in immunocompromised patients.
Other warnings/precautions:
• Appropriate use: Should only be used on herpes labialis on the lips and face; because no data are available, application to mucous membranes is not recommended. Avoid application in or near eyes since it may cause irritation.
Monitoring Parameters
Reduction in virus shedding, negative cultures for herpesvirus; resolution of pain and healing of cold sore lesion
Pregnancy Risk Factor
B
Pregnancy Considerations
Adverse events have not been observed in animal reproduction studies following intravenous administration.
Patient Education
• Discuss specific use of drug and side effects with patient as it relates to treatment. (HCAHPS: During this hospital stay, were you given any medicine that you had not taken before? Before giving you any new medicine, how often did hospital staff tell you what the medicine was for? How often did hospital staff describe possible side effects in a way you could understand?)
• Patient may experience headache or bad taste. Have patient report immediately to prescriber severe skin irritation (HCAHPS).
• Educate patient about signs of a significant reaction (eg, wheezing; chest tightness; fever; itching; bad cough; blue skin color; seizures; or swelling of face, lips, tongue, or throat). Note: This is not a comprehensive list of all side effects. Patient should consult prescriber for additional questions.
Intended Use and Disclaimer: Should not be printed and given to patients. This information is intended to serve as a concise initial reference for health care professionals to use when discussing medications with a patient. You must ultimately rely on your own discretion, experience, and judgment in diagnosing, treating, and advising patients.
More about penciclovir topical
Consumer resources
Professional resources
Related treatment guides