Methyl Aminolevulinate
Pronunciation
(METH il a mee noe LEV ue lin ate)
Index Terms
Methyl Aminolevulinate HCl
Methyl Aminolevulinate Hydrochloride
P-1202
Dosage Forms
Excipient information presented when available (limited, particularly for generics); consult specific product labeling. [DSC] = Discontinued product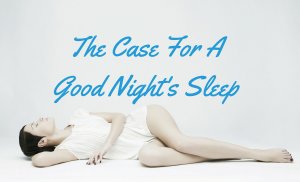 Cream, External:
Metvixia: 16.8% (2 g [DSC]) [contains cetostearyl alcohol, edetate disodium, methylparaben, peanut oil, propylparaben]
Brand Names: U.S.
Pharmacologic Category
Photosensitizing Agent, Topical
Topical Skin Product
Pharmacology
Methyl aminolevulinate (prodrug) is metabolically converted to photoactive porphyrins (PAPs), which accumulate in the skin lesions resulting in photosensitization. When exposed to light of appropriate wavelength and energy, the accumulated PAPs produce a photodynamic reaction, releasing oxygen singlets which result in local cytotoxicity.
Use: Labeled Indications
Actinic keratosis: Treatment of thin and moderately thick, nonhyperkeratotic, nonpigmented actinic keratoses of the face and scalp in immunocompetent patients (photodynamic therapy [PDT] to be used in conjunction with red light illumination).
Limitations of use: Safety and efficacy have not been established for treatment of cutaneous malignancies or for skin lesions other than nonhyperkeratotic face and scalp actinic keratoses using PDT with methyl aminolevulinate cream; safety and efficacy of methyl aminolevulinate cream have not been established in patients with immunosuppression, porphyria, or pigmented actinic keratosis; has not been tested on patients with inherited or acquired coagulation defects; use without subsequent red light illumination is not recommended.
Contraindications
Known sensitivity to methyl aminolevulinate or any component of the formulation, including peanut and almond oil (has not been tested in patients with peanut allergy); individuals with cutaneous photosensitivity; allergy to porphyrins
Dosing: Adult
Actinic keratoses: Topical: Apply up to 1 g to prepared actinic keratoses, occlude for 3 hours, followed by red light illumination; repeat in 1 week. Note: If multiple lesions being treated, 1 g should not be exceeded for all lesions combined per treatment session.
Dosing: Geriatric
Refer to adult dosing.
Administration
Prepare lesions using a small dermal curette to remove scales and crusts and roughen the surface of the lesion. Wearing nitrile gloves (latex and vinyl gloves do not provide enough protection) and using a spatula, apply a layer of methyl aminolevulinate cream about 1 mm thick topically to prepared lesion and the surrounding 5 mm of normal skin. Multiple lesions may be treated during the same treatment session; do not exceed a treatment field area of 80 x 180 mm; do not exceed a total of 1 g (half tube) of methyl aminolevulinate cream per treatment session. Occlude the site(s) with a nonabsorbent dressing for 3 hours (minimum 2.5 hours, maximum 4 hours), then remove. Remove excess cream with saline and illuminate with red light following lamp manufacturer's instructions. Following illumination of site, the treated area should be kept covered and away from bright indoor light and sunlight from 48 hours. If, for any reason, red light illumination is not done, the cream should be removed within 4 hours (from time of initial application) and the area protected from sunlight or prolonged/intense light for 48 hours.
Storage
Store at 2°C to 8°C (36°F to 46°F). Use contents within 1 week after opening; discard if unrefrigerated for >24 hours.
Drug Interactions
There are no known significant interactions.
Adverse Reactions
Pain and burning begin during illumination and generally resolve completely within a few minutes or hours, but may last up to a few days. Erythema and other signs generally resolve within a few days up to 3 weeks.
>10%:
Central nervous system: Local discomfort (≤86%; severe: ≤20%)
Dermatologic: Burning sensation of skin (≤86%; severe: ≤20%), skin pain (≤86%; severe: ≤20%), erythema (63%; severe 6%), crusted skin (≤29%), local scabbing (≤29%), skin blister (≤29%), skin erosion (≤29%), pruritus (22%), exfoliation of skin (14%)
Local: Skin edema (≤18%)
Ophthalmic: Eyelid edema (≤18%)
1% to 10%:
Central nervous system: Warm to the touch (4%)
Dermatologic: Dermal hemorrhage (2%), hyperpigmentation (2%), skin tightness (2%)
Local: Application site discharge (2%)
<1%, postmarketing, and/or case reports: Angioedema, contact dermatitis, eczema, facial edema, infection (application site), keratitis, macular edema, squamous cell carcinoma of skin, urticaria, vitreous detachment
Warnings/Precautions
Concerns related to adverse effects:
• Photosensitivity: Treatment sites will become photosensitive and should be protected from sunlight or bright indoor light (eg, examination lamps, operating room lamps, tanning beds, or lights at close proximity) and protected from extreme cold with adequate clothing or by remaining indoors between application of cream and red light illumination and for 48 hours after treatment. Sunscreens will not protect against photosensitivity reactions caused by visible light. After illumination, treated sites should be kept covered and away from light for at least 48 hours.
Disease-related concerns:
• Coagulation defects: Has not been tested on individuals with coagulation defects (acquired or inherited).
• Immune deficiency: Has not been tested on patients with immunosuppression.
• Porphyria: Has not been tested on patients with porphyria.
• Pigmented actinic keratosis: Has not been tested on patients with pigmented keratosis.
Concurrent drug therapy issues:
• Photosensitizing agents: Concomitant use of other known photosensitizing agents may increase the degree of photosensitivity reaction.
Other warnings/precautions:
• Appropriate use: For external use only. Do not apply to eyes or mucous membranes. Should be applied by a qualified health professional. Has not been studied for >1 course of treatment (2 application sessions separated by 1 week). Assess lesion response 3 months after the last treatment session.
Pregnancy Risk Factor
C
Pregnancy Considerations
Animal reproduction studies have not been conducted with methyl aminolevulinate cream.
Patient Education
• Discuss specific use of drug and side effects with patient as it relates to treatment. (HCAHPS: During this hospital stay, were you given any medicine that you had not taken before? Before giving you any new medicine, how often did hospital staff tell you what the medicine was for? How often did hospital staff describe possible side effects in a way you could understand?)
• Patient may experience itching, peeling, crusting, redness, burning, pain, or stinging. Have patient report immediately to prescriber severe skin irritation, burning, or bleeding (HCAHPS).
• Educate patient about signs of a significant reaction (eg, wheezing; chest tightness; fever; itching; bad cough; blue skin color; seizures; or swelling of face, lips, tongue, or throat). Note: This is not a comprehensive list of all side effects. Patient should consult prescriber for additional questions.
Intended Use and Disclaimer: Should not be printed and given to patients. This information is intended to serve as a concise initial reference for healthcare professionals to use when discussing medications with a patient. You must ultimately rely on your own discretion, experience and judgment in diagnosing, treating and advising patients.
More about methyl aminolevulinate topical
Consumer resources
Professional resources
Other brands: Metvixia
Related treatment guides