Pronunciation
(floo NISS oh lide)
Dosage Forms
Excipient information presented when available (limited, particularly for generics); consult specific product labeling. [DSC] = Discontinued product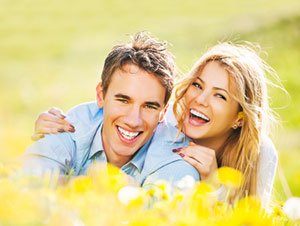 Solution, Nasal:
Generic: 25 mcg/actuation (0.025%) (25 mL); 29 mcg/actuation (0.025%) (25 mL [DSC])
Pharmacologic Category
Pharmacology
Decreases inflammation by suppression of migration of polymorphonuclear leukocytes and reversal of increased capillary permeability; does not depress hypothalamus
Absorption
~50%
Use: Labeled Indications
Seasonal or perennial rhinitis
Use: Unlabeled
Adjunct to antibiotics in empiric treatment of acute bacterial rhinosinusitis (ABRS) (Chow, 2012)
Contraindications
Hypersensitivity to flunisolide or any component of the formulation; infections of the nasal mucosa
Dosing: Adult
Seasonal allergic rhinitis: Intranasal: 2 sprays each nostril twice daily (morning and evening); may increase to 2 sprays 3 times daily; maximum dose: 8 sprays/day in each nostril (400 mcg/day)
Dosing: Geriatric
Refer to adult dosing.
Dosing: Pediatric
Seasonal allergic rhinitis: Intranasal:
Children 6-14 years: 1 spray each nostril 3 times daily or 2 sprays in each nostril twice daily; not to exceed 4 sprays/day in each nostril
Children ≥15 years: Refer to adult dosing.
Dosing: Renal Impairment
No dosage adjustment provided in manufacturer's labeling.
Dosing: Hepatic Impairment
No dosage adjustment provided in manufacturer's labeling.
Administration
Before first use, prime by pressing pump 5-6 times or until a fine spray appears. Repeat priming if ≥5 days between use, or if dissembled for cleaning. Administer at regular intervals. Blow nose to clear nostrils. Insert applicator into nostril, keeping bottle upright, and close off the other nostril. Breathe in through nose. While inhaling, press pump to release spray.
Storage
Store at 15°C to 25°C (59°F to 77°F).
Drug Interactions
Ceritinib: Corticosteroids may enhance the hyperglycemic effect of Ceritinib. Monitor therapy
Adverse Reactions
Frequency not always defined.
>10%:
Dermatologic: Burning sensation of the nose (≤13%)
Respiratory: Nasal congestion (15%), stinging sensation of the nose (≤13%)
1% to 10%:
Central nervous system: Anosmia
Respiratory: Dry nose, nasal mucosa irritation, rhinitis, sneezing
<1% (Limited to important or life-threatening): Nasal mucosa ulcer
Warnings/Precautions
Concerns related to adverse effects:
• Delayed wound healing: Avoid nasal corticosteroid use in patients with recent nasal septal ulcers, nasal surgery or nasal trauma until healing has occurred.
Special populations:
• Pediatric: Avoid using higher than recommended dosages; suppression of linear growth (ie, reduction of growth velocity), reduced bone mineral density, or hypercorticism (Cushing's syndrome) may occur; titrate to lowest effective dose. Reduction in growth velocity may occur when corticosteroids are administered to pediatric patients, even at recommended doses via intranasal route (monitor growth).
Pregnancy Risk Factor
C
Pregnancy Considerations
Adverse effects were observed in some animal reproduction studies. Intranasal corticosteroids are recommended for the treatment of rhinitis during pregnancy; the lowest effective dose should be used (NAEPP, 2005; Wallace, 2008).
Patient Education
• Discuss specific use of drug and side effects with patient as it relates to treatment. (HCAHPS: During this hospital stay, were you given any medicine that you had not taken before? Before giving you any new medicine, how often did hospital staff tell you what the medicine was for? How often did hospital staff describe possible side effects in a way you could understand?)
• Patient may experience sinusitis. Have patient report immediately to prescriber signs of infection, severe rhinitis, severe nosebleeds, nasal sores, severe dizziness, passing out, whistling sound when breathing, redness or white patches in mouth or throat, severe nausea, severe vomiting, severe loss of strength and energy, or vision changes (HCAHPS).
• Educate patient about signs of a significant reaction (eg, wheezing; chest tightness; fever; itching; bad cough; blue skin color; seizures; or swelling of face, lips, tongue, or throat). Note: This is not a comprehensive list of all side effects. Patient should consult prescriber for additional questions.
Intended Use and Disclaimer: Should not be printed and given to patients. This information is intended to serve as a concise initial reference for healthcare professionals to use when discussing medications with a patient. You must ultimately rely on your own discretion, experience and judgment in diagnosing, treating and advising patients.
More about flunisolide nasal
Consumer resources
Professional resources
Other brands: Nasarel
Related treatment guides