Fasenra
Generic Name: benralizumab
Dosage Form: Injection
Date of Approval: November 14, 2017
Company: AstraZeneca
Treatment for: Eosinophilic Asthma
FDA Approves Fasenra
The U.S. Food and Drug Administration (FDA) has approved Fasenra (benralizumab), a monoclonal antibody indicated for the treatment of patients with severe eosinophilic asthma.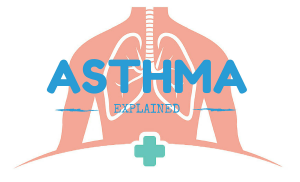 Patient Information
Read this Patient Information leaflet before you start treatment. Talk with your healthcare provider if you have questions about your health condition or treatment. Reading this Patient Information leaflet does not take the place of talking with your healthcare provider.
What is Fasenra?
Fasenra is a prescription medicine used with other asthma medicines for the maintenance treatment of asthma in people 12 years and older whose asthma is not controlled with their current asthma medicines. It helps prevent severe asthma attacks (exacerbations) and may improve your breathing. Medicines such as Fasenra reduce blood eosinophils. Eosinophils are a type of white blood cell that may contribute to your asthma.
Fasenra is not used to treat:
other problems caused by eosinophils.
sudden breathing problems. Tell your healthcare provider if your asthma does not get better or if it gets worse after you start treatment.
It is not known if Fasenra is safe and effective in children under 12 years of age.
Who should not receive Fasenra?
You should not receive Fasenra if you are allergic to benralizumab or any of the ingredients in Fasenra. See the end of this page for a complete list of ingredients.
Before receiving Fasenra, tell your healthcare provider about all of your medical conditions, including if you:
are taking oral or inhaled corticosteroid medicines. Do not stop taking your corticosteroid medicines unless instructed by your healthcare provider. This may cause other symptoms that were controlled by the corticosteroid medicine to come back.
have a parasitic (helminth) infection.
are pregnant or plan to become pregnant. It is not known if Fasenra will harm your unborn baby. Tell your healthcare provider if you become pregnant during your treatment.
are breastfeeding or plan to breastfeed. It is not known if Fasenra passes into your breast milk. You and your healthcare provider should decide if you will receive Fasenra and breastfeed. Talk to your healthcare provider about the best way to feed your baby.
Tell your healthcare provider about all the medicines you take, including prescription and over-the-counter medicines, vitamins, and herbal supplements.
Do not stop taking your other asthma medicines unless your healthcare provider tells you to.
How will I receive Fasenra?
A healthcare provider will inject Fasenra under your skin (subcutaneously) one time every four weeks for the first three doses, and then every eight weeks.
Fasenra side effects
Fasenra may cause serious side effects, including:
allergic (hypersensitivity) reactions, including anaphylaxis. Serious allergic reactions can happen after you get your injection. Allergic reactions can sometimes happen hours or days after you get your injection. Tell your healthcare provider or get emergency help right away if you have any of the following symptoms of an allergic reaction:

swelling of your face, mouth and tongue
breathing problems
fainting, dizziness, feeling lightheaded (low blood pressure)
rash
hives
The most common side effects include headache and sore throat.
These are not all the possible side effects. Call your doctor for medical advice about side effects. You may report side effects to FDA at 1-800-FDA-1088.
See also: Side effects (in more detail)
General information about the safe and effective use of Fasenra.
Medicines are sometimes prescribed for purposes other than those listed in a Patient Information leaflet. Do not receive this medicine for a condition for which it was not prescribed. Do not give it to other people, even if they have the same symptoms you have. It may harm them.
You can ask your doctor or pharmacist for information that is written for health professionals.
What are the ingredients in Fasenra?
Active ingredient: benralizumab
Inactive ingredients: L-histidine, L-histidine hydrochloride monohydrate, polysorbate 20, α,α-trehalose dihydrate, and Water for Injection
Further information
Always consult your healthcare provider to ensure the information displayed on this page applies to your personal circumstances.
More about Fasenra (benralizumab)
Consumer resources
Professional resources
Related treatment guides