CefoTEtan
Pronunciation
(SEF oh tee tan)
Index Terms
Dosage Forms
Excipient information presented when available (limited, particularly for generics); consult specific product labeling.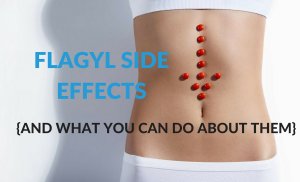 Solution Reconstituted, Injection:
Cefotan: 1 g (1 ea); 2 g (1 ea)
Generic: 1 g (1 ea); 2 g (1 ea); 10 g (1 ea)
Solution Reconstituted, Intravenous:
Generic: 1 g (1 ea); 2 g (1 ea)
Brand Names: U.S.
Pharmacologic Category
Antibiotic, Cephalosporin (Second Generation)
Pharmacology
Inhibits bacterial cell wall synthesis by binding to one or more of the penicillin-binding proteins (PBPs) which in turn inhibits the final transpeptidation step of peptidoglycan synthesis in bacterial cell walls, thus inhibiting cell wall biosynthesis. Bacteria eventually lyse due to ongoing activity of cell wall autolytic enzymes (autolysins and murein hydrolases) while cell wall assembly is arrested.
Absorption
IM: Completely absorbed
Distribution
Widely to body tissues and fluids including bile, gallbladder, kidney, skin, tonsils, uterus, sputum, prostatic and peritoneal fluids; poor penetration into CSF
Excretion
Primarily urine (51% to 81%, as unchanged drug); feces (20%)
Time to Peak
Serum: IM: 1.5 to 3 hours
Half-Life Elimination
3 to 4.6 hours, prolonged in patients with moderately impaired renal function (up to 10 hours)
Protein Binding
76% to 90%
Use: Labeled Indications
Surgical (perioperative) prophylaxis; intra-abdominal infections and other mixed infections; respiratory tract, skin and skin structure, bone and joint, urinary tract and gynecologic infections as well as septicemia; active against gram-negative enteric bacilli including E. coli, Klebsiella, and Proteus; less active against staphylococci and streptococci than first generation cephalosporins, but active against anaerobes including Bacteroides fragilis
Contraindications
Hypersensitivity to cefotetan, any component of the formulation, or other cephalosporins; previous cephalosporin-associated hemolytic anemia
Dosing: Adult
Susceptible infections: IM, IV: 1-6 g daily in divided doses every 12 hours; usual dose: 1-2 g every 12 hours for 5-10 days; 1-2 g may be given every 24 hours for urinary tract infection; Note: Due to high rates of B. fragilis group resistance, not recommended for the treatment of community-acquired intra-abdominal infections (Solomkin, 2010)
Orbital cellulitis, odontogenic infections: IV: 2 g every 12 hours (Bailey, 2007; Quayle, 1987)
Pelvic inflammatory disease: IV: 2 g every 12 hours in combination with doxycycline oral or IV; transition from parenteral to oral therapy using doxycycline can usually be initiated within 24 to 48 hours of clinical improvement for a total treatment duration of 14 days. If tubo-ovarian abscess is present, oral clindamycin or oral metronidazole in combination with doxycycline is preferred to complete at least 14 days of therapy (CDC [Workowski 2015])
Surgical (perioperative) prophylaxis:
Manufacturer's labeling: IV: 1-2 g 30-60 minutes prior to surgery. Note: When used for cesarean section, dose should be given as soon as umbilical cord is clamped.
Alternative recommendations: IV: 2 g within 60 minutes prior to surgery. Doses may be repeated in 6 hours if procedure is lengthy or if there is excessive blood loss (Bratzler, 2013).
Urinary tract infection: IM, IV: 500 mg every 12 hours or 1-2 g every 12-24 hours
Dosing: Geriatric
Refer to adult dosing.
Dosing: Pediatric
Severe infections (off-label use): IM, IV: 20-40 mg/kg/dose every 12 hours (maximum: 6 g daily)
Surgical (perioperative) prophylaxis (off-label use): Children ≥1 year: IV: 40 mg/kg 30-60 minutes prior to surgery (maximum 2000 mg/dose). Doses may be repeated in 6 hours if procedure is lengthy or if there is excessive blood loss (Bratzler, 2013).
Dosing: Renal Impairment
IM, IV:
CrCl 10 to 30 mL/minute: Administer every 24 hours
CrCl <10 mL/minute: Administer every 48 hours
Hemodialysis: Dialyzable (5% to 20%); administer 1/4 the usual dose every 24 hours on days between dialysis; administer 1/2 the usual dose on the day of dialysis.
Continuous arteriovenous or venovenous hemodiafiltration effects: Administer 750 mg every 12 hours
Dosing: Hepatic Impairment
No dosage adjustment provided in manufacturer's labeling.
Administration
IM: Inject deep IM into large muscle mass.
IV: Inject direct IV over 3-5 minutes. Infuse intermittent infusion over 30 minutes.
Dietary Considerations
Some products may contain sodium.
Compatibility
Stable in D5W, NS.
Y-site administration: Incompatible with promethazine, vinorelbine.
Storage
Reconstituted solution is stable for 24 hours at room temperature and 96 hours when refrigerated. For IV infusion in NS or D5W solution and after freezing, thawed solution is stable for 24 hours at room temperature or 96 hours when refrigerated. Frozen solution is stable for 12 weeks. Thawed solutions of the commercially available frozen cefotetan injections are stable for 48 hours at room temperature or 21 days when refrigerated.
Drug Interactions
Alcohol (Ethyl): CefoTEtan may enhance the adverse/toxic effect of Alcohol (Ethyl). Monitor therapy
Aminoglycosides: Cephalosporins (2nd Generation) may enhance the nephrotoxic effect of Aminoglycosides. Monitor therapy
BCG (Intravesical): Antibiotics may diminish the therapeutic effect of BCG (Intravesical). Avoid combination
BCG Vaccine (Immunization): Antibiotics may diminish the therapeutic effect of BCG Vaccine (Immunization). Monitor therapy
Carbocisteine: CefoTEtan may enhance the adverse/toxic effect of Carbocisteine. Specifically, cefotetan may enhance adverse effects of alcohol that is present in liquid formulations of carbocisteine-containing products. Monitor therapy
Cholera Vaccine: Antibiotics may diminish the therapeutic effect of Cholera Vaccine. Avoid combination
Lactobacillus and Estriol: Antibiotics may diminish the therapeutic effect of Lactobacillus and Estriol. Monitor therapy
Probenecid: May increase the serum concentration of Cephalosporins. Monitor therapy
Sodium Picosulfate: Antibiotics may diminish the therapeutic effect of Sodium Picosulfate. Management: Consider using an alternative product for bowel cleansing prior to a colonoscopy in patients who have recently used or are concurrently using an antibiotic. Consider therapy modification
Typhoid Vaccine: Antibiotics may diminish the therapeutic effect of Typhoid Vaccine. Only the live attenuated Ty21a strain is affected. Management: Vaccination with live attenuated typhoid vaccine (Ty21a) should be avoided in patients being treated with systemic antibacterial agents. Use of this vaccine should be postponed until at least 3 days after cessation of antibacterial agents. Consider therapy modification
Vitamin K Antagonists (eg, warfarin): Cephalosporins may enhance the anticoagulant effect of Vitamin K Antagonists. Monitor therapy
Test Interactions
Positive direct Coombs', false-positive urinary glucose test using cupric sulfate (Benedict's solution, Clinitest®, Fehling's solution), false-positive serum or urine creatinine with Jaffé reaction
Adverse Reactions
1% to 10%:
Gastrointestinal: Diarrhea (1%)
Hepatic: Increased serum transaminases (1%)
Hypersensitivity: Hypersensitivity reaction (1%)
<1% (Limited to important or life-threatening): Agranulocytosis, anaphylaxis, eosinophilia, fever, hemolytic anemia, hemorrhage, increased blood urea nitrogen, increased serum creatinine, leukopenia, nausea, nephrotoxicity, phlebitis, prolonged prothrombin time, pruritus, pseudomembranous colitis, skin rash, thrombocythemia, thrombocytopenia, urticaria, vomiting
Warnings/Precautions
Concerns related to adverse effects:
• Bleeding: Although it contains the methyltetrazolethiol side chain, bleeding has not been a significant problem.
• Elevated INR: May be associated with increased INR, especially in nutritionally-deficient patients, prolonged treatment, hepatic or renal disease.
• Hemolytic anemia: Has been associated with a higher risk of hemolytic anemia relative to other cephalosporins (approximately threefold); monitor carefully during use and consider cephalosporin-associated immune anemia in patients who have received cefotetan within 2-3 weeks (either as treatment or prophylaxis).
• Penicillin allergy: Use with caution in patients with a history of penicillin allergy, especially IgE-mediated reactions (eg, anaphylaxis, angioedema, urticaria).
• Superinfection: Prolonged use may result in fungal or bacterial superinfection, including C. difficile-associated diarrhea (CDAD) and pseudomembranous colitis; CDAD has been observed >2 months postantibiotic treatment.
Disease-related concerns:
• Renal impairment: Use with caution in patients with renal impairment; modify dosage in severe impairment.
Monitoring Parameters
Monitor renal, hepatic, and hematologic function periodically with prolonged therapy. Monitor prothrombin time in patients at risk of prolongation during cephalosporin therapy (nutritionally-deficient, prolonged treatment, renal or hepatic disease). Monitor for signs and symptoms of hemolytic anemia, including hematologic parameters where appropriate.
Pregnancy Risk Factor
B
Pregnancy Considerations
Adverse events have not been observed in animal reproduction studies. Cefotetan crosses the placenta and produces therapeutic concentrations in the amniotic fluid and cord serum. Cefotetan is one of the antibiotics recommended for prophylactic use prior to cesarean delivery.
Patient Education
• Discuss specific use of drug and side effects with patient as it relates to treatment. (HCAHPS: During this hospital stay, were you given any medicine that you had not taken before? Before giving you any new medicine, how often did hospital staff tell you what the medicine was for? How often did hospital staff describe possible side effects in a way you could understand?)
• Patient may experience diarrhea. Have patient report immediately to prescriber bruising, bleeding, injection site irritation, urinary retention, change in amount of urine passed, chills, pharyngitis, vaginitis, seizures, signs of hemolytic anemia (severe loss of strength and energy, dark urine, or jaundice), or signs of Clostridium difficile (C. diff)-associated diarrhea (abdominal pain or cramps, severe diarrhea or watery stools, or bloody stools) (HCAHPS).
• Educate patient about signs of a significant reaction (eg, wheezing; chest tightness; fever; itching; bad cough; blue skin color; seizures; or swelling of face, lips, tongue, or throat). Note: This is not a comprehensive list of all side effects. Patient should consult prescriber for additional questions.
Intended Use and Disclaimer: Should not be printed and given to patients. This information is intended to serve as a concise initial reference for healthcare professionals to use when discussing medications with a patient. You must ultimately rely on your own discretion, experience and judgment in diagnosing, treating and advising patients.
More about cefotetan
Consumer resources
Professional resources
Related treatment guides