Xatmep
Generic Name: methotrexate (oral) (meth oh TREX ate)
Brand Name: Rheumatrex Dose Pack, Trexall, Xatmep
Medically reviewed on March 27, 2018
What is Xatmep?
Xatmep interferes with the growth of certain cells of the body, especially cells that reproduce quickly, such as cancer cells, bone marrow cells, and skin cells.
Xatmep is used to treat certain types of cancer of the breast, skin, head and neck, or lung. This medicine is also used to treat severe psoriasis and rheumatoid arthritis.
Xatmep is usually given after other medications have been tried without successful treatment of symptoms.
Xatmep may also be used for purposes not listed in this medication guide.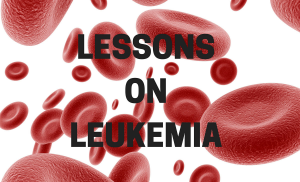 Important Information
Xatmep is usually not taken every day. You must use the correct dose of methotrexate for your condition. Some people have died after taking this medicine every day by accident.
Do not use Xatmep to treat psoriasis or rheumatoid arthritis if you have low blood cell counts, a bone marrow disorder, liver disease (especially if caused by alcoholism), or if you are pregnant or breast-feeding.
Xatmep can cause serious or life-threatening side effects. Tell your doctor if you have diarrhea, mouth sores, cough, shortness of breath, upper stomach pain, dark urine, numbness or tingling, muscle weakness, confusion, seizure, or skin rash that spreads and causes blistering and peeling.
Before taking this medicine
You should not use Xatmep if you are allergic to it. This medicine should not be used to treat psoriasis or rheumatoid arthritis if you have:
alcoholism, cirrhosis, or chronic liver disease;

low blood cell counts;

a weak immune system or bone marrow disorder; or

if you are pregnant or breast-feeding.
Xatmep is sometimes used to treat cancer even when patients do have one of the conditions listed above. Your doctor will decide if this treatment is right for you.
Tell your doctor if you have:
kidney disease;

lung disease;

any type of infection; or

radiation treatments.
Xatmep can harm an unborn baby or cause birth defects, whether the mother or father is taking this medicine.
If you are a woman, do not use Xatmep to treat psoriasis or rheumatoid arthritis if you are pregnant. You may need to have a negative pregnancy test before starting this treatment. Use an effective form of birth control while you are taking this medicine, and for 6 months after your last dose.

If you are a man, use a condom to keep from causing a pregnancy while you are using Xatmep. Continue using condoms for at least 3 months after your last dose.

Tell your doctor right away if a pregnancy occurs while either the mother or the father is taking Xatmep.
This medicine may affect fertility (ability to have children) in both men and women. However, it is important to use birth control to prevent pregnancy because Xatmep may harm the baby if a pregnancy does occur.
You should not breast-feed while using this medicine.
Do not give this medicine to a child without the advice of a doctor.
How should I take Xatmep?
Follow all directions on your prescription label and read all medication guides or instruction sheets. Use the medicine exactly as directed.
Xatmep is sometimes taken once or twice per week and not every day. You must use the correct dose. Some people have died after taking this medicine every day by accident. Ask your doctor or pharmacist if you have questions about your dose of methotrexate or how often to take it.
Measure liquid medicine carefully. Use the dosing syringe provided, or use a medicine dose-measuring device (not a kitchen spoon).
Xatmep can be toxic to your organs, and may lower your blood cell counts. Your blood will need to be tested often, and you may need an occasional liver biopsy. Your cancer treatments may be delayed based on the results.
If you need to be sedated for dental work, tell your dentist you currently use Xatmep.
Store tablets at room temperature away from moisture and heat.
Store the liquid medicine in the refrigerator, do not freeze.
You may also store the liquid at room temperature for up to 60 days.
What happens if I miss a dose?
Call your doctor for instructions if you miss a dose of Xatmep.
Get your prescription refilled before you run out of medicine completely.
What happens if I overdose?
Seek emergency medical attention or call the Poison Help line at 1-800-222-1222. An overdose of methotrexate can be fatal.
What should I avoid while taking Xatmep?
Avoid drinking alcohol. It may increase your risk of liver damage.
Do not receive a "live" vaccine while using Xatmep, or you could develop a serious infection. Live vaccines include measles, mumps, rubella (MMR), polio, rotavirus, typhoid, yellow fever, varicella (chickenpox), and zoster (shingles).
This medicine can pass into body fluids (urine, feces, vomit). Caregivers should wear rubber gloves while cleaning up a patient's body fluids, handling contaminated trash or laundry or changing diapers. Wash hands before and after removing gloves. Wash soiled clothing and linens separately from other laundry.
Avoid exposure to sunlight or artificial UV rays (sunlamps or tanning beds), especially if you are being treated for psoriasis. Xatmep can make your skin more sensitive to sunlight and your psoriasis may worsen.
Xatmep side effects
Get emergency medical help if you have signs of an allergic reaction (hives, difficult breathing, swelling in your face or throat) or a severe skin reaction (fever, sore throat, burning in your eyes, skin pain, red or purple skin rash that spreads and causes blistering and peeling).
Call your doctor at once if you have:
fever, chills, swollen lymph glands, night sweats, weight loss;

vomiting, white patches or sores inside your mouth or on your lips;

diarrhea, blood in your urine or stools;

dry cough, cough with mucus, stabbing chest pain, wheezing, feeling short of breath;

seizure (convulsions);

kidney problems--little or no urination, swelling in your feet or ankles;

liver problems--stomach pain (upper right side), dark urine, jaundice (yellowing of the skin or eyes);

nerve problems--confusion, weakness, drowsiness, coordination problems, feeling irritable, headache, neck stiffness, vision problems, loss of movement in any part of your body; or

signs of tumor cell breakdown--confusion, tiredness, numbness or tingling, muscle cramps, muscle weakness, vomiting, diarrhea, fast or slow heart rate, seizure.
Side effects may be more likely in older adults.
Common side effects may include:
This is not a complete list of side effects and others may occur. Call your doctor for medical advice about side effects. You may report side effects to FDA at 1-800-FDA-1088.
See also: Side effects (in more detail)
What other drugs will affect Xatmep?
Xatmep can harm your liver, especially if you also use certain other medicines for infections, tuberculosis, depression, birth control, hormone replacement, high cholesterol, heart problems, high blood pressure, seizures, or pain or arthritis medicines (including acetaminophen, Tylenol, Advil, Motrin, and Aleve).
Many drugs can affect Xatmep. This includes prescription and over-the-counter medicines, vitamins, and herbal products. Not all possible interactions are listed here. Tell your doctor about all your current medicines and any medicine you start or stop using.
Further information
Remember, keep this and all other medicines out of the reach of children, never share your medicines with others, and use this medication only for the indication prescribed.
Always consult your healthcare provider to ensure the information displayed on this page applies to your personal circumstances.
Copyright 1996-2018 Cerner Multum, Inc. Version: 14.01.