The originating document has been archived. We cannot confirm the completeness, accuracy and currency of the content.
Generic Name: tobramycin (inhalation) (toe bra MY sin)
Brand Name: Bethkis, Tobi, Tobi Podhaler, Tobramycin Sulfate
What is Tobramycin Sulfate (tobramycin inhalation)?
Tobramycin is an aminoglycoside (ah-meen-oh-GLY-ko-side) antibiotic. Tobramycin fights infections that are caused by bacteria.
Tobramycin inhalation is inhaled into the lungs using a nebulizer. Tobramycin inhalation is used to treat lung infections in patients with cystic fibrosis.
Tobramycin inhalation may also be used for purposes not listed in this medication guide.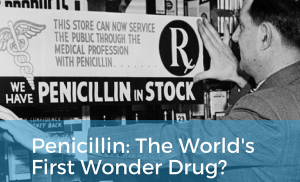 What is the most important information I should know about Tobramycin Sulfate (tobramycin inhalation)?
Follow all directions on your medicine label and package. Tell each of your healthcare providers about all your medical conditions, allergies, and all medicines you use.
What should I discuss with my healthcare provider before using Tobramycin Sulfate (tobramycin inhalation)?
You should not use this medication if you are allergic to tobramycin or similar antibiotics (amikacin, gentamicin, kanamycin, neomycin, paromomycin, streptomycin).
To make sure tobramycin is safe for you, tell your doctor if you have:
hearing problems;

a neuromuscular disease such as myasthenia gravis or Parkinson's disease; or

kidney disease.
Do not use tobramycin if you are pregnant. It could harm the unborn baby. Use effective birth control, and tell your doctor if you become pregnant during treatment.
It is not known whether tobramycin passes into breast milk or if it could harm a nursing baby. You should not breast-feed while using this medicine.
How should I use Tobramycin Sulfate (tobramycin inhalation)?
Follow all directions on your prescription label. Do not use this medicine in larger or smaller amounts or for longer than recommended.
This medication comes with patient instructions for safe and effective use. Follow these directions carefully. Ask your doctor or pharmacist if you have any questions.
Tobramycin is inhaled into the lungs with the use of a nebulizer or an inhaler device. Do not swallow the medicine by mouth.
Wash your hands with soap and water before preparing each treatment.
To use the solution with a nebulizer:
Open the ampule and empty the medicine into the chamber of the nebulizer. Attach the mouthpiece or face mask, then attach the drug chamber to the compressor.

Sit upright in a comfortable position. Place the mouthpiece into your mouth or put on the face mask, covering your nose and mouth. Turn on the compressor.

Breathe in slowly and evenly until no more mist is formed by the nebulizer and the drug chamber is empty.

Clean the nebulizer after each use. Follow the cleaning directions that came with your nebulizer.
Do not use the solution if it looks cloudy or has particles in it. Call your pharmacist for new medicine.
Tobi Podhaler is a powder form of tobramycin that comes with a special inhaler device and blister packs containing capsules of the medicine. You will load one capsule into the inhaler device each time you use the medicine. Pushing the buttons on the end of the Podhaler device will pierce the capsule and release the medicine into the inhaler chamber. Use only the capsules provided with the Tobi Podhaler device.
If you are using several respiratory medications, the recommended order is bronchodilator first, followed by chest physiotherapy, then other inhaled medications, followed by tobramycin.
Use this medication for the full prescribed length of time. Your symptoms may improve before the infection is completely cleared. Skipping doses may also increase your risk of further infection that is resistant to antibiotics. Tobramycin inhalation will not treat a viral infection such as the common cold or flu.
Store tobramycin solution in the refrigerator between 36 and 46 degrees Fahrenheit (2 and 8 degrees Celsius).
If refrigeration is not available (such as when you are traveling), store the solution at cool room temperature for up to 28 days. Protect from light. Tobramycin solution stored at room temperature may become a darker color of yellow. This does not indicate any change in quality of the medication. Throw away any medicine not used before the expiration date on the label.
Store the tobramycin capsules at room temperature away from moisture and heat. Remove only one capsule at a time and only when you are ready to use it.
What happens if I miss a dose?
Use the missed dose as soon as you remember. Skip the missed dose if it is almost time for your next scheduled dose. Do not use extra medicine to make up the missed dose.
For Tobi Podhaler: Skip the missed dose if your next dose is less than 6 hours away. Do not use extra medicine to make up the missed dose.
What happens if I overdose?
Seek emergency medical attention or call the Poison Help line at 1-800-222-1222.
What should I avoid while using Tobramycin Sulfate (tobramycin inhalation)?
Do not mix tobramycin solution with dornase alfa (Pulmozyme) in the nebulizer.
Tobramycin Sulfate (tobramycin inhalation) side effects
Get emergency medical help if you have signs of an allergic reaction: hives; difficult breathing; swelling of your face, lips, tongue, or throat.
Call your doctor at once if you have:
hearing problems, ringing in your ears;

severe dizziness, spinning sensation, balance problems, feeling like you might pass out;

swelling, rapid weight gain, little or no urinating;

muscle weakness;

coughing up blood; or

new or worsening breathing problems.
Common side effects may include:
headache;

fever, cough, throat pain, hoarse voice; or

unusual or unpleasant taste in your mouth.
This is not a complete list of side effects and others may occur. Call your doctor for medical advice about side effects. You may report side effects to FDA at 1-800-FDA-1088.
See also: Side effects (in more detail)
What other drugs will affect Tobramycin Sulfate (tobramycin inhalation)?
Tobramycin can harm your kidneys. This effect is increased when you also use certain other medicines, including: antivirals, chemotherapy, diuretics (ethacrynic acid, furosemide), injected antibiotics, medicine for bowel disorders, medicine to prevent organ transplant rejection, and some pain or arthritis medicines (including aspirin, Tylenol, Advil, and Aleve).
This list is not complete. Other drugs may interact with tobramycin inhalation, including prescription and over-the-counter medicines, vitamins, and herbal products. Not all possible interactions are listed in this medication guide.
Further information
Remember, keep this and all other medicines out of the reach of children, never share your medicines with others, and use this medication only for the indication prescribed.
Always consult your healthcare provider to ensure the information displayed on this page applies to your personal circumstances.
Copyright 1996-2012 Cerner Multum, Inc. Version: 2.03.
Date modified: August 01, 2017
Last reviewed: December 01, 2015