Kenalog-40 (injection)
Generic Name: triamcinolone (injection) (TRYE am SIN oh lone)
Brand Name: Aristospan Injection, Clinacort, Kenalog-40, Zilretta
Medically reviewed: December 28, 2017
What is Kenalog-40?
Triamcinolone is a steroid that prevents the release of substances in the body that cause inflammation.
Kenalog-40 is used to treat many different types of inflammatory conditions, including severe allergic reactions, severe colitis, blood cell disorders, inflammatory eye disorders, lung disorders, gouty arthritis, osteoarthritis, rheumatic arthritis, and problems caused by low adrenal gland hormones.
Kenalog-40 is also used to treat inflammation of the joints or tendons to treat arthritis, bursitis, or epicondylitis (tennis elbow). It is usually given in these conditions only as a short-term treatment of a severe or aggravated episode.
Triamcinolone is also used to treat certain skin disorders caused by autoimmune conditions such as lupus, psoriasis, lichen planus, and others.
Kenalog-40 may also be used for purposes not listed in this medication guide.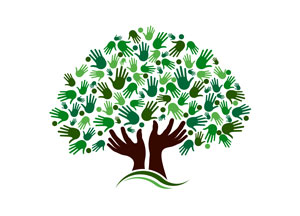 Important Information
You may not be able to receive this medicine if you have a fungal infection, or a condition called idiopathic thrombocytopenic purpura (ITP).
Before taking this medicine
You should not be treated with this medicine if you are allergic to triamcinolone.
You may not be able to receive Kenalog-40 if you have:
To make sure triamcinolone is safe for you, tell your doctor if you have ever had:
Steroid medicine can decrease bone formation, which could lead to osteoporosis, especially with long-term use. Talk with your doctor about your specific risk of bone loss while receiving Kenalog-40.
It is not known whether this medicine will harm an unborn baby. Tell your doctor if you are pregnant or plan to become pregnant.
Triamcinolone can pass into breast milk and may harm a nursing baby. Tell your doctor if you are breast-feeding a baby.
How is triamcinolone injection given?
Kenalog-40 is given through a needle and can be injected into different areas of the body: into a muscle; into the space around a joint or tendon, or into a lesion on the skin. A healthcare provider will give you this injection.
Triamcinolone can lower blood cells that help your body fight infections. This can make it easier for you to get sick from being around others who are ill. Your blood may need to be tested often.
Call your doctor if you have signs of infection (fever, weakness, cold or flu symptoms).
Your doctor may instruct you to limit your salt intake while you are receiving Kenalog-40. You may also need to take potassium supplements. Follow your doctor's instructions.
This medicine can cause unusual results with certain medical tests. Tell any doctor who treats you that you are using triamcinolone.
Tell your doctor if you have any type of surgery, illness, or medical emergency. Your dose needs may be different during times of unusual stress.
You should not stop using triamcinolone suddenly after long-term use, or you could have unpleasant withdrawal symptoms. Ask your doctor how to safely stop using this medicine.
Long-term use of steroids can cause harmful effects on the eyes, such as glaucoma or cataracts. If you receive Kenalog-40 for longer than 6 weeks, your doctor may want you to have regular eye exams.
What happens if I miss a dose?
Call your doctor for instructions if you miss an appointment for a scheduled Kenalog-40.
What happens if I overdose?
Since this medicine is given by a healthcare professional in a medical setting, an overdose is unlikely to occur.
An overdose of triamcinolone is not expected to produce life threatening symptoms. However, long term use of high steroid doses can lead to symptoms such as thinning skin, easy bruising, changes in the shape or location of body fat (especially in your face, neck, back, and waist), increased acne or facial hair, menstrual problems, impotence, or loss of interest in sex.
What should I avoid while receiving Kenalog-40?
After injection of triamcinolone into a joint, you should avoid overusing that joint through strenuous activity or high-impact sports. You could cause damage to the joint.
Do not receive a "live" vaccine or a toxoid vaccine while using triamcinolone, or you could develop a serious infection. Live or toxoid vaccines include diphtheria, measles, mumps, rubella (MMR), polio, rotavirus, smallpox, tetanus, typhoid, yellow fever, varicella (chickenpox), zoster (shingles), and nasal flu (influenza) vaccine.
Avoid being near people who are sick or have infections. Call your doctor for preventive treatment if you are exposed to chicken pox or measles. These conditions can be serious or even fatal in people who are using triamcinolone.
Kenalog-40 side effects
Get emergency medical help if you have signs of an allergic reaction: hives; difficult breathing; swelling of your face, lips, tongue, or throat.
Call your doctor at once if you have:
Steroids can affect growth in children. Tell your doctor if your child is not growing at a normal rate while using this medicine.
Common side effects may include:
This is not a complete list of side effects and others may occur. Call your doctor for medical advice about side effects. You may report side effects to FDA at 1-800-FDA-1088.
See also: Side effects (in more detail)
What other drugs will affect Kenalog-40?
Many drugs can interact with triamcinolone. Not all possible interactions are listed here. Tell your doctor about all your current medicines and any you start or stop using, especially:
This list is not complete and many other drugs can interact with triamcinolone. This includes prescription and over-the-counter medicines, vitamins, and herbal products. Give a list of all your medicines to any healthcare provider who treats you.
Further information
Remember, keep this and all other medicines out of the reach of children, never share your medicines with others, and use this medication only for the indication prescribed.
Always consult your healthcare provider to ensure the information displayed on this page applies to your personal circumstances.
Copyright 1996-2018 Cerner Multum, Inc. Version: 4.03.