Generic Name: paliperidone (oral) (pal ee PER i done)
Brand Name: Invega
What is paliperidone?
Paliperidone is an antipsychotic medicine. It works by changing the effects of chemicals in the brain.
Paliperidone is used to treat schizophrenia in adults and teenagers who are at least 12 years old.
Paliperidone may also be used for purposes not listed in this medication guide.
What is the most important information I should know about paliperidone?
Paliperidone is not approved for use in psychotic conditions related to dementia. Paliperidone may increase the risk of death in older adults with dementia-related conditions.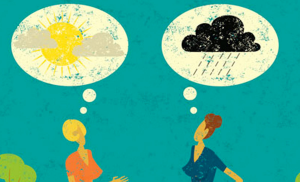 What should I discuss with my healthcare provider before taking paliperidone?
You should not use this medicine if you are allergic to paliperidone or risperidone (Risperdal).
Paliperidone is not approved for use in psychotic conditions related to dementia. Paliperidone may increase the risk of death in older adults with dementia-related conditions.
Long-term use of paliperidone can cause a serious movement disorder that may not be reversible. The longer you take paliperidone, the more likely you are to develop this movement disorder. The risk of this side effect is higher in women and older adults.
To make sure paliperidone is safe for you, tell your doctor if you have:
a history of heart disease or heart rhythm disorder;

a personal or family history of Long QT syndrome;

a history of low white blood cell (WBC) counts;

high or low blood pressure;

a stomach or intestinal disorder;

liver or kidney disease;

seizures or epilepsy;

a history of breast cancer;

a history of suicidal thoughts;

high cholesterol or triglycerides (a type of fat in the blood);

diabetes (paliperidone may raise your blood sugar); or

an electrolyte imbalance, such as low potassium or magnesium levels in your blood.
Tell your doctor if you are pregnant or plan to become pregnant while using this medication.
Taking antipsychotic medication during the last 3 months of pregnancy may cause problems in the newborn, such as withdrawal symptoms, breathing problems, feeding problems, fussiness, tremors, and limp or stiff muscles. However, you may have withdrawal symptoms or other problems if you stop taking your medicine during pregnancy. If you become pregnant while taking paliperidone, do not stop taking it without your doctor's advice.
Paliperidone can pass into breast milk and may harm a nursing baby. You should not breast-feed while using this medicine.
Older adults may be more sensitive to the effects of this medicine.
How should I take paliperidone?
Follow all directions on your prescription label. Do not take this medicine in larger or smaller amounts or for longer than recommended.
Paliperidone can be taken with or without food.
Do not crush, chew, or break an extended-release tablet. Swallow it whole.
Use paliperidone regularly to get the most benefit. Get your prescription refilled before you run out of medicine completely.
Your doctor will need to check your progress while you are using paliperidone.
Store at room temperature away from moisture, heat, and light.
What happens if I miss a dose?
Take the missed dose as soon as you remember. Skip the missed dose if it is almost time for your next scheduled dose. Do not take extra medicine to make up the missed dose.
What happens if I overdose?
Seek emergency medical attention or call the Poison Help line at 1-800-222-1222.
What should I avoid while taking paliperidone?
While you are taking paliperidone, you may be more sensitive to temperature extremes such as very hot or cold conditions. Avoid getting too cold, or becoming overheated or dehydrated. Drink plenty of fluids, especially in hot weather and during exercise. It is easier to become dangerously overheated and dehydrated while you are taking paliperidone.
Paliperidone may impair your thinking or reactions. Be careful if you drive or do anything that requires you to be alert. Avoid getting up too fast from a sitting or lying position, or you may feel dizzy. Get up slowly and steady yourself to prevent a fall.
Avoid drinking alcohol. Dangerous side effects could occur.
Paliperidone side effects
Get emergency medical help if you have signs of an allergic reaction: hives; difficulty breathing; swelling of your face, lips, tongue, or throat.
Stop using paliperidone and call your doctor at once if you have any of these signs of a serious movement disorder:
tremors or shaking in your arms or legs;

uncontrolled muscle movements in your face (chewing, lip smacking, frowning, tongue movement, blinking or eye movement); or

any new or unusual muscle movements you cannot control.
Call your doctor at once if you have:
headache with chest pain, pounding heartbeats or fluttering in your chest;

a light-headed feeling, like you might pass out;

thoughts about suicide or hurting yourself;

breast swelling (in women or men), nipple discharge;

changes in menstrual periods;

penis erection that is painful or lasts 4 hours or longer;

sudden weakness or ill feeling, fever, chills, swollen gums, painful mouth sores, pain when swallowing, skin sores, cold or flu symptoms, cough, trouble breathing;

high blood sugar--increased thirst, increased urination, hunger, dry mouth, fruity breath odor, drowsiness, dry skin, blurred vision, weight loss; or

severe nervous system reaction--very stiff (rigid) muscles, high fever, sweating, confusion, fast or uneven heartbeats, tremors, feeling like you might pass out.
Common side effects may include:
drowsiness;

agitation, feeling restless;

tremors or shaking;

uncontrolled muscle movements, problems with balance or walking;

upset stomach, constipation;

neck stiffness;

weight gain;

fast heart rate; or

sore throat, sinus pain.
This is not a complete list of side effects and others may occur. Call your doctor for medical advice about side effects. You may report side effects to FDA at 1-800-FDA-1088.
See also: Side effects (in more detail)
What other drugs will affect paliperidone?
Taking paliperidone with other drugs that make you sleepy or slow your breathing can cause dangerous or life-threatening side effects. Ask your doctor before taking a sleeping pill, narcotic pain medicine, prescription cough medicine, a muscle relaxer, or medicine for anxiety, depression, or seizures.
Tell your doctor about all medicines you use, and those you start or stop using during your treatment with paliperidone, especially:
carbamazepine;

citalopram;

lumefantrine;

rifampin;

St. John's wort;

cancer medicine--arsenic trioxide, toremifene, vandetanib;

heart rhythm medicine--amiodarone, disopyramide, dofetilide, dronedarone, procainamide, quinidine, sotalol; or

other medicines to treat mental illness--iloperidone, pimozide, ziprasidone, others.
This list is not complete. Other drugs may interact with paliperidone, including prescription and over-the-counter medicines, vitamins, and herbal products. Not all possible interactions are listed in this medication guide.
More about Invega (paliperidone)
Consumer resources
Other brands: Invega Trinza
Professional resources
Other Formulations
Related treatment guides
Where can I get more information?
Your pharmacist can provide more information about paliperidone.