Sucroferric Oxyhydroxide
Class: Phosphate-removing Agents
VA Class: 0000
Chemical Name: Ferric hydroxide oxide
Molecular Formula: FeHO2•xC12H22O11•y(C6H10O5)n
CAS Number: 20344-49-4
Brands: Velphoro
Introduction
Phosphate binder used to reduce the intestinal absorption of phosphates.1
Uses for Sucroferric Oxyhydroxide
Hyperphosphatemia
Reduction of serum phosphorus in patients with chronic kidney disease (CKD) who are undergoing dialysis.1 2 3 4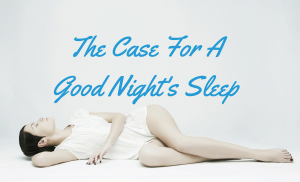 Sucroferric Oxyhydroxide Dosage and Administration
Administration
Oral Administration
Administer orally in divided doses with meals (in order to bind dietary phosphates efficiently).1
No increase in the patient's usual fluid intake is required.1
Tablets must be chewed before swallowing; do not swallow whole (intact) tablets.1 Tablets may be crushed to aid with chewing and swallowing.1
If any doses are missed, resume usual dosage schedule with the next meal.1 Do not replace missed dose(s).1
Dosage
Dosage expressed in terms of elemental iron.1 Each tablet contains 500 mg of iron (equivalent to 2.5 g of sucroferric oxyhydroxide).1
Adults
Hyperphosphatemia
Oral
Initially, 500 mg of iron 3 times daily.1
Monitor serum phosphorus concentrations and titrate dosage as often as weekly in decrements or increments of 500 mg of iron daily as needed, until target serum phosphorus concentrations are attained; monitor regularly thereafter.1
Average dosage of 1.5–2 g of iron daily required to control serum phosphorus concentrations in clinical studies.1
Prescribing Limits
Adults
Hyperphosphatemia
Oral
Highest dosage used in phase 3 clinical study was 3 g of iron daily.1 2
Special Populations
No special population dosage recommendations.1
Cautions for Sucroferric Oxyhydroxide
Contraindications
Manufacturer states none.1
Warnings/Precautions
Digestive System and Iron Accumulation Disorders
Studies did not include patients with peritonitis during peritoneal dialysis, clinically important gastric or hepatic disorders, prior major GI surgery, or history of hemochromatosis or other diseases associated with iron accumulation.1 Monitor effects of sucroferric oxyhydroxide, as well as iron homeostasis, in such patients.1
Specific Populations
Pregnancy
Category B.1
Effects on labor and delivery not known.1
Lactation
Absorption of iron from sucroferric oxyhydroxide is minimal; manufacturer states drug is unlikely to distribute into breast milk.1
Pediatric Use
Safety and efficacy not established in children <18 years of age.1 2 4
Geriatric Use
No overall differences in safety and efficacy relative to younger adults.1
Common Adverse Effects
Diarrhea,1 2 4 discolored feces,1 2 3 nausea.1 4
Interactions for Sucroferric Oxyhydroxide
Effects on GI Absorption of Drugs
Possible decreased bioavailability of orally administered drugs given concomitantly; no empiric data concerning avoidance of interactions between sucroferric oxyhydroxide and most oral drugs.1
Consider administering sucroferric oxyhydroxide and any concomitant drugs at different times if reduced bioavailability would have a clinically important effect on safety or efficacy.1 The spacing of doses depends on absorption characteristics of the concomitant drug (e.g., time to peak plasma concentration, formulation [i.e., immediate release or extended release]).1
Consider monitoring clinical responses and/or blood concentrations of concomitant drugs with a narrow therapeutic index.1
Specific Drugs
| Drug | Interaction | Comments |
| --- | --- | --- |
| Alendronate | Extensive binding of alendronate in vitro1 9 | |
| Calcitriol | No change in parathyroid hormone-lowering effect of calcitriol observed in clinical studies1 | May be administered concomitantly1 |
| Ciprofloxacin | No interaction in vitro1 9 | May be administered concomitantly1 |
| Digoxin | No change in digoxin AUC when administered concomitantly with or 2 hours after sucroferric oxyhydroxide1 7 9 | May be administered concomitantly1 7 |
| Doxycycline | Extensive binding of doxycycline in vitro1 9 | Administer oral doxycycline at least 1 hour before sucroferric oxyhydroxide1 |
| Enalapril | No interaction in vitro1 9 | May be administered concomitantly1 |
| Furosemide | No change in furosemide AUC when administered concomitantly with or 2 hours after sucroferric oxyhydroxide1 7 9 | May be administered concomitantly1 7 |
| HMG-CoA reductase inhibitors (statins) | No change in lipid-lowering effects of statins observed in clinical studies1 | May be administered concomitantly1 |
| Hydrochlorothiazide | No interaction in vitro1 9 | May be administered concomitantly1 |
| Levothyroxine | Binding of levothyroxine in vitro1 9 | Do not use oral levothyroxine in patients receiving sucroferric oxyhydroxide1 |
| Losartan | No change in losartan AUC when administered concomitantly with or 2 hours after sucroferric oxyhydroxide1 7 9 | May be administered concomitantly1 7 |
| Metformin | No interaction in vitro1 9 | |
| Metoprolol | No interaction in vitro1 9 | May be administered concomitantly1 |
| Nifedipine | No interaction in vitro1 9 | May be administered concomitantly1 |
| Omeprazole | No change in omeprazole AUC when administered concomitantly with or 2 hours after sucroferric oxyhydroxide1 7 9 | May be administered concomitantly1 7 |
| Paricalcitol | Binding of paricalcitol in vitro1 9 | |
| Quinidine | No interaction in vitro1 9 | May be administered concomitantly1 |
| Warfarin | No change in AUC of R- or S-warfarin when warfarin administered concomitantly with or 2 hours after sucroferric oxyhydroxide1 7 9 | May be administered concomitantly1 7 |
Sucroferric Oxyhydroxide Pharmacokinetics
No pharmacokinetic studies performed because of insolubility and degradation characteristics.1
Absorption
Bioavailability
Active moiety, polynuclear iron(III)-oxyhydroxide, not absorbed.1 6 Degradation product, mononuclear iron species, can be absorbed.1
Median uptake of radiolabeled iron in the blood was 0.43 and 0.04% on day 21 in healthy individuals with low iron stores and patients with CKD, respectively, who received radiolabeled sucroferric oxyhydroxide (2 g of iron in 1 day).1
Elimination
Metabolism
Active moiety, polynuclear iron(III)-oxyhydroxide, not metabolized.1
Sucrose and starch components are digested to absorbable sugars: sucrose to glucose and fructose, starch to maltose and glucose.1 Each 500-tablet provides 1.4 g of carbohydrates.1
Stability
Storage
Oral
Tablets
25°C (may be exposed to 15–30°C).1 Keep in original container and protect from moisture.1
Actions
Phosphate binding in the GI tract occurs via ligand exchange between hydroxyl groups and/or water in sucroferric oxyhydroxide and phosphate in diet1 6 ; bound phosphate is excreted in feces.1

Decreases serum phosphorus concentrations and calcium-phosphorus product.1

High phosphate-binding capacity over pH range of 1.2–7.5, with peak capacity at pH 2.5.1 8

No evidence of iron accumulation during one year of therapy.1 4

No clinically meaningful changes in concentrations of vitamins A, D, E, and K.1 3
Advice to Patients
Importance of adhering to instructions about diet.10

Importance of taking sucroferric oxyhydroxide as directed with meals.1

Importance of chewing sucroferric oxyhydroxide tablets and not swallowing them whole.1 Inform patients that the tablets may be crushed to aid with chewing and swallowing.1

Importance of instructing patients about any concomitantly used drugs that should be taken at a different time of day than when sucroferric oxyhydroxide is taken.1

Potential for sucroferric oxyhydroxide to cause discolored (dark) stools.1

Importance of women informing their clinician if they are or plan to become pregnant or plan to breast-feed.1

Importance of informing clinicians of existing or contemplated concomitant therapy, including prescription and OTC drugs, as well as any concomitant illnesses.1

Importance of informing patients of other important precautionary information.1 (See Cautions.)
Preparations
Excipients in commercially available drug preparations may have clinically important effects in some individuals; consult specific product labeling for details.
Please refer to the ASHP Drug Shortages Resource Center for information on shortages of one or more of these preparations.
Sucroferric Oxyhydroxide

| Routes | Dosage Forms | Strengths | Brand Names | Manufacturer |
| --- | --- | --- | --- | --- |
| Oral | Tablets, chewable | 500 mg iron (in 2.5 g of sucroferric oxyhydroxide) | Velphoro | Fresenius |
AHFS DI Essentials. © Copyright 2018, Selected Revisions September 29, 2015. American Society of Health-System Pharmacists, Inc., 4500 East-West Highway, Suite 900, Bethesda, Maryland 20814.
References
1. Fresenius. Velphoro (sucroferric oxyhydroxide) chewable tablets prescribing information. Waltham, MA; 2014 Sep.
2. Floege J, Covic AC, Ketteler M et al. A phase III study of the efficacy and safety of a novel iron-based phosphate binder in dialysis patients. Kidney Int. 2014; 86:638-47. [PubMed 24646861]
3. Wüthrich RP, Chonchol M, Covic A et al. Randomized clinical trial of the iron-based phosphate binder PA21 in hemodialysis patients. Clin J Am Soc Nephrol. 2013; 8:280-9. [PubMed 23124782]
4. Floege J, Covic AC, Ketteler M et al. Long-term effects of iron-based phosphate binder, sucroferric oxyhydroxide, in dialysis patients. Nephrol Dial Transplant. 2015; :.
5. . Morbidity and mortality of renal dialysis: an NIH consensus conference statement. Consensus Development Conference Panel. Ann Intern Med. 1994; 121:62-70. [PubMed 8198352]
6. . Sucroferric oxyhydroxide (Velphoro) for hyperphosphatemia. Med Lett Drugs Ther. 2014; 56:76-7. [PubMed 25118800]
7. Chong E, Kalia V, Willsie S et al. Drug-drug interactions between sucroferric oxyhydroxide and losartan, furosemide, omeprazole, digoxin and warfarin in healthy subjects. J Nephrol. 2014; :. [PubMed 24699894]
8. Wilhelm M, Gaillard S, Rakov V et al. The iron-based phosphate binder PA21 has potent phosphate binding capacity and minimal iron release across a physiological pH range in vitro. Clin Nephrol. 2014; 81:251-8. [PubMed 24656315]
9. US Food and Drug Administration. Center for Drug Evaluation and Research. Application number 205109Orig1s000: Clinical pharmacology and biopharmaceutics review(s). From FDA website.
10. Fresenius Medical Care. Velphoro 500 mg chewable tablets summary of product characteristics. Neuilly-sur-Seine, France; 2014 Dec 5.
More about sucroferric oxyhydroxide
Consumer resources
Professional resources
Other brands: Velphoro
Related treatment guides