Rucaparib Camsylate
Class: Antineoplastic Agents
Chemical Name: 8-Fluoro-1,3,4,5-tetrahydro-2-[4-[(methylamino)methyl]phenyl]-6H-pyrrolo[4,3,2-ef][2]benzazepin-6-one- compd. with 7,7-dimethyl-2-oxo-(1S,4R)-bicyclo[2.2.1]heptane-1-methanesulfonic acid (1:1)
Molecular Formula: C19H18FN3O•C10H16O4S
CAS Number: 1859053-21-6
Brands: Rubraca
Introduction
Antineoplastic agent; an inhibitor of poly(adenosine diphosphate [ADP]-ribose) polymerase (PARP).1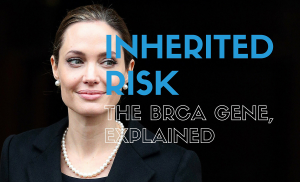 Uses for Rucaparib Camsylate
Ovarian Cancer
Single-agent therapy for the treatment of deleterious germline and/or somatic BRCA-mutated (as detected by an FDA-approved companion diagnostic test [FoundationFocus CDx BRCA]) advanced ovarian cancer previously treated with ≥2 chemotherapy regimens1 2 (designated an orphan drug by FDA for this use).7 Subgroup analysis suggests overall response rate is higher in patients with platinum-sensitive disease than in those with platinum-resistant disease (66 versus 25%); no responses observed in a limited number of patients with platinum-refractory disease.1
Accelerated approval based on overall response rate and duration of response.1 Continued approval may be contingent on verification and description of clinical benefit in confirmatory studies.1
Women with mutations that result in defective BRCA genes are more likely to develop ovarian cancer.5 Approximately 10–15% of all cases of ovarian cancer appear to be associated with these hereditary BRCA mutations.5 12
Rucaparib Camsylate Dosage and Administration
General
Confirm presence of deleterious germline and/or somatic BRCA mutation prior to initiation of therapy.1

Obtain CBC prior to initiation of therapy and monthly during therapy.1 (See Myelodysplastic Syndrome (MDS)/Acute Myeloid Leukemia (AML) under Cautions.)
Restricted Distribution Program
Obtain rucaparib through specialty distributors.3

Contact manufacturer at 844-779-7707 or consult the Rubraca Connections website () for specific availability information.3
Administration
Oral Administration
Administer orally twice daily without regard to meals.1 10
Dosage
Available as rucaparib camsylate; dosage expressed in terms of rucaparib.1
Adults
Ovarian Cancer
Oral
600 mg (two 300-mg tablets) twice daily.1 Continue therapy until disease progression or unacceptable toxicity occurs.1
Dosage Modification for Toxicity
If adverse reactions occur, consider interruption of therapy or dosage reduction.1
If dosage reduction is necessary, reduce dosage to 500 mg twice daily.1
If dosage reduction from 500 mg twice daily is necessary, reduce dosage to 400 mg twice daily.1
If further reduction is necessary, reduce dosage to 300 mg twice daily.1
Special Populations
Hepatic Impairment
Mild hepatic impairment (total bilirubin concentration not exceeding ULN with AST concentration exceeding ULN or total bilirubin concentration exceeding ULN, but not >1.5 times the ULN, with any AST concentration): Adjustment of initial dosage not necessary.1
Moderate or severe hepatic impairment (total bilirubin concentration >1.5 times the ULN): No specific dosage recommendations at this time.1 6 (See Hepatic Impairment under Cautions.)
Renal Impairment
Mild or moderate renal impairment (Clcr 30–89 mL/minute): Adjustment of initial dosage not necessary.1
Severe renal impairment (Clcr <30 mL/minute) or dialysis: No specific dosage recommendations at this time.1 6 (See Renal Impairment under Cautions.)
Geriatric Patients
No specific dosage recommendations at this time.1 (See Geriatric Use under Cautions.)
Cautions for Rucaparib Camsylate
Contraindications
Manufacturer states none known.1
Warnings/Precautions
Myelodysplastic Syndrome (MDS)/Acute Myeloid Leukemia (AML)
MDS and AML reported rarely in patients receiving rucaparib; 1 of 4 cases was fatal.1 All patients with MDS/AML had received previous chemotherapy with platinum-containing agents and/or other DNA-damaging antineoplastic agents.1 The duration of rucaparib therapy in patients who developed MDS/AML ranged from 57–539 days.1
Monitor CBC at baseline and monthly thereafter.1 Delay initiation of rucaparib until hematologic toxicity caused by previous chemotherapy resolves to grade 1 or less.1
If prolonged hematologic toxicity occurs, interrupt therapy and monitor CBC counts weekly until recovery to grade 1 or less.1 If hematologic toxicity persists for >4 weeks following interruption of therapy, refer patient to a hematologist for further evaluation, including bone marrow analysis and cytogenetic testing of a blood sample.1 If MDS/AML is confirmed, discontinue rucaparib.1
Fetal/Neonatal Morbidity and Mortality
May cause fetal harm based on mechanism of action and animal findings; embryotoxicity demonstrated in animals.1
Confirm pregnancy status prior to initiating rucaparib therapy.1 Avoid pregnancy during therapy.1 Women of childbearing potential should use effective contraceptive methods while receiving rucaparib and for 6 months after the drug is discontinued.1 If used during pregnancy or patient becomes pregnant, apprise of potential fetal hazard and risk for loss of the pregnancy.1
Specific Populations
Pregnancy
May cause fetal harm.1 (See Fetal/Neonatal Morbidity and Mortality under Cautions.)
Lactation
Not known whether rucaparib is distributed into milk.1 Discontinue nursing during therapy and for 2 weeks after drug discontinuance.1
Pediatric Use
Safety and efficacy not established.1
Geriatric Use
No overall differences in safety relative to younger patients, but increased sensitivity cannot be ruled out.1 Insufficient experience in patients ≥65 years of age with BRCA-mutated ovarian cancer to determine whether they respond differently than younger adults.1
Hepatic Impairment
In population pharmacokinetic analyses, pharmacokinetics not altered by mild hepatic impairment; initial dosage adjustment not necessary in such patients.1
Limited data in patients with moderate hepatic impairment and no data in patients with severe hepatic impairment.1 6
Renal Impairment
Systemic exposure not substantially altered by mild or moderate renal impairment; initial dosage adjustment not necessary in such patients.1 (See Special Populations under Pharmacokinetics.)
Not studied in patients with severe renal impairment or in those receiving dialysis.1 6
Common Adverse Effects
Asthenia/fatigue,1 2 nausea,1 vomiting,1 2 anemia,1 constipation,1 2 decreased appetite,1 2 dysgeusia,1 2 diarrhea,1 2 abdominal pain,1 2 dyspnea,1 2 abdominal distention,2 thrombocytopenia,1 elevated Scr concentrations,1 elevated AST or ALT concentrations,1 2 decreased hemoglobin concentrations,1 2 decreased lymphocyte concentrations,1 decreased ANC,1 elevated cholesterol concentrations.1
Interactions for Rucaparib Camsylate
Metabolized principally by CYP2D6 and, to a lesser extent, by CYP isoenzymes 1A2 and 3A4.1
Reversible inhibitor of CYP isoenzymes 1A2, 2C19, 2C9, and 3A and, to a lesser extent, CYP isoenzymes 2C8 and 2D6 and UGT1A1.1 6 At clinically relevant concentrations, induces CYP1A2 and downregulates CYP isoenzymes 2B6 and 3A4.1 6
Potent inhibitor of multidrug and toxic compound extrusion (MATE) 1 and MATE2K, and a moderate inhibitor of organic cation transporter (OCT) 1.1
Substrate of P-glycoprotein (P-gp) and breast cancer resistance protein (BCRP), but not a substrate of organic anion transporter (OAT) 1, OAT3, OCT2, organic anion transport protein (OATP) 1B1, or OATP1B3.1
Specific Drugs
| Drug | Interaction |
| --- | --- |
| Proton-pump inhibitors | No clinically meaningful effect on rucaparib exposure1 6 |
Rucaparib Camsylate Pharmacokinetics
Absorption
Bioavailability
Pharmacokinetics are linear, time independent, and dose proportional over a dosage range of 240–840 mg twice daily;1 6 mean systemic accumulation is 3.5- to 6.2-fold following repeated administration.1 6
Median time to peak plasma concentrations is 1.9 hours following oral administration.1
Mean absolute oral bioavailability is 36%.1
Food
Administration with a high-fat meal decreased rate and modestly increased extent of absorption; time to peak plasma concentration delayed by 2.5 hours, and peak plasma concentration and AUC increased by 20 and 38%, respectively.1 6
Special Populations
Mild hepatic impairment does not affect pharmacokinetics of rucaparib.1
Mild (Clcr 60–89 mL/minute) or moderate (Clcr 30–59 mL/minute) renal impairment increased AUC by approximately 15 or 32%, respectively.1
Effects of severe renal impairment, dialysis, and moderate to severe hepatic impairment on rucaparib pharmacokinetics not established.1
Age, body weight, and race do not affect exposure to rucaparib.1
Genetic polymorphisms of CYP2D6 (i.e., poor, intermediate, or ultrarapid metabolizer) or CYP1A2 (i.e., hyperinducers) do not substantially affect exposure to rucaparib.1 6
Distribution
Extent
Not known whether rucaparib distributes into milk.1
Plasma Protein Binding
70%.1
Elimination
Metabolism
Metabolized principally by CYP2D6 and, to a lesser extent, by CYP isoenzymes 1A2 and 3A4.1
Half-life
Terminal half-life: 17–19 hours.1 10
Stability
Storage
Oral
Tablets
20–25°C (may be exposed to 15–30°C).1
Actions
Inhibits mammalian PARP enzymes, including PARP-1, PARP-2, and PARP-3.1 PARP enzymes are involved in normal cellular homeostasis, including DNA transcription, cell cycle regulation, and DNA repair.1 4 6

Rucaparib-induced cytotoxicity may involve inhibition of PARP enzymatic activity and increased formation of PARP-DNA complexes, which result in disruption of cellular homeostasis and apoptosis.1

PARP inhibitors, including rucaparib, appear to be selective for tumors cells harboring certain homologous recombination deficiencies (e.g., BRCA1 and BRCA2 mutations).1 8 9

Reduces tumor growth of xenograft models of human cancer (with or without deficiencies in BRCA) in mice.1
Advice to Patients
Importance of reading the manufacturer's patient information.1

If a dose is missed or vomited, importance of taking the next dose at the regularly scheduled time; do not take an extra dose to replace the missed dose.1

Risk of MDS and AML.1 Importance of informing clinician if fatigue/asthenia, fever, weight loss, frequent infections, bruising, unusual bleeding (including hematuria or bloody stool), shortness of breath, abnormal CBC counts, or requirement for blood product transfusions occurs.1

Importance of hematologic monitoring during rucaparib therapy.1

Risk of photosensitivity reactions.1 Importance of limiting exposure to sunlight and wearing protective clothing and using sunscreen when exposure cannot be avoided.1

Risk of fetal harm and pregnancy loss.1 Necessity of advising women of childbearing potential to avoid pregnancy and to use an effective method of contraception while receiving rucaparib and for 6 months following discontinuance of therapy.1 Importance of women informing clinicians immediately if they are pregnant or become pregnant during therapy.1 If pregnancy occurs, advise pregnant women of potential risk to the fetus.1

Importance of advising women to avoid breast-feeding while receiving rucaparib therapy and for 2 weeks following discontinuance of therapy.1

Importance of informing clinicians of existing or contemplated concomitant therapy, including prescription and OTC drugs and dietary or herbal supplements, as well as any concomitant illnesses.1

Importance of informing patients of other important precautionary information.1 (See Cautions.)
Preparations
Excipients in commercially available drug preparations may have clinically important effects in some individuals; consult specific product labeling for details.
Please refer to the ASHP Drug Shortages Resource Center for information on shortages of one or more of these preparations.
Distribution of rucaparib is restricted.3 (See Restricted Distribution Program under Dosage and Administration.)
Rucaparib Camsylate

| Routes | Dosage Forms | Strengths | Brand Names | Manufacturer |
| --- | --- | --- | --- | --- |
| Oral | Tablets, film-coated | 200 mg (of rucaparib) | Rubraca | Clovis Oncology |
| | | 250 mg (of rucaparib) | Rubraca | Clovis Oncology |
| | | 300 mg (of rucaparib) | Rubraca | Clovis Oncology |
AHFS DI Essentials. © Copyright 2018, Selected Revisions March 26, 2018. American Society of Health-System Pharmacists, Inc., 4500 East-West Highway, Suite 900, Bethesda, Maryland 20814.
References
1. Clovis Oncology, Inc. Rubraca (rucaparib) tablets prescribing information. Boulder, CO; 2017 Feb.
2. Swisher EM, Lin KK, Oza AM et al. Rucaparib in relapsed, platinum-sensitive high-grade ovarian carcinoma (ARIEL2 Part 1): an international, multicentre, open-label, phase 2 trial. Lancet Oncol. 2017; 18:75-87. [PubMed 27908594]
3. Clovis Oncology. Facilitating Rubraca delivery to your patients where and when they need it. From the Rubraca connections website. Undated. Accessed 2017 May 15.
4. AstraZeneca Pharmaceuticals LP. Lynparza (olaparib) capsules prescribing information. Wilmington, DE: 2017 Aug.
5. Food and Drug Administration. Summary review for regulatory action: NDA/BLA 206162. From FDA website.
6. Food and Drug Administration. Center for Drug Evaluation and Research. Application number 209115Orig1s000: Multi-discipline review. From FDA website.
7. Food and Drug Administration. Search orphan drug designations and approvals. From FDA website. Accessed 2017 May 15.
8. Kaufman B, Shapira-Frommer R, Schmutzler RK et al. Olaparib monotherapy in patients with advanced cancer and a germline BRCA1/2 mutation. J Clin Oncol. 2015; 33:244-50. [PubMed 25366685]
9. Reinbolt RE, Hays JL. The role of PARP inhibitors in the treatment of gynecologic malignancies. Front Oncol. 2013; 3:237. [PubMed 24098868]
10. Kristeleit R, Shapiro GI, Burris HA et al. A Phase I-II Study of the Oral PARP Inhibitor Rucaparib in Patients with Germline BRCA1/2-Mutated Ovarian Carcinoma or Other Solid Tumors. Clin Cancer Res. 2017; [PubMed 28264872]
11. Frey MK, Pothuri B. Homologous recombination deficiency (HRD) testing in ovarian cancer clinical practice: a review of the literature. Gynecol Oncol Res Pract. 2017; 4:4. [PubMed 28250960]
12. Pal T, Permuth-Wey J, Betts JA et al. BRCA1 and BRCA2 mutations account for a large proportion of ovarian carcinoma cases. Cancer. 2005; 104:2807-16. [PubMed 16284991]
13. Gelmon KA, Tischkowitz M, Mackay H et al. Olaparib in patients with recurrent high-grade serous or poorly differentiated ovarian carcinoma or triple-negative breast cancer: a phase 2, multicentre, open-label, non-randomised study. Lancet Oncol. 2011; 12:852-61. [PubMed 21862407]
14. Ledermann J, Harter P, Gourley C et al. Olaparib maintenance therapy in patients with platinum-sensitive relapsed serous ovarian cancer: a preplanned retrospective analysis of outcomes by BRCA status in a randomised phase 2 trial. Lancet Oncol. 2014; 15:852-61. [PubMed 24882434]
15. Foundation Medicine, Inc. FoundationFocus CDxBRCA technical information summary. From Foundation Medicine website. Accessed 2017 Sep 12.
More about rucaparib
Consumer resources
Professional resources
Other brands: Rubraca
Related treatment guides