Corvert
Generic Name: Ibutilide Fumarate
Class: Class III Antiarrhythmics
VA Class: CV300
Chemical Name: (±)-N-[4-[4-(ethylheptylamino)-1-hydroxybutyl]phenyl]-methanesulfonamide (E)-2-butenedioate (2:1) (salt)
Molecular Formula: C20H36N2O3S•½C4H4 O4
CAS Number: 122647-32-9

Warning
May cause potentially fatal arrhythmias.1 7 Should be administered only by skilled personnel in a setting in which proper equipment (e.g., cardiac monitors, intracardiac pacing, cardioverter/defibrillator) and therapy for sustained VT are available during and after drug administration.1 (See Arrhythmogenic Effects under Cautions.)

Adequate anticoagulation recommended for patients with atrial fibrillation of more than 2–3 days' duration.1

Select patients carefully such that the expected benefits of conversion to sinus rhythm outweigh the immediate risks of ibutilide therapy.1 Use ibutilide when it is likely to offer an advantage compared with alternative management methods for atrial flutter or fibrillation.1 (See Supraventricular Tachyarrhythmias under Uses.)
Introduction
Class III antiarrhythmic agent;1 2 3 4 7 a methanesulfonanilide derivative.1 2 3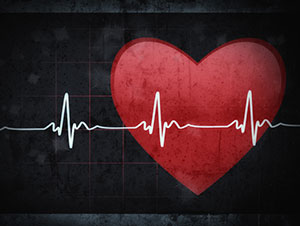 Uses for Corvert
Supraventricular Tachyarrhythmias
Used for rapid conversion of recent-onset atrial fibrillation or flutter to sinus rhythm.1 7 300 301
Considered a drug of choice for pharmacologic cardioversion of atrial fibrillation or flutter.300 301
Some experts state that ibutilide also may be used in hemodynamically stable patients with preexcited atrial fibrillation and rapid ventricular response (e.g., Wolff-Parkinson-White syndrome†).300 301
Also may be used in selected patients with focal atrial tachycardia†.300
Atrial arrhythmias that are not of recent onset are less likely to respond to the drug.1 Efficacy not determined in atrial arrhythmias of >90 days' duration.1
Corvert Dosage and Administration
General
Adjust dosage carefully according to individual requirements and response.1

Cardiac monitoring equipment, intracardiac pacing facilities, a cardioverter/defibrillator, and therapy for sustained VT (e.g., polymorphic VT) must be available during and after ibutilide administration.1

Continuous ECG monitoring recommended for at least 4 hours after completion of ibutilide administration or until the corrected QT interval (QTc) has returned to baseline.1 May require longer monitoring if arrhythmic activity is noted.1
Administration
Administer by IV infusion.1
IV Administration
May be administered undiluted or diluted.1
Dilution
Add the contents of a 10-mL vial of ibutilide fumarate to 50 mL of 0.9% sodium chloride or 5% dextrose injection, resulting in a final concentration of about 0.017 mg/mL (17 mcg/mL).1
Rate of Administration
Administer over 10 minutes.1
Dosage
Available as ibutilide fumarate; dosage expressed in terms of the hemifumarate salt.1
Adults
Supraventricular Tachyarrhythmias
Atrial Flutter and/or Fibrillation
IV
Adults weighing ≥60 kg: Initially, 1 mg.1 7 Alternatively, 2 mg has been used.1
Adults weighing <60 kg: Initially, 0.01 mg/kg (10 mcg/kg).1 7
If arrhythmia does not terminate within 10 minutes after completion of initial infusion, repeat initial dose.1 7 Value and patient tolerance of additional doses not established.1 10
Atrial Flutter and/or Fibrillation following Coronary Bypass Graft or Valvular Surgery
IV
Adults weighing ≥60 kg: 1 or 2 infusions of 0.5 mg each (given 10 minutes apart) have been used.1 7
Adults weighing <60 kg: 1 or 2 infusions of 0.005 mg/kg (5 mcg/kg) each (given 10 minutes apart) have been used.1 7
Prescribing Limits
Adults
Supraventricular Tachyarrhythmias
IV
Adults weighing ≥60 kg: Maximum 2 mg (e.g., 2 infusions of 1 mg each given 10 minutes apart).1 Value and patient tolerance of additional doses not established.1 10
Adults weighing <60 kg: Maximum 0.02 mg/kg (2 infusions of 0.01 mg/kg each given 10 minutes apart).1 Value and patient tolerance of additional doses not established.1 10
Special Populations
Hepatic Impairment
Dosage adjustment unlikely to be required.1
Renal Impairment
Dosage adjustment unlikely to be required.1
Geriatric Patients
Select dosage with caution, usually initiating therapy at the low end of the dosing range because of age-related decrease in hepatic, renal, and/or cardiac function and concomitant disease and drug therapy.1
Cautions for Corvert
Contraindications
History of polymorphic VT (e.g., torsades de pointes).1 (See Arrhythmogenic Effects under Cautions.)

Known hypersensitivity to ibutilide or any ingredient in the formulation.1
Warnings/Precautions
Warnings
Arrhythmogenic Effects
May cause serious or potentially fatal ventricular arrhythmias, particularly sustained polymorphic VT, usually associated with QT prolongation (i.e., torsades de pointes).1 7
Possible increased risk of torsades de pointes in patients with a history of CHF, low left ventricular ejection fraction, bradycardia, varying heart rate, or hypokalemia.1 Use not recommended in patients with a history of sustained polymorphic VT that required cardioversion.1
If polymorphic VT occurs, discontinue the drug, correct electrolyte abnormalities (especially potassium and magnesium), and undertake overdrive cardiac pacing, electrical cardioversion, and/or defibrillation as necessary.1 Generally should avoid treatment with antiarrhythmic drugs, although magnesium sulfate infusions may be beneficial.1
Metabolic Effects
Hypokalemia or hypomagnesemia may increase the risk of torsades de pointes.1 Evaluate patient for potassium or magnesium deficiency; if present, correct deficiency prior to initiation of therapy.1 (See Arrhythmogenic Effects under Cautions.)
General Precautions
Effects on Cardiac Conduction
Possible AV block, bundle branch block, or bradycardia.1
Risk of torsades de pointes is thought to increase in part with bradycardia or a varying heart rate.1 (See Arrhythmogenic Effects under Cautions.)
Specific Populations
Pregnancy
Category C.1
Lactation
Distribution into milk not studied.1 Use not recommended.1
Pediatric Use
Safety and efficacy in children <18 years of age not established.1
Geriatric Use
No differences in efficacy or safety parameters relative to younger adults.1 However, use with caution due to the greater frequency of decreased hepatic, renal, and/or cardiac function and of concomitant disease and drug therapy observed in the elderly.1 (See Geriatric Patients under Dosage and Administration.)
Hepatic Impairment
Extend continuous ECG monitoring beyond the usual 4-hour period recommended for other patients.1
Common Adverse Effects
Generally well tolerated.1 Adverse events affecting the cardiovascular system (e.g., arrhythmogenic affects, affects on cardiac conduction, palpitation, hypotension, hypertension), nausea, and headache reported in ≤5.1% of patients.1
Interactions for Corvert
Drugs Affecting QT Interval
Potential pharmacodynamic interaction (increased risk of ventricular arrhythmias).1
Specific Drugs
| Drug | Interaction | Comments |
| --- | --- | --- |
| Amiodarone | Possible potentiation of refractoriness and increased risk of arrhythmias1 | Class Ia or III antiarrhythmic agents should not be administered concomitantly with, or within 4 hours after completion of, ibutilide administration1 |
| Antidepressants, tricyclic or tetracyclic | Possible increased risk of ventricular arrhythmias1 | |
| Antihistamines (H1-receptor antagonists) | Possible increased risk of ventricular arrhythmias1 | |
| β-adrenergic blocking agents | Pharmacokinetic interaction unlikely1 | |
| Calcium-channel blocking agents | Pharmacokinetic interaction unlikely1 | |
| Digoxin | Pharmacokinetic interaction unlikely1 | |
| Disopyramide | Possible potentiation of refractoriness and increased risk of arrhythmias1 | Class Ia or III antiarrhythmic agents should not be administered concomitantly with, or within 4 hours after completion of, ibutilide administration1 |
| Phenothiazines | Possible increased risk of ventricular arrhythmias1 | |
| Procainamide | Possible potentiation of refractoriness and increased risk of arrhythmias1 | Class Ia or III antiarrhythmic agents should not be administered concomitantly with, or within 4 hours after completion of, ibutilide administration1 |
| Quinidine | Possible potentiation of refractoriness and increased risk of arrhythmias1 | Should not be administered concomitantly with, or within 4 hours after completion of, ibutilide administration1 |
Corvert Pharmacokinetics
Distribution
Extent
Following IV administration, rapidly cleared and widely distributed.1 Steady-state volume of distribution is 11 L/kg.1
Distribution appears to be one of the primary mechanisms for termination of pharmacologic effects.1
Plasma Protein Binding
Approximately 40%.1
Elimination
Metabolism
Extensively metabolized to numerous metabolites including one active metabolite.1 Undergoes substantial hepatic clearance.1
Elimination Route
Excreted in urine (about 82%) and feces (about 19%) principally as metabolites.1
Half-life
Averages about 6 hours.1
Special Populations
Clearance is independent of renal function.1
Pharmacokinetics not affected by patient age or gender.1
Stability
Storage
Parenteral
Solution for Injection
20–25°C.1 Diluted solutions are stable for 24 hours at 15–30°C or for 48 hours under refrigeration (2–8°C).1
Compatibility
For information on systemic interactions resulting from concomitant use, see Interactions.
Parenteral
Compatible with polyvinyl chloride plastic IV solution bags or polyolefin IV solution bags.1
Actions
Exhibits electrophysiologic effects characteristic of class III antiarrhythmic agents (e.g., prolongs repolarization and refractoriness without appreciably affecting conduction).1 2 3

More selective in its cellular actions than some other class III antiarrhythmic agents (e.g., amiodarone, sotalol).3

Prolongs the action potential duration and effective refractory period (ERP) in both atrial and ventricular cardiac tissue.1 2 3 4 7

Delays repolarization by activating a slow, predominantly sodium, inward current.1 3 5 6

Produces dose-related prolongation of the QT interval, which is thought to be associated with the antiarrhythmic activity.1 (See Arrhythmogenic Effects under Cautions.)

Negligible effects on heart rate, cardiac contractility, or BP.3 Lacks β-adrenergic blocking activity.2 3
Advice to Patients
Importance of patients informing clinicians of existing or contemplated therapy, including prescription and OTC drugs, dietary supplements, and/or herbal products, as well as any concomitant illnesses.1

Importance of women informing clinicians if they are or plan to become pregnant or plan to breast-feed.1

Importance of advising patients of other important precautionary information.1 (See Cautions.)
Preparations
Excipients in commercially available drug preparations may have clinically important effects in some individuals; consult specific product labeling for details.
Please refer to the ASHP Drug Shortages Resource Center for information on shortages of one or more of these preparations.
Ibutilide Fumarate

| Routes | Dosage Forms | Strengths | Brand Names | Manufacturer |
| --- | --- | --- | --- | --- |
| Parenteral | Injection, for IV infusion | 1 mg (0.1 mg/mL) | Corvert | Pfizer |
| | | | Ibutilide Fumarate Injection | |
AHFS DI Essentials. © Copyright 2018, Selected Revisions November 15, 2016. American Society of Health-System Pharmacists, Inc., 4500 East-West Highway, Suite 900, Bethesda, Maryland 20814.
† Use is not currently included in the labeling approved by the US Food and Drug Administration.
References
1. Pharmacia & Upjohn Company. Corvert (ibutilide fumarate) injection for intravenous infusion only prescribing information. Kalamazoo, MI; 2002 Jul.
2. Yang T, Snyders DJ, Roden DM. Ibutilide, a methanesulfonanilide antiarrhythmic, is a potent blocker of the rapidly activating delayed rectifier K+ current (IKr) in AT-1 cells. Circulation. 1995: 91:1799-806.
3. Colatsky TJ, Argentieri. Potassium channel blockers as antiarrhythmic drugs. Drug Dev Res. 1994; 33:235-49.
4. Lynch JJ, Baskin EP, Nutt EM et al. Comparison of binding to rapidly activating delayed rectifier K+ channel, IKr , and effects on myocardial refractoriness for class III antiarrhythmic agents. J Cardiovasc Pharmacol. 1995; 25:336-40. [PubMed 7752661]
5. Lee KS, Gibson JK. Unique ionic mechanism of action of ibutilide on freshly isolated heart cells. Circulation. 1995; 92:2755-6. [PubMed 7586381]
6. Yang T, Snyders DJ, Roden DM. Unique ionic mechanism of action of ibutilide on freshly isolated heart cells: Response. Circulation. 1995; 92:2756-7.
7. Anonymous. Ibutilide. Med Lett Drugs Ther. 1996; 38:38. [PubMed 8606678]
8. Zipes DP. Management of cardiac arrhythmias: Pharmacological, electrical, and surgical techniques. In: Braunwald E, ed. Heart disease. A textbook of cardiovascular medicine. 4th ed. Philadelphia, PA: W. B. Saunders; 1992:628-66.
9. Emergency Cardiac Care Committee and Subcommittees, American Heart Association. Guidelines for cardiopulmonary resuscitation and emergency cardiac care. JAMA. 1992; 268:2171-302. [PubMed 1404767]
10. Pharmacia & Upjohn Company, Kalamazoo, MI: Personal communication.
11. Howard PA. Ibutilide: an antiarrhytmic agent for the treatment of atrial fibrillation or flutter. Ann Pharmacother. 1999; 33:38-47. [PubMed 9972384]
300. Page RL, Joglar JA, Caldwell MA et al. 2015 ACC/AHA/HRS Guideline for the Management of Adult Patients With Supraventricular Tachycardia: A Report of the American College of Cardiology/American Heart Association Task Force on Clinical Practice Guidelines and the Heart Rhythm Society. J Am Coll Cardiol. 2016; 67:e27-e115.
301. January CT, Wann LS, Alpert JS et al. 2014 AHA/ACC/HRS guideline for the management of patients with atrial fibrillation: a report of the American College of Cardiology/American Heart Association Task Force on Practice Guidelines and the Heart Rhythm Society. J Am Coll Cardiol. 2014; 64:e1-76. [PubMed 24685669]
More about Corvert (ibutilide)
Consumer resources
Professional resources
Related treatment guides