Venclexta (Oral)
Generic Name: venetoclax (Oral route)
ven-ET-oh-klax
Medically reviewed on June 7, 2018
Commonly used brand name(s)
In the U.S.
Available Dosage Forms:
Therapeutic Class: Antineoplastic Agent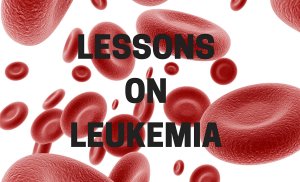 Uses For Venclexta
Venetoclax is used to treat chronic lymphocytic leukemia (CLL) in patients who have received at least one prior treatment. It interferes with the growth of cancer cells, which are eventually destroyed by the body. Venetoclax is an antineoplastic agent (cancer medicine).
This medicine is available only with your doctor's prescription.
Before Using Venclexta
In deciding to use a medicine, the risks of taking the medicine must be weighed against the good it will do. This is a decision you and your doctor will make. For this medicine, the following should be considered:
Allergies
Tell your doctor if you have ever had any unusual or allergic reaction to this medicine or any other medicines. Also tell your health care professional if you have any other types of allergies, such as to foods, dyes, preservatives, or animals. For non-prescription products, read the label or package ingredients carefully.
Pediatric
Appropriate studies have not been performed on the relationship of age to the effects of venetoclax in the pediatric population. Safety and efficacy have not been established.
Geriatric
Appropriate studies performed to date have not demonstrated geriatric-specific problems that would limit the usefulness of venetoclax in the elderly.
Breast Feeding
There are no adequate studies in women for determining infant risk when using this medication during breastfeeding. Weigh the potential benefits against the potential risks before taking this medication while breastfeeding.
Interactions with Medicines
Although certain medicines should not be used together at all, in other cases two different medicines may be used together even if an interaction might occur. In these cases, your doctor may want to change the dose, or other precautions may be necessary. When you are taking this medicine, it is especially important that your healthcare professional know if you are taking any of the medicines listed below. The following interactions have been selected on the basis of their potential significance and are not necessarily all-inclusive.
Using this medicine with any of the following medicines is not recommended. Your doctor may decide not to treat you with this medication or change some of the other medicines you take.
Boceprevir
Clarithromycin
Cobicistat
Conivaptan
Idelalisib
Indinavir
Itraconazole
Ketoconazole
Lopinavir
Nefazodone
Nelfinavir
Posaconazole
Ritonavir
Saquinavir
Telaprevir
Telithromycin
Voriconazole
Using this medicine with any of the following medicines is usually not recommended, but may be required in some cases. If both medicines are prescribed together, your doctor may change the dose or how often you use one or both of the medicines.
Amiodarone
Aprepitant
Atazanavir
Bosentan
Carbamazepine
Ciprofloxacin
Crizotinib
Cyclosporine
Digoxin
Diltiazem
Dronedarone
Efavirenz
Enzalutamide
Erythromycin
Everolimus
Flibanserin
Fluconazole
Fluvoxamine
Fosaprepitant
Fosphenytoin
Imatinib
Lapatinib
Letermovir
Mitotane
Modafinil
Nafcillin
Nilotinib
Phenobarbital
Phenytoin
Primidone
Quinidine
Ranolazine
Rifampin
Sirolimus
St John's Wort
Vemurafenib
Verapamil
Using this medicine with any of the following medicines may cause an increased risk of certain side effects, but using both drugs may be the best treatment for you. If both medicines are prescribed together, your doctor may change the dose or how often you use one or both of the medicines.
Interactions with Food/Tobacco/Alcohol
Certain medicines should not be used at or around the time of eating food or eating certain types of food since interactions may occur. Using alcohol or tobacco with certain medicines may also cause interactions to occur. The following interactions have been selected on the basis of their potential significance and are not necessarily all-inclusive.
Using this medicine with any of the following is usually not recommended, but may be unavoidable in some cases. If used together, your doctor may change the dose or how often you use this medicine, or give you special instructions about the use of food, alcohol, or tobacco.
Bitter Orange
Grapefruit Juice
Starfruit
Other Medical Problems
The presence of other medical problems may affect the use of this medicine. Make sure you tell your doctor if you have any other medical problems, especially:
Gout or
Hyperuricemia (high uric acid in the blood), history of or
Kidney disease—Use with caution. May make these conditions worse.
Infection—May decrease your body's ability to fight an infection.
Liver disease—Use with caution. The effects may be increased because of slower removal of the medicine from the body.
Proper Use of Venclexta
Take this medicine exactly as directed by your doctor. Do not take more of it, do not take it more often, and do not take it for a longer time than your doctor ordered. Do not change your dose or stop taking this medicine, unless you are told to do so by your doctor.
This medicine comes with a Medication Guide. Read and follow these instructions carefully. Ask your doctor if you have any questions.
Take this medicine with food and water at the same time each day. Swallow the tablet whole. Do not break, crush, or chew it.
Drink plenty of water each day to help prevent an unwanted effect called tumor lysis syndrome.
Do not eat grapefruit products, starfruit, or Seville oranges with this medicine.
Dosing
The dose of this medicine will be different for different patients. Follow your doctor's orders or the directions on the label. The following information includes only the average doses of this medicine. If your dose is different, do not change it unless your doctor tells you to do so.
The amount of medicine that you take depends on the strength of the medicine. Also, the number of doses you take each day, the time allowed between doses, and the length of time you take the medicine depend on the medical problem for which you are using the medicine.
For oral dosage form (tablets):

For chronic lymphocytic leukemia:

Adults—At first, 20 milligrams (mg) once a day. Your doctor will gradually increase your dose each week. However, the dose is usually not more than 400 mg per day.
Children—Use and dose must be determined by your doctor.
Missed Dose
If you miss a dose of this medicine, take it as soon as possible. However, if it is almost time for your next dose, skip the missed dose and go back to your regular dosing schedule. Do not double doses.
If you miss a dose and it is less than 8 hours after your normal time, take it as soon as you can and continue with your normal schedule. If it is more than 8 hours after your normal time, skip the missed dose and continue with a normal dosing schedule.
If you vomit after taking a dose, do not take an extra dose. Take the next dose at the usual time the following day.
Storage
Keep out of the reach of children.
Do not keep outdated medicine or medicine no longer needed.
Ask your healthcare professional how you should dispose of any medicine you do not use.
Store the medicine in a closed container at room temperature, away from heat, moisture, and direct light. Keep from freezing.
Keep the Starting Pack tablets in the original package. Do not transfer the medicine to a pillbox or another container.
Precautions While Using Venclexta
It is very important that your doctor check your progress at regular visits while you are using this medicine. This will allow your doctor to see if the medicine is working properly and to decide if you should continue to take it. Blood and urine tests may be needed to check for unwanted effects.
Using this medicine while you are pregnant can harm your unborn baby. Women must have a negative pregnancy test before starting this medicine. Use an effective form of birth control during treatment and for at least 30 days after the last dose to prevent pregnancy. If you think you have become pregnant while taking this medicine, tell your doctor right away.
Do not use this medicine together with clarithromycin, conivaptan, indinavir, itraconazole, ketoconazole, lopinavir, posaconazole, ritonavir, telaprevir, and voriconazole. Using these medicines together may cause serious unwanted effects.
This medicine may cause a serious type of reaction called tumor lysis syndrome. Your doctor may give you a medicine to help prevent this. Call your doctor right away if you have a decrease or change in urine amount, joint pain, stiffness, or swelling, lower back, side, or stomach pain, a rapid weight gain, swelling of the feet or lower legs, or unusual tiredness or weakness.
Check with your doctor if you have symptoms of an infection such as a fever, chills, or sore throat. This medicine may decrease the amount of white blood cells in the blood. White blood cells help your immune system fight infections.
While you are being treated with venetoclax, and after you stop treatment with it, do not have any immunizations (vaccines) without your doctor's approval. Venetoclax may lower your body's resistance and the vaccine may not work as well or you might get the infection the vaccine is meant to prevent. In addition, you should not be around other persons living in your household who receive live virus vaccines because there is a chance they could pass the virus on to you. Some examples of live vaccines include measles, mumps, influenza (nasal flu vaccine), poliovirus (oral form), rotavirus, and rubella. Do not get close to them and do not stay in the same room with them for very long. If you have questions about this, talk to your doctor.
Talk with your doctor before using this medicine if you plan to have children. Some men who use this medicine may become infertile (unable to have children).
Do not take other medicines unless they have been discussed with your doctor. This includes prescription or nonprescription (over-the-counter [OTC]) medicines and herbal (eg, St. John's wort) or vitamin supplements.
Venclexta Side Effects
Along with its needed effects, a medicine may cause some unwanted effects. Although not all of these side effects may occur, if they do occur they may need medical attention.
Check with your doctor immediately if any of the following side effects occur:
More common
Black, tarry stools
bleeding gums
bloating or swelling of the face, arms, hands, lower legs, or feet
blood in the urine or stools
body aches or pain
chest pain
convulsions
decreased urine
dry mouth
increased thirst
irregular heartbeat
loss of appetite
mood changes
muscle pain or cramps
nausea or vomiting
numbness or tingling in the hands, feet, or lips
pale skin
pinpoint red spots on the skin
rapid weight gain
tightness in the chest
tingling of the hands or feet
troubled breathing
unusual bleeding or bruising
unusual tiredness or weakness
unusual weight gain or loss
Incidence not known
Cough
ear congestion
fever or chills
joint pain, stiffness, or swelling
lower back or side pain
nasal congestion
painful or difficult urination
runny nose
sneezing
sore throat
stomach pain
ulcers, sores, or white spots in the mouth
Some side effects may occur that usually do not need medical attention. These side effects may go away during treatment as your body adjusts to the medicine. Also, your health care professional may be able to tell you about ways to prevent or reduce some of these side effects. Check with your health care professional if any of the following side effects continue or are bothersome or if you have any questions about them:
More common
Back pain
diarrhea
difficulty having a bowel movement (stool)
nausea or vomiting
Other side effects not listed may also occur in some patients. If you notice any other effects, check with your healthcare professional.
Call your doctor for medical advice about side effects. You may report side effects to the FDA at 1-800-FDA-1088.
See also: Side effects (in more detail)
Further information
Always consult your healthcare provider to ensure the information displayed on this page applies to your personal circumstances.
Copyright 2018 Truven Health Analytics, Inc. All Rights Reserved.
More about Venclexta (venetoclax)
Consumer resources
Professional resources
Related treatment guides