Trulance (Oral)
Generic Name: plecanatide (Oral route)
ple-KAN-a-tide
Oral route(Tablet)
Plecanatide is contraindicated in patients less than 6 years of age; in nonclinical studies in young juvenile mice administration of a single oral dose of plecanatide caused deaths due to dehydration. Avoid use of plecanatide in patients 6 years to less than 18 years of age. The safety and effectiveness of plecanatide have not been established in patients less than 18 years of age .
Commonly used brand name(s)
In the U.S.
Available Dosage Forms:
Therapeutic Class: Laxative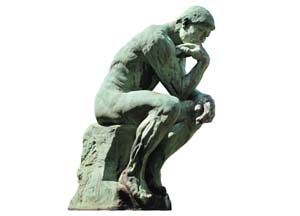 Uses For Trulance
Plecanatide is used to treat chronic idiopathic constipation (CIC). It works by increasing intestinal fluid secretion, which helps ease the passage of stools and relieve the symptoms of constipation.
This medicine is available only with your doctor's prescription.
Before Using Trulance
In deciding to use a medicine, the risks of taking the medicine must be weighed against the good it will do. This is a decision you and your doctor will make. For this medicine, the following should be considered:
Allergies
Tell your doctor if you have ever had any unusual or allergic reaction to this medicine or any other medicines. Also tell your health care professional if you have any other types of allergies, such as to foods, dyes, preservatives, or animals. For non-prescription products, read the label or package ingredients carefully.
Pediatric
Use of plecanatide is not recommended in children younger than 6 years of age. Safety and efficacy have not been established in children 6 to 18 years of age.
Geriatric
Appropriate studies performed to date have not demonstrated geriatric-specific problems that would limit the usefulness of plecanatide in the elderly. However, elderly patients are more likely to have kidney, liver, or heart problems, which may require caution and an adjustment in the dose for patients receiving plecanatide.
Breast Feeding
There are no adequate studies in women for determining infant risk when using this medication during breastfeeding. Weigh the potential benefits against the potential risks before taking this medication while breastfeeding.
Interactions with Medicines
Although certain medicines should not be used together at all, in other cases two different medicines may be used together even if an interaction might occur. In these cases, your doctor may want to change the dose, or other precautions may be necessary. Tell your healthcare professional if you are taking any other prescription or nonprescription (over-the-counter [OTC]) medicine.
Interactions with Food/Tobacco/Alcohol
Certain medicines should not be used at or around the time of eating food or eating certain types of food since interactions may occur. Using alcohol or tobacco with certain medicines may also cause interactions to occur. Discuss with your healthcare professional the use of your medicine with food, alcohol, or tobacco.
Other Medical Problems
The presence of other medical problems may affect the use of this medicine. Make sure you tell your doctor if you have any other medical problems, especially:
Stomach or bowel blockage, known or suspected—Should not be used in patients with this condition.
Proper Use of Trulance
Take this medicine exactly as directed by your doctor. Do not take more of it, do not take it more often, and do not take it for a longer time than your doctor ordered. To do so may increase the chance of side effects.
This medicine comes with a Medication Guide. Read and follow these instructions carefully. Ask your doctor if you have any questions.
Swallow the tablet whole. Do not crush, break, or chew it. You may take this medicine with or without food.
If you have trouble swallowing the tablet, you may mix the contents with applesauce or water.
To mix with applesauce: Crush the tablet to a powder and mix with 1 teaspoonful of applesauce. Swallow the mixture immediately without chewing. Do not store it for later use.
To mix with water: Place the tablet in a clean cup and pour 30 mL of water on it. Mix by gently swirling the tablet and water mixture in the cup for at least 10 seconds. Swallow the entire mixture immediately. If any portion of the tablet is left in the cup, add another 30 mL of water to the cup and swirl for at least 10 seconds. Drink the water right away to make sure all of the medicine is taken. Do not store it for later use.
The water mixture may also be used with a nasogastric or gastric feeding tube. After the mixture is given, flush the tube with an additional 30 mL of water.
Dosing
The dose of this medicine will be different for different patients. Follow your doctor's orders or the directions on the label. The following information includes only the average doses of this medicine. If your dose is different, do not change it unless your doctor tells you to do so.
The amount of medicine that you take depends on the strength of the medicine. Also, the number of doses you take each day, the time allowed between doses, and the length of time you take the medicine depend on the medical problem for which you are using the medicine.
For oral dosage form (tablets):

For chronic idiopathic constipation:

Adults—3 milligrams (mg) once a day.
Children 6 years of age and older—Use and dose must be determined by your doctor.
Children younger than 6 years of age—Use is not recommended.
Missed Dose
If you miss a dose of this medicine, skip the missed dose and go back to your regular dosing schedule. Do not double doses.
Storage
Keep out of the reach of children.
Do not keep outdated medicine or medicine no longer needed.
Ask your healthcare professional how you should dispose of any medicine you do not use.
Store the medicine in a closed container at room temperature, away from heat, moisture, and direct light. Keep from freezing.
Keep the medicine in a dry place. Protect from moisture. Keep the tablets in the original bottle until you are ready to use it. The bottle contains a desiccant packet that helps protect the tablets from moisture. Do not remove the packet from the bottle.
Precautions While Using Trulance
It is very important that your doctor check your progress at regular visits to make sure this medicine is working properly and to check for unwanted effects.
Call your doctor right away if you have severe diarrhea.
Trulance Side Effects
Along with its needed effects, a medicine may cause some unwanted effects. Although not all of these side effects may occur, if they do occur they may need medical attention.
Check with your doctor immediately if any of the following side effects occur:
Rare
Some side effects may occur that usually do not need medical attention. These side effects may go away during treatment as your body adjusts to the medicine. Also, your health care professional may be able to tell you about ways to prevent or reduce some of these side effects. Check with your health care professional if any of the following side effects continue or are bothersome or if you have any questions about them:
Less common
Less common or rare
Body aches or pain
chills
cough
difficulty with breathing
ear congestion
excess air or gas in the stomach or intestines
fever
full or bloated feeling
headache
loss of voice
pain or tenderness around the eyes and cheekbones
passing gas
pressure in the stomach
runny nose
sneezing
sore throat
stuffy or runny nose
swelling of the abdominal or stomach area
tightness of the chest
unusual tiredness or weakness
Other side effects not listed may also occur in some patients. If you notice any other effects, check with your healthcare professional.
Call your doctor for medical advice about side effects. You may report side effects to the FDA at 1-800-FDA-1088.
See also: Side effects (in more detail)
The use of the Truven Health products is at your sole risk. These products are provided "AS IS" and "as available" for use, without warranties of any kind, either express or implied. Truven Health and Drugs.com make no representation or warranty as to the accuracy, reliability, timeliness, usefulness or completeness of any of the information contained in the products. Additionally, TRUVEN HEALTH MAKES NO REPRESENTATION OR WARRANTIES AS TO THE OPINIONS OR OTHER SERVICE OR DATA YOU MAY ACCESS, DOWNLOAD OR USE AS A RESULT OF USE OF THE THOMSON REUTERS HEALTHCARE PRODUCTS. ALL IMPLIED WARRANTIES OF MERCHANTABILITY AND FITNESS FOR A PARTICULAR PURPOSE OR USE ARE HEREBY EXCLUDED. Truven Health does not assume any responsibility or risk for your use of the Truven Health products.
Copyright 2018 Truven Health Analytics, Inc. All Rights Reserved.
More about Trulance (plecanatide)
Consumer resources
Professional resources
Related treatment guides