Luliconazole (Topical application)
loo-li-KON-a-zole
Medically reviewed on March 25, 2018.
Commonly used brand name(s)
In the U.S.
Available Dosage Forms:
Therapeutic Class: Antifungal
Chemical Class: Imidazole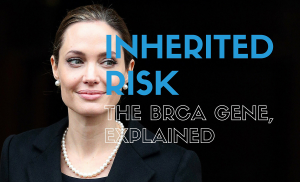 Uses For luliconazole
Luliconazole topical cream is used to treat infections caused by a fungus or yeast. It works by killing the fungus or yeast or preventing its growth.
Luliconazole cream is used to treat:
Ringworm of the body (tinea corporis);
Ringworm of the foot between the toes (interdigital tinea pedis; athlete's foot); and
Ringworm of the groin (tinea cruris; jock itch).
luliconazole is available only with your doctor's prescription.
Before Using luliconazole
In deciding to use a medicine, the risks of taking the medicine must be weighed against the good it will do. This is a decision you and your doctor will make. For luliconazole, the following should be considered:
Allergies
Tell your doctor if you have ever had any unusual or allergic reaction to luliconazole or any other medicines. Also tell your health care professional if you have any other types of allergies, such as to foods, dyes, preservatives, or animals. For non-prescription products, read the label or package ingredients carefully.
Pediatric
Appropriate studies have not been performed on the relationship of age to the effects of luliconazole topical cream in the pediatric population. Safety and efficacy have not been established.
Geriatric
Appropriate studies performed to date have not demonstrated geriatric-specific problems that would limit the usefulness of luliconazole topical cream in the elderly.
Breast Feeding
There are no adequate studies in women for determining infant risk when using this medication during breastfeeding. Weigh the potential benefits against the potential risks before taking this medication while breastfeeding.
Interactions with Medicines
Although certain medicines should not be used together at all, in other cases two different medicines may be used together even if an interaction might occur. In these cases, your doctor may want to change the dose, or other precautions may be necessary. Tell your healthcare professional if you are taking any other prescription or nonprescription (over-the-counter [OTC]) medicine.
Interactions with Food/Tobacco/Alcohol
Certain medicines should not be used at or around the time of eating food or eating certain types of food since interactions may occur. Using alcohol or tobacco with certain medicines may also cause interactions to occur. Discuss with your healthcare professional the use of your medicine with food, alcohol, or tobacco.
Proper Use of luliconazole
It is very important that you use luliconazole only as directed by your doctor. Do not use more of it, do not use it more often, and do not use it for a longer time than your doctor ordered. To do so may cause unwanted side effects or skin irritation.
luliconazole should come with a patient information leaflet. Read and follow these instructions carefully. Ask your doctor if you have any questions.
luliconazole is for use on the skin only. Do not get it in your eyes, nose, mouth, or vagina.
Wash your hands before and after using luliconazole.
Apply enough medicine to cover the affected and surrounding skin areas, and rub in gently.
To help clear up your infection completely, it is very important that you keep using luliconazole for the full time of treatment, even if your symptoms begin to clear up after a few days. Since fungus or yeast infections may be very slow to clear up, you may have to continue using luliconazole every day for several weeks or more. If you stop using luliconazole too soon, your symptoms may return. Do not miss any doses.
Dosing
The dose of luliconazole will be different for different patients. Follow your doctor's orders or the directions on the label. The following information includes only the average doses of luliconazole. If your dose is different, do not change it unless your doctor tells you to do so.
The amount of medicine that you take depends on the strength of the medicine. Also, the number of doses you take each day, the time allowed between doses, and the length of time you take the medicine depend on the medical problem for which you are using the medicine.
For topical dosage form (cream):

For tinea corporis and tinea cruris:

Adults—Apply to the affected area(s) and 1 inch of the immediate surrounding area(s) once a day for 1 week.
Children—Use and dose must be determined by your doctor.

For interdigital tinea pedis:

Adults—Apply to the affected area(s) and 1 inch of the immediate surrounding area(s) once a day for 2 weeks.
Children—Use and dose must be determined by your doctor.
Precautions While Using luliconazole
It is very important that your doctor check your progress at regular visits. This will allow your doctor to see if the medicine is working properly and check you for any problems or unwanted effects that may be caused by luliconazole.
If your skin problem does not improve within 2 weeks or more, or if it becomes worse, check with your doctor.
Do not use luliconazole for a skin problem that has not been checked by your doctor.
Check with your doctor right away if you have a skin rash, burning, stinging, swelling, redness, or irritation on the skin.
luliconazole Side Effects
Along with its needed effects, a medicine may cause some unwanted effects. Although not all of these side effects may occur, if they do occur they may need medical attention.
Check with your doctor immediately if any of the following side effects occur:
Rare
Burning, itching, stinging, redness, or other sign of irritation at the application site
Incidence not known
Blistering, crusting, dryness, or flaking of the skin
scaling, severe redness, soreness, or swelling of the skin
Other side effects not listed may also occur in some patients. If you notice any other effects, check with your healthcare professional.
Call your doctor for medical advice about side effects. You may report side effects to the FDA at 1-800-FDA-1088.
See also: Side effects (in more detail)
Further information
Always consult your healthcare provider to ensure the information displayed on this page applies to your personal circumstances.
Copyright 2018 Truven Health Analytics, Inc. All Rights Reserved.
More about luliconazole topical
Consumer resources
Other brands: Luzu
Professional resources
Related treatment guides