Contrave (Oral)
Generic Name: naltrexone and bupropion (Oral route)
nal-TREX-one hye-droe-KLOR-ide, bue-PROE-pee-on hye-droe-KLOR-ide
Oral route(Tablet, Extended Release)
Naltrexone hydrochloride/buPROPion hydrochloride is not approved for use in children or for the treatment of major depression or other psychiatric disorders. However, antidepressants, including buPROPion, increased the risk of suicidal thinking and behavior in children, adolescents, and young adults in short-term studies with major depressive disorder and other psychiatric disorders. In these patients, the suicidal risk must be balanced with the clinical need. Short-term studies did not show an increase in the risk of suicidality with antidepressants compared with placebo in adults beyond age 24, and there was a reduction in risk with antidepressants compared with placebo in adults aged 65 and older. Monitor patients closely for clinical worsening, suicidality, and unusual changes in behavior. Families and caregivers should be advised of the need for close observation and communication with the prescriber. Naltrexone hydrochloride/buPROPion hydrochloride is not approved for smoking cessation, but serious neuropsychiatric reactions have occurred in patients taking buPROPion for smoking cessation. Most reactions occurred during buPROPion treatment, but some occurred during treatment discontinuation. Patients should be observed for neuropsychiatric reactions, and patients should contact a healthcare provider if such reactions occur .
Commonly used brand name(s)
In the U.S.
Available Dosage Forms:
Therapeutic Class: Antiobesity Agent
Pharmacologic Class: Naltrexone
Chemical Class: Bupropion
Uses For Contrave
Naltrexone and bupropion combination is used together with a reduced-calorie diet and proper exercise to help loose weight and keep it off. This medicine is used in people who are overweight or very overweight and who also have weight-related medical problems.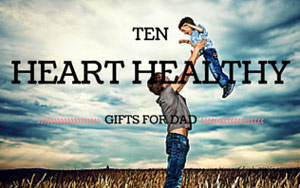 This medicine is available only with your doctor's prescription.
Before Using Contrave
In deciding to use a medicine, the risks of taking the medicine must be weighed against the good it will do. This is a decision you and your doctor will make. For this medicine, the following should be considered:
Allergies
Tell your doctor if you have ever had any unusual or allergic reaction to this medicine or any other medicines. Also tell your health care professional if you have any other types of allergies, such as to foods, dyes, preservatives, or animals. For non-prescription products, read the label or package ingredients carefully.
Pediatric
Appropriate studies have not been performed on the relationship of age to the effects of naltrexone and bupropion combination in the pediatric population. Safety and efficacy have not been established.
Geriatric
Although appropriate studies on the relationship of age to the effects of naltrexone and bupropion combination have not been performed in the geriatric population, no geriatric-specific problems have been documented to date. However, elderly patients are more likely to have age-related kidney problems, which may require caution and an adjustment in the dose for patients receiving naltrexone and bupropion combination.
Pregnancy
| | Pregnancy Category | Explanation |
| --- | --- | --- |
| All Trimesters | X | Studies in animals or pregnant women have demonstrated positive evidence of fetal abnormalities. This drug should not be used in women who are or may become pregnant because the risk clearly outweighs any possible benefit. |
Breast Feeding
There are no adequate studies in women for determining infant risk when using this medication during breastfeeding. Weigh the potential benefits against the potential risks before taking this medication while breastfeeding.
Interactions with Medicines
Although certain medicines should not be used together at all, in other cases two different medicines may be used together even if an interaction might occur. In these cases, your doctor may want to change the dose, or other precautions may be necessary. When you are taking this medicine, it is especially important that your healthcare professional know if you are taking any of the medicines listed below. The following interactions have been selected on the basis of their potential significance and are not necessarily all-inclusive.
Using this medicine with any of the following medicines is not recommended. Your doctor may decide not to treat you with this medication or change some of the other medicines you take.
Alfentanil
Alphaprodine
Anileridine
Bromopride
Buprenorphine
Butorphanol
Codeine
Diacetylmorphine
Difenoxin
Dihydrocodeine
Diphenoxylate
Ethylmorphine
Fentanyl
Furazolidone
Hydrocodone
Hydromorphone
Iproniazid
Isocarboxazid
Ketobemidone
Levorphanol
Linezolid
Meperidine
Methadone
Methylene Blue
Metoclopramide
Moclobemide
Morphine
Morphine Sulfate Liposome
Nalbuphine
Nialamide
Nicomorphine
Opium
Opium Alkaloids
Oxycodone
Oxymorphone
Papaveretum
Paregoric
Phenelzine
Piritramide
Procarbazine
Propoxyphene
Rasagiline
Remifentanil
Selegiline
Sufentanil
Tapentadol
Tilidine
Tramadol
Tranylcypromine
Using this medicine with any of the following medicines is usually not recommended, but may be required in some cases. If both medicines are prescribed together, your doctor may change the dose or how often you use one or both of the medicines.
Acetophenazine
Aclidinium
Acrivastine
Alcaftadine
Amantadine
Ambenonium
Amdinocillin
Amdinocillin Pivoxil
Amiloride
Amineptine
Aminophylline
Amitriptyline
Amitriptylinoxide
Amoxapine
Amphetamine
Ampicillin
Anisotropine
Antazoline
Aripiprazole
Astemizole
Atomoxetine
Atropine
Azatadine
Azelastine
Azlocillin
Bacampicillin
Belladonna Alkaloids
Benperidol
Benzphetamine
Bepotastine
Betamethasone
Brexpiprazole
Bromodiphenhydramine
Bromperidol
Brompheniramine
Buclizine
Budesonide
Bupivacaine
Butriptyline
Butylscopolamine
Carbamazepine
Carbenicillin
Carbimazole
Carbinoxamine
Carvedilol
Chlorambucil
Chlorotrianisene
Chlorpheniramine
Chlorphenoxamine
Cimetidine
Cimetropium
Cinnarizine
Citalopram
Clemastine
Clemizole
Clidinium
Clobetasone
Clomipramine
Clopidogrel
Cloxacillin
Clozapine
Codeine
Conjugated Estrogens
Corticotropin
Cortisone
Cosyntropin
Cyclacillin
Cyclizine
Cyclosporine
Cyproheptadine
Danazol
Darifenacin
Deflazacort
Delavirdine
Demecarium
Desipramine
Desonide
Desvenlafaxine
Deutetrabenazine
Dexamethasone
Dexbrompheniramine
Dexchlorpheniramine
Dextroamphetamine
Dextromethorphan
Dibenzepin
Dicloxacillin
Dicyclomine
Dienestrol
Diethylstilbestrol
Dimenhydrinate
Diphenhydramine
Diphenylpyraline
Distigmine
Donepezil
Dopamine
Dothiepin
Doxepin
Doxorubicin
Doxorubicin Hydrochloride Liposome
Doxylamine
Droperidol
Duloxetine
Ebastine
Echothiophate
Edrophonium
Efavirenz
Eliglustat
Emedastine
Enflurane
Epinastine
Escitalopram
Esterified Estrogens
Estradiol
Estramustine
Estriol
Estrone
Estropipate
Ethinyl Estradiol
Famotidine
Fesoterodine
Flavoxate
Flecainide
Floxacillin
Fludrocortisone
Flunarizine
Flunisolide
Fluoxetine
Fluticasone
Fluvoxamine
Fosphenytoin
Galantamine
Glycopyrrolate
Guanidine
Haloperidol
Hetacillin
Homatropine
Hydrocortisone
Hydroxyzine
Hyoscyamine
Imipramine
Indalpine
Iobenguane I 123
Isoflurophate
Isoniazid
Isopropamide
Ketamine
Ketotifen
Levocabastine
Levodopa
Levomilnacipran
Lidocaine
Lindane
Lisdexamfetamine
Lofepramine
Lopinavir
Loxapine
Mebeverine
Mebhydrolin
Meclizine
Memantine
Mepenzolate
Mestranol
Metformin
Methamphetamine
Methantheline
Methdilazine
Methenolone
Methicillin
Methimazole
Methixene
Methylphenidate
Methylprednisolone
Methyltestosterone
Metronidazole
Mexiletine
Mezlocillin
Milnacipran
Mizolastine
Nafcillin
Naldemedine
Nalidixic Acid
Naloxegol
Nandrolone
Nebivolol
Nefazodone
Neostigmine
Niaprazine
Nortriptyline
Olopatadine
Ondansetron
Opipramol
Ospemifene
Oxacillin
Oxaliplatin
Oxandrolone
Oxatomide
Oxybutynin
Oxymetholone
Paramethasone
Paroxetine
Penicillin G
Penicillin V
Phenindamine
Pheniramine
Phenobarbital
Phenyltoloxamine
Phenytoin
Physostigmine
Pimozide
Pinaverium
Pindolol
Piperacillin
Pirenzepine
Pivampicillin
Pizotyline
Polyestradiol Phosphate
Prasugrel
Prednisolone
Prednisone
Procainamide
Procaine
Promestriene
Promethazine
Propafenone
Propantheline
Propicillin
Propiverine
Propizepine
Propranolol
Protriptyline
Pyrilamine
Quinestrol
Ranitidine
Regorafenib
Rimexolone
Risperidone
Ritonavir
Rivastigmine
Scopolamine
Sertraline
Sibutramine
Solifenacin
Sorafenib
Stanozolol
Sultamicillin
Tacrine
Terfenadine
Testosterone
Theophylline
Thioridazine
Thiotepa
Thonzylamine
Tibolone
Ticarcillin
Ticlopidine
Timiperone
Tiotropium
Tolterodine
Tramadol
Trimeprazine
Trimipramine
Tripelennamine
Triprolidine
Tropicamide
Trospium
Umeclidinium
Valbenazine
Valethamate
Varenicline
Venlafaxine
Vortioxetine
Using this medicine with any of the following medicines may cause an increased risk of certain side effects, but using both drugs may be the best treatment for you. If both medicines are prescribed together, your doctor may change the dose or how often you use one or both of the medicines.
Isavuconazonium Sulfate
St John's Wort
Tipranavir
Yohimbine
Zolpidem
Interactions with Food/Tobacco/Alcohol
Certain medicines should not be used at or around the time of eating food or eating certain types of food since interactions may occur. Using alcohol or tobacco with certain medicines may also cause interactions to occur. The following interactions have been selected on the basis of their potential significance and are not necessarily all-inclusive.
Using this medicine with any of the following is usually not recommended, but may be unavoidable in some cases. If used together, your doctor may change the dose or how often you use this medicine, or give you special instructions about the use of food, alcohol, or tobacco.
Other Medical Problems
The presence of other medical problems may affect the use of this medicine. Make sure you tell your doctor if you have any other medical problems, especially:
Alcohol use, if stopped suddenly, or
Eating disorders (eg, anorexia, bulimia), history of or
Hypertension (high blood pressure), uncontrolled or
Seizure medicine use, if stopped suddenly (eg, carbamazepine (Tegretol®), phenobarbital, phenytoin (Dilantin®)), or
Seizures, or history of or
Sleeping or anxiety medicine use, if stopped suddenly (eg, alprazolam (Xanax®), lorazepam (Ativan®), temazepam (Restoril®), triazolam (Halcion®))—Should not be used in patients with these conditions.
Arteriovenous malformation (circulation problem) or
Brain tumor or infection or
Diabetes or
Drug or alcohol abuse or
Hypoglycemia (low blood sugar) or
Hyponatremia (low sodium in the blood) or
Hypoxia (low oxygen in the blood) or
Liver disease, severe or
Stroke, severe—May increase risk for seizures.
Bipolar disorder (type of depression), or risk of or
Glaucoma, angle closure or
Hypertension or
Mania (type of mental disease), history of or
Psychosis (type of mental disease)—Use with caution. May make these conditions worse.
Kidney disease, moderate to severe or
Liver disease—Use with caution. The effects may be increased because of slower removal of the medicine from the body.
Proper Use of Contrave
Take this medicine only as directed by your doctor. Do not take more of it, do not take it more often, and do not take it for a longer time than directed by your doctor. To do so may increase the chance of developing unwanted side effects such as high blood pressure.
This medicine comes with a Medication Guide. Read and follow the instructions carefully. Talk to your doctor if you have any questions.
Follow your doctor's instructions carefully on a reduced-calorie diet plan and regular exercise. Talk with your doctor before starting any exercise program.
Swallow the extended-release tablet whole. Do not crush, break, or chew it.
Take this medicine with food. However, do not take this medicine with high-fat meals. This may increase your risk of seizures.
Dosing
The dose of this medicine will be different for different patients. Follow your doctor's orders or the directions on the label. The following information includes only the average doses of this medicine. If your dose is different, do not change it unless your doctor tells you to do so.
The amount of medicine that you take depends on the strength of the medicine. Also, the number of doses you take each day, the time allowed between doses, and the length of time you take the medicine depend on the medical problem for which you are using the medicine.
For oral dosage form (extended-release tablets):

For weight loss:

Adults—One tablet in the morning taken for 1 week. Your doctor will increase your dose to one tablet in the morning and one tablet in the evening for 1 week. Then, two tablets in the morning and one tablet in the evening for 1 week. On week 4, two tablets in the morning and two tablets in the evening.
Children—Use is not recommended.
Missed Dose
If you miss a dose of this medicine, skip the missed dose and go back to your regular dosing schedule. Do not double doses.
Storage
Store the medicine in a closed container at room temperature, away from heat, moisture, and direct light. Keep from freezing.
Keep out of the reach of children.
Do not keep outdated medicine or medicine no longer needed.
Ask your healthcare professional how you should dispose of any medicine you do not use.
Precautions While Using Contrave
Your doctor will check your progress at regular visits, especially during the first few months that you take this medicine.
Using this medicine while you are pregnant can harm your unborn baby. Use an effective form of birth control to keep from getting pregnant. If you think you have become pregnant while using this medicine, tell your doctor right away.
Do not take naltrexone and bupropion combination with a monoamine oxidase (MAO) inhibitor (eg, isocarboxazid [Marplan®], phenelzine [Nardil®], selegiline [Eldepryl®], tranylcypromine [Parnate®]). Do not start taking naltrexone and bupropion combination during the 2 weeks after you stop a MAO inhibitor, and wait 2 weeks after stopping naltrexone and bupropion combination before you start taking a MAO inhibitor. If you take them together or do not wait 2 weeks, you may have confusion, agitation, restlessness, stomach or intestinal symptoms, a sudden high body temperature, an extremely high blood pressure, or severe convulsions.
Do not use naltrexone and bupropion combination if you are also using Zyban® to quit smoking or Aplenzin® or Wellbutrin® for depression, because they also contain bupropion. Also, do not take this medicine if you are using or have used narcotic drugs (such as buprenorphine, methadone, or other habit-forming painkillers) within the past 7 to 10 days.
This medicine may cause some people to be agitated, irritable, or display other abnormal behaviors. It may also cause some people to have suicidal thoughts and tendencies or to become more depressed. Make sure the doctor knows if you have trouble sleeping, get upset easily, have a big increase in energy, or start to act reckless. Also tell the doctor if you have sudden or strong feelings, such as feeling nervous, angry, restless, violent, or scared. If you or your caregiver notice any of these side effects, tell your doctor right away.
You have a higher risk of accidental overdose, serious injury, or death if you use heroin or any other narcotic medicine while you are being treated with naltrexone and bupropion combination. Also, naltrexone prevents you from feeling the effects of heroin if you use it.
Do not stop taking this medicine without checking first with your doctor. Your doctor may want you to gradually reduce the amount you are taking before stopping it completely. This is to decrease the chance of having certain side effects when you stop the medicine, such as agitation, anxiety, dizziness, a feeling of constant movement of self or surroundings, headaches, increased sweating, nausea, trembling or shaking, trouble with sleeping or walking, or unusual tiredness.
Your blood pressure might get too high while you are using this medicine. This may cause headaches, dizziness, or blurred vision. You might need to measure your blood pressure at home. If you think your blood pressure is too high, call your doctor right away.
This medicine may cause a serious type of allergic reaction called anaphylaxis. Anaphylaxis can be life-threatening and requires immediate medical attention. Call your doctor right away if you have a rash, itching, swelling of the face, tongue, or throat, trouble breathing, or chest pain.
Serious skin reactions can occur with this medicine. Check with your doctor right away if you have blistering, peeling, or loosening of the skin, red skin lesions, severe acne or a skin rash, sores or ulcers on the skin, or fever or chills with this medicine.
Check with your doctor right away if you have pain or tenderness in the upper stomach, pale stools, dark urine, loss of appetite, nausea, unusual tiredness or weakness, or yellow eyes or skin. These could be symptoms of a serious liver problem.
This medicine may increase risk of hypoglycemia (low blood sugar) in patients with diabetes. You should check your blood sugar before you start treatment and while you are taking this medicine.
Drinking alcoholic beverages should be limited or avoided, if possible, with this medicine.
Before you have any medical tests, tell the medical doctor in charge that you are taking this medicine. The results of some tests may be affected by this medicine.
Do not take other medicines unless they have been discussed with your doctor. This includes prescription or nonprescription (over-the-counter [OTC]) medicines and herbal or vitamin supplements.
Contrave Side Effects
Along with its needed effects, a medicine may cause some unwanted effects. Although not all of these side effects may occur, if they do occur they may need medical attention.
Check with your doctor immediately if any of the following side effects occur:
More common
Blurred vision
discouragement
dizziness
fear or nervousness
feeling sad or empty
headache
irritability
lack of appetite
loss of interest or pleasure
pounding in the ears
slow or fast heartbeat
tiredness
trouble concentrating
trouble sleeping
Less common
Bladder pain
bloody or cloudy urine
difficult, burning, or painful urination
fast, irregular, pounding, or racing heartbeat or pulse
frequent urge to urinate
lower back or side pain
shakiness in the legs, arms, hands, or feet
trembling or shaking of the hands or feet
Less common or rare
Chest pain or discomfort
nausea
pain or discomfort in the arms, jaw, back, or neck
sweating
vomiting
Rare
Changes in behavior
thoughts of killing oneself
Incidence not known
Abdominal or stomach pain or tenderness
aggressive or angry
anxiety
blistering, peeling, or loosening of the skin
chills
clay colored stools
cough
dark urine
decreased appetite
delusions of persecution, mistrust, suspiciousness, or combativeness
diarrhea
difficulty with moving
difficulty with swallowing
dry mouth
false beliefs that cannot be changed by facts
feeling that others are watching you or controlling your behavior
feeling, seeing, or hearing things that are not there
fever
hives, itching, or rash
hyperventilation
joint or muscle pain
large, hive-like swelling on the face, eyelids, lips, tongue, throat, hands, legs, feet, or sex organs
loss of appetite
muscle stiffness
puffiness or swelling of the eyelids or around the eyes, face, lips, or tongue
red, irritated eyes
restlessness
severe mood or mental changes
sore throat
sores, ulcers, or white spots in the mouth or on the lips
swelling of the feet or lower legs
tightness in the chest
unusual behavior unusual tiredness or weakness yellow eyes or skin
Get emergency help immediately if any of the following symptoms of overdose occur:
Symptoms of overdose
Blue lips, fingernails, or skin
change in consciousness
confusion
decreased awareness or responsiveness
dizziness, faintness, or lightheadedness when getting up suddenly from a lying or sitting position
fainting
loss of consciousness
muscle cramps or spasms
severe sleepiness
sweating
Some side effects may occur that usually do not need medical attention. These side effects may go away during treatment as your body adjusts to the medicine. Also, your health care professional may be able to tell you about ways to prevent or reduce some of these side effects. Check with your health care professional if any of the following side effects continue or are bothersome or if you have any questions about them:
More common
Diarrhea
difficulty having a bowel movement (stool)
Less common
Abdominal or stomach pain
change or loss of taste
continuing ringing or buzzing or other unexplained noise in the ears
feeling of warmth
hearing loss
increased sweating
redness of the face, neck, arms, and occasionally, upper chest
sudden sweating
Less common or rare
Dizziness or lightheadedness
feeling of constant movement of self or surroundings
hair loss
indigestion
sensation of spinning
severe nausea or vomiting
thinning of the hair
Other side effects not listed may also occur in some patients. If you notice any other effects, check with your healthcare professional.
Call your doctor for medical advice about side effects. You may report side effects to the FDA at 1-800-FDA-1088.
See also: Side effects (in more detail)
The use of the Truven Health products is at your sole risk. These products are provided "AS IS" and "as available" for use, without warranties of any kind, either express or implied. Truven Health and Drugs.com make no representation or warranty as to the accuracy, reliability, timeliness, usefulness or completeness of any of the information contained in the products. Additionally, TRUVEN HEALTH MAKES NO REPRESENTATION OR WARRANTIES AS TO THE OPINIONS OR OTHER SERVICE OR DATA YOU MAY ACCESS, DOWNLOAD OR USE AS A RESULT OF USE OF THE THOMSON REUTERS HEALTHCARE PRODUCTS. ALL IMPLIED WARRANTIES OF MERCHANTABILITY AND FITNESS FOR A PARTICULAR PURPOSE OR USE ARE HEREBY EXCLUDED. Truven Health does not assume any responsibility or risk for your use of the Truven Health products.
Copyright 2017 Truven Health Analytics, Inc. All Rights Reserved.
More about Contrave (bupropion / naltrexone)
Consumer resources
Professional resources
Related treatment guides