Sylatron
Generic Name: peginterferon alfa-2b (peg in ter FEAR on AL fa 2 b)
Brand Names: PegIntron, PegIntron Redipen, Sylatron
Medically reviewed on October 16, 2017.
What is Sylatron?
Sylatron (peginterferon alfa-2b) is made from human proteins that help the body fight viral infections.
Sylatron is a prescription medicine that is used to prevent malignant melanoma (a kind of skin cancer) from coming back after it has been removed by surgery.
Sylatron should be started within 84 days of surgery to remove lymph nodes containing cancer.
It is not known if Sylatron is safe and effective in children less than 18 years of age.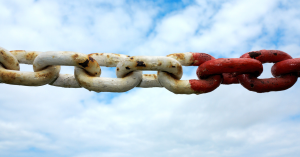 Important information
Sylatron can cause life-threatening infections, autoimmune disorders, serious mood or behavior problems, or a stroke.
Stop using Sylatron and call your doctor at once if you have any unusual changes in mood or behavior, such as: depression, irritability, aggression, or thoughts about suicide or hurting yourself.
Before taking this medicine
You should not use Sylatron if you are allergic to peginterferon alfa-2b or other alfa interferons (Intron A, Rebetron, Alferon N, Infergen, Pegasys), or if you have:
liver failure; or

autoimmune hepatitis.
You should not use Sylatron if you have:
severe kidney disease;

a hemoglobin blood cell disorder such as sickle-cell anemia or thalassemia; or

if you are pregnant, or if you are a man and your sexual partner is pregnant.
To make sure Sylatron is safe for you, tell your doctor if you have:
cirrhosis, hepatitis B, or liver problems other than hepatitis C;

a history of depression, mental illness, suicidal thoughts, alcoholism, or drug addiction;

heart disease, high blood pressure, or a history of heart attack, stroke, or blood clot;

lung disease;

an autoimmune disorder such as rheumatoid arthritis, lupus, or psoriasis;

any blood cell disorder causing bleeding episodes, infections, or fever-related illness;

HIV or AIDS;

diabetes;

high triglycerides (a type of fat in the blood);

a thyroid disorder;

kidney disease (or if you are on dialysis);

a weak immune system caused by cancer or other conditions;

ulcerative colitis; or

a history of organ transplant.
Sylatron may be harmful to an unborn baby. Do not use Sylatron without telling your doctor if you are pregnant. Sylatron should only be used during pregnancy if the potential benefit justifies the potential risk to the fetus.
It is not known whether peginterferon alfa-2b passes into breast milk or if it could harm a nursing baby. You should not breast-feed while you are using Sylatron.
How should I use Sylatron?
Sylatron is usually given once per week as an injection under the skin (subcutaneously). You may be shown how to use injections at home. Do not self inject this medicine if you do not fully understand how to give the injection and properly dispose of used needles and syringes. Also be sure you understand how to properly mix and store the medicine.
Do not shake a vial of mixed Sylatron or you may ruin the medicine. Do not use if the medicine has changed colors or has particles in it. Call your pharmacist for new medicine.
Use a disposable needle and syringe only once. Follow any state or local laws about throwing away used needles and syringes. Use a puncture-proof "sharps" disposal container (ask your pharmacist where to get one and how to throw it away). Keep this container out of the reach of children and pets.
While using Sylatron, you may need frequent medical tests and eye exams.
Store Sylatron vials (bottles) at room temperature away from moisture and heat. Do not freeze. Do not reuse a vial.
See also: Dosage Information (in more detail)
What happens if I miss a dose?
Use the medicine as soon as you remember the missed dose, then go back to your regular schedule on the day your next dose is due. If you are more than 2 days late in using your injection, call your doctor for instructions. Do not use extra medicine to make up a missed dose.
What happens if I overdose?
Seek emergency medical attention or call the Poison Help line at 1-800-222-1222.
What should I avoid while using Sylatron?
Avoid coffee, tea, cola, energy drinks, or other products that contain caffeine.
Sylatron side effects
Get emergency medical help if you have signs of an allergic reaction to Sylatron: hives, or a rash that spreads and causes blistering and peeling; chest pain, anxiety, difficult breathing; swelling of your face, lips, tongue, or throat.
Sylatron can cause life-threatening infections, autoimmune disorders, serious mood or behavior problems, or a stroke.
Stop using Sylatron and call your doctor at once if you have unusual changes in mood or behavior, such as: depression, irritability, aggression, hallucinations, thoughts about hurting yourself, or falling back into a previous pattern of drug addiction. Once you have had this type of reaction to Sylatron, you may not be able to use it again.
Call your doctor at once if you have other serious side effects, such as:
vision loss;

severe stomach pain with bloody diarrhea;

pale skin, easy bruising, unusual bleeding;

sudden chest discomfort, wheezing, cough with mucus, feeling short of breath;

numbness, tingling, or burning pain in your arms or legs;

signs of infection - fever, chills, body aches, cough with yellow or pink mucus, pain or burning when you urinate;

pancreas problems - severe pain in your upper stomach spreading to your back, vomiting, fever;

high blood sugar - increased thirst or urination, hunger, fruity breath odor, tiredness, weight loss;

signs of a stroke or heart attack - chest pain spreading to your jaw or shoulder, sweating, sudden numbness or weakness (especially on one side of the body), sudden severe headache, slurred speech, problems with balance;

new or worsened autoimmune disorders - skin problems, joint pain or swelling, cold feeling or pale appearance in your fingers or toes;

thyroid problems - weight changes, skin changes, thinking problems, feeling hot or cold all the time; or

worsening liver symptoms - upper stomach pain or swelling, loss of appetite, jaundice (yellowing of the skin or eyes).
Common Sylatron side effects may include:
flu-like symptoms, weakness, feeling tired;

mild depression or sadness, feeling anxious or irritable;

nausea, vomiting, loss of appetite, weight loss;

thinning hair; or

redness, swelling, or itching where the medicine was injected.
This is not a complete list of side effects and others may occur. Call your doctor for medical advice about side effects. You may report side effects to FDA at 1-800-FDA-1088.
See also: Side effects (in more detail)
What other drugs will affect Sylatron?
Tell your doctor about all your current medicines and any you start or stop using, especially:
This list is not complete. Other drugs may interact with peginterferon alfa-2b, including prescription and over-the-counter medicines, vitamins, and herbal products. Not all possible interactions are listed in this medication guide.
Further information
Remember, keep this and all other medicines out of the reach of children, never share your medicines with others, and use Sylatron only for the indication prescribed.
Always consult your healthcare provider to ensure the information displayed on this page applies to your personal circumstances.
Copyright 1996-2018 Cerner Multum, Inc. Version: 17.05.
More about Sylatron (peginterferon alfa-2b)
Consumer resources
Other brands: PegIntron
Professional resources
Related treatment guides