Solosec
Generic Name: secnidazole
Dosage Form: Oral Granules
Date of Approval: September 15, 2017
Company: Symbiomix Therapeutics, LLC
Treatment for: Bacterial Vaginosis
FDA Approves Solosec
The U.S. Food and Drug Administration (FDA) has approved Solosec (secnidazole), a single dose oral nitroimidazole antimicrobial therapy for the treatment of bacterial vaginosis in adult women.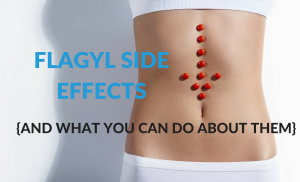 What is Solosec?
Solosec is a prescription medicine used to treat bacterial vaginal infections in adult women.
It is not known if this medicine is safe and effective in children under 18 years of age.
Who should not take Solosec?
Do not take Solosec if you:
are allergic to secnidazole or other nitroimidazole medicines. See the end of this leaflet for a complete list of active and inactive ingredients.
Before taking Solosec
Before taking Solosec, tell your healthcare provider about all of your medical conditions, including if you:
are pregnant or plan to become pregnant. It is not known if Solosec will harm your unborn baby. Tell your healthcare provider if you learn that you were pregnant when you took Solosec.
are breastfeeding or plan to breastfeed. You should not breastfeed for 96 hours (4 days) after taking Solosec. Solosec may pass into breast milk. Talk with your healthcare provider about the best way to feed your baby while taking Solosec.
Tell your healthcare provider about all the medicines you take, including prescription and over-the-counter medicines, vitamins, and herbal supplements.
How should I take Solosec?
Open the Solosec packet by folding over the corner marked by an arrow and tearing across the top.
Sprinkle the entire contents of the packet onto applesauce, yogurt or pudding. The granules will not dissolve. Take within 30 minutes without chewing or crunching the granules.
You can drink a glass of water after taking the granules to help with swallowing. You should not try to dissolve the medicine in water or any other liquid.
Even though you only take one packet of Solosec, the medicine stays in your body and continues working for four days.
Solosec may be taken before or after or during a meal.
Take one entire packet of Solosec at one time. Do not take only part of the medicine and save a portion for later.
Take this medicine exactly as your healthcare provider tells you to. Do not take more often than it is prescribed.
Solosec side effects
Solosec can cause side effects including vaginal yeast infections. Symptoms of a vaginal yeast infection include white or yellowish discharge (discharge may be lumpy or look like cottage cheese) and vaginal itching.
The most common side effects of Solosec include headache, nausea, vomiting, diarrhea, abdominal pain, and vaginal itching and a bad, bitter or metallic taste in your mouth (dysgeusia).
These are not all of the side effects of Solosec. Call your doctor for medical advice about side effects.
You may report side effects to the FDA at 1-800-FDA-1088.
See also: Side effects (in more detail)
General information about the safe and effective use of Solosec.
Medicines are sometimes prescribed for purposes other than those listed in a Patient Information leaflet.
Do not use this medicine for a condition for which it was not prescribed. Do not give it to other people, even if they have the same symptoms that you have. It may harm them. You can ask your pharmacist or healthcare provider for information that is written for health professionals.
How should I store Solosec?
Store the granules at room temperature between 68ºF to 77ºF (20ºC to 25ºC).
Keep all medicines out of the reach of children and pets.
What are the ingredients in Solosec?
Active ingredient: secnidazole
Inactive ingredients: Eudragit NE30D (ethyl acrylate methyl methacrylate copolymer), polyethylene glycol 4000, povidone, sugar spheres, and talc.
Further information
Always consult your healthcare provider to ensure the information displayed on this page applies to your personal circumstances.
More about Solosec (secnidazole)
Consumer resources
Professional resources
Related treatment guides