Silver Sulfadiazine
Pronunciation
(SIL ver sul fa DYE a zeen)
Dosage Forms
Excipient information presented when available (limited, particularly for generics); consult specific product labeling. [DSC] = Discontinued product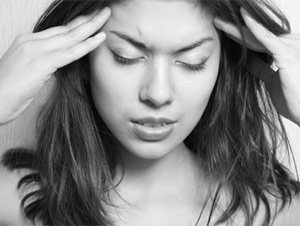 Cream, External:
Silvadene: 1% (20 g, 25 g, 50 g, 85 g, 400 g, 1000 g) [contains methylparaben, propylene glycol]
SSD: 1% (25 g, 50 g, 85 g, 400 g) [contains cetyl alcohol, methylparaben, propylene glycol]
Thermazene: 1% (20 g [DSC], 50 g [DSC], 85 g [DSC], 400 g [DSC], 1000 g [DSC]) [contains methylparaben, propylene glycol]
Generic: 1% (20 g, 25 g, 50 g, 85 g, 400 g)
Brand Names: U.S.
Silvadene
SSD
Thermazene [DSC]
Pharmacologic Category
Pharmacology
Acts upon the bacterial cell wall and cell membrane. Bactericidal for many gram-negative and gram-positive bacteria and is effective against yeast. Active against Pseudomonas aeruginosa, Pseudomonas maltophilia, Enterobacter species, Klebsiella species, Serratia species, Escherichia coli, Proteus mirabilis, Morganella morganii, Providencia rettgeri, Proteus vulgaris, Providencia species, Citrobacter species, Acinetobacter calcoaceticus, Staphylococcus aureus, Staphylococcus epidermidis, Enterococcus species, Candida albicans, Corynebacterium diphtheriae, and Clostridium perfringens
Absorption
Significant percutaneous absorption of silver sulfadiazine can occur especially when applied to extensive burns
Excretion
Urine (~50% as unchanged drug)
Time to Peak
Serum: 3-11 days of continuous therapy
Half-Life Elimination
10 hours; prolonged with renal impairment
Use: Labeled Indications
Prevention and treatment of infection in second and third degree burns
Contraindications
Hypersensitivity to silver sulfadiazine or any component of the formulation; premature infants or neonates <2 months of age (sulfonamides may displace bilirubin and cause kernicterus); pregnancy (approaching or at term)
Dosing: Adult
Antiseptic, burns: Topical: Apply once or twice daily
Dosing: Geriatric
Refer to adult dosing.
Dosing: Pediatric
Refer to adult dosing.
Administration
Apply with a sterile-gloved hand. Apply to a thickness 1/16". Burned area should be covered with cream at all times.
Storage
Discard if cream is darkened (reacts with heavy metals resulting in release of silver).
Drug Interactions
BCG (Intravesical): Antibiotics may diminish the therapeutic effect of BCG (Intravesical). Avoid combination
BCG Vaccine (Immunization): Antibiotics may diminish the therapeutic effect of BCG Vaccine (Immunization). Monitor therapy
Cholera Vaccine: Antibiotics may diminish the therapeutic effect of Cholera Vaccine. Avoid combination
Sodium Picosulfate: Antibiotics may diminish the therapeutic effect of Sodium Picosulfate. Management: Consider using an alternative product for bowel cleansing prior to a colonoscopy in patients who have recently used or are concurrently using an antibiotic. Consider therapy modification
Adverse Reactions
Frequency not defined.
Dermatologic: Discoloration of skin, erythema multiforme, itching, photosensitivity, rash
Hematologic: Agranulocytosis, aplastic anemia, hemolytic anemia, leukopenia
Hepatic: Hepatitis
Renal: Interstitial nephritis
Miscellaneous: Allergic reactions may be related to sulfa component
Warnings/Precautions
Concerns related to adverse effects:
• Sulfonamide allergy: Chemical similarities are present among sulfonamides, sulfonylureas, carbonic anhydrase inhibitors, thiazides, and loop diuretics (except ethacrynic acid). Use in patients with sulfonamide allergy is specifically contraindicated in product labeling, however, a risk of cross-reaction exists in patients with allergy to any of these compounds; avoid use when previous reaction has been severe.
• Superinfection: Prolonged use may result in fungal or bacterial superinfection, including C. difficile-associated diarrhea (CDAD) and pseudomembranous colitis; CDAD has been observed >2 months postantibiotic treatment.
• Systemic effects: Systemic absorption may be significant and adverse reactions may occur.
DIsease-related concerns:
• G6PD deficiency: Use with caution in patients with G6PD deficiency; hemolysis may occur.
• Hepatic impairment: Use with caution in patients with hepatic impairment; sulfadiazine may accumulate.
• Renal impairment: Use with caution in patients with renal impairment; sulfadiazine may accumulate.
Concurrent drug therapy issues:
• Analgesics: Use of an analgesic might be needed before application.
Monitoring Parameters
Serum electrolytes, urinalysis, renal function tests, CBC in patients with extensive burns on long-term treatment
Pregnancy Risk Factor
B
Pregnancy Considerations
Adverse events were not observed in animal reproduction studies. Because of the theoretical increased risk for hyperbilirubinemia and kernicterus, sulfadiazine is contraindicated for use near term, on premature infants, or on newborn infants during the first 2 months of life (refer to Sulfadiazine monograph).
Patient Education
• Discuss specific use of drug and side effects with patient as it relates to treatment. (HCAHPS: During this hospital stay, were you given any medicine that you had not taken before? Before giving you any new medicine, how often did hospital staff tell you what the medicine was for? How often did hospital staff describe possible side effects in a way you could understand?)
• Patient may experience skin discoloration. Have patient report immediately to prescriber signs of infection, signs of liver problems (dark urine, feeling tired, lack of appetite, nausea, abdominal pain, light-colored stools, vomiting, or yellow skin or eyes), hematuria, urinary retention, bruising, bleeding, severe loss of strength and energy, severe abdominal pain, severe skin irritation, or signs of Stevens-Johnson syndrome/toxic epidermal necrolysis (red, swollen, blistered, or peeling skin [with or without fever]; red or irritated eyes; or sores in mouth, throat, nose, or eyes) (HCAHPS).
• Educate patient about signs of a significant reaction (eg, wheezing; chest tightness; fever; itching; bad cough; blue skin color; seizures; or swelling of face, lips, tongue, or throat). Note: This is not a comprehensive list of all side effects. Patient should consult prescriber for additional questions.
Intended Use and Disclaimer: Should not be printed and given to patients. This information is intended to serve as a concise initial reference for health care professionals to use when discussing medications with a patient. You must ultimately rely on your own discretion, experience, and judgment in diagnosing, treating, and advising patients.
More about silver sulfadiazine topical
Consumer resources
Professional resources
Related treatment guides