Quinupristin and Dalfopristin
Pronunciation
(kwi NYOO pris tin & dal FOE pris tin)
Index Terms
Dalfopristin and Quinupristin
RP-59500
Dosage Forms
Excipient information presented when available (limited, particularly for generics); consult specific product labeling.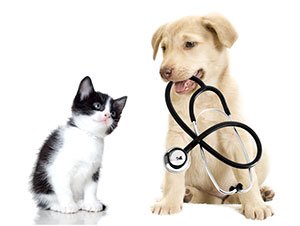 Injection, powder for reconstitution:
Synercid®: 500 mg: Quinupristin 150 mg and dalfopristin 350 mg
Brand Names: U.S.
Pharmacologic Category
Antibiotic, Streptogramin
Pharmacology
Quinupristin/dalfopristin inhibits bacterial protein synthesis by binding to different sites on the 50S bacterial ribosomal subunit thereby inhibiting protein synthesis
Distribution
Quinupristin: 0.45 L/kg; dalfopristin: 0.24 L/kg
Metabolism
Quinupristin is conjugated with glutathione and cysteine to active metabolites; dalfopristin is hydrolyzed to an active metabolite
Excretion
Feces (75% to 77% as unchanged drug and metabolites); urine (15% to 19%)
Half-Life Elimination
Quinupristin: 0.85 hour; Dalfopristin: 0.7 hour (mean elimination half-lives, including metabolites: 3 and 1 hours, respectively)
Use: Labeled Indications
Skin and skin structure infections, complicated: Treatment of complicated skin and skin structure infections caused by methicillin-susceptible Staphylococcus aureus or Streptococcus pyogenes
Contraindications
Hypersensitivity to quinupristin, dalfopristin, other streptogramins (eg, pristinamycin, virginiamycin), or any component of the formulation
Dosing: Adult
Skin and skin structure infection, complicated: IV: 7.5 mg/kg every 12 hours for at least 7 days
Bacteremia (methicillin-resistant Staphylococcus aureus) (off-label use): IV: 7.5 mg/kg every 8 hours (Liu 2011). Note: May be considered with vancomycin failure and when reduced susceptibility to vancomycin and daptomycin is present.
Infective endocarditis (methicillin-resistant Staphylococcus aureus), treatment (off-label use): IV: 7.5 mg/kg every 8 hours with or without additional antibiotics (Chesi 2006; ESC [Habib 2015]). Additional data is necessary to further define the role of quinupristin/dalfopristin in the treatment of this condition.
Infective endocarditis (multidrug-resistant Enterococcus faecium), treatment (off-label use): IV: 7.5 mg/kg every 8 hours with other antibiotics (eg, high-dose ampicillin or the combination of doxycycline and rifampin) (ESC [Habib 2015]; Matsumura 1998; Thompson 2003)
Intravascular catheter-associated bloodstream infection (methicillin-resistant coagulase negative staphylococci or ampicillin- and vancomycin-resistant E. faecium) (off-label use): IV: 7.5 mg/kg every 8 hours (IDSA [Mermel 2009])
Dosing: Geriatric
Refer to adult dosing.
Dosing: Pediatric
Skin and skin structure infection, complicated: Children ≥12 years and Adolescents: Refer to adult dosing.
Dosing: Renal Impairment
No dosage adjustment necessary.
Dosing: Hepatic Impairment
There are no dosage adjustments provided in the manufacturer's labeling. However, pharmacokinetic data suggest dosage adjustment may be necessary.
Reconstitution
Reconstitute vial with 5 mL of D5W or sterile water for injection to provide a final concentration of 100 mg/mL. Swirl gently to dissolve; do not shake (to limit foam formation). The reconstituted solution should be further diluted within 30 minutes. Reconstituted solution should be added to at least 250 mL of D5W for peripheral administration (increase to 500 mL or 750 mL if necessary to limit venous irritation). An infusion volume of 100 mL may be used for central line infusions.
Administration
Line should be flushed with 5% dextrose in water prior to and following administration. Infusion should be completed over 60 minutes (toxicity may be increased with shorter infusion). If severe venous irritation occurs following peripheral administration, quinupristin/dalfopristin may be further diluted (to 500 mL or 750 mL), infusion site changed, or infused by a central venous catheter. In general, administration by central venous catheter is required to avoid phlebitis (Kullar 2016; O'Driscoll 2015).
Compatibility
See Trissel's IV Compatibility Database
Storage
Store intact vials at 2°C to 8°C (36°F to 46°F). Stability of the solution diluted in D5W prior to the infusion is 5 hours at room temperature or 54 hours at 2°C to 8°C (36°F to 46°F); do not freeze. Extended storage information may be available; contact product manufacturer to obtain current recommendations.
Drug Interactions
ARIPiprazole: CYP3A4 Inhibitors (Weak) may increase the serum concentration of ARIPiprazole. Management: Monitor for increased aripiprazole pharmacologic effects. Aripiprazole dose adjustments may or may not be required based on concomitant therapy and/or indication. Consult full interaction monograph for specific recommendations. Monitor therapy
CycloSPORINE (Systemic): Quinupristin may increase the serum concentration of CycloSPORINE (Systemic). Monitor therapy
Dofetilide: CYP3A4 Inhibitors (Weak) may increase the serum concentration of Dofetilide. Monitor therapy
Flibanserin: CYP3A4 Inhibitors (Weak) may increase the serum concentration of Flibanserin. Monitor therapy
HYDROcodone: CYP3A4 Inhibitors (Weak) may increase the serum concentration of HYDROcodone. Monitor therapy
Lomitapide: CYP3A4 Inhibitors (Weak) may increase the serum concentration of Lomitapide. Management: Patients on lomitapide 5 mg/day may continue that dose. Patients taking lomitapide 10 mg/day or more should decrease the lomitapide dose by half. The lomitapide dose may then be titrated up to a max adult dose of 30 mg/day. Consider therapy modification
NiMODipine: CYP3A4 Inhibitors (Weak) may increase the serum concentration of NiMODipine. Monitor therapy
Pimozide: CYP3A4 Inhibitors (Weak) may increase the serum concentration of Pimozide. Avoid combination
Adverse Reactions
>10%:
Hepatic: Hyperbilirubinemia (3% to 35%)
Local: Local pain (40% to 44%), local inflammation (at infusion site: 38% to 42%), localized edema (17% to 18%), infusion site reaction (12% to 13%)
Neuromuscular & skeletal: Arthralgia (≤47%), myalgia (≤47%)
1% to 10%:
Cardiovascular: Thrombophlebitis (2%)
Central nervous system: Pain (2% to 3%), headache (2%)
Dermatologic: Skin rash (3%), pruritus (2%)
Endocrine & metabolic: Increased lactate dehydrogenase (3%), increased gamma-glutamyl transferase (2%), hyperglycemia (1%)
Gastrointestinal: Nausea (3% to 5%), vomiting (3% to 4%), diarrhea (3%)
Hematologic & oncologic: Anemia (3%)
Neuromuscular & skeletal: Increased creatine phosphokinase (2%)
<1% (Limited to important or life-threatening): Anaphylactoid reaction, apnea, brain disease, cardiac arrhythmia, dysautonomia, dyspnea, gout, hematuria, hemolytic anemia, hepatitis, hyperkalemia, hypersensitivity reaction, hypotension, maculopapular rash, mesenteric artery occlusion, myasthenia, neuropathy, pancreatitis, pancytopenia, paraplegia, paresthesia, pericarditis, pleural effusion, pseudomembranous colitis, respiratory distress, seizure, shock, stomatitis, syncope, thrombocytopenia, urticaria
Warnings/Precautions
Concerns related to adverse effects:
• Arthralgias/myalgias: May cause arthralgias and/or myalgias, sometimes severe; reversible with treatment discontinuation. Reduction of dosing frequency has led to improvement in some patients.
• Hyperbilirubinemia: May cause hyperbilirubinemia (>5 times ULN; primarily conjugated bilirubin) possibly through competition for excretory pathways.
• Phlebitis: May cause pain and phlebitis when infused through a peripheral line (not relieved by hydrocortisone or diphenhydramine).
• Superinfection: Prolonged use may result in fungal or bacterial superinfection, including C. difficile-associated diarrhea (CDAD) and pseudomembranous colitis; CDAD has been observed >2 months postantibiotic treatment.
Concurrent drug therapy issues:
• Drug-drug interactions: Potentially significant interactions may exist, requiring dose or frequency adjustment, additional monitoring, and/or selection of alternative therapy. Consult drug interactions database for more detailed information.
Monitoring Parameters
Culture and sensitivity, conjugated bilirubin if clinically indicated
Pregnancy Considerations
Adverse events have not been observed in animal reproduction studies.
Patient Education
• Discuss specific use of drug and side effects with patient as it relates to treatment. (HCAHPS: During this hospital stay, were you given any medicine that you had not taken before? Before giving you any new medicine, how often did hospital staff tell you what the medicine was for? How often did hospital staff describe possible side effects in a way you could understand?)
• Patient may experience diarrhea. Have patient report immediately to prescriber muscle pain, joint pain, injection site pain or irritation, jaundice, or signs of Clostridium difficile (C. diff)-associated diarrhea (abdominal pain or cramps, severe diarrhea or watery stools, or bloody stools) (HCAHPS).
• Educate patient about signs of a significant reaction (eg, wheezing; chest tightness; fever; itching; bad cough; blue skin color; seizures; or swelling of face, lips, tongue, or throat). Note: This is not a comprehensive list of all side effects. Patient should consult prescriber for additional questions.
Intended Use and Disclaimer: Should not be printed and given to patients. This information is intended to serve as a concise initial reference for health care professionals to use when discussing medications with a patient. You must ultimately rely on your own discretion, experience, and judgment in diagnosing, treating, and advising patients.
More about dalfopristin/quinupristin
Consumer resources
Professional resources
Other brands: Synercid
Related treatment guides