Patiromer
Pronunciation
(pa TIR oh mer)
Index Terms
Patiromer Sorbitex Calcium
Dosage Forms
Excipient information presented when available (limited, particularly for generics); consult specific product labeling.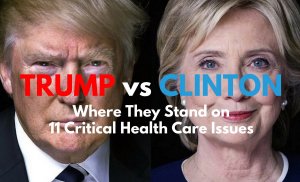 Packet, Oral:
Veltassa: 8.4 g (1 ea, 4 ea, 30 ea); 16.8 g (1 ea, 30 ea); 25.2 g (1 ea, 30 ea)
Brand Names: U.S.
Pharmacologic Category
Pharmacology
Patiromer, a non-absorbed, cation exchange polymer that contains a calcium-sorbitol counterion, increases fecal potassium excretion through binding of potassium in the lumen of the gastrointestinal tract, resulting in a reduction of serum potassium levels.
Absorption
Not systemically absorbed
Excretion
Feces
Use: Labeled Indications
Hyperkalemia: Treatment of hyperkalemia
Limitations of use: Patiromer should not be used as an emergency treatment for life-threatening hyperkalemia because of its delayed onset of action.
Contraindications
Hypersensitivity to patiromer or any component of the formulation
Dosing: Adult
Hyperkalemia: Oral: Initial: 8.4 g once daily; adjust dose at ≥ 1-week intervals in increments of 8.4 g (maximum dose: 25.2 g/day).
Dosing: Geriatric
Refer to adult dosing.
Dosing: Renal Impairment
No dosage adjustment necessary.
Dosing: Hepatic Impairment
There are no dosage adjustments provided in the manufacturer's labeling.
Reconstitution
Immediately prior to administration, measure 1/3 cup of water and pour half into an empty glass; empty entire contents of the packet(s) into the glass and stir thoroughly. Add the remaining water to the mixture; stir thoroughly (powder will not dissolve and the mixture will look cloudy). Add more water as needed for desired consistency.
Administration
Oral: Administer with food. Do not administer patiromer in its dry form. Following reconstitution, drink mixture immediately. If powder remains in the glass after drinking, add more water, stir, and drink immediately; repeat as needed to ensure the entire dose is administered. Do not heat patiromer (eg, microwave) or add to heated foods or liquids. When other oral medications are taken at the same time as patiromer, binding of the oral drug and patiromer in the gastrointestinal tract may occur. This may decrease absorption of the other oral drug and lead to loss of efficacy. Administer other oral medications at least 6 hours before or 6 hours after patiromer and monitor for clinical response and/or blood levels where possible.
Dietary Considerations
Administer with food.
Storage
Store at 2°C to 8°C (36°F to 46°F). If stored at room temperature (25°C ± 2°C [77°F ± 4°F]), use within 3 months of being taken out of the refrigerator. Avoid exposure to excessive heat above 40°C (104°F).
Drug Interactions
There are no known significant interactions.
Adverse Reactions
1% to 10%:
Endocrine & metabolic: Hypomagnesemia (5% to 9%), hypokalemia (5%)
Gastrointestinal: Constipation (7%; transient), diarrhea (5%), abdominal distress (2%), flatulence (2%), nausea (2%)
<1% (Limited to important or life-threatening): Hypersensitivity reaction (including lip edema)
ALERT: U.S. Boxed Warning
Binding to other oral medications:
Patiromer binds to many orally administered medications, which could decrease their absorption and reduce their effectiveness. Administer other oral medications at least 6 hours before or 6 hours after patiromer. Choose patiromer or the other oral medication if adequate dosing separation is not possible.
Warnings/Precautions
Concerns related to adverse effects:
• Binding to other oral medications: [US Boxed Warning]: Patiromer binds many orally administered medications, which could decrease gastrointestinal absorption and lead to reduced efficacy. Administer other oral medications at least 6 hours before or 6 hours after patiromer. Choose patiromer or the other oral medication if adequate dosing separation is not possible.
• GI effects: Avoid use in patients with severe constipation, bowel obstruction or impaction, including abnormal post-operative bowel motility disorders; patiromer may be ineffective and may worsen GI conditions.
• Hypomagnesemia: Patiromer binds to magnesium in the colon, which can lead to hypomagnesemia. Monitor serum magnesium and consider magnesium supplementation if hypomagnesemia develops.
Special populations:
• Elderly: May experience more gastrointestinal adverse reactions.
Monitoring Parameters
Serum potassium; serum magnesium.
Pregnancy Considerations
Patiromer is not absorbed systemically following oral administration. Use during pregnancy is not expected to result in significant exposure to the fetus.
Patient Education
• Discuss specific use of drug and side effects with patient as it relates to treatment. (HCAHPS: During this hospital stay, were you given any medicine that you had not taken before? Before giving you any new medicine, how often did hospital staff tell you what the medicine was for? How often did hospital staff describe possible side effects in a way you could understand?)
• Patient may experience constipation, diarrhea, nausea, abdominal pain, or flatulence. Have patient report immediately to prescriber signs of low magnesium (mood changes, muscle pain or weakness, muscle cramps or spasms, seizures, tremors, lack of appetite, severe nausea or vomiting, an abnormal heartbeat) (HCAHPS).
• Educate patient about signs of a significant reaction (eg, wheezing; chest tightness; fever; itching; bad cough; blue skin color; seizures; or swelling of face, lips, tongue, or throat). Note: This is not a comprehensive list of all side effects. Patient should consult prescriber for additional questions.
Intended Use and Disclaimer: Should not be printed and given to patients. This information is intended to serve as a concise initial reference for health care professionals to use when discussing medications with a patient. You must ultimately rely on your own discretion, experience, and judgment in diagnosing, treating, and advising patients.
More about patiromer
Consumer resources
Professional resources
Related treatment guides