Fulvestrant
Pronunciation
(fool VES trant)
Index Terms
Dosage Forms
Excipient information presented when available (limited, particularly for generics); consult specific product labeling.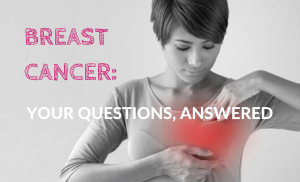 Solution, Intramuscular:
Faslodex: 250 mg/5 mL (5 mL) [contains alcohol, usp, benzyl alcohol, benzyl benzoate]
Brand Names: U.S.
Pharmacologic Category
Antineoplastic Agent, Estrogen Receptor Antagonist
Pharmacology
Estrogen receptor antagonist; competitively binds to estrogen receptors on tumors and other tissue targets, producing a nuclear complex that causes a dose-related down-regulation of estrogen receptors and inhibits tumor growth.
Distribution
Vd: ~3 to 5 L/kg
Metabolism
Hepatic via multiple biotransformation pathways (CYP3A4 substrate involved in oxidation pathway, although relative contribution to metabolism unknown); metabolites formed are either less active or have similar activity to parent compound
Excretion
Feces (~90%); urine (<1%)
Clearance: Children 1 to 8 years (based on a 4 mg/kg dose): Decreased by 32% compared to adults
Duration of Action
IM: Steady state concentrations reached within first month, when administered with additional dose given 2 weeks following the initial dose; plasma levels maintained for at least 1 month
Half-Life Elimination
Children 1 to 10 years: 70.4 ± 8.1 days
Adults 250 mg: ~40 days
Protein Binding
99%; to plasma proteins (VLDL, LDL and HDL lipoprotein fractions)
Special Populations: Hepatic Function Impairment
In moderate hepatic impairment (Child-Pugh class B), the average AUC of fulvestrant increased by 70% compared with patients with normal hepatic function.
Use: Labeled Indications
Breast cancer, metastatic: Treatment of hormone-receptor (HR)-positive metastatic breast cancer (as monotherapy) in postmenopausal women with disease progression following antiestrogen therapy
Breast cancer, advanced or metastatic (second-line endocrine-based combination therapy): Treatment of HR-positive, human epidermal growth factor receptor 2 (HER2)-negative advanced or metastatic breast cancer (in combination with palbociclib) in women with disease progression following endocrine therapy
Contraindications
Known hypersensitivity to fulvestrant or any component of the formulation
Canadian labeling: Additional contraindications (not in US labeling): Pregnant or lactating women
Dosing: Adult
Breast cancer, metastatic (postmenopausal women; HR positive): IM: Initial: 500 mg on days 1, 15, and 29; Maintenance: 500 mg once monthly. In studies, the 500 mg once monthly dose was administered at 28 days ± 3 days (Di Leo 2014).
Breast cancer, advanced or metastatic (second-line endocrine-based combination therapy): Adult females (HR positive, HER-2 negative): IM: Initial: 500 mg on days 1, 15, and 29; Maintenance: 500 mg once every 28 days. Administer in combination with palbociclib (and an LHRH agonist [eg, goserelin] if pre- or perimenopausal); continue until disease progression or unacceptable toxicity (Turner 2015). Note: Refer to Palbociclib monograph for dosing in combination with fulvestrant.
Dosing: Geriatric
Refer to adult dosing.
Dosing: Renal Impairment
There are no dosage adjustments provided in the manufacturer's labeling (has not been studied). However, renal elimination of fulvestrant is negligible.
Dosing: Hepatic Impairment
Mild impairment (Child-Pugh class A): No dosage adjustment is necessary.
Moderate impairment (Child-Pugh class B): Reduce initial doses and maintenance dose to 250 mg.
Severe impairment (Child-Pugh class C): There are no dosage adjustments provided in the manufacturer's labeling (use has not been evaluated).
Administration
For IM administration only. Administer 500 mg dose as two 5 mL IM injections (one in each buttocks [gluteal area]) slowly over 1 to 2 minutes per injection. If administering at the dorsogluteal site, use caution during injection due to the proximity of underlying sciatic nerve. Refer to facility policy for IM administration of large volumes. To prepare each syringe for administration, hold syringe upright; carefully tilt syringe cap back and forth (without twisting) until the cap disconnects for removal; pull cap off by pulling up without touching the syringe tip (to maintain sterility); attach safety needle to syringe tip and twist firmly to lock. Remove needle cap by pulling straight off to avoid damaging needle point, remove needle sheath and expel excess air from syringe prior to administration. Refer to product labeling for detailed instructions.
Storage
Store in original carton at 2°C to 8°C (36°F to 46°F). Protect from light.
Drug Interactions
There are no known significant interactions.
Test Interactions
Due to a similarity in structures, fulvestrant may interfere with estradiol immunoassay, resulting in falsely elevated estradiol levels.
Adverse Reactions
Adverse reactions reported with 500 mg dose.
>10%:
Central nervous system: Fatigue (8% to 29%), headache (8% to 20%)
Gastrointestinal: Nausea (10% to 28%), diarrhea (19%), constipation (5% to 16%), stomatitis (13%)
Hematologic & oncologic: Anemia (13% to 40%; grade 3: 2%)
Hepatic: Increased liver enzymes (>15%; grades 3/4: 1% to 2%)
Infection: Infection (31%; including nasopharyngitis, upper respiratory infection, urinary tract infection, influenza, bronchitis, rhinitis, conjunctivitis, pneumonia, sinusitis, cystitis, oral herpes, respiratory tract infection)
Local: Pain at injection site (12%; including neuralgia, peripheral neuropathy, sciatica)
1% to 10%:
Dermatologic: Alopecia (6%), skin rash (6%), xeroderma (1%)
Endocrine & metabolic: Hot flash (7%)
Gastrointestinal: Decreased appetite (8%), anorexia (6%), vomiting (6%), dysgeusia (3%)
Hematologic & oncologic: Decreased platelet count (10%), leukopenia (5%; grade 3: 1%; grade 4: 1%), neutropenia (4%; grade 3: 1%), febrile neutropenia (1%; grade 4: 1%)
Neuromuscular & skeletal: Ostealgia (9%), arthralgia (8%), back pain (8%), limb pain (7%), musculoskeletal pain (6%), weakness (5% to 6%)
Ophthalmic: Blurred vision (2%), dry eye syndrome (2%), increased lacrimation (1%)
Respiratory: Cough (5%), dyspnea (4%), epistaxis (2%)
<1% (Limited to important or life-threatening; reported with 250 or 500 mg dose): Hepatic failure, hepatitis, hypersensitivity reaction, thrombosis, vaginal hemorrhage
Warnings/Precautions
Concerns related to adverse effects:
• Hypersensitivity: Hypersensitivity reactions, including urticaria and angioedema, have been reported.
• Injection-site related events: Events related to injection site, including sciatica, neuralgia, neuropathic pain, and peripheral neuropathy, have been reported with fulvestrant administration. Due to the proximity of underlying sciatic nerve, use caution if administering at the dorsogluteal site.
Disease-related concerns:
• Bleeding disorders: Use with caution in patients with a history of bleeding disorders (including thrombocytopenia) and/or patients on anticoagulant therapy; bleeding/hematoma may occur from IM administration.
• Hepatic impairment: Exposure is increased and dosage adjustment is recommended in patients with moderate impairment. Safety and efficacy have not been established in severe impairment.
Dosage form specific issues:
• Benzyl alcohol and derivatives: Some dosage forms may contain benzyl alcohol; large amounts of benzyl alcohol (≥99 mg/kg/day) have been associated with a potentially fatal toxicity ("gasping syndrome") in neonates; the "gasping syndrome" consists of metabolic acidosis, respiratory distress, gasping respirations, CNS dysfunction (including convulsions, intracranial hemorrhage), hypotension and cardiovascular collapse (AAP ["Inactive" 1997]; CDC, 1982); some data suggests that benzoate displaces bilirubin from protein binding sites (Ahlfors 2001); avoid or use dosage forms containing benzyl alcohol with caution in neonates. See manufacturer's labeling.
Monitoring Parameters
Liver function tests; pregnancy testing is recommended within 7 days prior to fulvestrant initiation (for females of reproductive potential); monitor for signs/symptoms of bleeding
Pregnancy Considerations
Adverse events were observed in animal reproduction studies. Based on the mechanism of action, fulvestrant may cause fetal harm if administered during pregnancy. For females of reproductive potential, pregnancy testing is recommended within 7 days prior to initiation of fulvestrant and effective contraception should be used during treatment and for 1 year after the last fulvestrant dose. Animal data suggest that fulvestrant may affect female and male fertility (although not approved for use in men).
Patient Education
• Discuss specific use of drug and side effects with patient as it relates to treatment. (HCAHPS: During this hospital stay, were you given any medicine that you had not taken before? Before giving you any new medicine, how often did hospital staff tell you what the medicine was for? How often did hospital staff describe possible side effects in a way you could understand?)
• Patient may experience hot flashes, nausea, vomiting, headache, back pain, constipation, lack of appetite, cough, pharyngitis, abdominal pain, diarrhea, dizziness, mouth sores, or injection site pain. Have patient report immediately to prescriber signs of infection, leg numbness or tingling, leg weakness, depression, severe joint pain, severe bone pain, severe muscle pain, angina, shortness of breath, swelling of arms or legs, severe loss of strength and energy, painful urination, abnormal vaginal bleeding, or difficult urination (HCAHPS).
• Educate patient about signs of a significant reaction (eg, wheezing; chest tightness; fever; itching; bad cough; blue skin color; seizures; or swelling of face, lips, tongue, or throat). Note: This is not a comprehensive list of all side effects. Patient should consult prescriber for additional questions.
Intended Use and Disclaimer: Should not be printed and given to patients. This information is intended to serve as a concise initial reference for healthcare professionals to use when discussing medications with a patient. You must ultimately rely on your own discretion, experience and judgment in diagnosing, treating and advising patients.
More about fulvestrant
Consumer resources
Professional resources
Other brands: Faslodex
Related treatment guides