The originating document has been archived. We cannot confirm the completeness, accuracy and currency of the content.
Corticaine
Generic Name: hydrocortisone topical (hye droe KOR ti sone)
Brand Name: Ala-Cort, Ala-Scalp HP, Aquanil HC, Beta HC, Caldecort, Cortaid, Cortaid Maximum Strength, Cortizone-5, Dermarest Plus Anti-Itch, Dermasorb HC, Dermtex HC, Gynecort Maximum Strength, Instacort, Itch-X Lotion, Locoid, Pandel, Pediaderm HC, Recort Plus, Sarnol-HC, Scalacort, Texacort, U-Cort, Westcort
Medically reviewed on March 5, 2018
What is Corticaine (hydrocortisone topical)?
Hydrocortisone is a topical steroid. It reduces the actions of chemicals in the body that cause inflammation.
Hydrocortisone topical is used to treat inflammation of the skin caused by a number of conditions such as allergic reactions, eczema, or psoriasis.
There are many brands and forms of hydrocortisone topical available and not all brands are listed on this leaflet.
Hydrocortisone topical may also be used for other purposes not listed in this medication guide.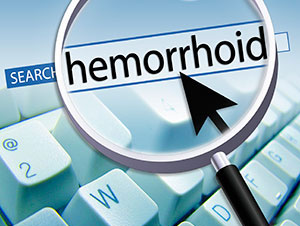 What is the most important information I should know about Corticaine (hydrocortisone topical)?
Follow all directions on your medicine label and package. Tell each of your healthcare providers about all your medical conditions, allergies, and all medicines you use.
What should I discuss with my healthcare provider before using Corticaine (hydrocortisone topical)?
You should not use this medication if you are allergic to hydrocortisone.
Hydrocortisone topical will not treat a bacterial, fungal, or viral skin infection.
FDA pregnancy category C. It is not known whether hydrocortisone topical will harm an unborn baby. Do not use this medicine without a doctor's advice if you are pregnant.
It is not known whether hydrocortisone topical passes into breast milk or if it could harm a nursing baby. Do not use this medicine without a doctor's advice if you are breast-feeding a baby.
Do not use this medicine on a child without a doctor's advice. Children can absorb larger amounts of this medication through the skin and may be more likely to have side effects.
How should I use Corticaine (hydrocortisone topical)?
Use exactly as directed on the label, or as prescribed by your doctor. Do not use in larger or smaller amounts or for longer than recommended.
Hydrocortisone topical will not treat a bacterial, fungal, or viral skin infection.
Wash your hands before and after each application, unless you are using hydrocortisone topical to treat a hand condition.
Apply a small amount to the affected area and rub it gently into the skin.
Avoid using this medicine on your face, near your eyes or mouth, or on body areas where you have skin folds or thin skin.
Do not cover the treated skin area unless your doctor tells you to.
If you are treating the diaper area of a baby, do not use plastic pants or tight-fitting diapers. Covering the skin that is treated with hydrocortisone topical can increase the amount of the drug your skin absorbs, which may lead to unwanted side effects. Follow your doctor's instructions.
Call your doctor if your symptoms do not improve, or if they get worse while using hydrocortisone topical.
Store at room temperature away from moisture and heat.
What happens if I miss a dose?
Use the missed dose as soon as you remember. Skip the missed dose if it is almost time for your next scheduled dose. Do not use extra medicine to make up the missed dose.
What happens if I overdose?
Seek emergency medical attention or call the Poison Help line at 1-800-222-1222 if anyone has accidentally swallowed the medication.
An overdose of hydrocortisone topical is not expected to produce life threatening symptoms. However, long term use of high steroid doses can lead to symptoms such as thinning skin, easy bruising, changes in the shape or location of body fat (especially in your face, neck, back, and waist), increased acne or facial hair, menstrual problems, impotence, or loss of interest in sex.
What should I avoid while using Corticaine (hydrocortisone topical)?
Do not take by mouth. Hydrocortisone topical is for use only on the skin. Do not use this medicine on open wounds or on sunburned, windburned, dry, chapped, or irritated skin. If this medication gets in your eyes, nose, mouth, rectum, or vagina, rinse with water.
Rinse with water if this medication gets in your eyes.
Avoid using skin products that can cause irritation, such as harsh soaps, shampoos, or skin cleansers, hair coloring or permanent chemicals, hair removers or waxes, or skin products with alcohol, spices, astringents, or lime.
Corticaine (hydrocortisone topical) side effects
Get emergency medical help if you have any of these signs of an allergic reaction: hives; difficult breathing; swelling of your face, lips, tongue, or throat.
Topical steroid medicine can be absorbed through the skin, which may cause steroid side effects throughout the body. Stop using hydrocortisone topical and call your doctor if you have:
blurred vision, or seeing halos around lights;

uneven heartbeats;

sleep problems (insomnia);

weight gain, puffiness in your face; or

tired feeling.
Common side effects may include:
acne, skin redness, mild burning or itching;

changes in skin color; or

dryness or cracking of treated skin.
This is not a complete list of side effects and others may occur. Call your doctor for medical advice about side effects. You may report side effects to FDA at 1-800-FDA-1088.
See also: Side effects (in more detail)
What other drugs will affect Corticaine (hydrocortisone topical)?
It is not likely that other drugs you take orally or inject will have an effect on topically applied hydrocortisone. But many drugs can interact with each other. Tell your doctor about all your prescription and over-the-counter medications, vitamins, minerals, herbal products, and drugs prescribed by other doctors. Do not start a new medication without telling your doctor.
Further information
Remember, keep this and all other medicines out of the reach of children, never share your medicines with others, and use this medication only for the indication prescribed.
Always consult your healthcare provider to ensure the information displayed on this page applies to your personal circumstances.
Copyright 1996-2012 Cerner Multum, Inc. Version: 9.03. Revision Date: 2014-06-09, 3:39:40 PM.