Trifluridine and Tipiracil Hydrochloride
Class: Antineoplastic Agents
Chemical Name: α,α,α-Trifluorothymidine
Molecular Formula: C10H11F3N2O5C9H11ClN4O2 • HCl
CAS Number: 70-00-8
Brands: Lonsurf
Introduction
Antineoplastic agent; fixed combination containing trifluridine (antimetabolite; thymidine-based nucleoside analog) and tipiracil hydrochloride (thymidine phosphorylase inhibitor).1 5 6 8 9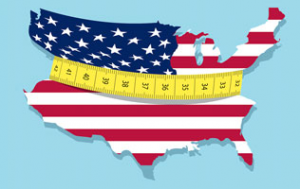 Uses for Trifluridine and Tipiracil Hydrochloride
Colorectal Cancer
Treatment of metastatic colorectal cancer previously treated with fluoropyrimidine-, oxaliplatin-, and irinotecan-containing regimens; a vascular endothelial growth factor inhibitor (anti-VEGF therapy); and, in patients with tumors bearing wild-type (nonmutated) KRAS gene, an epidermal growth factor receptor inhibitor (anti-EGFR therapy).1 2 4
Trifluridine and Tipiracil Hydrochloride Dosage and Administration
General
Obtain CBCs prior to each cycle and on day 15 of each cycle.1 Do not initiate cycle until ANC ≥1500/mm3 and platelet count ≥75,000/mm3.1
Administration
Oral Administration
Administer orally within 1 hour of completion of morning and evening meals to reduce risk of neutropenia associated with increased peak trifluridine concentrations.1 (See Food under Pharmacokinetics.)
Consult specialized references for procedures for proper handling (e.g., use of gloves) and disposal of antineoplastics.1
Dosage
Available as trifluridine and tipiracil hydrochloride in fixed combination; dosage expressed in terms of trifluridine.1
Each trifluridine/tipiracil tablet contains trifluridine 15 or 20 mg and tipiracil 6.14 or 8.19 mg, respectively (equivalent to molar ratio of 1:0.5).1
Adults
Colorectal Cancer
Oral
35 mg/m2 (of trifluridine) twice daily on days 1–5 and days 8–12 of each 28-day cycle.1 Continue therapy until disease progression or unacceptable toxicity occurs.1
Round dose to nearest 5-mg increment.1 Do not exceed dosage of 80 mg (of trifluridine) twice daily.1
Dosage Modification for Toxicity
Oral
Adjust dosage by 1 dose level in decrements of 5 mg/m2 (of trifluridine) (from 35 to 30 mg/m2, from 30 to 25 mg/m2, from 25 to 20 mg/m2); no more than 3 dosage adjustments permitted.1
Permanently discontinue drug if 20 mg/m2 twice daily is not tolerated.1
Do not re-escalate dosage following a dosage reduction.1
Hematologic Toxicity
Oral
If uncomplicated grade 4 neutropenia (ANC <500/mm3)3 or thrombocytopenia (platelet count <25,000/mm3)3 delays initiation of a cycle by >1 week, withhold trifluridine/tipiracil therapy until ANC ≥1500/mm3 and platelet counts ≥75,000/mm3, and then initiate next cycle at 1 dose level lower than the previous dosage.1
If grade 4 neutropenia occurs or platelet counts decrease to <50,000/mm3 during a cycle, interrupt trifluridine/tipiracil therapy until ANC ≥1500/mm3 and platelet counts ≥75,000/mm3, and then resume at 1 dose level lower than the previous dosage.1
If febrile neutropenia occurs, interrupt trifluridine/tipiracil therapy until febrile neutropenia resolves, and then resume at 1 dose level lower than the previous dosage.1
Nonhematologic Toxicity
Oral
If grade 3 or 4 nonhematologic toxicity (excluding grade 3 nausea and/or vomiting controlled by antiemetic agents and grade 3 diarrhea responsive to antidiarrheal agents) occurs, interrupt trifluridine/tipiracil therapy until toxicity improves to grade 1 or less, and then resume at 1 dose level lower than the previous dosage.1
Prescribing Limits
Adults
Colorectal Cancer
Oral
Do not exceed dosage of 80 mg (of trifluridine) twice daily.1
Dosage <20 mg/m2 (of trifluridine) twice daily not recommended.1
Special Populations
Hepatic Impairment
Mild hepatic impairment (total bilirubin concentration at or below ULN with AST concentration exceeding ULN or total bilirubin concentration above ULN, but not >1.5 times the ULN, with any AST concentration): No dosage adjustment required.1
Moderate or severe hepatic impairment: Safety and efficacy not established.1 (See Hepatic Impairment under Cautions.)
Renal Impairment
Mild (Clcr 60–89 mL/minute) or moderate (Clcr 30–59 mL/minute) renal impairment: No initial dosage adjustment required.1 Patients with moderate renal impairment may be more likely to require dosage adjustment for toxicity.1 (See Renal Impairment under Cautions.)
Severe renal impairment: Safety and efficacy not established.1 (See Renal Impairment under Cautions.)
Geriatric Patients
No initial dosage adjustment required.1
Cautions for Trifluridine and Tipiracil Hydrochloride
Contraindications
Manufacturer states none known.1
Warnings/Precautions
Hematologic Effects
Severe and life-threatening myelosuppression (anemia, neutropenia, thrombocytopenia), including febrile neutropenia and fatal neutropenia, reported.1
Monitor CBCs prior to each cycle, on day 15 of each cycle, and as clinically indicated.1 Do not initiate cycle until ANC ≥1500/mm3 and platelet count ≥75,000/mm3.1 If neutropenia or thrombocytopenia occurs, interrupt therapy, reduce dosage, or permanently discontinue drug.1 (See Dosage Modification For Toxicity under Dosage and Administration.)
Fetal/Neonatal Morbidity and Mortality
May cause fetal harm.1 Embryofetal toxicity, teratogenicity, and lethality demonstrated in animals.1
Pregnancy should be avoided during trifluridine/tipiracil therapy.1 Male patients should use an effective method of contraception each time they have sexual contact with women of childbearing potential during and for ≥3 months after therapy.1 If used during pregnancy or if patient becomes pregnant, apprise of potential fetal hazard.1 (See Advice to Patients.)
Specific Populations
Pregnancy
May cause fetal harm.1 (See Fetal/Neonatal Morbidity and Mortality under Cautions.)
Lactation
Trifluridine and tipiracil, or their metabolites, are distributed into milk in rats; not known whether distributed into human milk.1 Discontinue nursing during therapy and for 1 day after drug discontinuance.1
Pediatric Use
Safety and efficacy not established.1
Dental abnormalities (e.g., whitening, malocclusions, broken teeth) observed in animals.1
Geriatric Use
In the principal clinical trial in patients with previously treated metastatic colorectal cancer, no overall differences in efficacy in geriatric patients (≥65 years of age) compared with younger adults, but grade 3 or 4 toxicity (i.e., neutropenia, anemia, thrombocytopenia) occurred more frequently in geriatric patients.1
Hepatic Impairment
Pharmacokinetic profile not fully established in patients with hepatic impairment.1
In a population pharmacokinetic analysis, systemic exposure to trifluridine or tipiracil not altered by mild hepatic impairment; initial dosage adjustment not necessary in such patients.1 (See Special Populations under Pharmacokinetics.)
Pharmacokinetics of trifluridine/tipiracil not established in patients with moderate or severe hepatic impairment; such patients were not included in the principal clinical trial in patients with previously treated metastatic colorectal cancer.1
Renal Impairment
Pharmacokinetic profile not fully established in patients with renal impairment.1
In a population pharmacokinetic analysis, systemic exposure to trifluridine and tipiracil increased in patients with mild to moderate renal impairment, but no initial dosage adjustment required.1 (See Special Populations under Pharmacokinetics.)
In the principal clinical trial in patients with previously treated metastatic colorectal cancer, patients with moderate renal impairment had increased incidence of grade 3 or greater adverse effects, serious adverse effects, and dose delays or reductions compared with those with normal renal function.1
Pharmacokinetics of trifluridine/tipiracil not established in patients with severe renal impairment or end-stage renal disease; such patients were not included in the principal clinical trial in patients with previously treated metastatic colorectal cancer.1
Common Adverse Effects
Asthenia/fatigue,1 2 4 nausea,1 2 4 loss of appetite, 1 2 4 diarrhea,1 2 4 vomiting,1 2 4 infection (nasopharyngitis, urinary tract infection),1 abdominal pain,1 2 pyrexia,1 2 stomatitis,1 2 alopecia,1 dysgeusia,1 anemia, 1 2 4 neutropenia, 1 2 4 thrombocytopenia.1 2 4
Interactions for Trifluridine and Tipiracil Hydrochloride
Trifluridine: Substrate of thymidine phosphorylase; not metabolized by CYP isoenzymes.1 Neither a substrate nor inhibitor of human hepatic uptake transport proteins or efflux transporters in vitro.1 Trifluridine and 5-(trifluoromethyl)uracil (primary inactive metabolite) do not inhibit CYP isoenzymes or induce CYP isoenzymes 1A2, 2B6, or 3A4/5 in vitro.1
Tipiracil: Does not inhibit CYP isoenzymes or induce CYP isoenzymes 1A2, 2B6, or 3A4/5 in vitro.1 Substrate and inhibitor of organic cation transporter (OCT) 2 in vitro at concentrations ≥3 times clinically relevant concentrations.10
No formal drug interaction studies with the fixed-combination drug to date.1
Specific Drugs
| Drug | Interaction |
| --- | --- |
| Famotidine | No clinically important effect on pharmacokinetics of trifluridine or tipiracil10 |
| Metformin | No clinically important effect on pharmacokinetics of trifluridine or tipiracil10 |
| Ranitidine | No clinically important effect on pharmacokinetics of trifluridine or tipiracil10 |
Trifluridine and Tipiracil Hydrochloride Pharmacokinetics
Absorption
Bioavailability
When trifluridine is administered as trifluridine/tipiracil rather than as trifluridine alone, AUC and peak plasma concentrations of trifluridine are less variable and are increased by 38- and 22-fold, respectively.10
Following oral administration of trifluridine/tipiracil in cancer patients, peak plasma concentrations of trifluridine are attained in approximately 2 hours.1
With repeated dosing of trifluridine/tipiracil, trifluridine accumulates (threefold and twofold increases in AUC and peak plasma concentrations, respectively); tipiracil does not accumulate.1
With twice-daily dosing of trifluridine/tipiracil, trifluridine AUC increases more than proportionally with dose over the trifluridine dose range of 15–35 mg/m2.1
Food
Administration of trifluridine/tipiracil with high-fat, high-calorie meal in cancer patients decreased trifluridine peak plasma concentrations by 40%, decreased tipiracil AUC and peak plasma concentrations by 45%, but did not affect trifluridine AUC.1 10 12
Special Populations
Mild hepatic impairment: Systemic exposure to trifluridine/tipiracil similar to that in patients with normal hepatic function.1
Moderate or severe hepatic impairment: Pharmacokinetics of trifluridine/tipiracil not established.1
Mild renal impairment (Clcr 60–89 mL/minute): Trifluridine and tipiracil AUCs increased by 31 and 34%, respectively.1
Moderate renal impairment (Clcr 30–59 mL/minute): Trifluridine and tipiracil AUCs increased by 43 and 65%, respectively.1
Severe renal impairment or end-stage renal disease: Pharmacokinetics of trifluridine/tipiracil not established.1
Age (33–82 years),10 gender, and ethnicity do not substantially affect trifluridine/tipiracil pharmacokinetics.1
Distribution
Extent
Not known whether trifluridine and tipiracil, or their metabolites, are distributed into human milk.1 (See Lactation under Cautions.)
Plasma Protein Binding
Trifluridine: >96%.1
Tipiracil: <8%.1
Elimination
Metabolism
Trifluridine is converted intracellularly to active phosphorylated forms.1 5 6 8 (See Actions.)
Trifluridine and tipiracil not metabolized by CYP pathways.1
Trifluridine: Metabolized mainly by thymidine phosphorylase to inactive metabolite (5-[trifluoromethyl]uracil).1 Administered concomitantly with tipiracil to prevent extensive first-pass metabolism by thymidine phosphorylase and increase oral bioavailability.2 5 6 8 9 13 (See Bioavailability under Pharmacokinetics.)
Elimination Route
Following single-dose oral administration of trifluridine/tipiracil, 1.5% of dose recovered in urine as unchanged trifluridine, 19.2% recovered as 5-(trifluoromethyl)uracil, and 29.3% as unchanged tipiracil within 48 hours.1
Half-life
When given as trifluridine/tipiracil: Trifluridine: 2.1 hours; tipiracil: 2.4 hours.1
Stability
Storage
Oral
Tablets
20–25°C (may be exposed to 15–30°C).1
Discard after 30 days if repackaged.1
Actions
Tipiracil enhances oral bioavailability of trifluridine (antimetabolite; thymidine-based nucleoside analog) by inhibiting its metabolism by thymidine phosphorylase.1 5 6 8 9 (See Pharmacokinetics.)

In vivo, maximum antitumor activity and low trifluridine toxicity achieved with 1:0.5 molar ratio of trifluridine to tipiracil.5 6 8

Trifluridine converted intracellularly to active metabolites trifluoromethyl deoxyuridine 5′-monophosphate (F3dTMP) and trifluoromethyl deoxyuridine 5′-triphosphate (F3dTTP) by thymidine kinase.5 6 8

Active metabolites interfere with DNA synthesis and inhibit cell cycle via inhibition of thymidylate synthase (TS) and incorporation of F3dTTP into DNA chain.5 6 8 9

Unlike fluorouracil, predominant mechanism of antitumor activity is incorporation of trifluridine into tumor cell DNA.6 9 11

In vitro, F3dTTP incorporated into DNA to a substantially greater degree than fluorouracil (approximately 300-fold greater).5 8

Tipiracil may inhibit tumor angiogenesis;5 6 however, clinical relevance not established.8

Trifluridine/tipiracil demonstrated antitumor activity in mice bearing tumor xenografts expressing mutated and wild-type (nonmutated) KRAS1 and also in mice bearing fluorouracil-sensitive and fluorouracil-resistant tumor xenografts.6 14
Advice to Patients
Importance of taking trifluridine/tipiracil exactly as prescribed.1 If receiving 2 strengths of trifluridine/tipiracil tablets, importance of taking appropriate number of tablets of each strength.1

Importance of taking trifluridine/tipiracil within 1 hour after completion of morning and evening meals.1 If a dose is missed or withheld, do not take an additional dose to replace the missed or withheld dose.1

Importance of advising patients that individuals other than the patient should not handle trifluridine/tipiracil tablets without protection (e.g., gloves).1

Importance of CBC monitoring before and during trifluridine/tipiracil therapy.1 Importance of immediately reporting any manifestations of infection.1

Importance of contacting a clinician if severe or persistent nausea, vomiting, diarrhea, or abdominal pain occurs.1

Risk of fetal harm.1 Necessity of advising women of childbearing potential to use an effective method of contraception while receiving the drug.1 Necessity of advising men to use a condom during sexual encounters with women of childbearing potential; these contraceptive measures are required during and for ≥3 months after discontinuance of trifluridine/tipiracil therapy.1 If pregnancy occurs, advise pregnant women of potential fetal risk.1

Importance of advising women to avoid breast-feeding while receiving trifluridine/tipiracil and for 1 day after discontinuance of therapy.1

Importance of informing clinicians of existing or contemplated concomitant therapy, including prescription and OTC drugs and dietary or herbal supplements, as well as any concomitant illnesses.1

Importance of informing patients of other important precautionary information.1 (See Cautions.)
Preparations
Excipients in commercially available drug preparations may have clinically important effects in some individuals; consult specific product labeling for details.
Please refer to the ASHP Drug Shortages Resource Center for information on shortages of one or more of these preparations.
Trifluridine and Tipiracil Hydrochloride

| Routes | Dosage Forms | Strengths | Brand Names | Manufacturer |
| --- | --- | --- | --- | --- |
| Oral | Tablets, film-coated | Trifluridine 15 mg and Tipiracil Hydrochloride 6.14 mg (of tipiracil) | Lonsurf | Taiho Oncology |
| | | Trifluridine 20 mg and Tipiracil Hydrochloride 8.19 mg (of tipiracil) | Lonsurf | Taiho Oncology |
AHFS DI Essentials. © Copyright 2018, Selected Revisions October 25, 2016. American Society of Health-System Pharmacists, Inc., 4500 East-West Highway, Suite 900, Bethesda, Maryland 20814.
References
1. Taiho Oncology. Lonsurf (trifluridine and tipiracil hydrochloride) tablets prescribing information. Princeton, NJ; 2015 Sept.
2. Mayer RJ, Van Cutsem E, Falcone A et al. Randomized trial of TAS-102 for refractory metastatic colorectal cancer. N Engl J Med. 2015; 372:1909-19. [PubMed 25970050]
3. National Cancer Institute Cancer Therapy Evaluation Program. Common terminology criteria for adverse events (CTCAE), Version 4.03, DCTD, NCI, NIH, DHHS. From NCI Enterprise Vocabulary Services website, 2016 Apr 22.
4. Yoshino T, Mizunuma N, Yamazaki K et al. TAS-102 monotherapy for pretreated metastatic colorectal cancer: a double-blind, randomised, placebo-controlled phase 2 trial. Lancet Oncol. 2012; 13:993-1001. [PubMed 22951287]
5. Uboha N, Hochster HS. TAS-102: a novel antimetabolite for the 21st century. Future Oncol. 2016; 12:153-63. [PubMed 26616466]
6. Miyamoto Y, Lenz HJ, Baba H. A novel antimetabolite: TAS-102 for metastatic colorectal cancer. Expert Rev Clin Pharmacol. 2016; 9:355-65. [PubMed 26677869]
7. Sakamoto K, Yokogawa T, Ueno H et al. Crucial roles of thymidine kinase 1 and deoxyUTPase in incorporating the antineoplastic nucleosides trifluridine and 2'-deoxy-5-fluorouridine into DNA. Int J Oncol. 2015; 46:2327-34. [PubMed 25901475]
8. Lenz HJ, Stintzing S, Loupakis F. TAS-102, a novel antitumor agent: a review of the mechanism of action. Cancer Treat Rev. 2015; 41:777-83. [PubMed 26428513]
9. Tanaka N, Sakamoto K, Okabe H et al. Repeated oral dosing of TAS-102 confers high trifluridine incorporation into DNA and sustained antitumor activity in mouse models. Oncol Rep. 2014; 32:2319-26. [PubMed 25230742]
10. US Food and Drug Administration. Center for Drug Evaluation and Research. Application number 207981Orig1s000: Clinical pharmacology and biopharmaceutics review(s). From FDA website.
11. Emura T, Nakagawa F, Fujioka A et al. An optimal dosing schedule for a novel combination antimetabolite, TAS-102, based on its intracellular metabolism and its incorporation into DNA. Int J Mol Med. 2004; 13:249-55. [PubMed 14719131]
12. Yoshino T, Kojima T, Bando H et al. The Effect of Food on the Pharmacokinetics of TAS-102 and its Efficacy and Safety in Patients with Advanced Solid Tumors. Cancer Sci. 2016; :.
13. Yamashita F, Komoto I, Oka H et al. Exposure-dependent incorporation of trifluridine into DNA of tumors and white blood cells in tumor-bearing mouse. Cancer Chemother Pharmacol. 2015; 76:325-33. [PubMed 26084259]
14. Emura T, Murakami Y, Nakagawa F et al. A novel antimetabolite, TAS-102 retains its effect on FU-related resistant cancer cells. Int J Mol Med. 2004; 13:545-9. [PubMed 15010854]
More about tipiracil/trifluridine
Consumer resources
Professional resources
Other brands: Lonsurf
Related treatment guides